Portuguese charter airline Hi Fly just operated a pretty awesome flight to Antarctica…
Hi Fly A340 lands on ice runway in Antarctica
On November 2, 2021, a Hi Fly Airbus A340-300 flew from Cape Town to Antarctica and back in one day. The 18 year old Airbus A340-300 with the registration code 9H-SOL landed on a blue glacial ice runway, marking the first time an A340 ever landed in Antarctica. Specifically, the plane landed on Wolf's Fang Runway, which is around 3,000 meters long.
The journey covered a distance of about 2,500 miles in each direction, and took just over five hours each way. The plane spent under three hours in Antarctica before returning, so while it was a long day for the crew, it was an efficient operation, and went exactly as planned (despite the plane's "SOL" registration).
The purpose of the flight was to bring tourists, researchers, and essential goods, to Antarctica. We see charter flights to Antarctica pretty often, given that there's a need for people and supplies to move to & from the continent.
For example, earlier this year I wrote about how an Icelandair Boeing 767 flew all the way to Antarctica, on a pretty epic journey.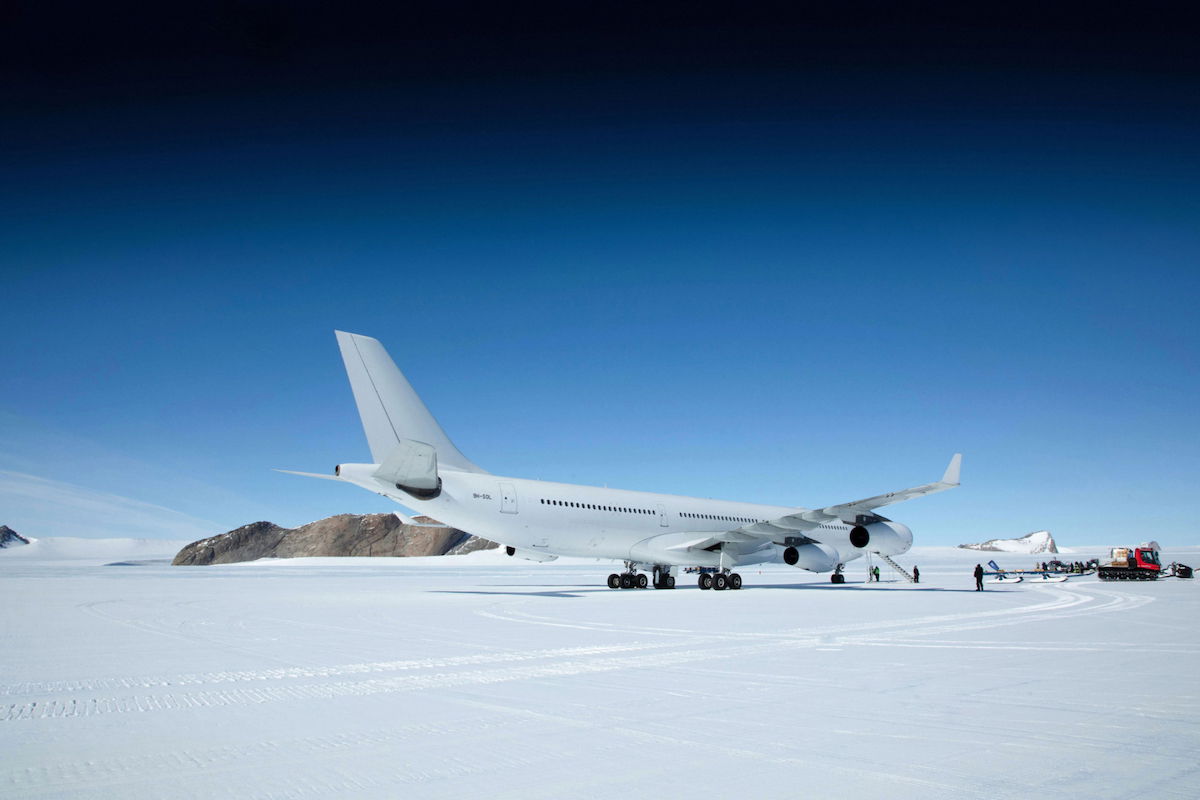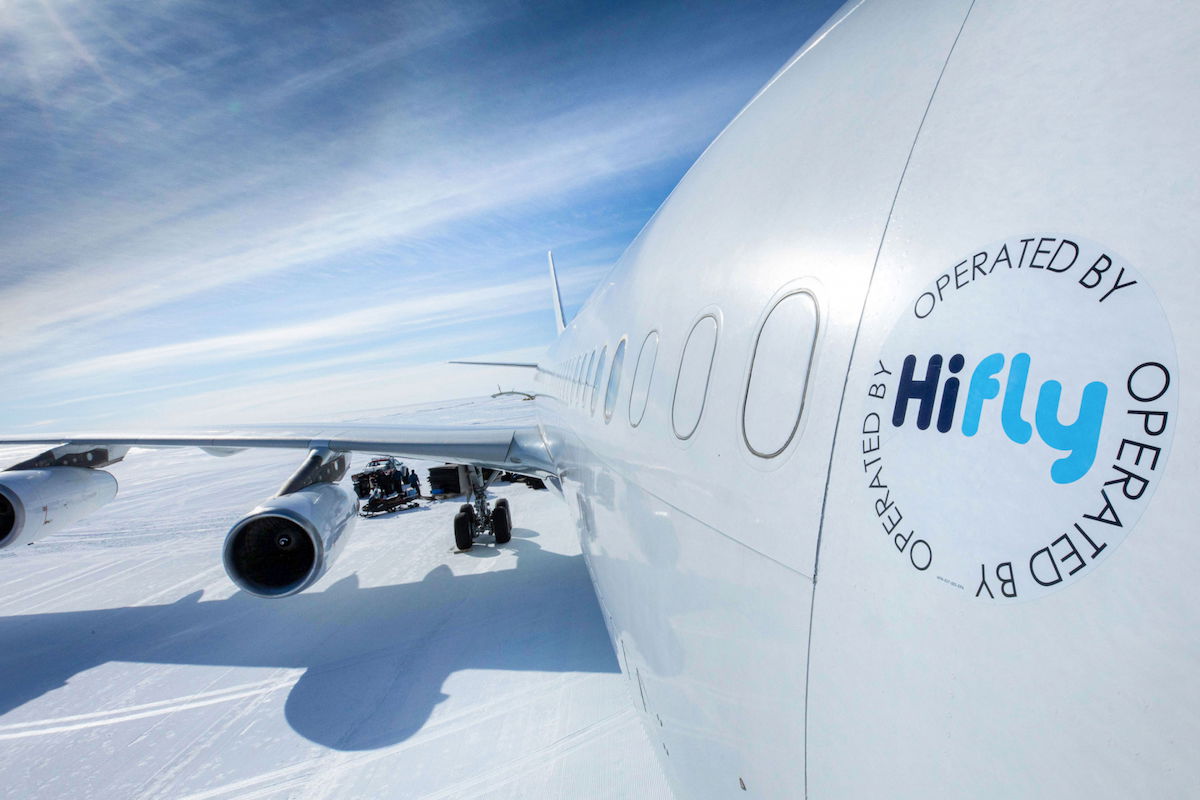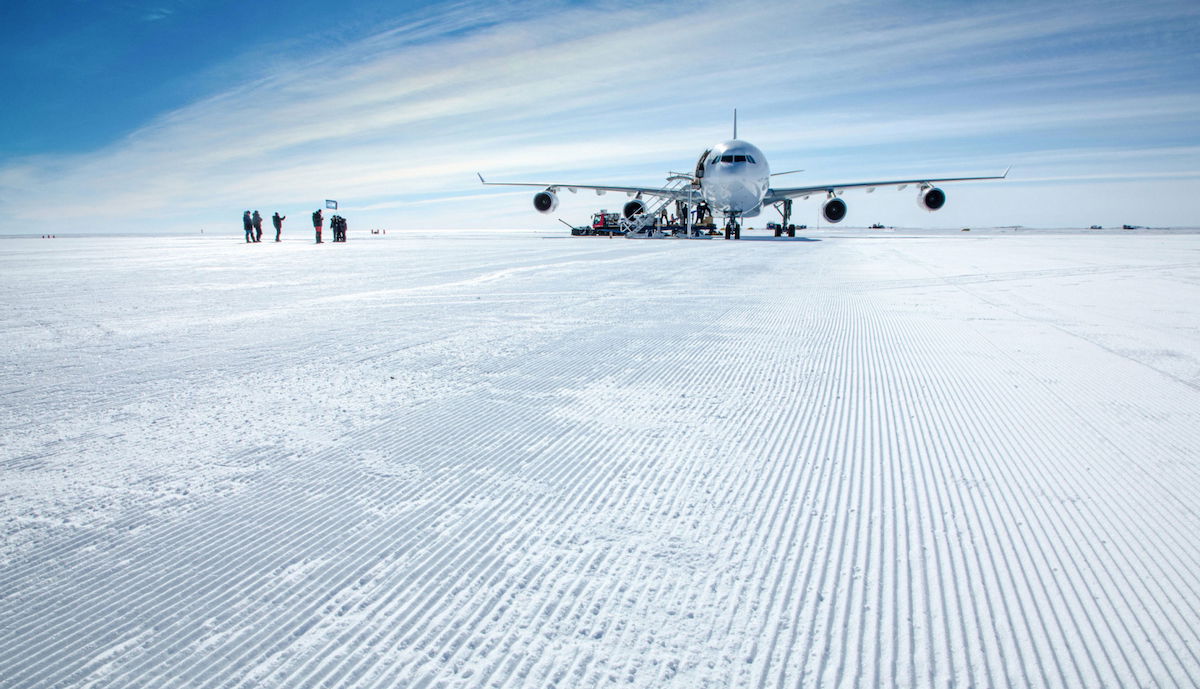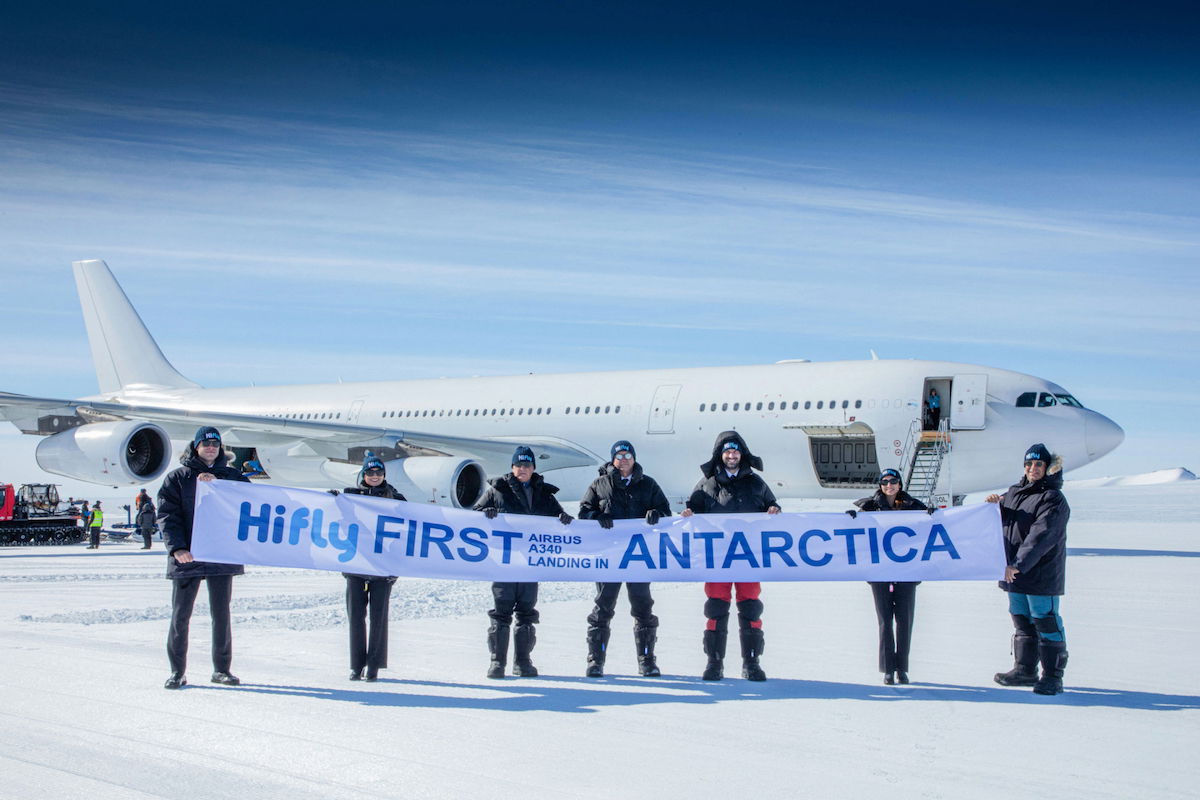 Hi Fly shares "captain's log" of flight to Antarctica
The story as such is pretty interesting, but here's what takes this to the next level. First of all, Hi Fly produced a video about the flight, and the production value is surprisingly good. It includes cockpit footage, footage from the cabin, interviews with the captain, and more. If you have eight minutes, I highly recommend watching it:
Equally interesting is that Hi Fly has published the "captain's log," which is essentially a trip report from the captain about this journey. The captain of the flight was Carlos Mirpuri, who is also Hi Fly's VP.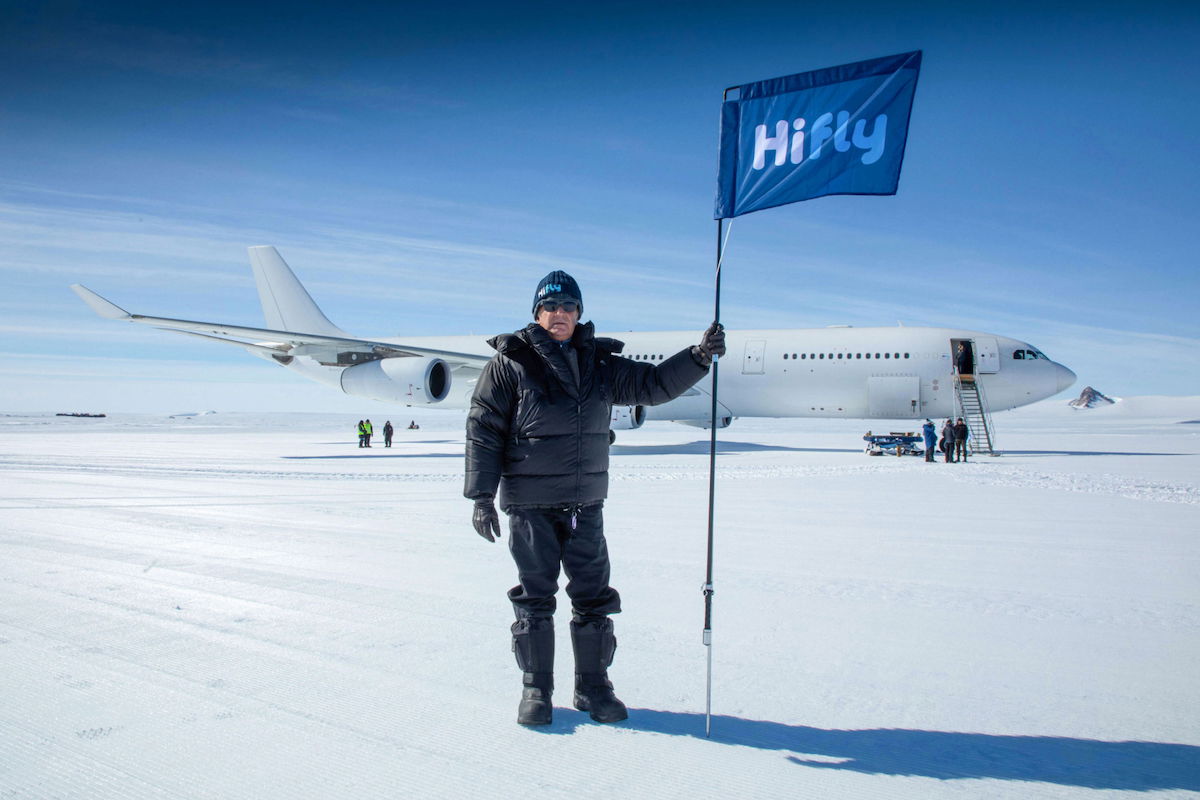 I'm sure I'm not the only one who dreams of visiting Antarctica some day, so seeing videos like this and reading firsthand accounts always gets me excited.
Bottom line
Hi Fly recently operated a flight from Cape Town to Antarctica, marking the first time an Airbus A340 has ever landed on the continent. While we see flights to Antarctica with some regularity, what sets this one apart is how well the whole thing was documented, both in the form of a video and a captain's log. Well done, Hi Fly!
Anyone else find this as intriguing as I do?