Qantas operated a ridiculously cool flight yesterday, though we don't officially know why.
Qantas 787-9 flies from Brisbane to Fairbanks
On Monday, July 12, 2021, a Qantas Boeing 787-9 operated a flight from Brisbane, Australia, to Fairbanks, Alaska, with the flight number QF6041. The plane was operated by a 787-9 with the registration code VH-ZNC, a nearly four year old aircraft.
The 7,089-mile flight was operated in a flight time of 12hr56min. If you ask me, this is a pretty remarkable flight in terms of the route, and the south-to-north direction it took. It's not often you see a transpacific flight that spends that much time over the water, flying pretty close to the International Date Line.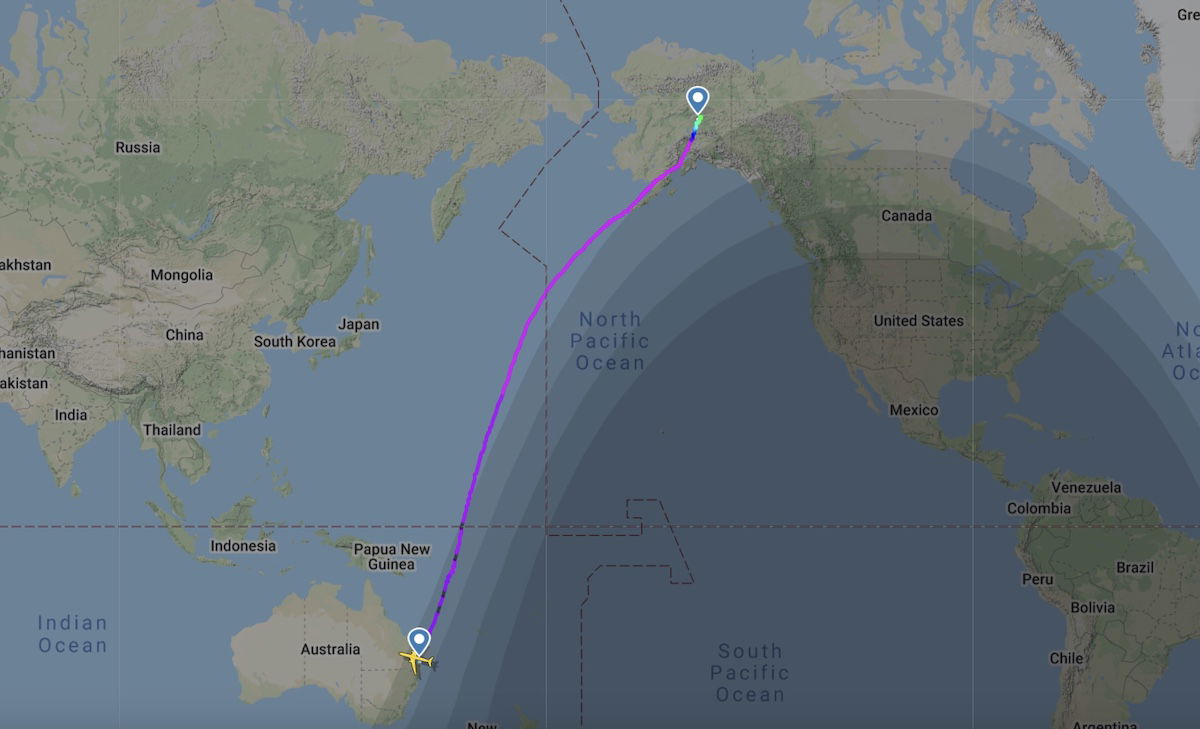 To my knowledge this is the first time that a Qantas 787 has landed in Alaska, so it's a pretty awesome thing to see. As you'd expect, some spotters went to the airport to photograph the plane.
The aircraft continues to be in Fairbanks as of the time this post is published, and I'm not sure what the Dreamliner's next movement will be.
I haven't been able to officially figure out what exactly the purpose of this flight was, though I'm sure some OMAAT readers will have some insights. Unlike other airlines, Qantas hasn't been operating too many cargo-only flights during the pandemic, and has instead grounded most of its 787 fleet, and its entire A380 fleet.
I guess the most likely explanations for this flight include one of the following:
This was some sort of a passenger charter and/or repatriation flight
This was some sort of a cargo flight, perhaps picking up cargo in Alaska to bring back to Australia; Alaska is the biggest aircraft cargo hub in the United States (though that's typically centered around Anchorage rather than Fairbanks)
My guess is that this is military related. Fairbanks has a large military base, so it would make sense that there was some sort of military arrangement here (I'm not sure on which side). As I'll talk about below, Qantas also recently operated a flight to Colorado Springs, for similar reasons.
If anyone has any insights or can confirm, please report back!
This isn't Qantas' only interesting 787 flight
This isn't Qantas' only noteworthy flight in recent weeks with the 787. A couple of weeks ago, Qantas operated a Boeing 787 charter from Brisbane to Saint Lucia, a nonstop flight of over 10,000 miles that took 16hr44min. This was to carry the Australian men's national cricket team to the Caribbean. The plane then returned from Saint Lucia to Los Angeles to Brisbane.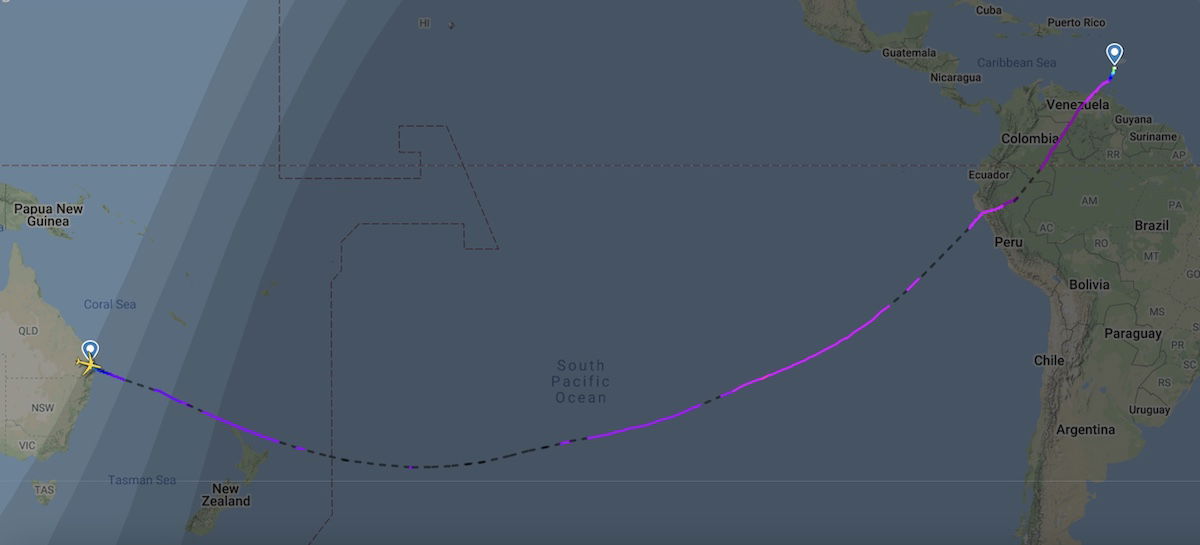 At the beginning of June, another Qantas 787 flew nonstop from Brisbane to Colorado Springs. The next day it flew to Los Angeles, and then back to Brisbane. This was apparently a military charter for training exercises at Fort Carson.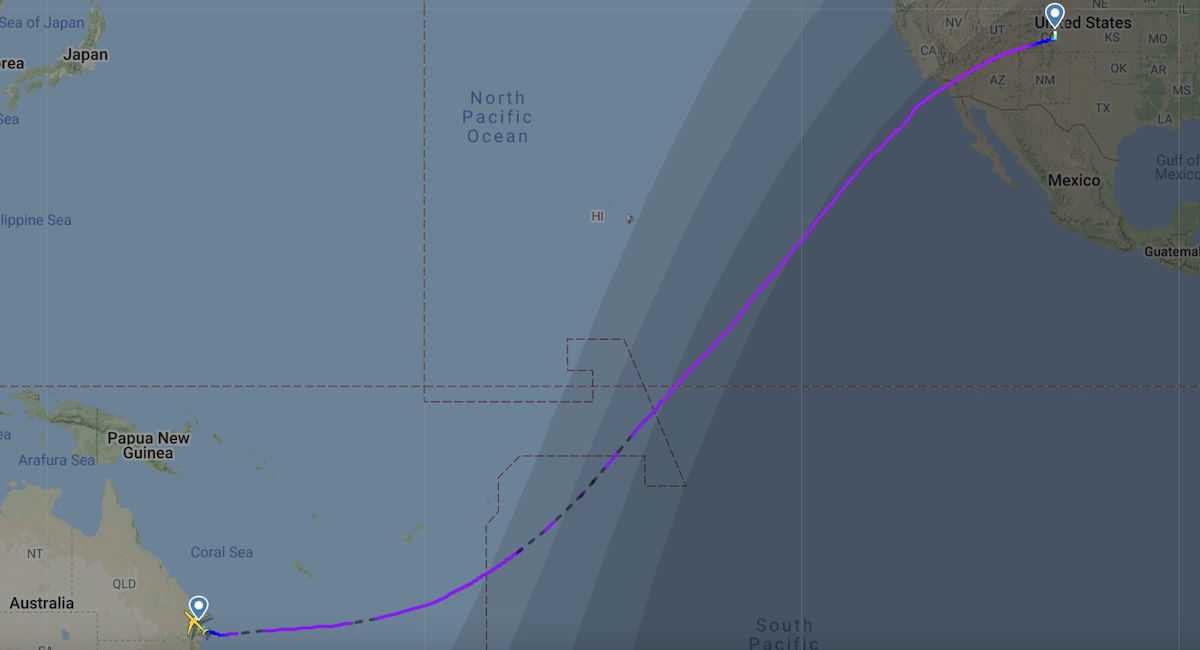 Bottom line
A Qantas Boeing 787 operated a nonstop flight from Brisbane to Fairbanks yesterday. This sure was a unique 13 hour flight, as it's not often you see such a routing on a transpacific flight.
While the purpose of the flight isn't officially known, my guess was that this was a military charter, especially given that Qantas also recently operated a flight to Colorado Springs.
What do you make of this Qantas charter to Fairbanks, Alaska?