As reported by The Aviation Herald, passengers on last night's Lufthansa flight from Boston to Munich were in for quite an adventure….
Lufthansa A340 returns to Boston due to engine issues
On Tuesday, November 8, 2022, Lufthansa flight LH425 was scheduled to operate from Boston (BOS) to Munich (MUC), with an initial departure time of 8:05PM. The flight was operated by a roughly 16-year-old Airbus A340-600 with the registration code D-AIHP.
Interestingly this plane only returned to service in mid-August 2022, after being in storage for an extended period of time. Lufthansa was supposed to retire its fleet of A340-600s, but brought back a handful of them temporarily, until the airline takes delivery of Munich-based A350s with first class. I digress…
The flight departed Boston as planned, though stopped its climb at 27,000 feet. 12 minutes later, around 190 nautical miles east of Boston, the pilots advised air traffic controllers that they needed to return to Boston due to engine issues.
The A340 had to dump some fuel, and landed safely back in Boston just under 80 minutes after it departed.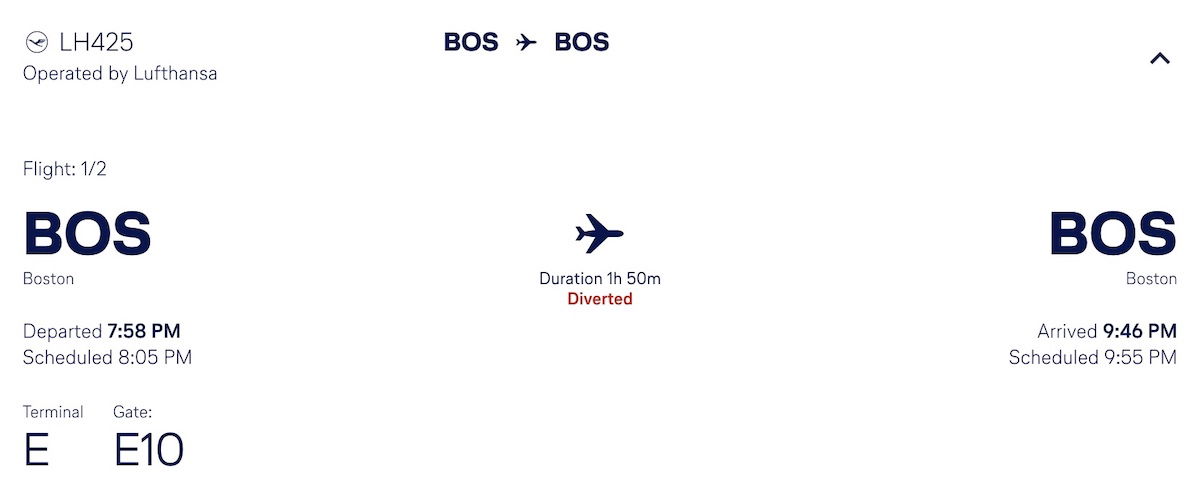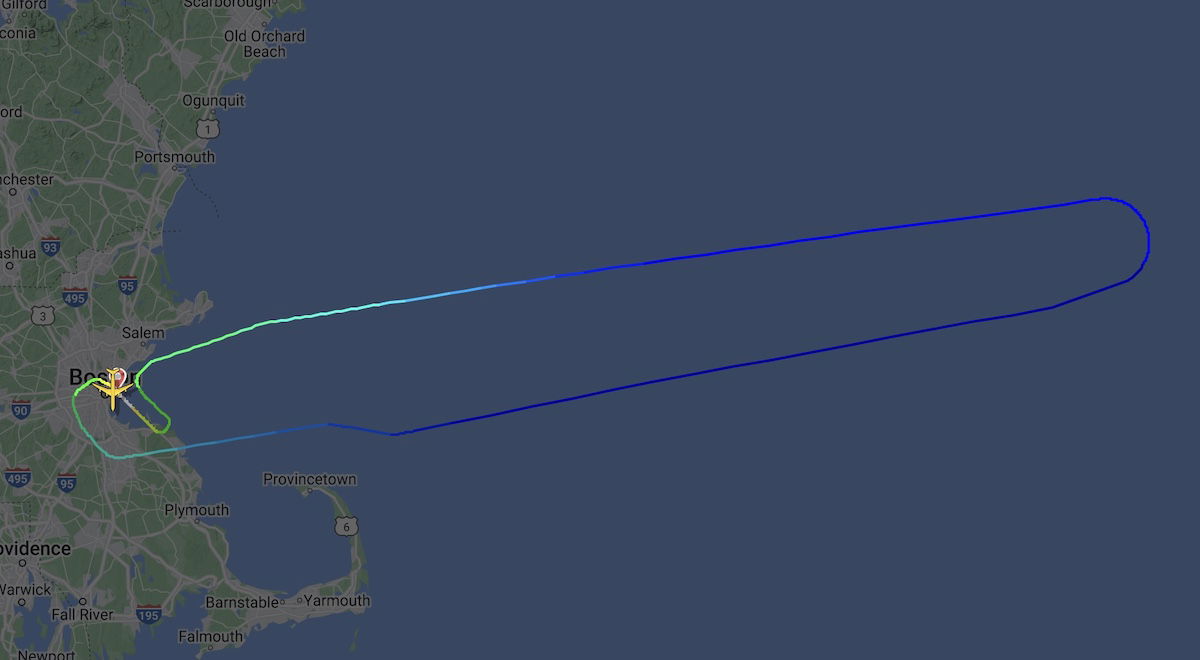 Lufthansa A340 returns to Boston a second time
Roughly 3.5 hours after returning to Boston, and presumably after troubleshooting the issue, Lufthansa gave this flight another shot. While I'm sure the delay was frustrating, passengers were presumably happy that it looked like they'd still get underway to their destination.
The flight took off, and climbed to 27,000 feet. Wanna guess what happened next? Yep, the plane stopped its climb… again. This time around pilots reported a minor engine issue, and said they had to return to Boston again. The plane once again dumped fuel, and landed back in Boston just over an hour after it departed. At this point it was after 2AM, and the flight was canceled.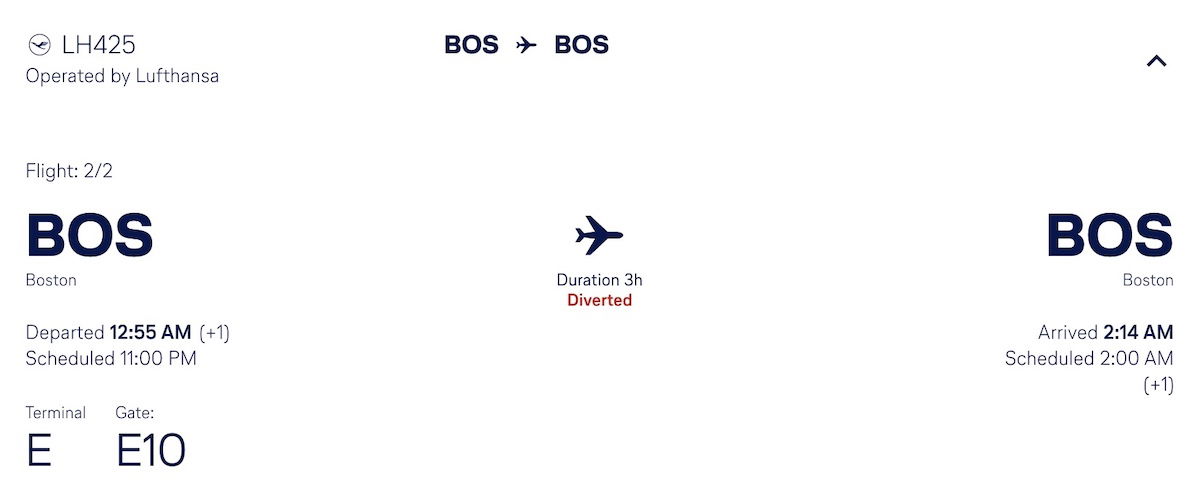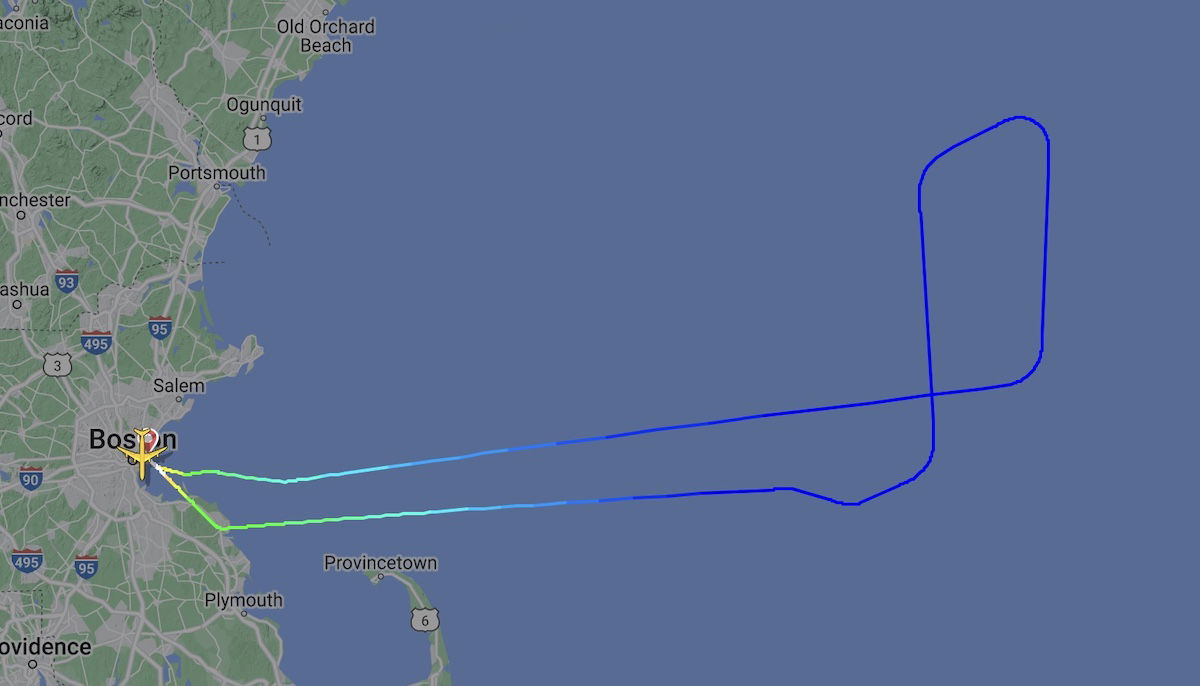 Bottom line
Passengers on a transatlantic Lufthansa A340 flight had a pretty eventful trip to nowhere. The A340 took off from Boston as planned, had an engine issue, dumped fuel, and returned to Boston. After nearly four hours, the A340 took off again, had an engine issue again, dumped fuel again, and returned to Boston again.
It's kind of amazing how many double diversions to the same airport we've seen in recent weeks, including a Finnair A330 to Helsinki, an Aer Lingus A330 to Hartford, and a TUI 737 to Brussels.
What do you make of this Lufthansa A340 diversion?
(Tip of the hat to Klaus)