A Lufthansa long haul flight had to divert to Angola due to engine issues, though Lufthansa's recovery efforts here leave a bit to be desired…
Lufthansa A350 suffers engine issues, diverts to Luanda
This incident involves the Saturday, December 3, 2022, Lufthansa flight from Cape Town (CPT) to Munich (MUC), LH575. The flight was operated by a roughly five year old Airbus A350-900 with the registration code D-AIXE. The plane had 13 crew members and 286 passengers.
According to The Aviation Herald, the Airbus A350 was cruising at 38,000 feet about 10 miles from Luanda, Angola, when the crew encountered issues with the left hand engine. The crew started to descend, eventually leveling off at 20,000 feet.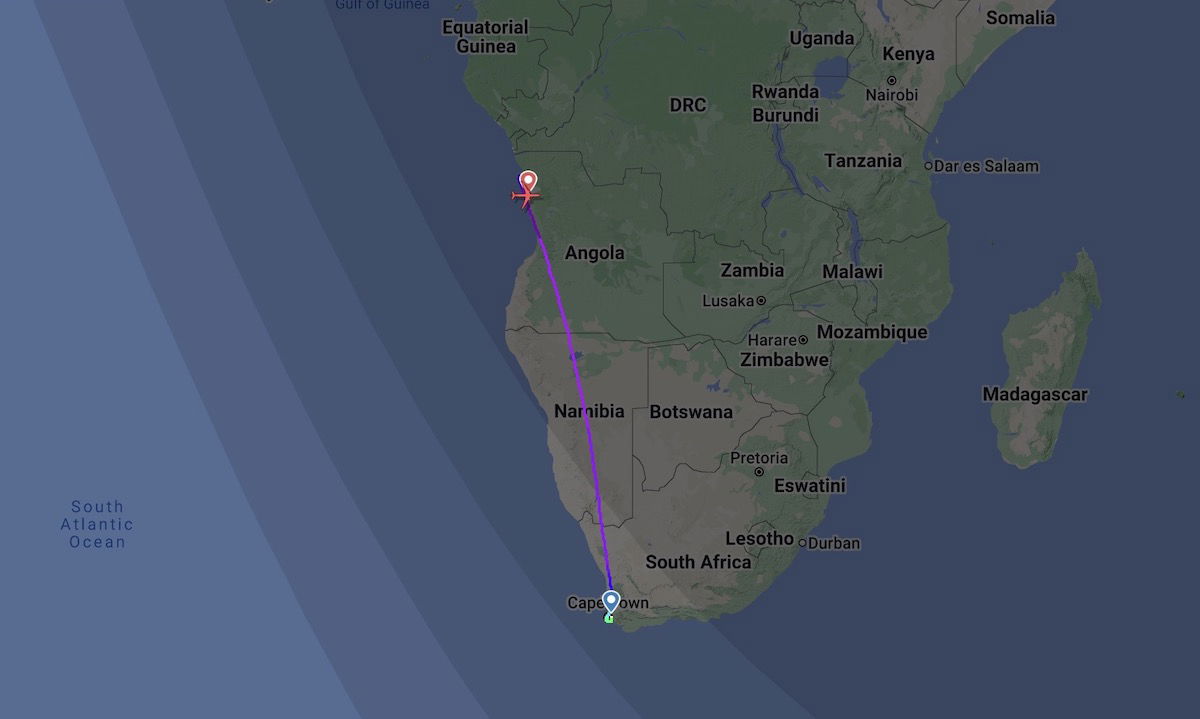 The plane entered a holding pattern to burn off fuel, and the decision was made to divert to Luanda (LAD). The aircraft landed there on runway 23 roughly one hour after the onset of trouble. In total, the plane spent over four hours in the air.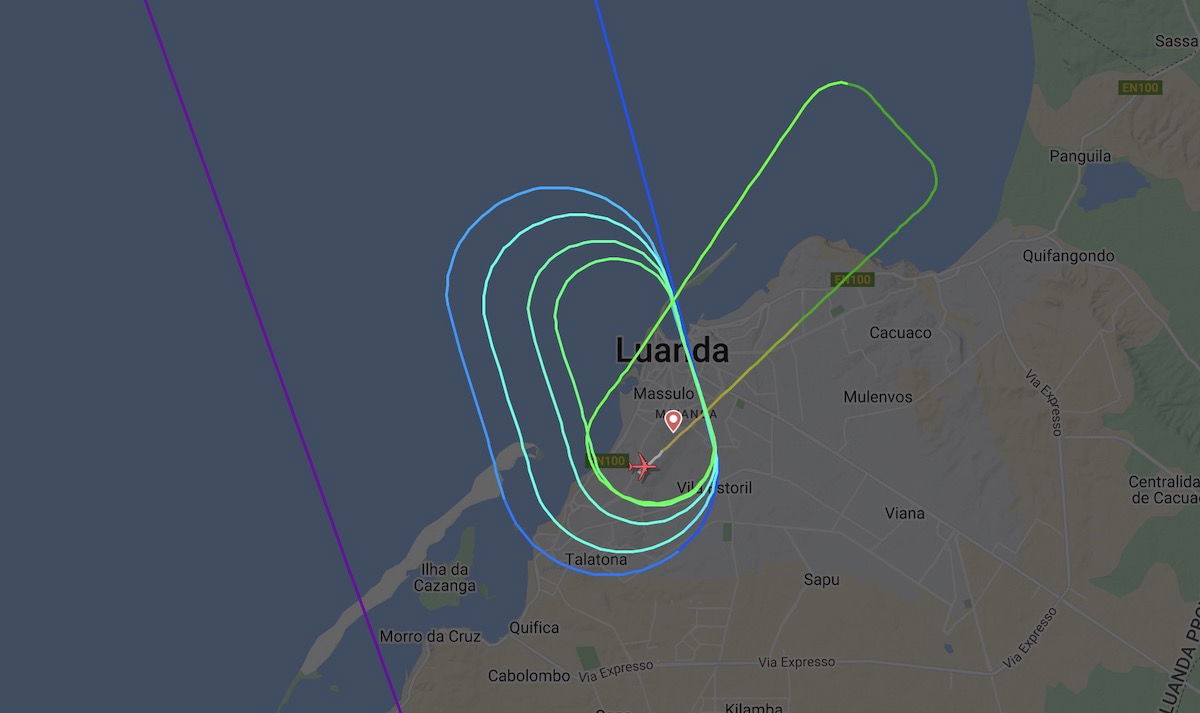 Technical staff are being flown in to examine the plane, as it's believed that the engine may have to be replaced. Suffice it to say that the plane hasn't departed Angola yet.
Lufthansa strands passengers in Luanda
Diversions happen all the time, so here's the part of the story that leaves me scratching my head. Ordinarily if you have 300 people stranded at an airport, an airline will make an effort to send a replacement plane, to pick up stranded passengers. But that's not what happened here.
Rather here's what allegedly happened, according to NTV:
Passengers were only allowed to leave the plane after hours of waiting
Since passengers didn't have entry documents for Angola, the Angolan military confiscated all passengers' passports
Lufthansa arranged hotels for passengers, but didn't provide any information about how they'd continue their journey
Passengers later received new tickets from Lufthansa with new flights; Lufthansa wasn't sending a rescue plane, but rather rebooked passengers on other flights
Many of the flight's passengers were rebooked on flights that aren't even soon; for example, a family with three children was given December 12 as the next possible return trip — ah, yes, enjoy your complimentary nine day vacation in Angola!
For what it's worth, Lufthansa does operate regularly scheduled flights directly to Luanda — the airline flies there 3x weekly out of Frankfurt using an Airbus A330.
What an underwhelming recovery on Lufthansa's part. It's one thing if a flight in New York is canceled, where you have endless Lufthansa Group airlines and joint venture partners operating flights, and you can easily rebook everyone within a day.
But to have a flight divert to Angola (which I imagine many travelers would be uneasy about to begin with), and then basically tell passengers "hey, we'll get you out of here in nine days," is kind of ridiculous.
Contrast this to how a transatlantic United flight recently diverted to the Canadian Arctic, and the airline had a replacement aircraft in the air within hours.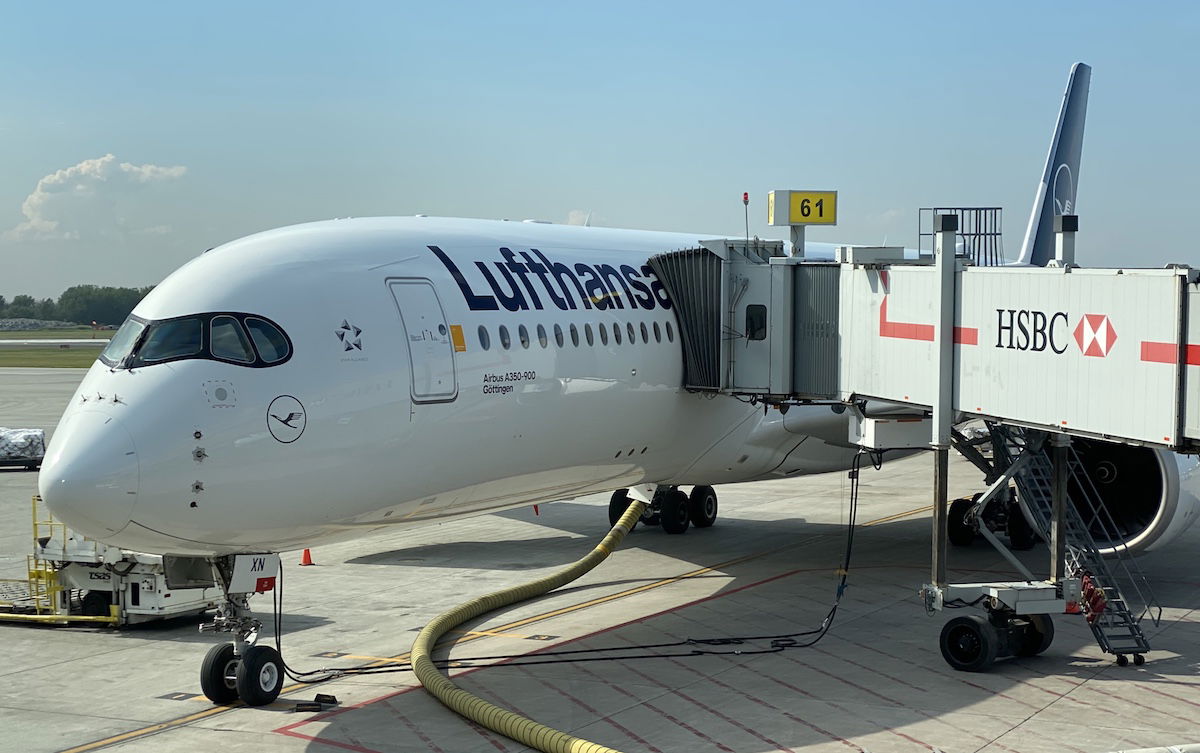 Bottom line
A Lufthansa Airbus A350 diverted to Luanda, Angola, due to some engine issues. While that happens from time to time, what's surprising is how the airline handled things from there. Passengers had their passports confiscated, were sent to hotels, and were eventually sent new tickets, some of which would have them staying in Angola for over a week.
What do you make of this Lufthansa diversion?
(Tip of the hat to Klaus)