On Tuesday, an Aer Lingus Airbus A330 diverted to the same airport twice on a single flight. This is even wilder than the story I shared earlier in the week, where the same TUI Boeing 737 diverted twice in the same day (on different flights).
A complicated Aer Lingus flight from Dublin to Boston
This incident happened on Tuesday, August 9, 2022, and involves Aer Lingus flight EI133 from Dublin (DUB) to Boston (BOS). The flight was operated by a roughly five year old Airbus A330-300 with the registration code EI-FNG.
The short 2,993-mile transatlantic hop from Dublin to Boston was blocked at seven hours, and was supposed to depart at 11:35AM and arrive at 1:35PM. However, that's not what ended up happening. Rather the plane ended up flying to Bradley Airport in Hartford (BDL)… twice.
Weather causes first Aer Lingus diversion
The Aer Lingus flight from Dublin to Boston ended up departing around two hours behind schedule, at 1:35PM. While the flight operated mostly as planned across the Atlantic, there was bad weather in Boston around the flight's anticipated arrival time.
While the flight first entered a holding pattern, the decision was eventually made to divert to Bradley Airport, roughly 115 miles from Boston. Roughly 7hr5min after departing Dublin, the flight ended up landing at Bradley Airport, at around 3:40PM local time. Once on the ground, the plane refueled and waited for the weather to improve.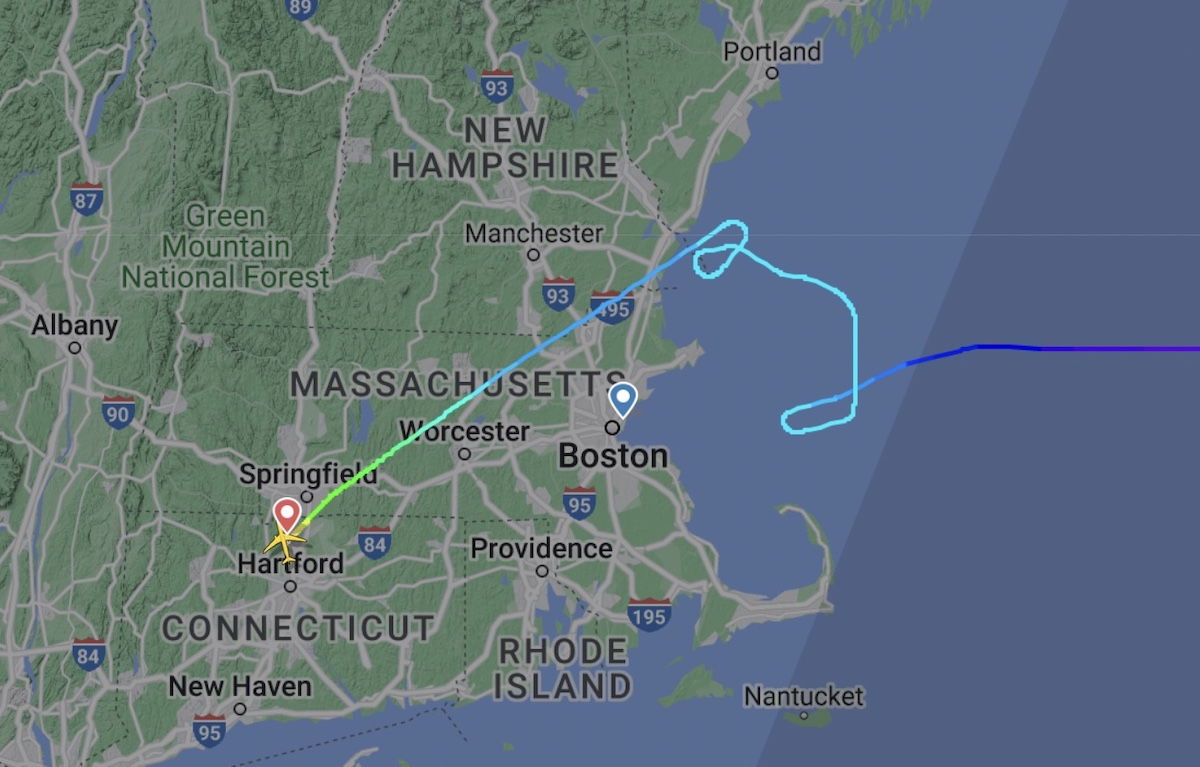 Engine failure causes second Aer Lingus diversion
After being on the ground at Bradley Airport for a bit over an hour, the Airbus A330 once again attempted a departure at around 4:55PM. From there it was just going to be a very short flight to Boston. That's not what happened, though. Shortly after takeoff, the A330's right engine had a compressor stall.
The plane ended up having to return to Bradley Airport — the plane was in the air for just 13 minutes, and reached a maximum cruising altitude of 3,600 feet. As you'd expect, no one was injured from this incident.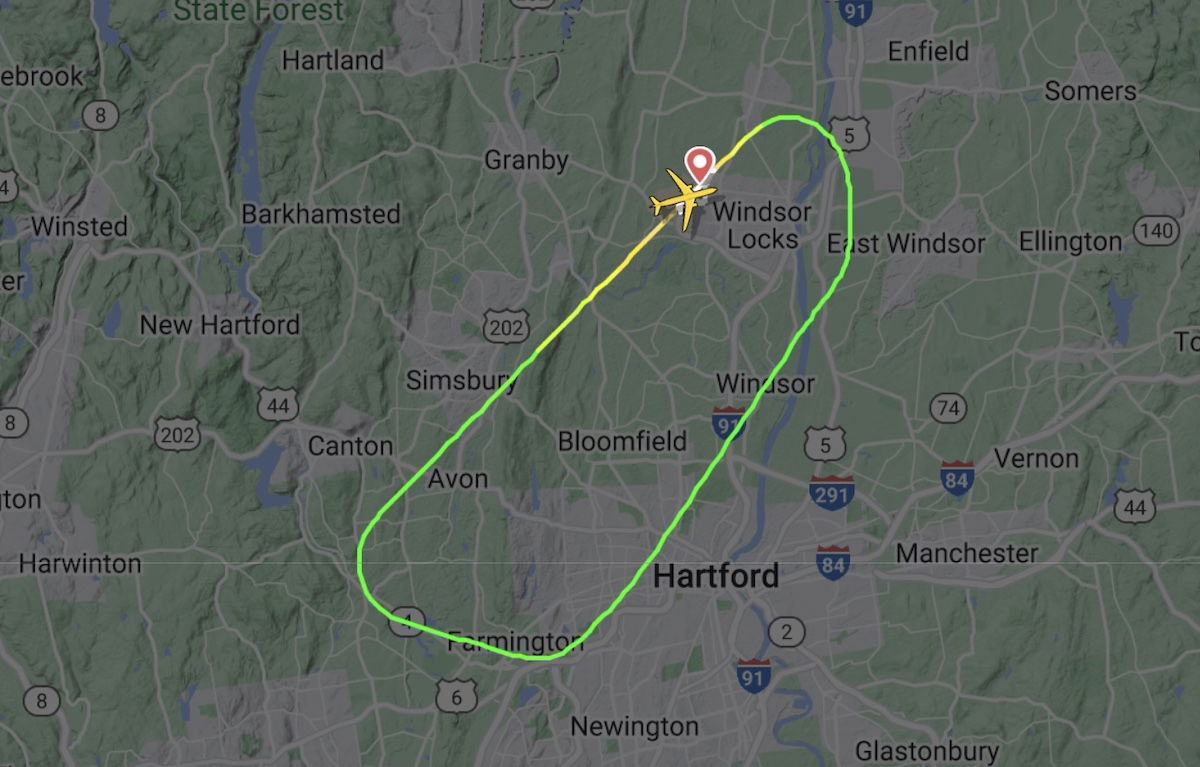 As of the time of this post, the plane is still on the ground at Bradley Airport. Presumably passengers were transported to Boston via buses, or something.
The funny coincidence about the diversion to Bradley Airport is that Aer Lingus used to fly between Dublin and Bradley, but the route was recently cut. If you check out my post about that route being cut, you'll see that to this day people leave comments asking for the Dublin to Hartford flight to be brought back.
I can't help but think that for some passengers onboard, the Hartford area might have actually been their final destination, given the big Irish population there. I assume those people may have even been happy about the diversion.
Bottom line
Passengers on one of Tuesday's Aer Lingus flights from Dublin to Boston had a pretty eventful journey. The plane first diverted to Bradley Airport due to bad weather in Boston. The plane ended up taking off again a bit over an hour after arriving at the airport, but unfortunately there were engine issues, which caused the plane to have to return to Bradley Airport again.
That's bad luck for passengers, plain and simple. It's not often you see a single flight divert to the same airport twice.
What do you make of this Aer Lingus diversion?
(Tip of the hat to Simple Flying)