OMAAT reader John was on a Finnair flight from Helsinki to Seattle a few days ago, which was quite eventful. While flight diversions aren't that rare in the grand scheme of things, double diversions for the same reason are pretty rare.
Finnair A330 flying to Seattle returns to Helsinki
This incident involves the Wednesday, September 14, 2022, flight from Helsinki (HEL) to Seattle (SEA). Specifically, this was Finnair's flight AY33, operated by a roughly 12-year-old Airbus A330-300 with the registration code OH-LTR.
The flight departed Helsinki at 6:20PM local time, roughly as scheduled. The plane climbed up to 34,000 feet, though a bit over 90 minutes after departure, the decision was made to return to Helsinki. The reason? Well, passengers state that the captain said it was due to pressurization issues, while after the fact Finnair is claiming it had to do with air conditioning issues.
Interestingly reader John noticed that the plane was turning around before the pilot announced it, so was understandably confused (I'm not saying the pilots did anything wrong there — their job is to first aviate, then navigate, and then communicate).
This wasn't an emergency that required diverting to the nearest airport, but allegedly the pilots decided they didn't feel comfortable flying the polar route on such a long flight without these systems working properly. The plane eventually descended to 30,000 feet, then to 20,000 feet, and then to 10,000 feet. The plane landed back in Helsinki shortly before 10PM local time, around 3hr40min after taking off.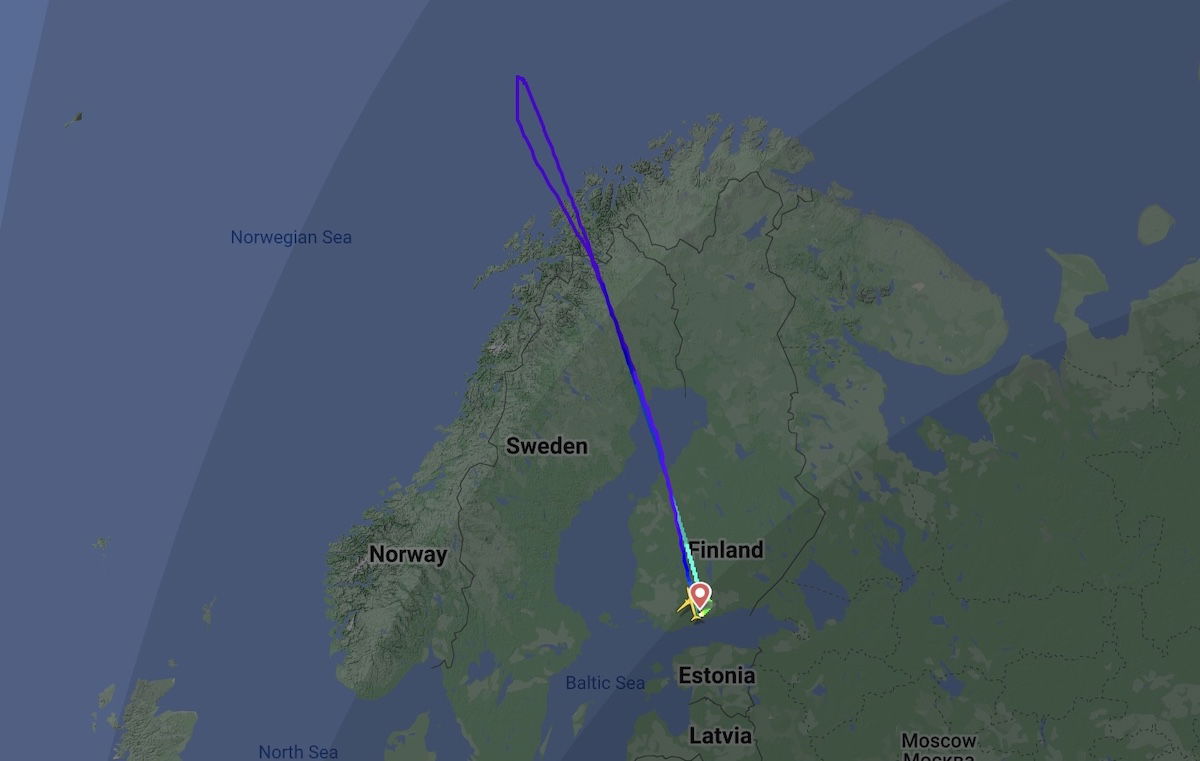 Finnair A330 flying to Seattle returns to Helsinki… again!
The issue with this Finnair A330 was allegedly resolved pretty quickly, and at 11:19PM the flight once again departed for Seattle — talk about a late departure! This time around the plane climbed up to 36,000 feet, and it operated as planned for nearly an hour… until it turned around to Helsinki again.
Reader John noticed this on the map once again, and a bit later the captain announced that the problem had returned. This time around the plane descended to 20,000 feet, and spent around 2hr40min in the air.
The plane landed in Helsinki without incident. In the end, passengers took off on their first flight at 6:20PM, and landed back in Helsinki from their second flight at 1:49AM, so it was a roughly 8.5 hour trip to nowhere.
At that point the flight was just canceled. Reader John ended up being rebooked on Lufthansa via Frankfurt the next day, as presumably Finnair didn't have enough planes to operate an extra flight yet again, or just didn't find it to be worthwhile.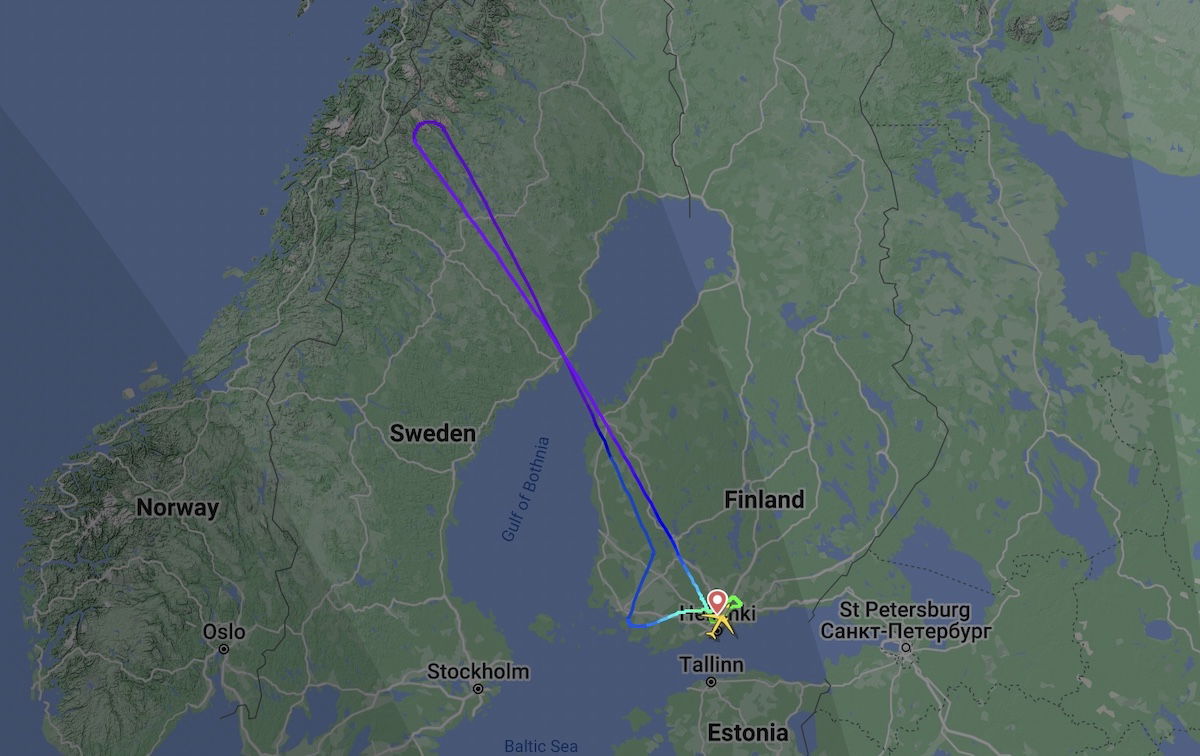 Bottom line
A few days ago a Finnair flight from Helsinki to Seattle returned to Helsinki twice over the same issue, resulting in around 8.5 hours of flying to nowhere.
It's odd, because I feel like in the past, double diversions like this were almost unheard of, while there were at least two last month — the same TUI Boeing 737 returned to Brussels twice in one day over the same technical issue, while an Aer Lingus A330 diverted to Hartford twice (the first time for weather, and the second time due to an engine failure).
Still, the fact that in this case the same passengers on the same flight diverted to the same airport twice for the same reason is pretty remarkable, if you ask me.
What do you make of this Finnair double diversion?