Hyatt has just made an improvement to its website that some World of Hyatt members will appreciate.
Hyatt makes it easy to use points for suites
There's a lot to love about World of Hyatt, and one of the great things about the program is how easy it is to redeem points for suites:
Globalist members receive suite upgrade awards that can be used to confirm a standard suite at the time of booking; this is in addition to Globalist members receiving suite upgrades subject to availability at check-in
All World of Hyatt members can outright redeem points for standard or premium suites; standard suites generally require ~60% more points than standard rooms, while premium suites generally require ~100% more points than standard rooms
All World of Hyatt members can redeem points for upgrades to standard or premium suites on select rates; a standard suite upgrade costs 6,000 points per night, a premium suite upgrade costs 9,000 points per night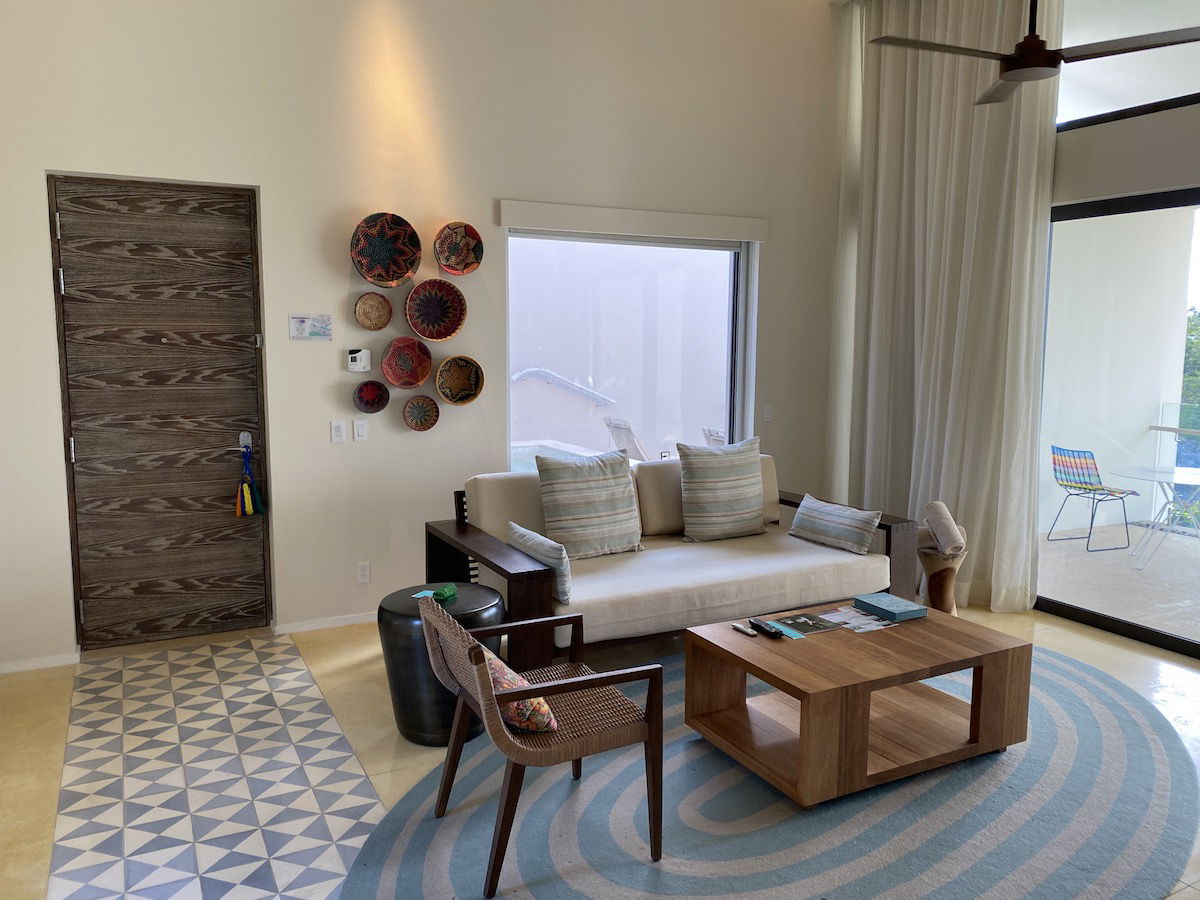 You can now redeem for Hyatt suite upgrades online
Last summer Hyatt added the functionality to outright redeem points for suites to its website, and now Hyatt has added the functionality to upgrade to suites directly to its website. Suite upgrades with points are only possible on Hyatt's website at the time of booking.
When you go to hyatt.com, simply enter the hotel you're looking to book, and then click the "View Points" button. There you'll see all the ways you can redeem points for a stay, and among those is the option to upgrade with points. When you see the points redemption options, scroll to the right and you should see "Lp Suite Pts Upgr" and "Upgrade Premium Suite," with the former requiring 6,000 points and the latter requiring 9,000 points.
The rate shown will simply reflect the standard flexible rate at the hotel, and then the points requirement will be shown in addition to that. For example, take the Thompson Dallas, where the standard rate is $299.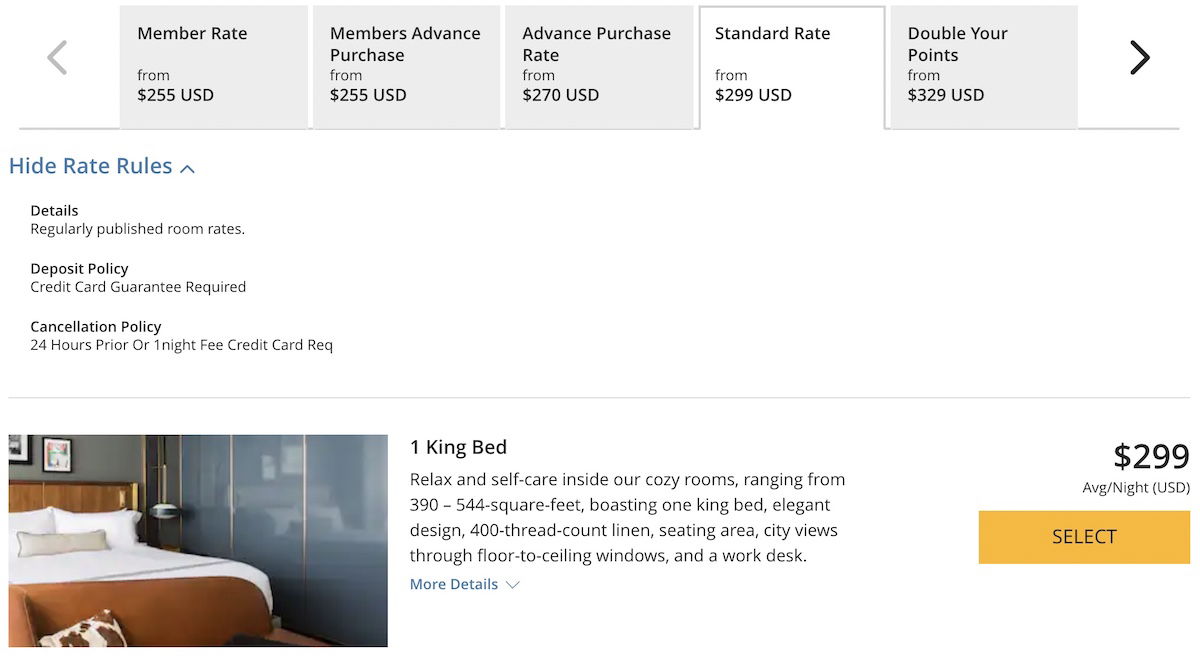 When you look at suite upgrade options, you'll see that you can book a standard suite for $299 plus 6,000 points per night, or a premium suite for $299 plus 9,000 points per night.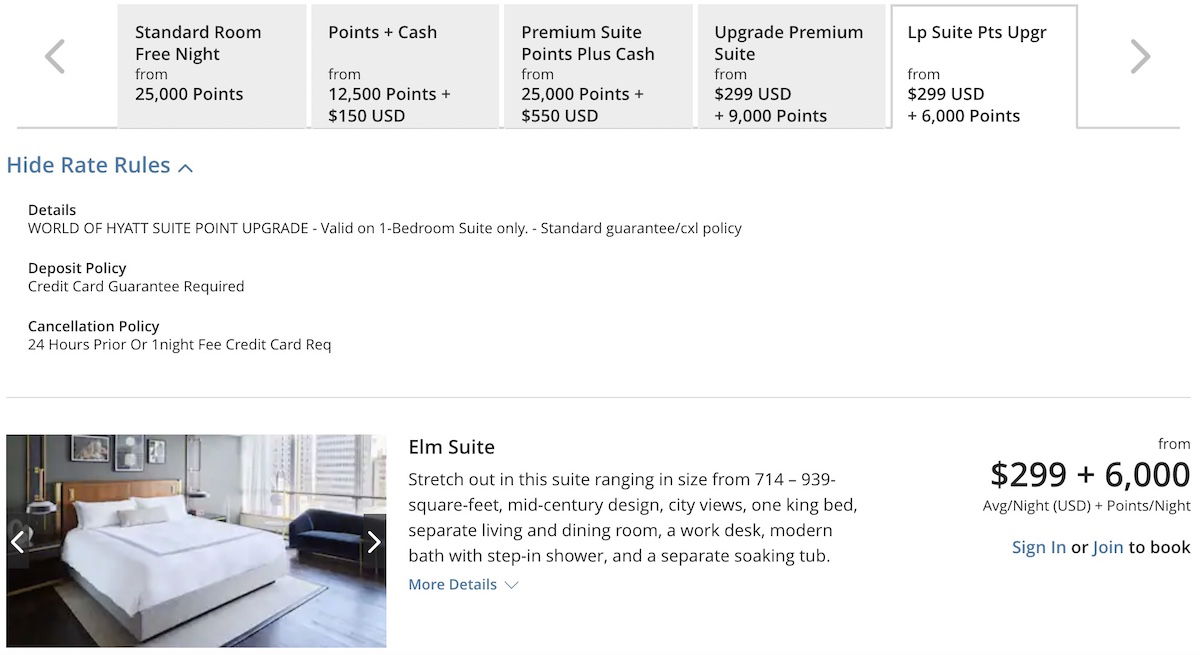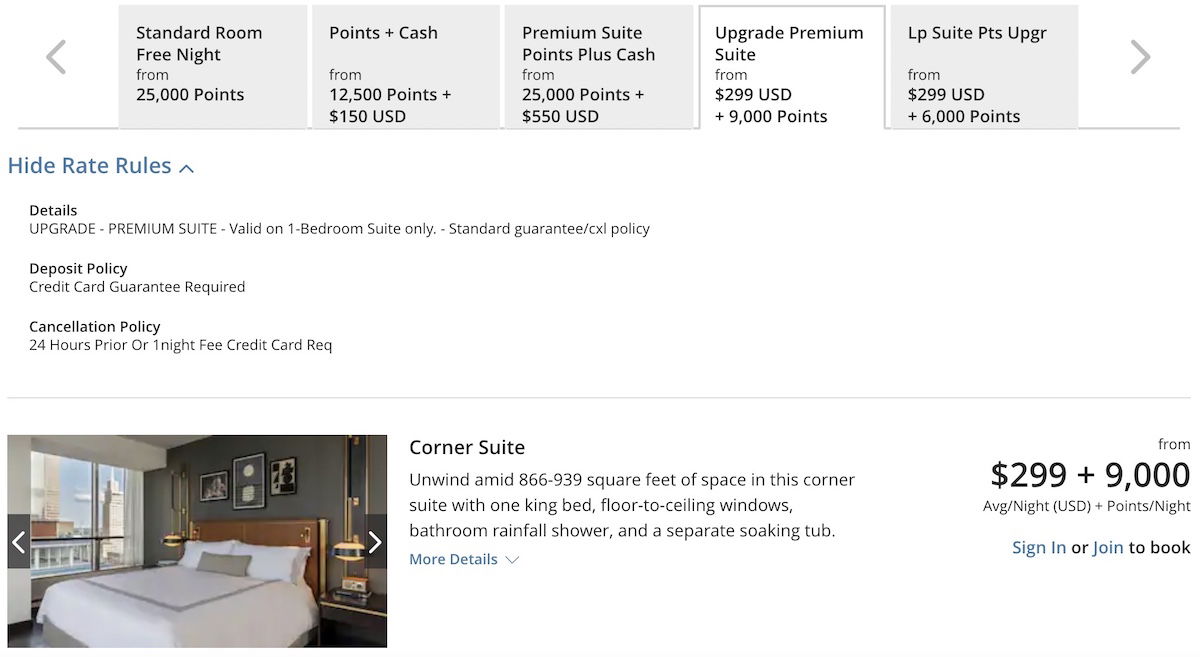 It's always awesome to see functionality like this added online, since it makes it easier to compare your options. Without something like this it can be hard to figure out what a standard or premium suite is at a particular hotel, so now you can easily see what the paid rate would be for a suite, and how good of a value a points upgrade represents.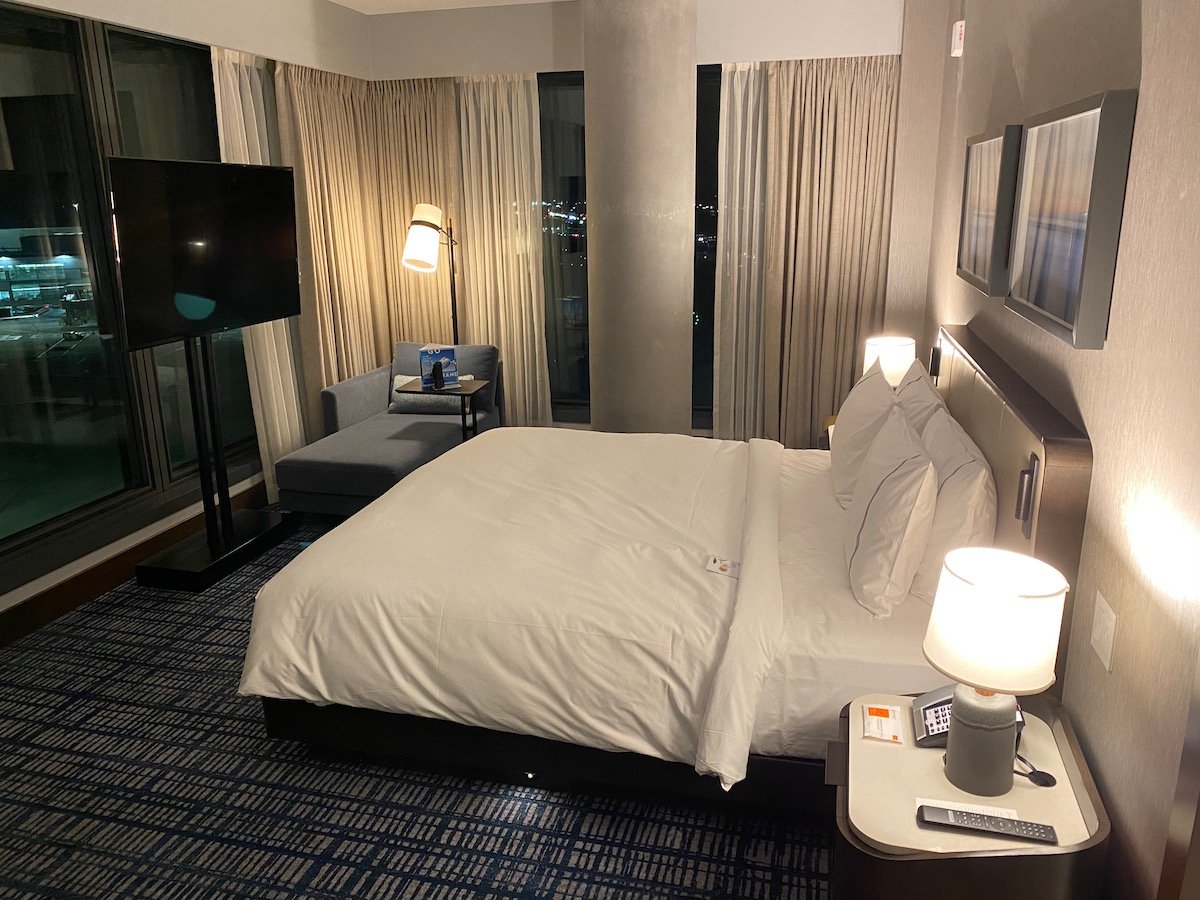 My philosophy on Hyatt suite upgrades
My one frustration with Hyatt suite upgrades using points is that you have to book the standard rate — you can't book the member rate, a AAA rate, the Hyatt Privé rate, etc. In other words, you're almost never just paying the lowest rate for a room.
Nonetheless there are all kinds of cases where this could represent a good deal. For example, let's use the Thompson Dallas example above. A standard rate for a standard room would be $299, while you could redeem 9,000 additional points for a premium suite that ordinarily retails for $400 more per night.

That's an exceptional deal, though I wouldn't quite view this as redeeming 9,000 points for $400 worth of value:
You're paying a higher rate than you have to, since you could have otherwise booked a member rate that was $255, so you're really paying $44 plus 9,000 points; that's still a great deal, though
Alternatively you could view it as forgoing Hyatt Privé benefits, since you could have otherwise received those perks at the standard rate of $299 per night; that would have included complimentary breakfast, a $100 hotel credit, and more
As a Globalist member I typically only secure suites using suite night awards or outright with points, though I think for non-elite members in particular there are lots of situations where suite upgrades with points could represent a good value.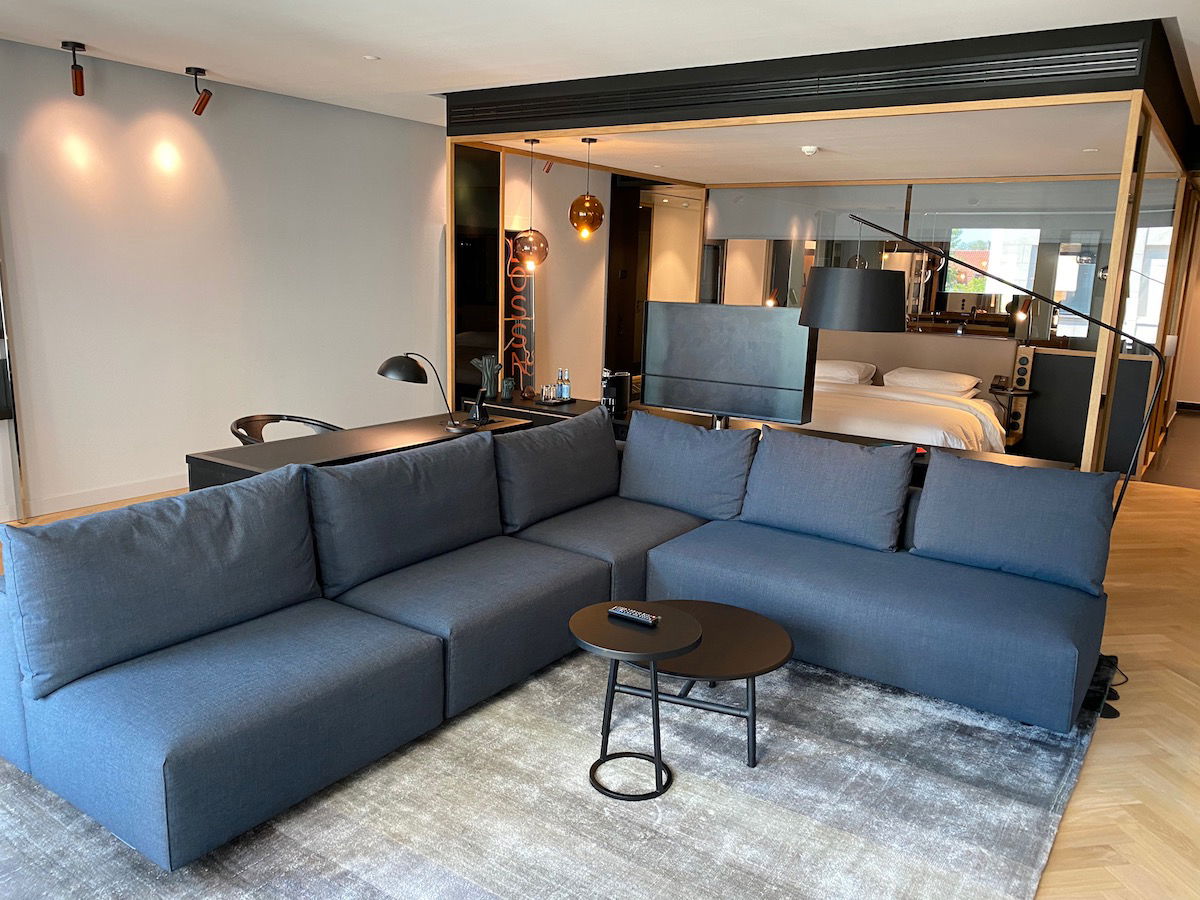 Bottom line
Hyatt now lets you redeem points for suite upgrades directly online, which is an awesome change to see. This follows Hyatt adding outright points redemptions for suites to its website last summer.
There are lots of circumstances where Hyatt suite upgrades with points can represent a good deal, so hopefully lots of World of Hyatt members will get value from this new addition to Hyatt's website and app.
What do you make of Hyatt adding suite upgrades with points to its website? Have you ever redeemed points this way?
(Tip of the hat to Monkey Miles)