With most airlines having greatly cut back their inflight service, I think it's worth recognizing one airline for its soft product investment.
Emirates' unparalleled wine investment
In 2014, Emirates Airline announced that it would invest $500 million in its wine program. While there are several top airlines offering exceptional wine in premium cabins (in particular, champagne in first class), Emirates' investment in wine is on a completely different level.
The Dubai-based airline made a long-term investment in its wine program in order to procure the best vintages up to a decade before they're ready to be consumed. In many cases the airline is investing in wines before they're even bottled and released to market. The airline even has its own cellar in France, which back in 2014 had over a million bottles of wine in it, many of which haven't even been released.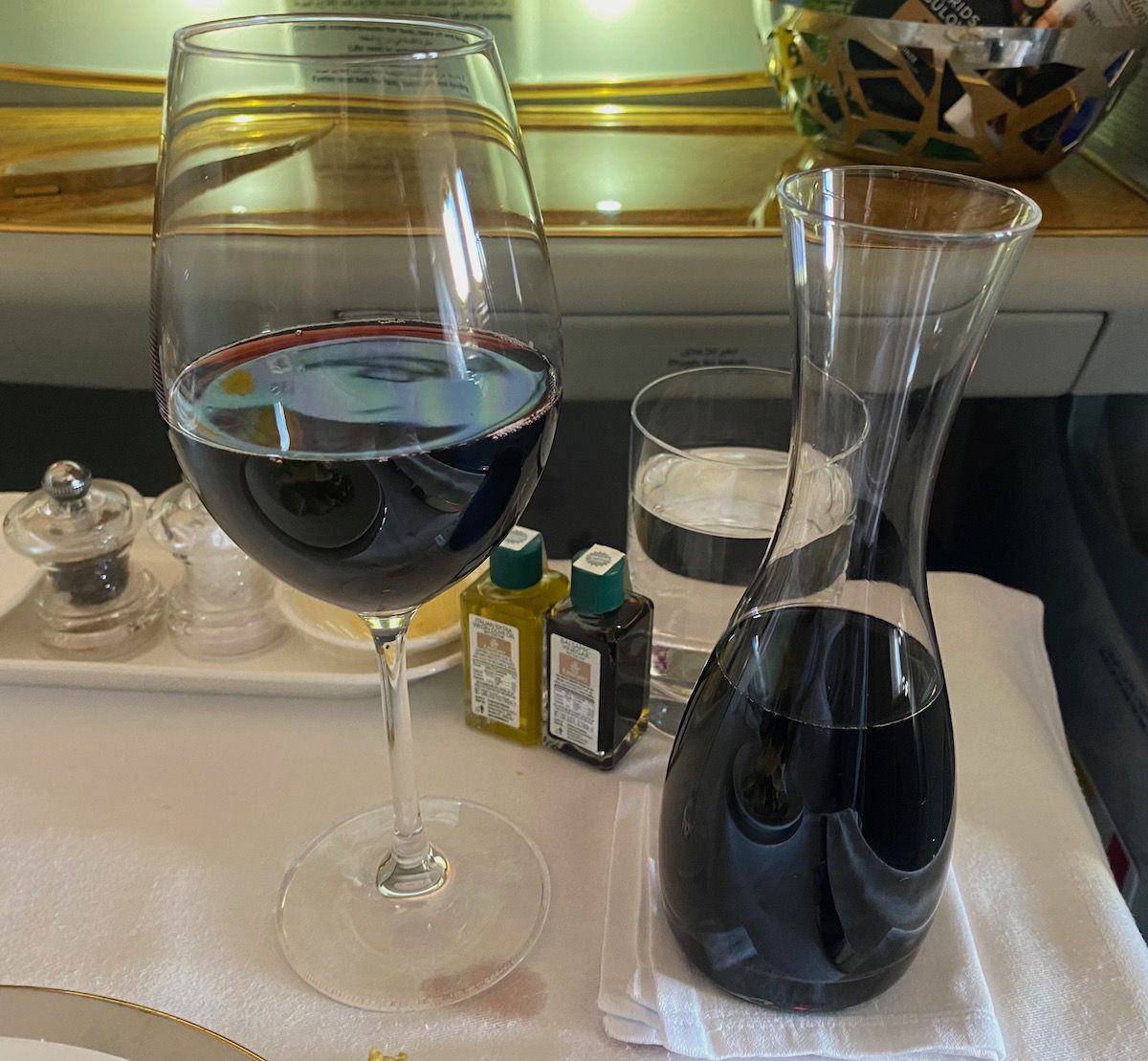 Emirates' over-the-top "surprise" wines
Emirates is known in premium travel circles for consistently serving Dom Perignon champagne in first class, which is of course lovely. But that's also the standard, so it's not a surprise.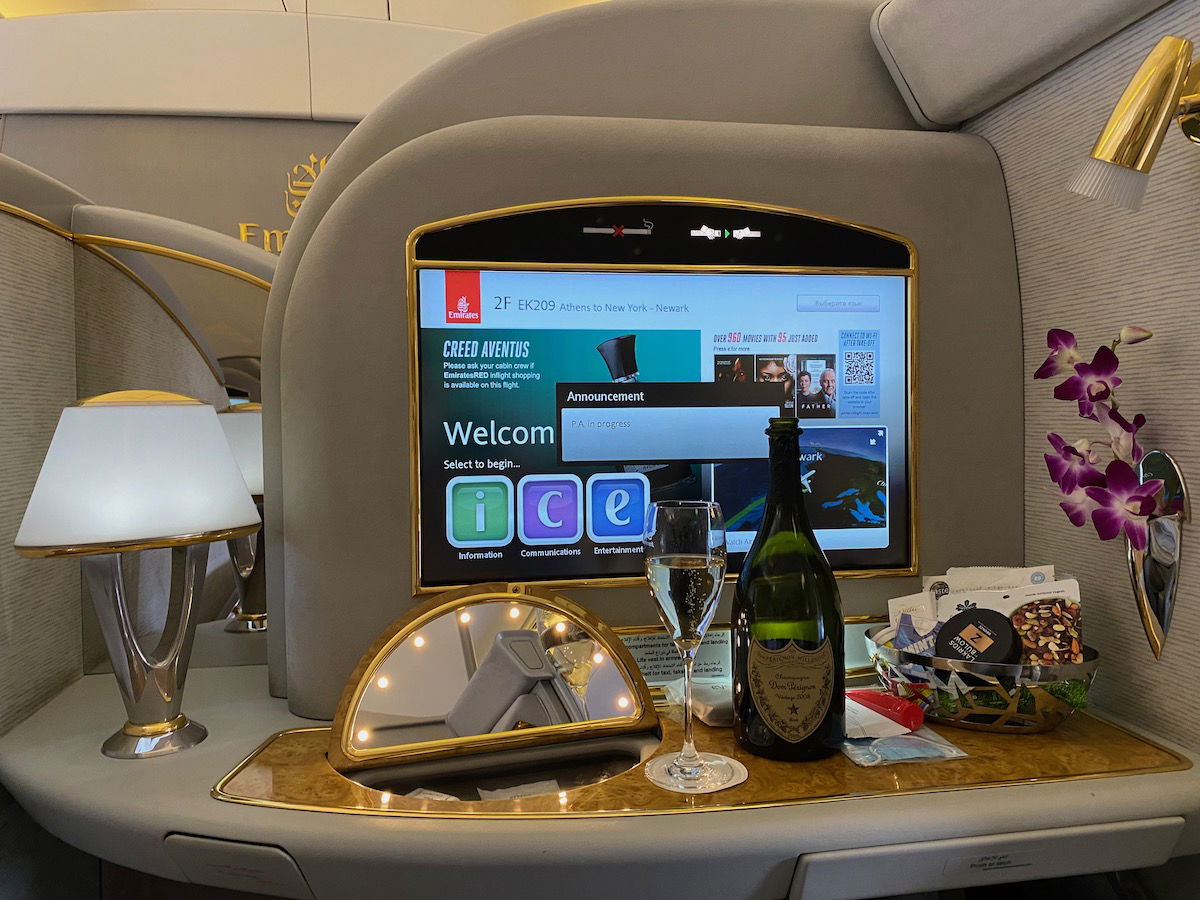 What I personally find most intriguing about Emirates' wine selection is the "surprise and delight" element to it, both in the air and on the ground. Emirates' selection of red and white wines for first class passengers varies greatly, at least in terms of retail price. Sometimes the airline has $20 bottles of wine on offer, and sometimes the airline has $400 bottles of wine on offer. The airline doesn't make a big deal of it, and you really wouldn't know about this great price variance unless you're a wine expert or do some research.
FlyerTalk member chongl reports recently being in the Emirates first class lounge in Dubai and seeing 2001 Château Mouton Rothschild just standing there. Not only is that wine ridiculously hard to find, but if you do find it, you'll typically pay $500+ per bottle.
It's the casual elegance with which Emirates goes about this that I love so much. You can really go on a wine hunt in an Emirates lounge, and you might find a couple of $20 bottles, and a couple of $500 bottles. It all depends on the day and where you look.
Now, let me acknowledge that I'm not a huge wine snob. When I go wine tasting I swallow — I don't swirl for 30 seconds, look at the color, flush it in my mouth, spit it out, and then provide some commentary as if I know what I'm talking about.
Rather I'm coming at this from two perspectives:
I'm fascinated by this from the perspective of the general investment that Emirates is making in its passenger experience, which should be commended regardless
In many (though not all) cases, especially when they're thoughtfully chosen, more expensive wines actually do taste better; I remember the first red wine I ever enjoyed in my life was Opus One in Emirates first class, and red wine has grown on me progressively since
For wine snobs, or even just those who have some time to kill while connecting, walk around Emirates' first class lounge in Dubai and observe the wines (whether you have knowledge off the top of your head, or need to Google) — think of it like an Easter egg hunt for adults. Furthermore, you can review the inflight wine selection online before your flight, so you can decide what wines you want to drink in advance.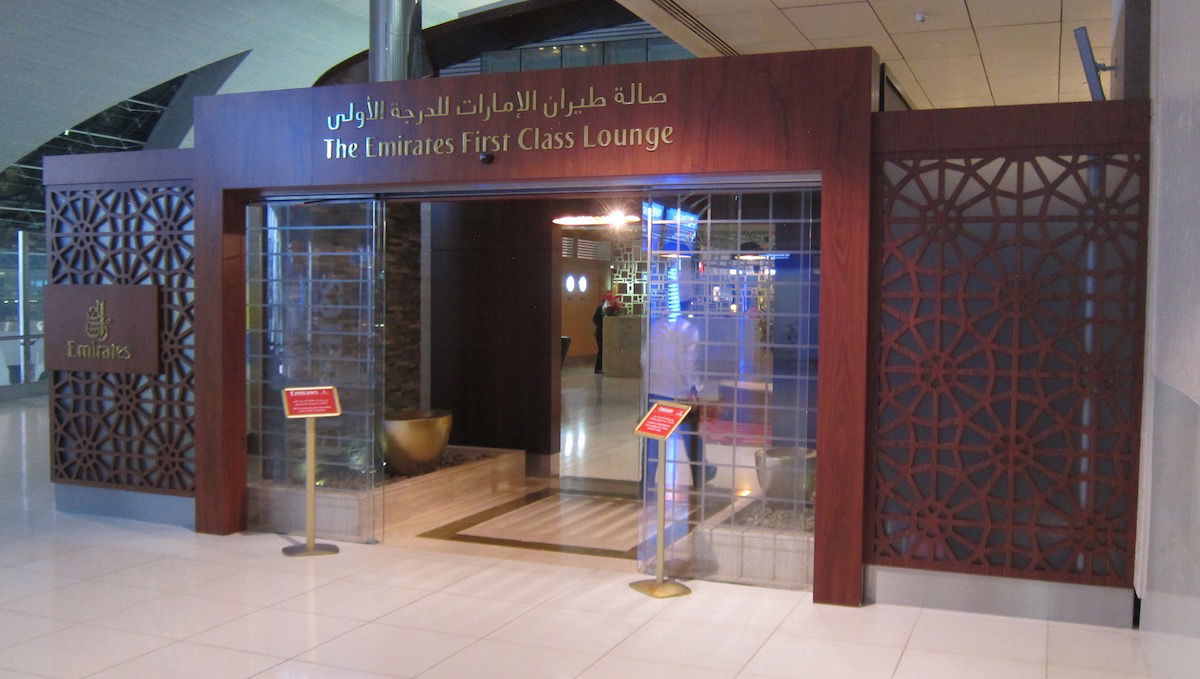 Bottom line
Emirates has invested more than any other airline in the world in wine (if only it invested that money in its lackluster 777 business class product instead, but I digress). When most people hear that, they probably think of the Dom Perignon champagne that the airline is famous for serving, but it goes so far beyond that.
What's perhaps most intriguing is how the airline just randomly seems to serve $500+ bottles of wine, with no real rhyme or reason. This is often done in the first class lounges in Dubai, though we also sometimes see some amazing wines rotated through the onboard menu. However, these are typically less rare vintages, given the amount of consumption there would be across Emirates' first class network.
Anyone else find Emirates' wine investment as fascinating as I do?