Dubai's Emirates Airline and Abu Dhabi's Etihad Airways are partnering to promote tourism in the United Arab Emirates (UAE), though I wouldn't expect there to be many implications beyond that…
Emirates & Etihad launch interline agreement
Emirates and Etihad have signed a Memorandum of Understanding (MoU) to expand their interline agreement, in order to provide travelers with additional itinerary options when visiting the UAE. This partnership is intended to allow travelers to visit more than one destination in the UAE on a single itinerary.
For context, an interline agreement is the lowest level of cooperation between airlines, and is intended to simplify the booking and travel process when multiple airlines are involved. Just as an example, American and United also have an interline agreement, and they're otherwise the furthest thing from partners.
Starting this summer, customers of each airline will be able to purchase a single ticket to fly into either Dubai or Abu Dhabi, with a return from the other airport. This will allow travelers to book an "open jaw" itinerary, and save them time compared to having to fly into and out of the same airport.
For the initial stages of this agreement, each carrier will focus on attracting visitors to the UAE by developing inbound interline traffic from select points in Europe and China.
This new agreement is part of both carriers' commitment to support the UAE's objective of expanding tourism. By 2027, the UAE hopes that tourism will make up 5.4% of its GDP, amounting to $31.6 billion annually.
This is the second time that the two airlines have collaborated. In 2018, the carriers partnered to strengthen aviation security, by sharing information and intelligence in operational areas both within and outside the UAE.
Here's what Emirates President Tim Clark had to say about this new agreement:
"We are pleased to be working again with Etihad Airways – this time to allow each carrier to offer a new range of seamless travel options in and out of the UAE. Emirates and Etihad are leveraging on our strengths to expand our respective customer offerings and boost UAE tourism. We believe this new agreement provides a strong foundation to develop further opportunities between both airlines and is an example of our commitment to the UAE's vision for continued economic diversification."
Here's what Etihad CEO Antonoaldo Neves had to say about this new agreement:
"We're delighted to partner with Emirates in our shared mission to support inbound tourism to the UAE and facilitate travel to our vibrant cities. With two world-class airlines supporting UAE tourism, our interline agreement will make it more convenient for our guests to experience the best of Abu Dhabi and Dubai on one single ticket while promising to deliver an exceptional flying experience whether they fly with Etihad Airways or Emirates. It's a win-win proposition for travellers to the UAE."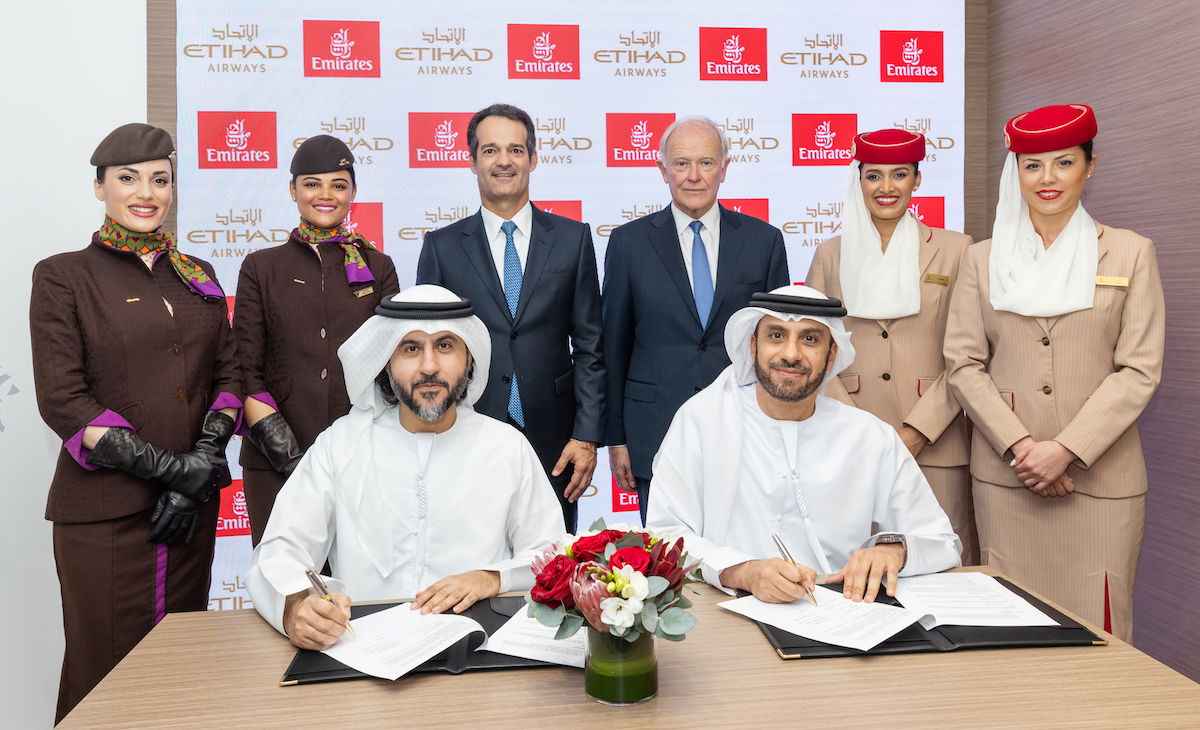 My take on Emirates & Etihad cooperating
How should we read into this new cooperation between Emirates and Etihad? Is this step one to the two airlines eventually merging? No, definitely not.
More than anything, I think this is intended to be a symbolic gesture to promote tourism in the country, which is a goal that both airlines share. I suppose it's convenient to be able to fly into Abu Dhabi and out of Dubai, but the reality is that the two cities are only roughly an hour drive apart. I often fly into Abu Dhabi when visiting Dubai, and vice versa.
Over time there have been rumors of Emirates and Etihad eventually merging. After all, you have two major airlines with hubs just a short drive apart. Not only that, but the new Dubai World Central Airport (which may or may not eventually become Dubai's new global airport) is even more centrally located, and is about one-third of the way to Abu Dhabi.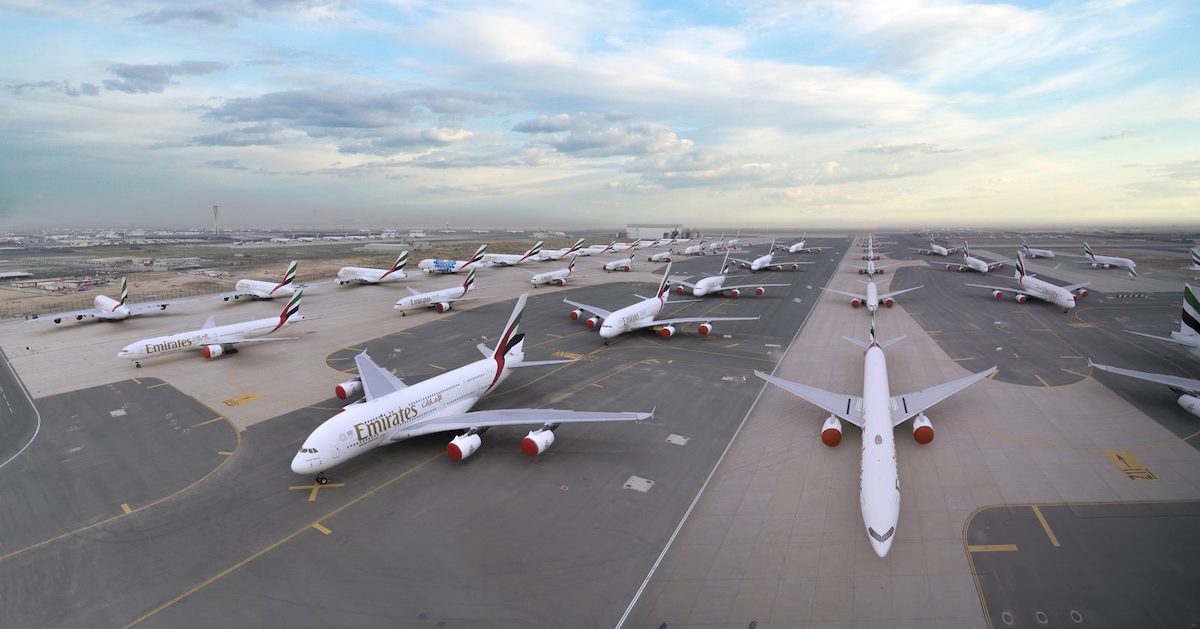 I just don't think we're at a point where we'd see the two airlines merging anymore, unless things get really bad. Emirates of course does very well independently, and Etihad has also become much more sustainable. The airline is no longer losing money, and now plans to profitably grow once again. Furthermore, keep in mind that there's a new Midfield Terminal coming to Abu Dhabi Airport.
So personally I view this as a symbolic interline agreement, and nothing more. Don't expect a codeshare agreement, or a joint venture, or schedule coordinating, or a merger, or anything else.
Bottom line
Emirates and Etihad are introducing an interline agreement, allowing passengers to book travel on Emirates and Etihad on a single ticket. This is intended to promote UAE tourism, for those who want to arrive in Dubai and depart from Abu Dhabi, or vice versa.
This is a nice development symbolically, though personally I've never found getting between the two airports to be much of a pain. Still, it's nice to see this change. Just don't expect that this is the first step to a merger between the two airlines.
What do you make of this new cooperation between Emirates and Etihad?