It looks like work could soon be resuming on Dubai's second airport, with the goal of making it the largest in the world. This could eventually become Emirates' new home, though at this point there's still a lot of uncertainty.
What is Dubai World Central Airport?
For context, Dubai International Airport (DXB) already consistently ranks as one of the busiest airports in the world, and pre-pandemic it handled nearly 100 million passengers per year. This is largely thanks to Emirates' route network, which has made Dubai a global hub.
Dubai has had bigger aspirations than this, though. Even though Abu Dhabi is just down the "road," Dubai has a second airport, Dubai Al Maktoum Airport (DWC), which is commonly referred to as Dubai World Central Airport.
The airport technically opened in 2010, and the intent all along has been for Emirates to eventually relocated to this airport. However, things haven't exactly gone as planned.
The airport currently primarily handles cargo planes, and it's also where Emirates parks many of its jets that aren't flying (during the pandemic, the airport was basically a huge A380 and 777 parking lot).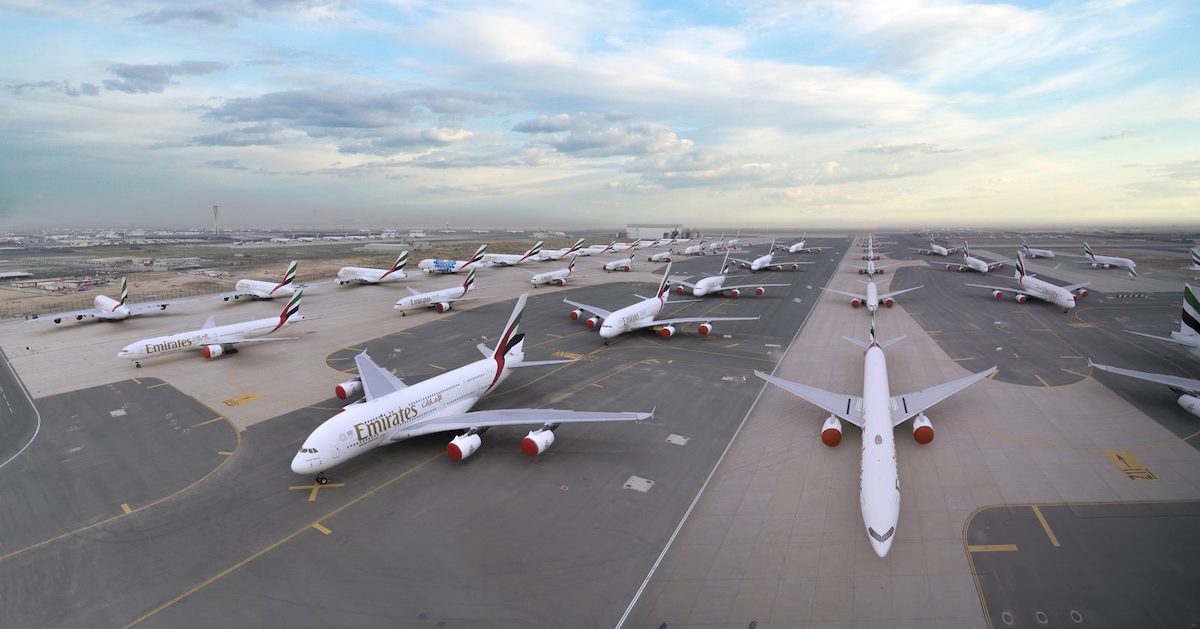 The goal has been for the airport to eventually handle 255 million passengers annually and cover an area of 56 square kilometers, so it would eclipse Dubai International Airport. However, a variety of factors have caused the expansion at the airport to be paused for an extended period of time.
For example, the airport was initially supposed to be fully operational by 2017, though the global financial crisis caused that timeline to pushed back by a decade, to 2027.
Then in 2019, expansion on the airport was frozen, at Dubai seemingly didn't want to keep spending money on an airport with such an uncertain future. This came after 2018 was the slowest year of growth in the UAE since 2010.
Dubai World Central Airport expansion could resume
While no final decision has been made, media reports in the UAE suggest that the $33 billion Dubai World Central expansion project is once again being considered. If this project were to be resumed, we could see Dubai World Central accommodating 130 million passengers annually by 2030, and 255 million passengers annually by 2050.
Talks among officials are ongoing, and stakeholders have been told to prepare for a restart.
These expansion plans are fueled by the impressive rebound that Dubai International Airport is seeing in terms of passenger numbers, as the airport has outperformed traffic targets. The airport saw 66.1 million passengers in 2022, and is hoping to see 78 million passengers in 2023, before returning to 2019 levels in 2024.
Of course it's anyone's guess if this expansion resumes, but it's nice to see that this is even being considered.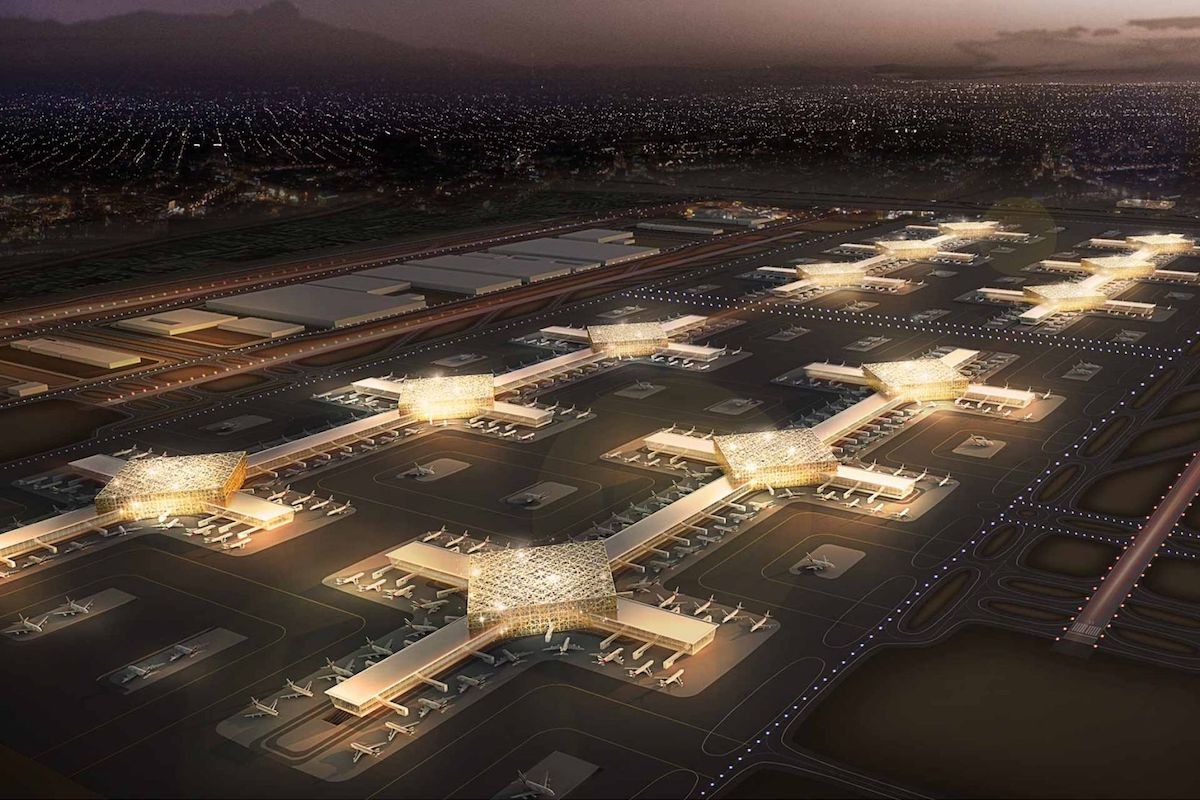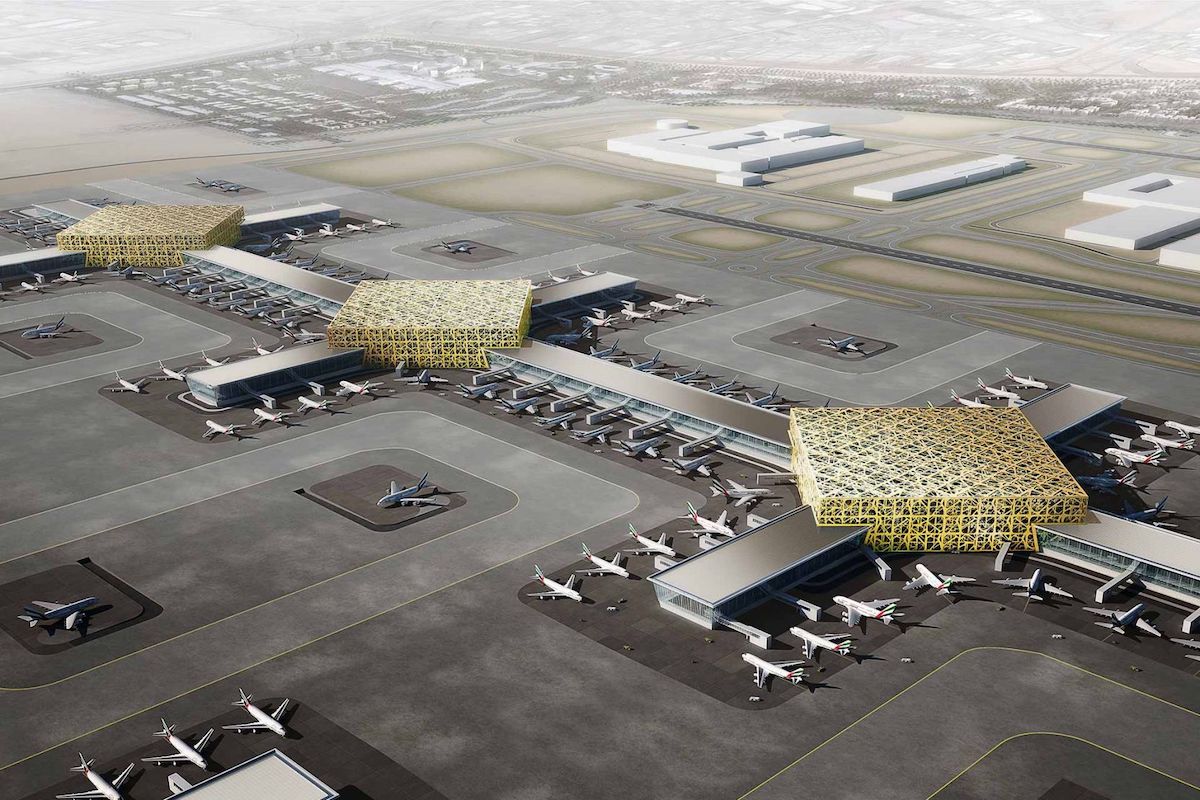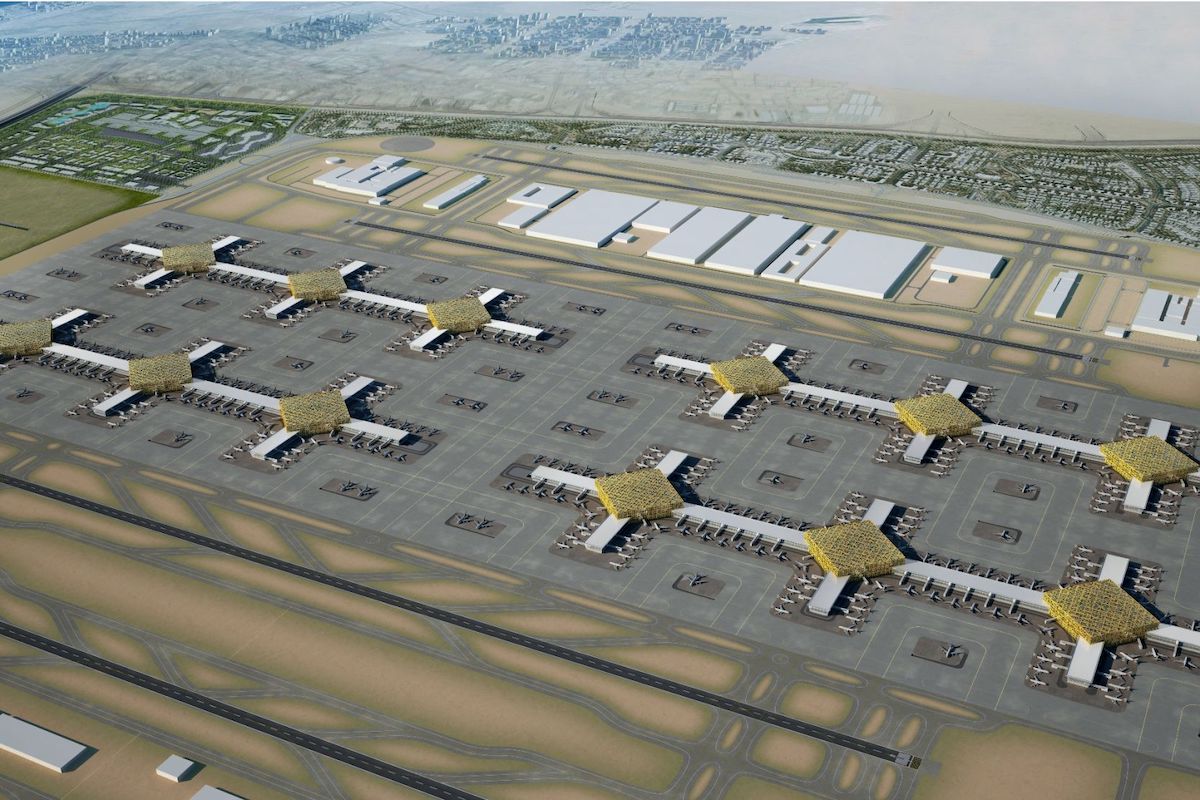 My take on Dubai World Central Airport expansion
I have a few thoughts on the potential expansion of Dubai World Central.
First of all, Dubai International Airport is nearing capacity, so if Dubai wants to keep seeing aviation expansion, the reality is that more flights will need to operate out of another airport. Admittedly there are several ways this could be accomplished.
I assume Emirates doesn't want to split operations between airports (given how important connections are), so we could eventually see more airlines kicked out of Dubai International and moved to Dubai World Central, or something along those lines. Regardless, more capacity is needed.
Second of all, as Emirates increasingly evolves its fleet, that will also have impacts on airport operations. Emirates will eventually retire its A380s (the current best estimate is that it'll happen in the mid-2030s), and long term will fly 787s, 777s, and A350s.
These aircraft are lower capacity than the A380. So if Emirates wants to maintain (or even increase) its passenger numbers, the airline is going to have to operate a lot more flights. That also points toward needing an airport with higher capacity, as more gates will be needed.
Lastly, there has always been talk of whether we could eventually see Emirates and Etihad merge, or at least co-locate at the airport. Dubai World Central's location is certainly more convenient in that regard, since it's located somewhere between Dubai International and Abu Dhabi International. With good public transportation, this could be an appealing option for both regions.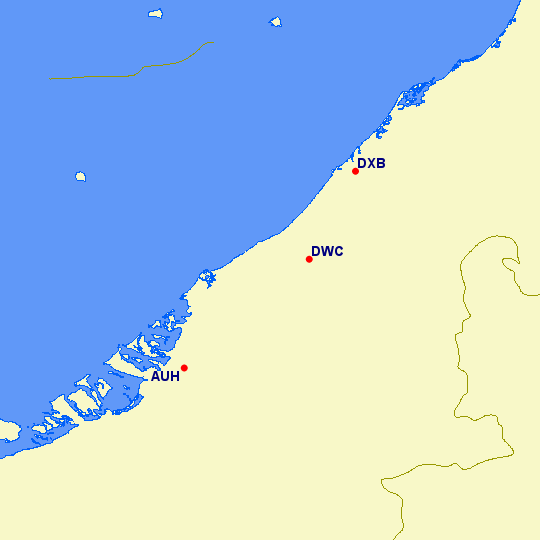 However, I think at this point it's highly unlikely that we see any sort of consolidation between the two airlines. For quite some time, Etihad was losing billions of dollars, but the airline has done a great job reducing its losses and becoming more sustainable.
Given that, as well as the complicated politics between Dubai and Abu Dhabi, I think it's safe to say that Abu Dhabi's aviation industry will remain fully independent. Now here's to hoping that Abu Dhabi Airport's new terminal finally opens.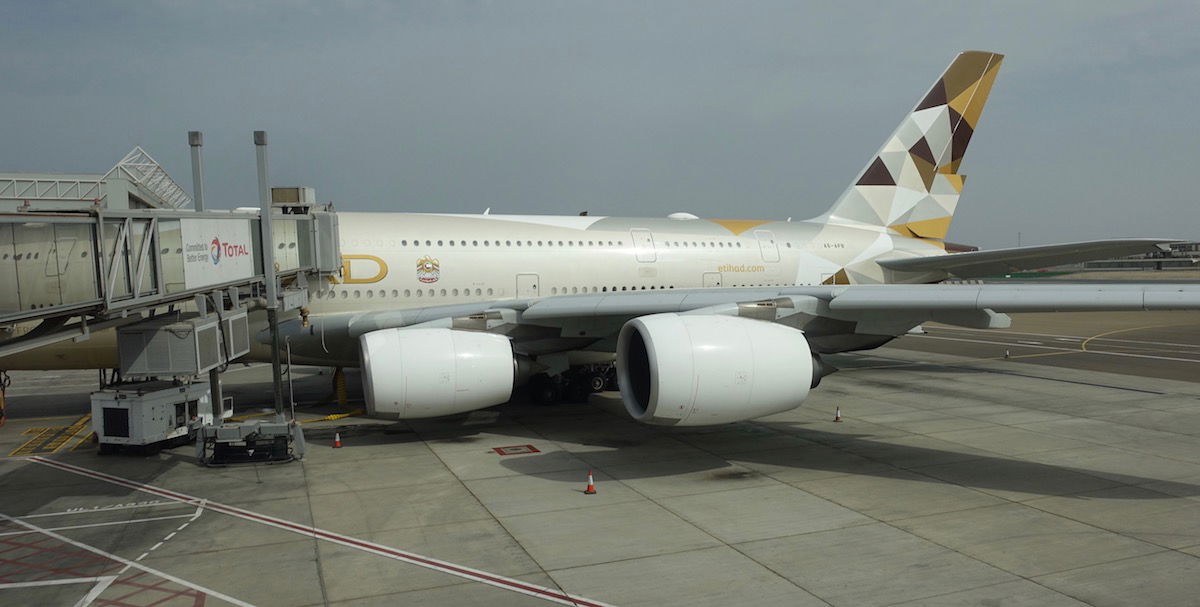 Bottom line
After the expansion plan was paused several years back, there's once again talk of Dubai World Central Airport's expansion resuming. The goal would be for the airport to accommodate 130 million passengers by 2030, and 255 million passengers by 2050.
The airport has been in operation for years, but primarily handles cargo flights. With Dubai International Airport seeing a strong recovery in demand and nearing capacity, Dubai will need some plan to be able to continue growing its aviation industry.
I'm curious to see if this project resumes. I kind of hope it happens, though I also think there are so many economic and geopolitical unknowns when it comes to an investment like this.
Do you think think we'll see the Dubai World Central expansion project resume?