Air Canada is introducing new amenity kits in business class, and they look rather familiar.
Air Canada's new business class amenity kits
As of November 2022, Air Canada Signature Class (business class) customers on all international long haul flights will be offered Acqua di Parma amenity kits.
The amenity travel bag itself is intended to be functional and reusable, with Acqua di Parma's signature yellow color. The kit contains Acqua di Parma bath and body products, including hand cream and lip balm. Also provided in the kit is an eye mask, socks, a dental kit, a cloth for glasses, and earplugs.
Those traveling in Signature Class on overnight flights within North America will receive upgraded kits, which include a reusable amenity tote bag, containing an eye mask, socks, and dental products.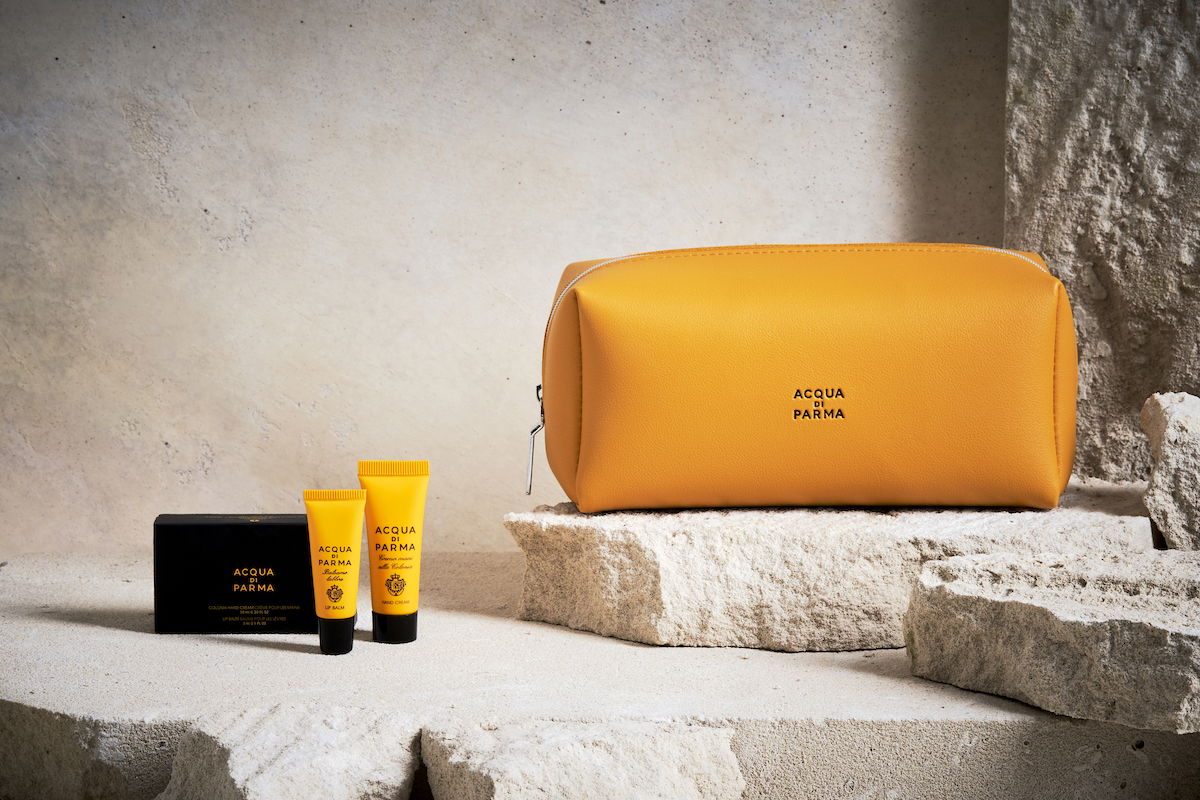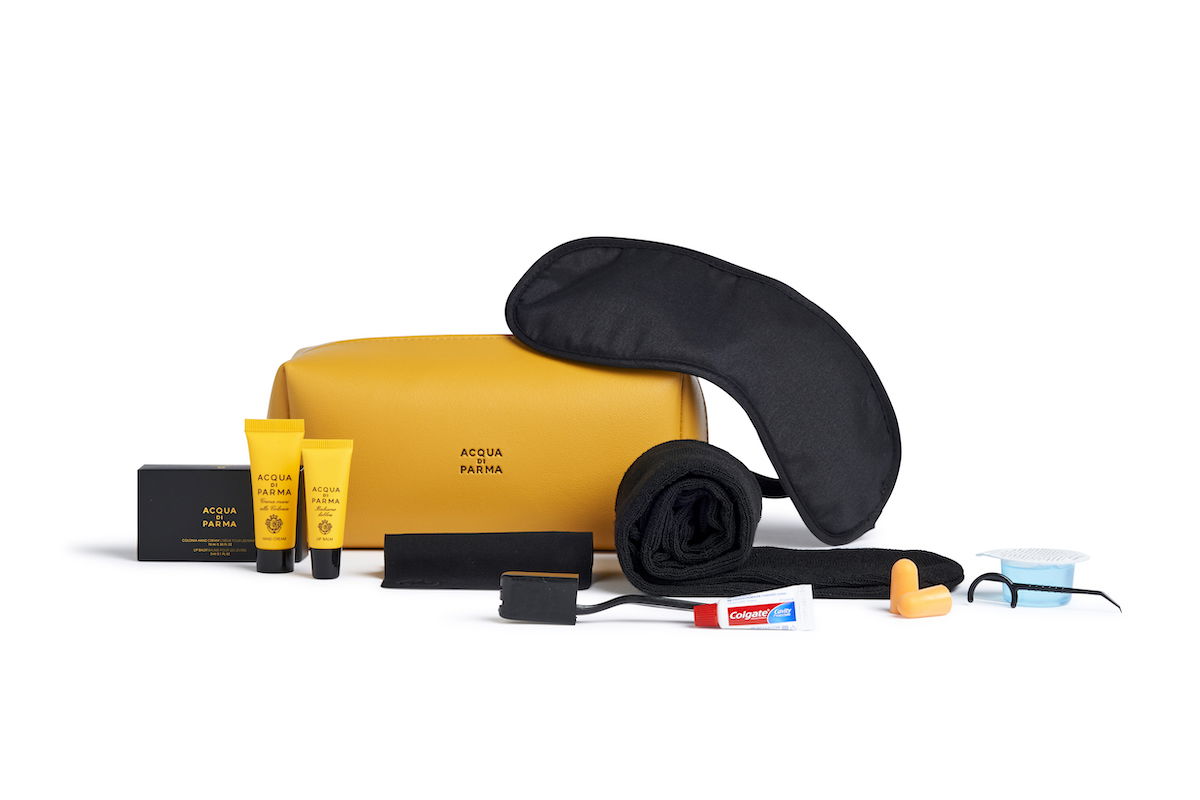 This amenity kit looks familiar
Collaborations between airlines and luxury brands are quite common, and are logical, for that matter. Airlines want to offer premium products to their business class passengers, and many luxury brands appreciate the opportunity to get samples of their products to a generally affluent crowd. So often these premium collaborations cost airlines next to nothing.
When I saw pictures of Air Canada's new amenity kits, I figured they looked familiar. And indeed, they look very similar to the Acqua di Parma amenity kits that Etihad introduced in 2018, and continues to offer.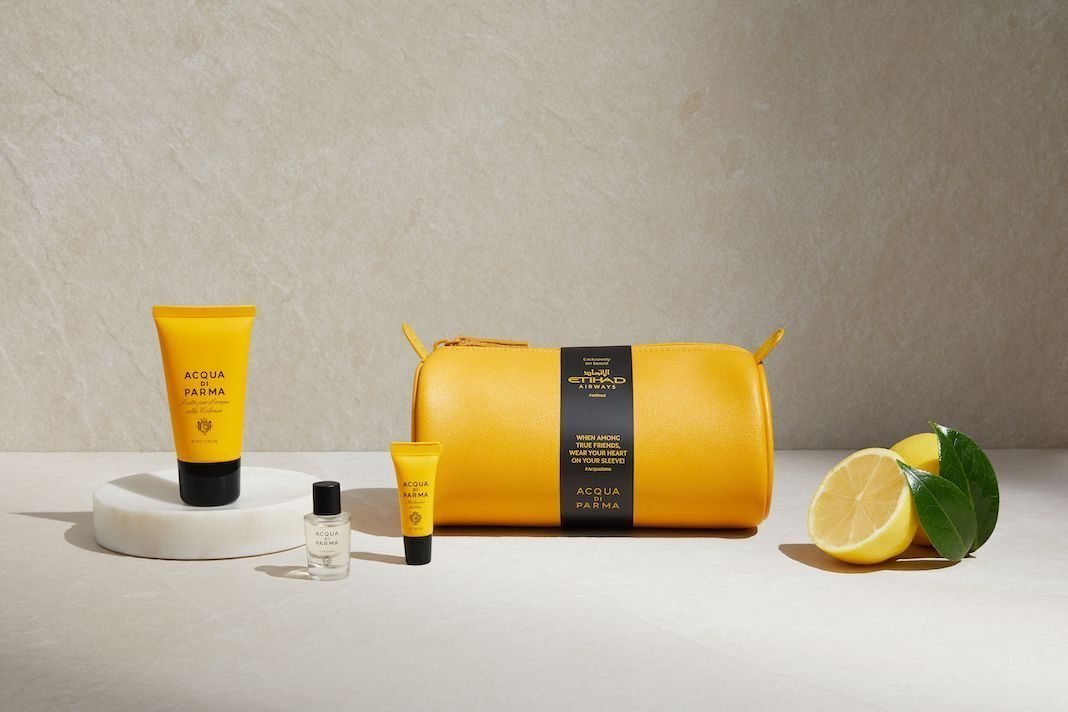 Now, admittedly there's not gong to be that much variation between Acqua di Parma amenity kits, given the company's distinctive branding.
I am curious about the timing of this, though. Next month Etihad will be debuting new Armani / Casa amenities in business class. I'm not sure if the airline is also switching up amenity kits as part of this change, which might also explain the timing with Air Canada.
Perhaps Etihad and Acqua di Parma had an exclusive agreement on amenity kits, and that's finally coming to an end. Or maybe not. Regardless, Air Canada is getting a bit of the Etihad experience here.
Bottom line
Air Canada is rolling out Acqua di Parma amenity kits in business class. I enjoyed receiving these kits on Etihad, so I imagine they'll represent a nice upgrade for Air Canada business class passengers as well.
What do you make of Air Canada's new Acqua di Parma amenity kits?