Airplane charters for professional sports teams is a big business. We're talking about a lot of people who have to be moved around pretty often. However, it's also an industry that's facing some challenges at the moment.
Historically NFL teams had charter agreements with airlines to get their teams around. However, lately we've seen several teams have their charter agreements cut, because airlines found they could utilize their planes more profitably in other ways. Travis covered this back in April, where we saw American cut their charter agreements with six NFL teams.
So in August at least one NFL team took the situation into their own hands. The New England Patriots bought two 767s, which they'll use to get their players and staff around to games. We knew that these planes would have "premium seating," though we didn't know what exactly the inside of the planes would look like.
Well, the New England Patriots just uploaded a video to Facebook about their new "AirKraft" (get it?), which has some cool interior shots:
https://www.youtube.com/watch?v=lFOisqM-gLY
No, this isn't quite as glamorous as the Crystal 777 that the Vancouver Canucks chartered for their trip to China. There's no onboard bar, no onboard showers, and no flat beds. but it looks fairly comfortable, especially for the type of flights they'll be taking.
The cabin seems to be split between a 2-3-2 configuration and a 2-2-2 configuration, with personal entertainment at each seat. The video explains that they tried to get the widest seats possible, and that much of the cabin has five inches more legroom than what you'd usually find in domestic first class.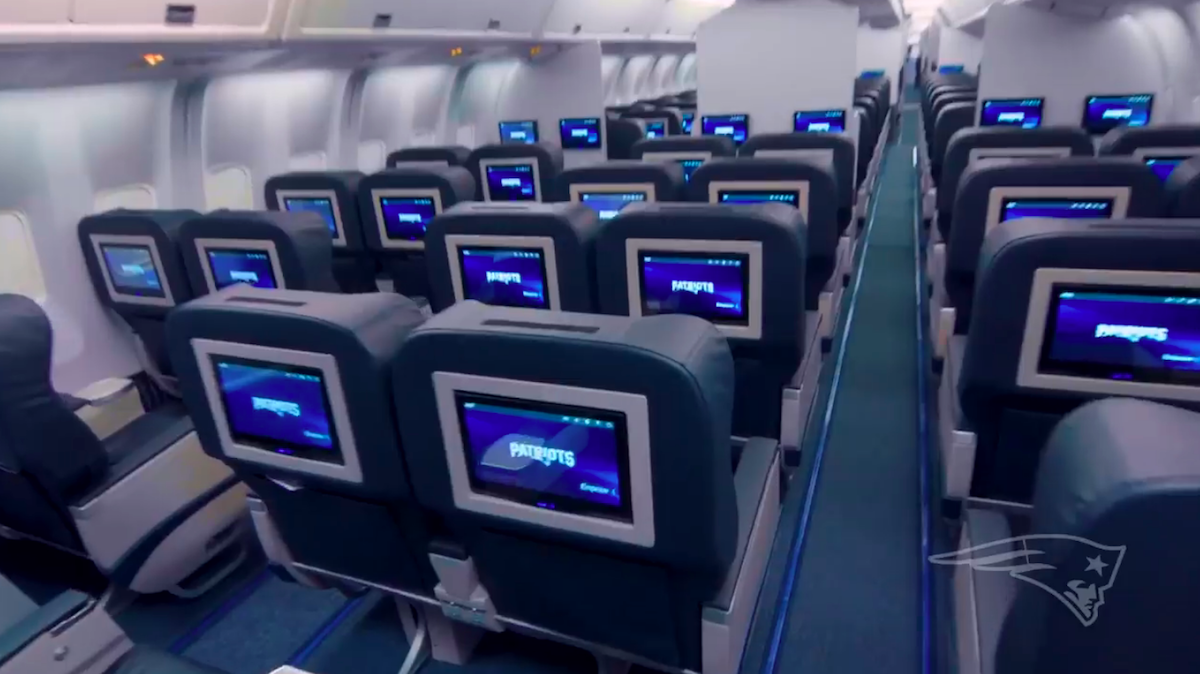 (Tip of the hat to CR)