It's pretty normal for sports teams to charter planes to fly them around during their seasons. This isn't necessarily a luxury thing, but rather a cost and schedule thing, given how many people they're transporting. Chartering a jet isn't that prohibitively expensive when you're transporting dozens and dozens of people.
In the US this has actually become a problem, because with how well airlines are doing, they've been canceling their charter agreements with sports teams, leaving them without a way to get to their games. While chartering planes can be a lucrative business, the issue is that airlines have to take planes out of service in order to charter them, and the potential revenue loss there can be big. So the New England Patriots have gone so far as buy their own 767s to take them to games.
I'm not usually jealous of the planes that these sports teams charter, since they're rarely all that luxurious. However, I'll have to make an exception today. The Vancouver Canucks chartered the Crystal 777 to take them from Vancouver to China earlier this week.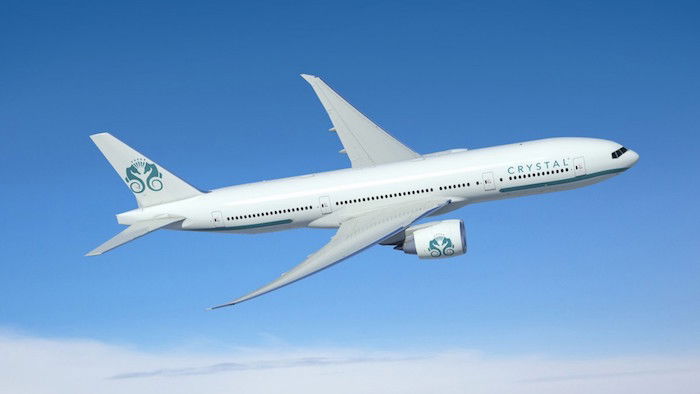 I wrote about this plane about a year ago, which is the latest and greatest plane in the mega-private jet world. Crystal plans to use this plane to offer private jet tours around the world. The 777 seats just 88 passengers, though has a heck of a layout.
The part of the cabin with standard seats doesn't look that exceptional. Actually, it looks subpar for business class nowadays, as there's not direct aisle access from every seat. Then again, given that it will mostly be couples traveling together, I guess that sort of makes sense.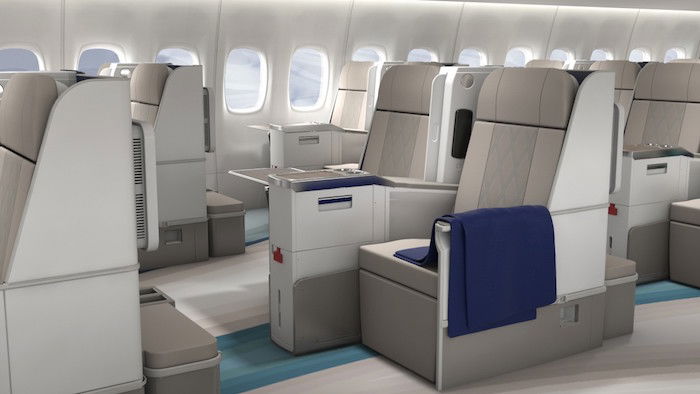 What makes this special is that the plane has a dining room and bar, which I've never seen quite like this before.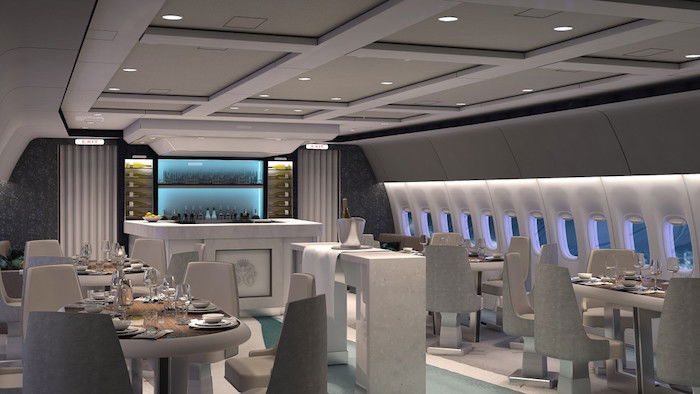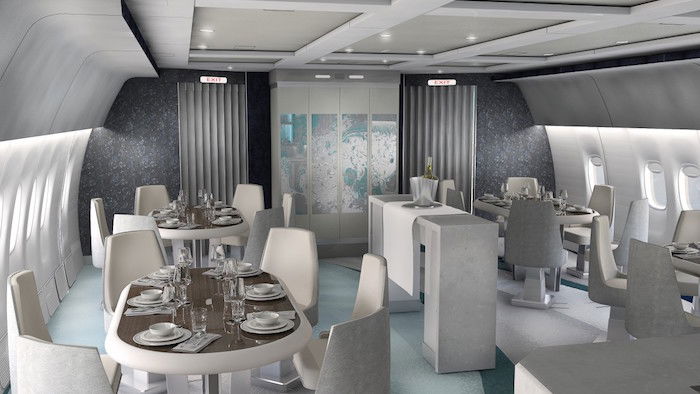 The Daily Hive has all kinds of pictures of the Vancouver Canucks enjoying their flight on this special plane.
Jealous!
(Tip of the hat to Phillyjevs)