---
In the last installment, Tiffany explained why we decided to stay at an airbnb in London. Since we would have needed three hotel rooms, it was significantly cheaper to get an airbnb than to stay at a hotel.
And I was excited at the prospect of finally staying at an airbnb, as I've never stayed at one before, but get asked about them all the time. I love the "sharing" economy, like the ride sharing offered by Uber, so I was curious to see how that worked with airbnb. For that matter, airbnb is giving hotel chains a run for their money, and in many cases hotels view airbnb as being competition in the same way as other local hotels.
Tiffany had more experience with airbnb than I did, so she handled everything. She chose the apartment, worked out the logistics, etc.
Here's the place we stayed for two nights, which was a two bedroom apartment located near the O2 arena (where we wanted to be).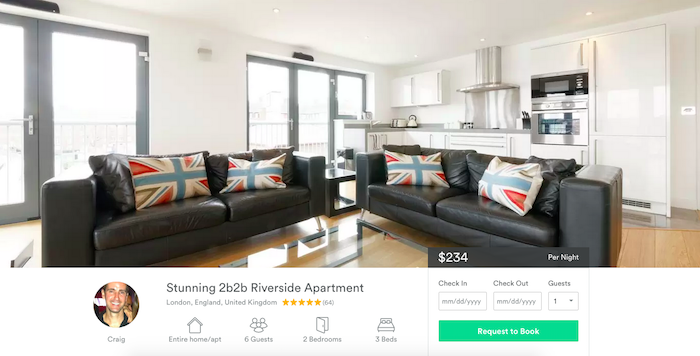 The place cost a total of £409 for two nights, or ~$620. So that's $310 per night. London hotels were extremely expensive over our dates, and we could barely have booked one decent hotel room for that price, let alone three.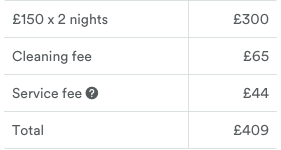 We arrived in the early evening, and met the owner's father, who was lovely (the owner was in Thailand). He took us up to the apartment, showed us around, and even explained the surrounding area. There was a rental guide with all kinds of info about the apartment, and also the information for the Wi-Fi, etc.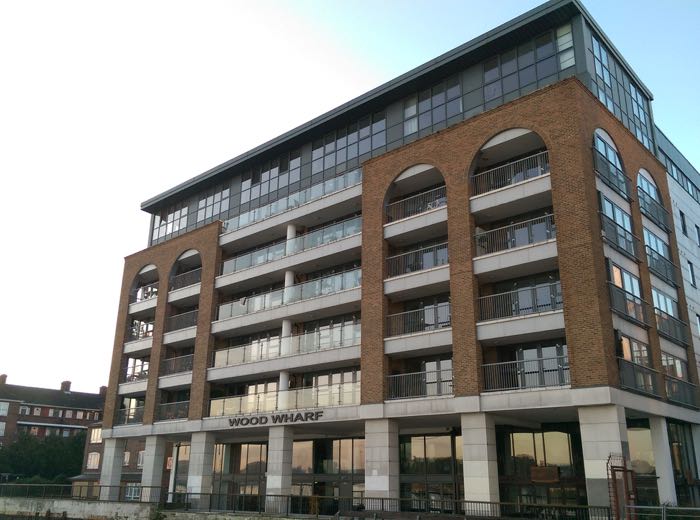 London airbnb exterior
The unit itself was quite large, especially by London standards. There was a long entryway, and then on the right side were the doors to the two bedrooms and two bathrooms.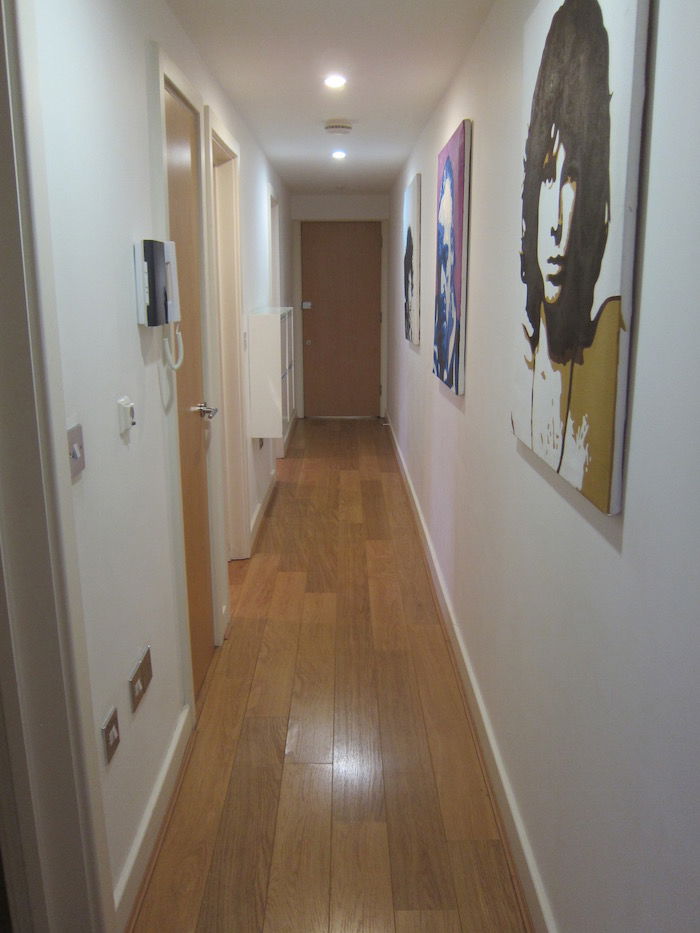 London airbnb hallway
The hallway led into the living room, which was definitely the most impressive part of the unit. It was large, and featured two couches, a bar-style table with four chairs, and a nice kitchen.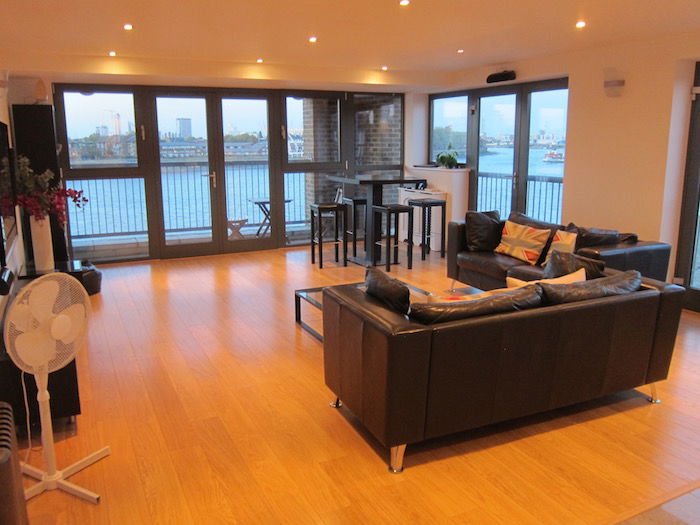 London airbnb living room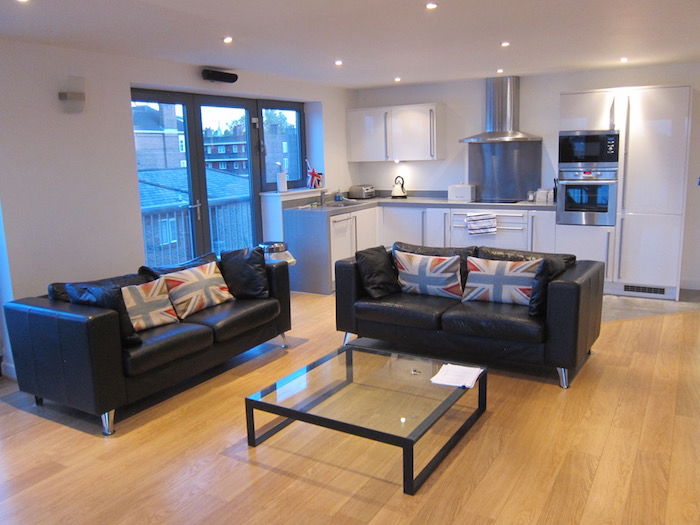 London airbnb living room
Of course the kitchen came empty, though Tiffany was kind enough to pop down to the local grocery store and make coffee and yogurt parfaits in the morning, which was lovely.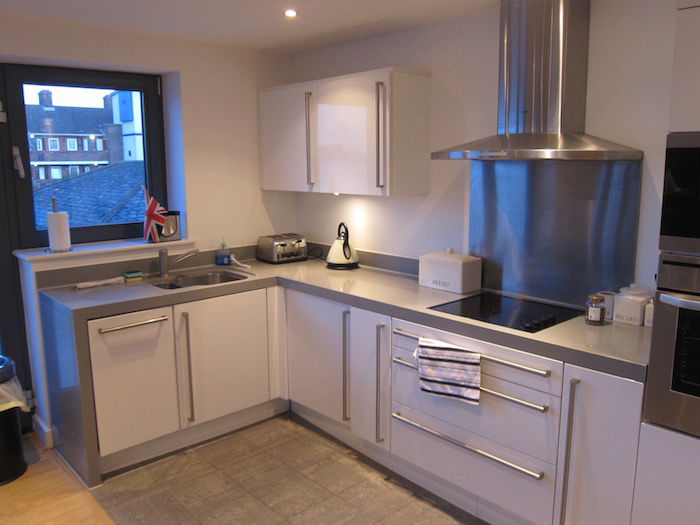 London airbnb kitchen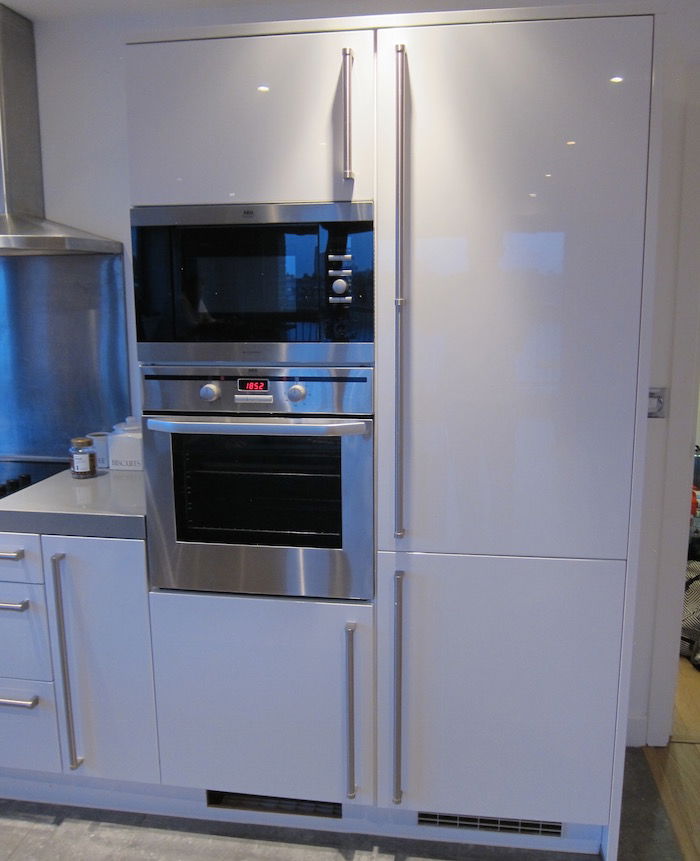 London airbnb kitchen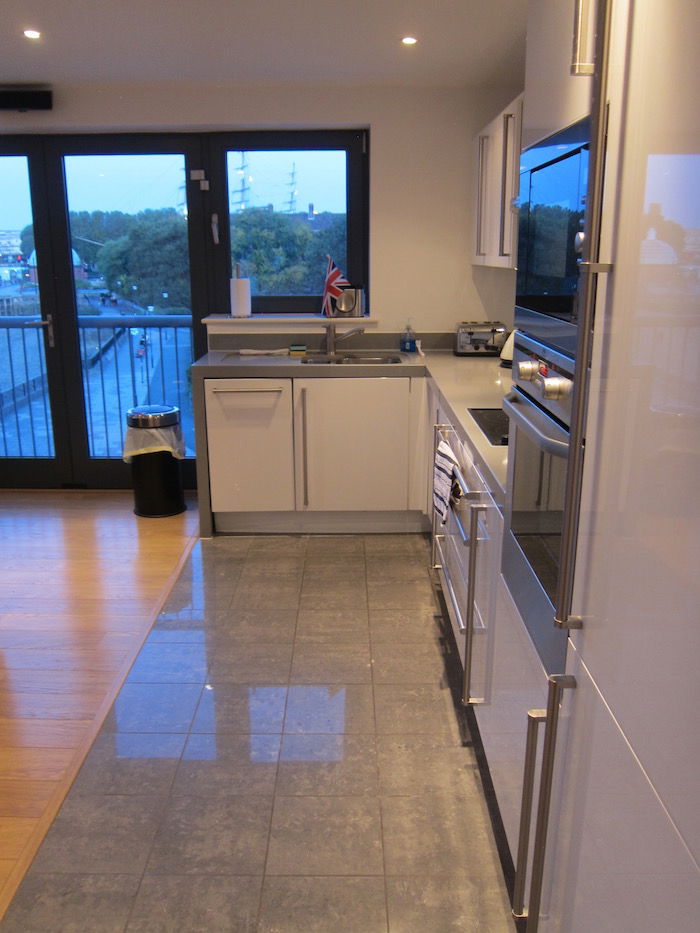 London airbnb kitchen
The two couches faced a flat screen TV and entertainment center.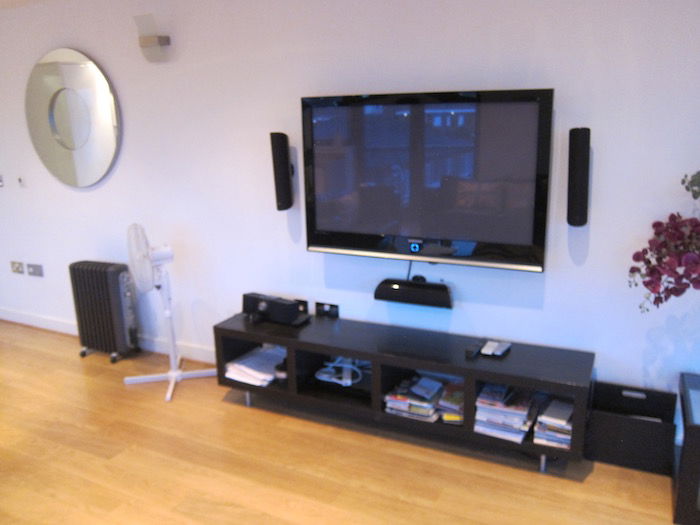 London airbnb TV
Then there was a nice balcony with a table overlooking the Thames.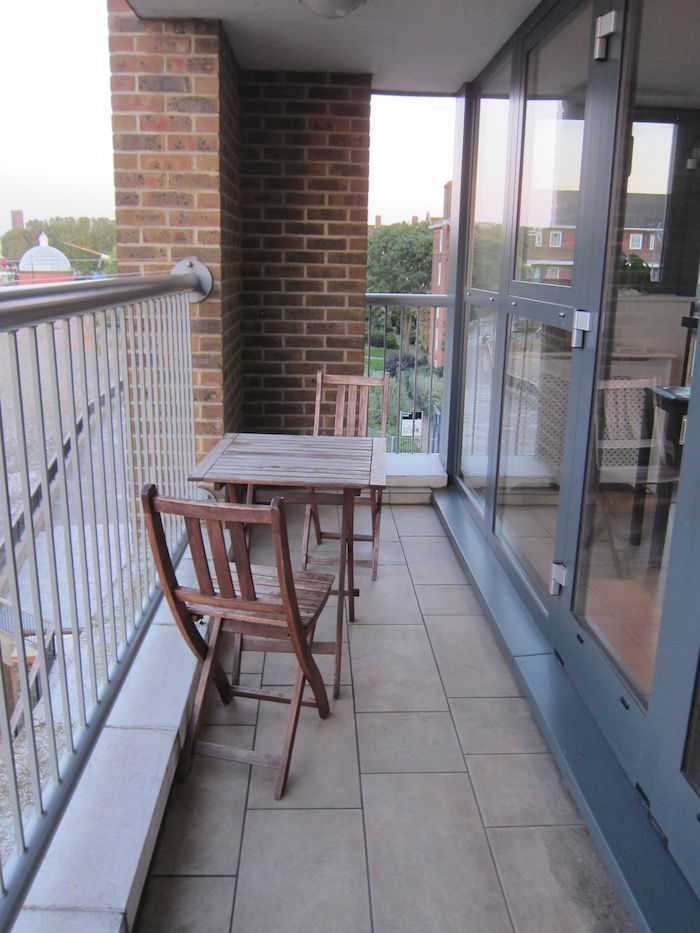 London airbnb balcony

London airbnb view
You could see central London in the distance, so the views were pretty snazzy, especially at sunset.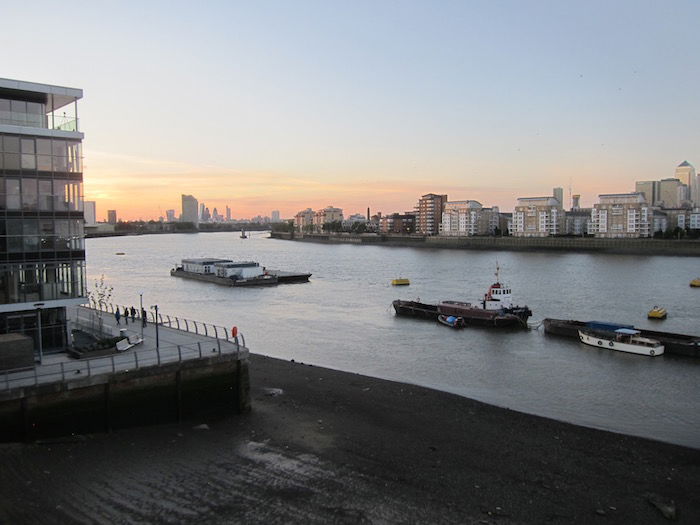 London airbnb view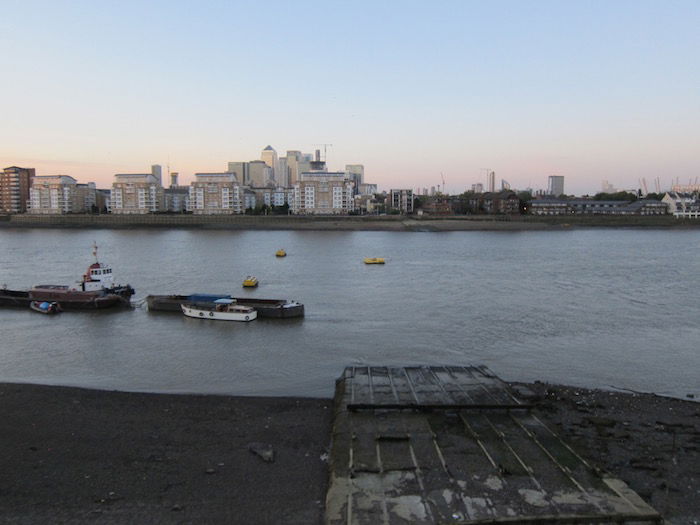 London airbnb view
The bedrooms were a bit more basic than the living room, though still perfectly functional. The bedroom closest to the entrance of the apartment just featured a bed. I was impressed that the bedding was fairly high quality and bed was comfortable.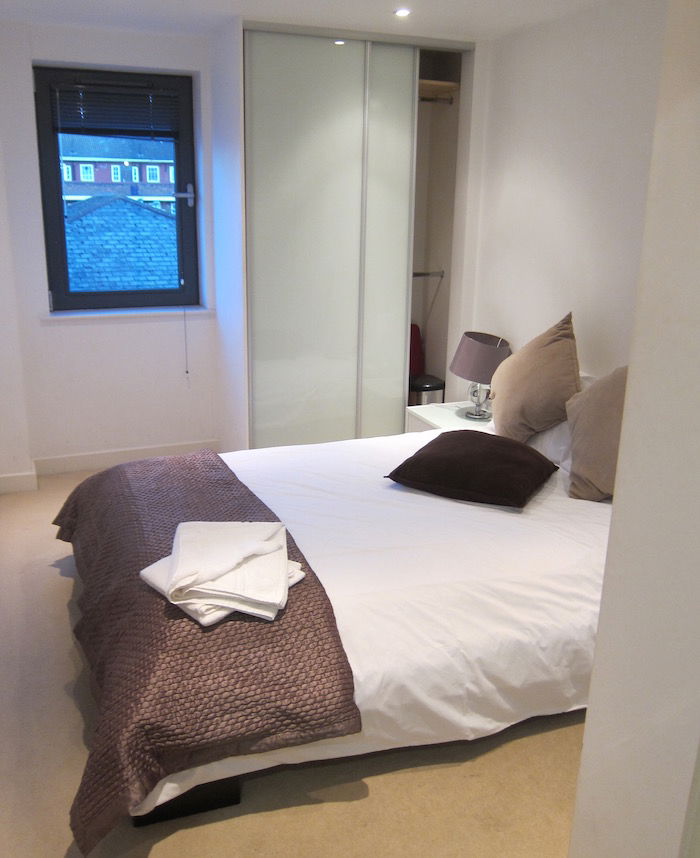 London airbnb bedroom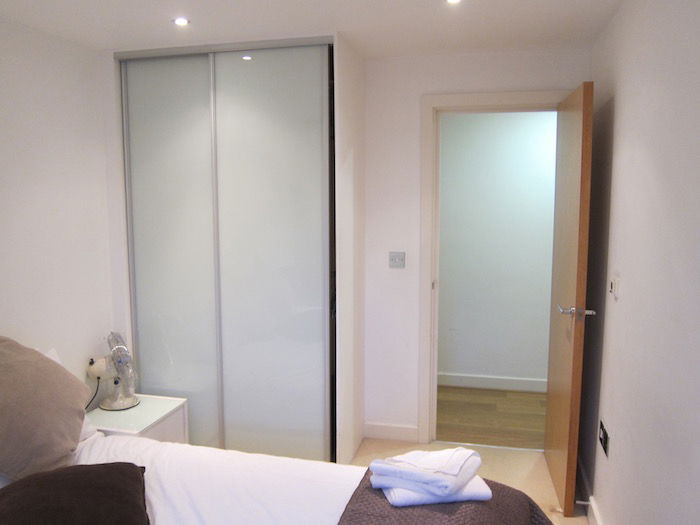 London airbnb bedroom
The bed also had a flat screen TV.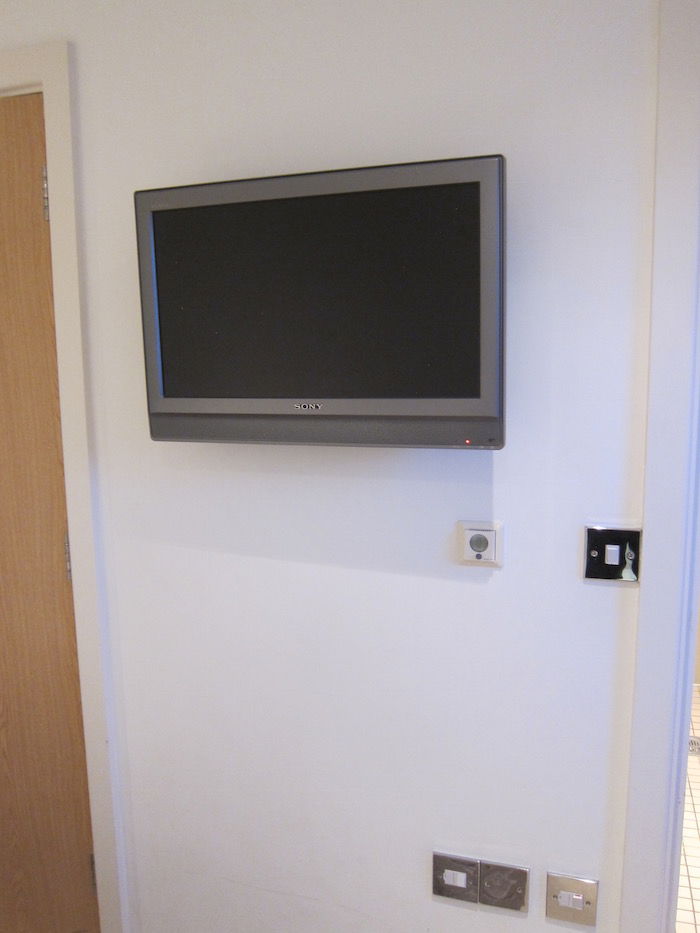 London airbnb TV
The second bedroom was right next to it and virtually identical.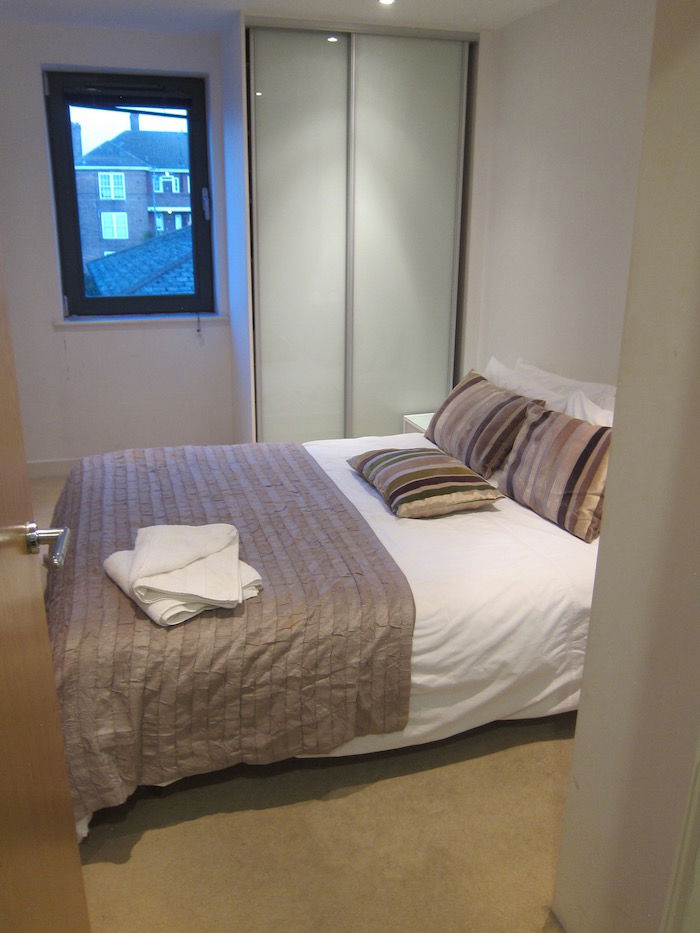 London airbnb bedroom
The only difference was that this bedroom had a bathroom inside the actual room. Tiffany and her husband gladly took that room, as personally I'm not a fan of the shower/toilet combo, whereby there's no separation between the toilet and where you shower. That setup gave me flashbacks to the "Beach Palace Hotel" I stayed at in Male.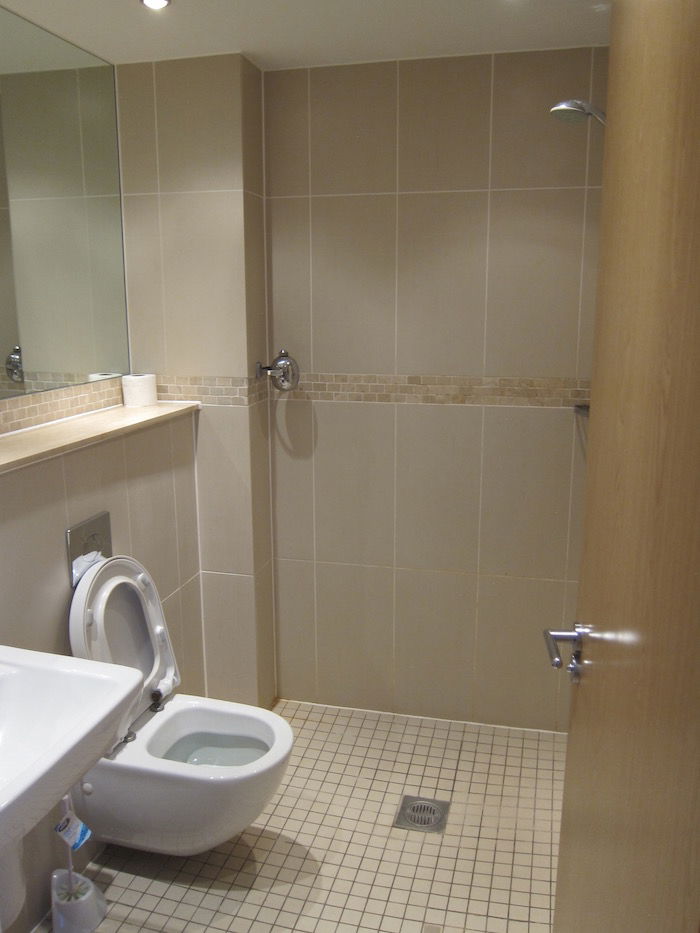 London airbnb bathroom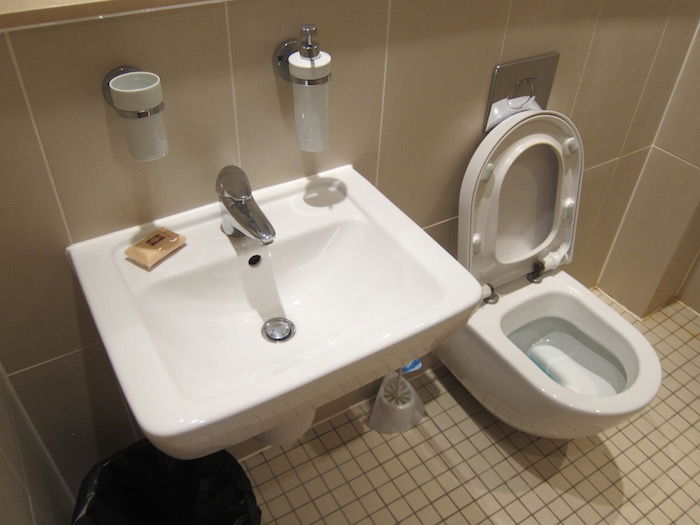 London airbnb bathroom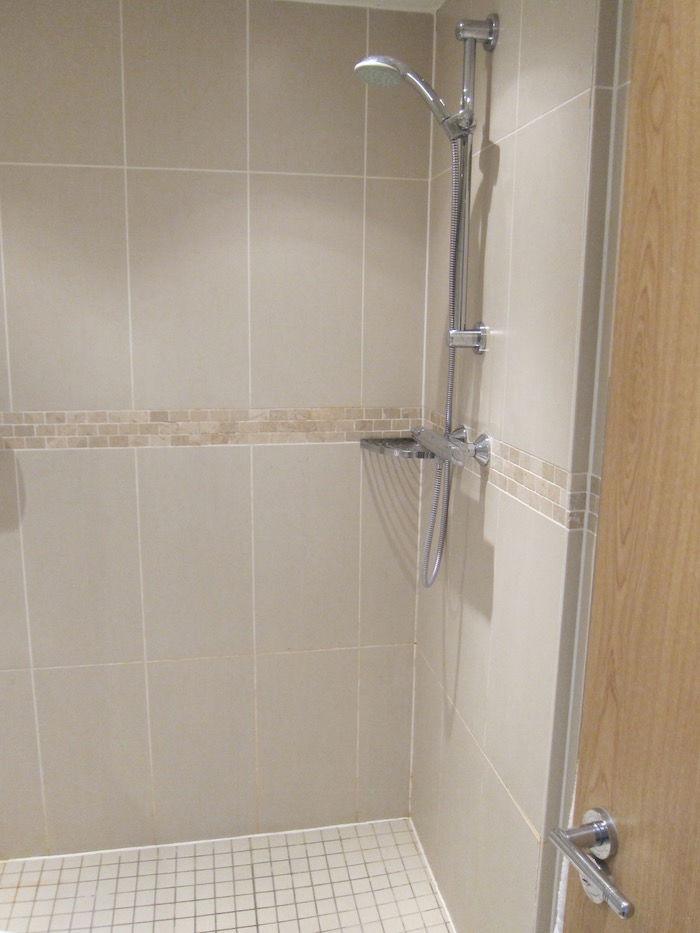 London airbnb bathroom
The second bathroom was further down the hallway, and much nicer. It featured a shower/tub combo.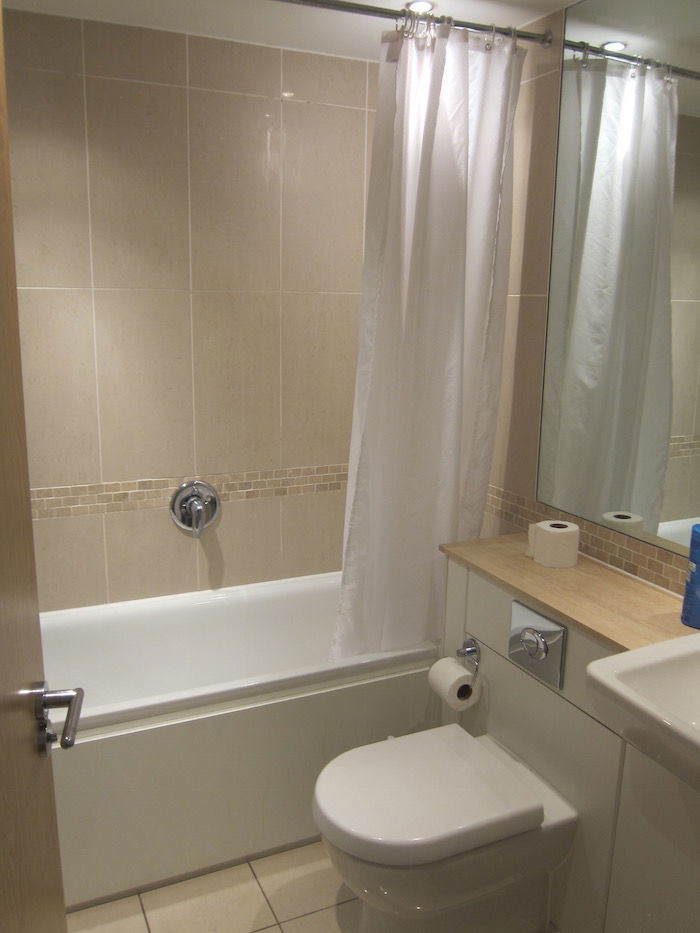 London airbnb bathroom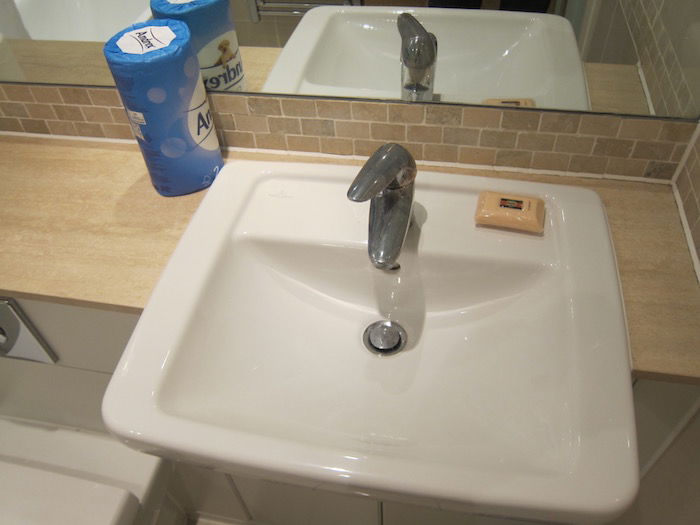 London airbnb bathroom
I appreciated that there were several international power adapters throughout the unit, which was a nice detail on the part of the owner, in my opinion.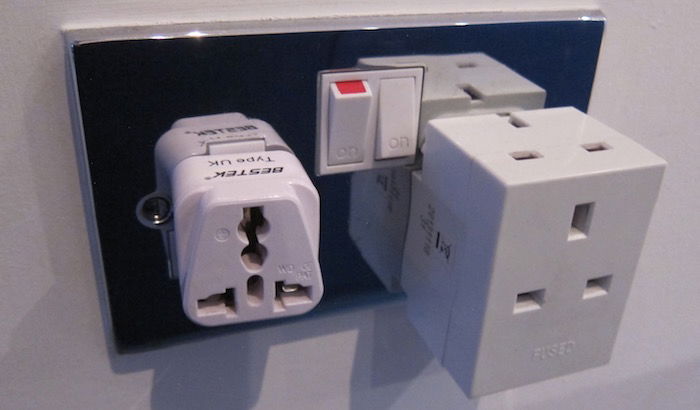 London airbnb outlets
Before staying at my first airbnb I was curious how toiletries work. I don't know what the standard practice is, but in this case we were given towels, toilet paper, and bar soap, while there was no shampoo/conditioner/body wash. So we brought our own, and that worked out quite well.
The unit was in a locked apartment building, and we had a fob to always open the front door. So the entire setup felt quite safe.
Would I use airbnb again?
I'm sure a lot of people will disagree, but for me a large part of enjoying travel is having a great hotel. Ideally having a great hotel using points, which is the best price of all. 😉
But the degree to which I care about the hotel depends on where I am. In other words, at a relaxation destination I generally care more about where I'm staying than in a city where I'll be out and about all day.
In this case airbnb was the best option by far. By far. We would have otherwise needed three hotel rooms, and probably paid less for the airbnb than we would have paid for just one room. So under circumstances like these I think airbnb is a great option.
I'd probably be less inclined to get an airbnb if I were traveling alone, or traveling to a relaxation destination, though. There's something nice about room service, housekeeping every day, breakfast being included, etc.
But again, the value from airbnb is spectacular, and I get why it's so popular. I'd certainly use it again if traveling in a group to a city.
How about you? Have you used airbnb, and has it impacted how often you stay at hotels?
If you don't already have an account with airbnb, you can receive a $25 credit when you sign up as a new user. We receive a credit as well, which we of course appreciate. Feel free to share your links if you're a current user!