Under the soon-to-be defunct Gold Passport program, Hyatt Diamond members receive a welcome amenity at the start of their stay. For properties within the United States, this consists of either a food and beverage amenity or bonus points. I'm not much of a drinker, so I pretty much always take the points, either 500 at Hyatt House or Hyatt Place or 1,000 at the full service hotels. Sadly, the welcome amenity will not be a part of World of Hyatt, which starts on March 1.
At any rate, these welcome amenity points are supposed to post automatically to your Gold Passport account along with the rest of the points from your stay. That said, I find that this doesn't always happen, especially at the limited service properties. Apparently this is a common problem, as Hyatt even has a policy where you get 50% more bonus points if you have to call.
As much as I like points, calling just for 750 points might not be worth the effort. So my strategy has been to go over my account about once a year, identify all of my stays where the points failed to post, and then call them in at once. It's the modern day version of balancing your checkbook. I just did so today and I'd recommend you do so as well.
No welcome amenity with World of Hyatt
The reason you might want to claim your missing welcome amenity points soon is that this feature will no longer exist in the World of Hyatt program that starts March 1. That's right, no more welcome food and beverage and no more welcome bonus points in the new regime. Did I mention I'm not a fan?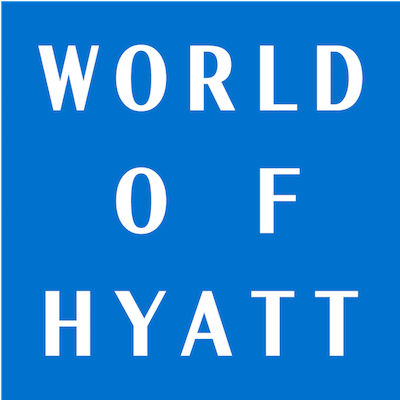 I'm not saying you won't be able to request missing points after that date, but at some point you have to imagine that the computers might not support the proper code. Or at least no one will know what you are talking about.
So my suggestion is to look over your account now — or after your last stay under the old program — and request any missing points as soon as possible.
Requesting missing welcome amenity points is easy
I keep track of my hotel stays in a spreadsheet. It's not the most elegant, but it works for me.
I log the base points, the 30% Diamond bonus, and the welcome amenity points in separate columns. Then if the welcome amenity column is blank — or any others — I know that I need to request them for that stay. Here's what it looks like when you're missing the welcome amenity points at a Hyatt Place.

About once or twice a year, I'll call Gold Passport, usually while watching TV.
I tell them that I'm missing some welcome amenity points for a couple of stays. Usually I end up having to read off the dates, one-by-one, and they go through and update the record while I'm on the phone. I generally politely ask how many points I'm getting just to make sure they are tracking the 50% bonus correctly. Then once I'm done, I go back through my account to verify that they posted correctly. It is tedious, but points are points.
My call today
The first agent I spoke to on the Diamond line didn't know what I was talking about — which is part of what makes me concerned this could get harder come March — but then the second representative was awesome. He actually went through every one of my stays in the past year looking for missing points without me feeding him the dates. I just sat there and watched, or imagined watching, my account balance grow sort of like I had just won the jackpot at a Vegas slot machine. Cha-ching.
Here's how the same stay looked after the missing points posted.

In the end, I picked up 7,500 missing points over about seven stays dating from a year ago.
Bottom Line
The Diamond welcome amenity was a really nice feature of the Hyatt Gold Passport program and I'm saddened that it was not included in World of Hyatt. Sure they didn't always post correctly, but it was easy enough to call and request retroactive credit. And you even got a 50% bonus for doing so. Talk about turning a negative into a positive.
We don't yet know how long you'll be able to request retroactive welcome amenity points for missing stays. But my recommendation is to look over your account soon and request any missing points. There's no real reason to wait and gamble on the Hyatt IT system continuing to support this legacy feature.
How many Diamond welcome points are you missing right now?