View from the Wing and I have had a fun back and forth the couple of days regarding Marriott's loyalty program. Gary argued that anyone who leaves Marriott for Hilton is nuts, I argued they aren't, and he had a rebuttal.
We could probably debate this back and forth for a long time, but I don't want to bore you guys. Instead in this post I wanted to focus on a related point. We can all agree that it's great that Marriott offers all Platinum members unlimited complimentary suite upgrades… or can we?
Marriott really has three tiers of Platinum
Marriott's new loyalty program was largely designed to appease SPG members. While on paper it looks like they did a good job with that, I don't think they really did. They missed what made SPG special — consistency and for the most part the ability to deliver on promises.
Marriott's new program has three tiers of Platinum:
Platinum requires 50 nights, and includes perks like unlimited complimentary suite upgrades (except at Ritz-Carltons)
Platinum Premier requires 75 nights, and includes perks like suite upgrades at all properties (including Ritz-Carltons), more bonus points, etc.
Platinum Premier Ambassador requires 100 nights plus $20,000 of spend, and includes perks like Your24 check-in and check-out, a dedicated Ambassador, etc.
The way the program is currently designed, hotels aren't given any guidance in terms of how they should prioritize upgrades. Should a 50 night Platinum member get a suite upgrade before a 100+ night Platinum member if they arrive at check-in first? Should hotels pre-block suites and prioritize by the Platinum tier? Different hotels take different approaches.
We know that next year Marriott will be rebranding their loyalty program, and it sure seems to me like they might actually be adding more differentiation between the Platinum tiers at that point.

What we've seen so far suggests that they'll actually be renaming the top three tiers. We may very well see Platinum, Platinum Premier, and Platinum Premier Ambassador, renamed Platinum, Titanium, and Ambassador.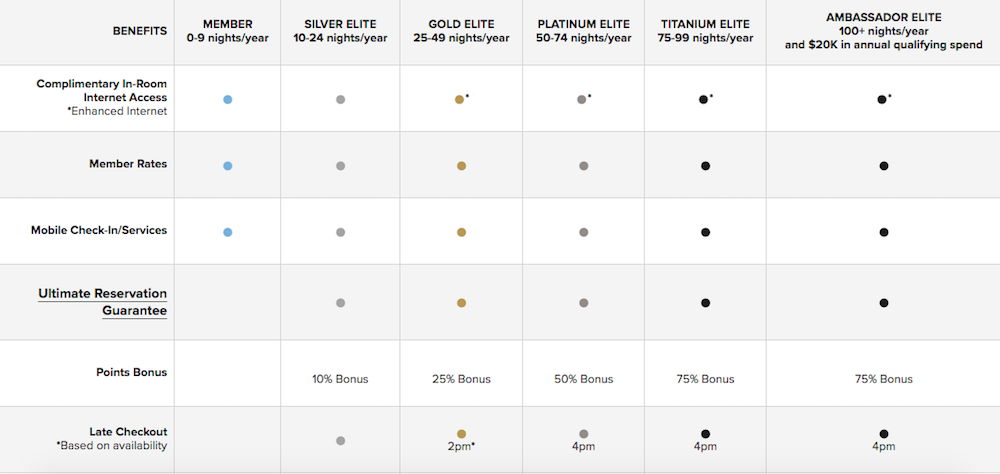 For example, I'm an Ambassador, and currently when I check in I'm typically thanked for being a Platinum member, so there's not all that much differentiation between the tiers. I have to believe that with renaming of elite tiers, we'll also see the way hotels perceive different levels to change, since the differences will be more obvious.
Marriott Platinum is already third tier status with the program, and if they're renamed, that's going to be even more obvious.
Is Marriott's suite upgrade benefit a genuine perk?
As I said above, Marriott wanted to make SPG members happy with this transition, and a sticking point for SPG Platinum members was unlimited suite upgrades subject to availability. There's an important distinction between how Marriott and Starwood previously offered suite upgrades as an elite benefit:
Starwood said that Platinum members were entitled to an upgrade up to a standard suite, subject to availability
Marriott said that Platinum members were entitled to an upgrade, and that upgrade could include a standard suite, at the hotel's discretion
They adopted Starwood's old verbiage, but how realistic is that really? Platinum still only requires 50 nights (Starwood's old requirement), having a co-branded SPG or Marriott card will get you 15 elite nights towards status starting in 2019 (meaning you really only need 35 nights), and now we're talking about the world's largest hotel group.
Being loyal to Starwood took effort. Being loyal to Marriott takes no effort. The current Marriott Platinum situation can't help but remind me of this Delta email from a few years ago, when they made it tougher to qualify for status: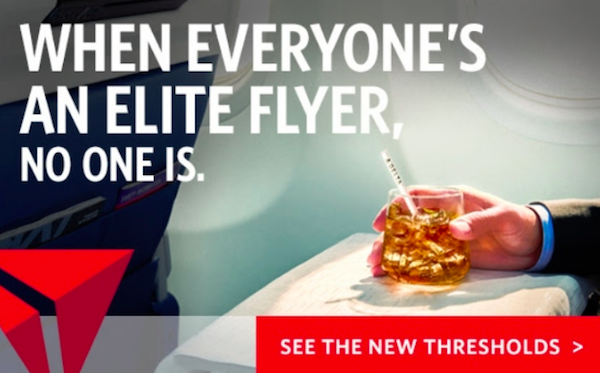 Delta Silver Medallion members are also entitled to unlimited upgrades. How often do they clear, though? Could your upgrade clear on Christmas Day to Tulsa? Possibly. Could it clear on a Monday morning from Atlanta to New York? I'd say the odds of Trump voluntarily giving up his Twitter account are higher.
Which brings me to the point of how much of a benefit unlimited suite upgrades really are. As an employee at a Marriott property commented on the blog a few weeks back:
With the combining of programs it had made virtually every person that travels a Platinum member. Gold is now a precious metal because there are not any more.
Of my hotel that's 300 rooms I have 170 Platinum member arriving tomorrow.
Let me share my own experience, for example. Since the two programs have been integrated, I've received "complimentary" suite upgrades at the Renaissance Minsk and Four Points by Sheraton Nairobi Airport. Then I've used suite night awards (which were otherwise expiring) at the JW Marriott Quito and Sheraton Melbourne.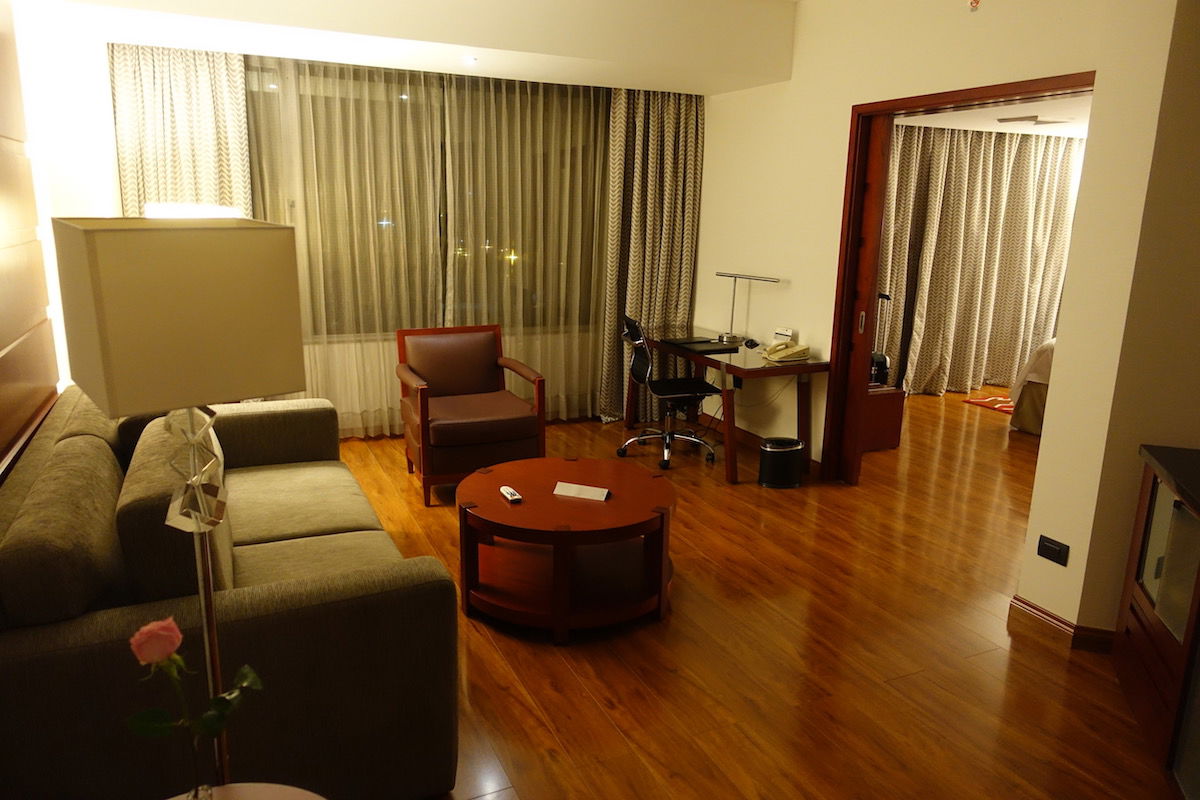 My suite at the JW Marriott Quito
That's it. For all my other stays I received either a standard room or an upgraded non-suite.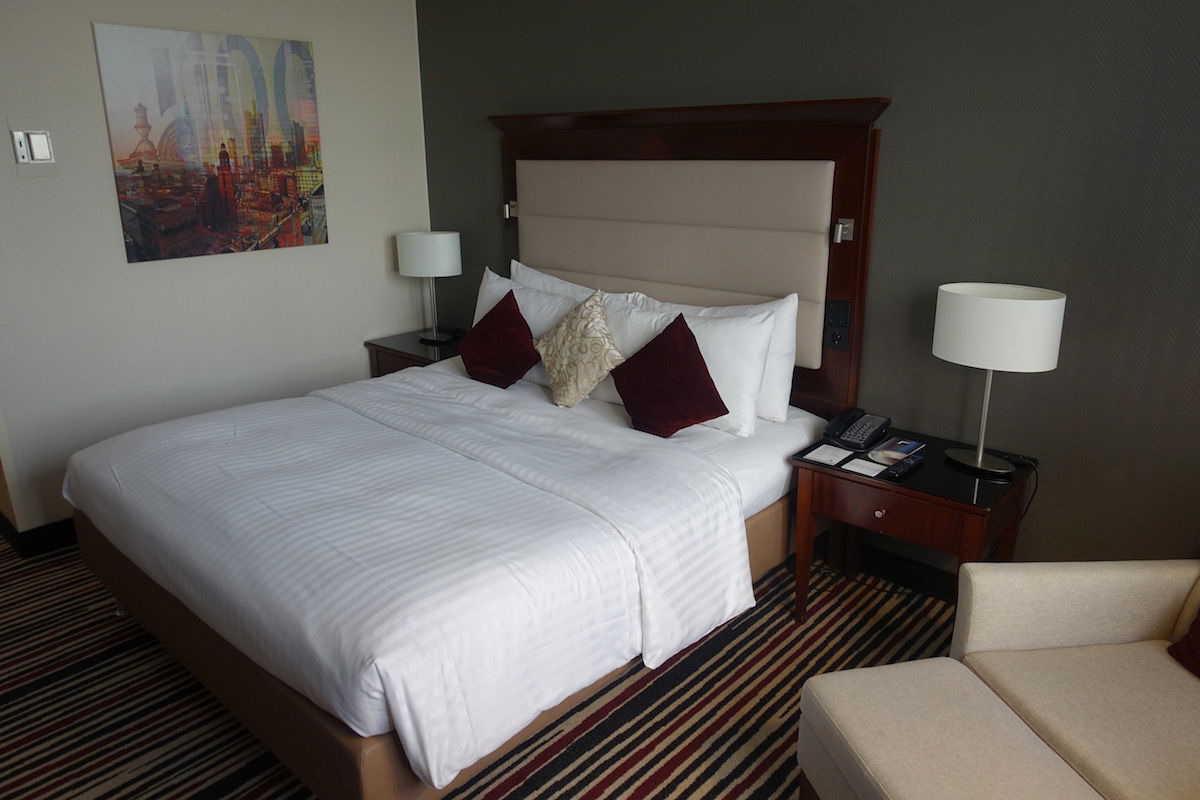 My standard room at the Marriott Frankfurt
Don't get me wrong, that's not a major complaint. But I also think that my experience in terms of upgrades isn't that different than it would be with Hilton, for example.
When is it appropriate to firmly ask for a suite upgrade?
This raises yet another question. Back in the day you'd sometimes need to "push" hotels at check-in regarding suite upgrades.
Some people would ask if there were suite upgrades were available, and when they were told no, they'd note "but it looks like you're still selling them online."
The thing is that back in the day Starwood didn't actually differentiate Platinum tiers. They had Platinum, 75 night Platinum, and 100 night Platinum, but hotels didn't really see the differentiation. Now the differences are clearer.
So what's even the correct way to play upgrades at check-in? It's perfectly normal for hotels to pre-block rooms for people, so as a Platinum member should you feel comfortable "pushing" for a suite upgrade when it's for sale, when it's likely the hotel may have just blocked a different (or higher tier) Platinum member into the suite?
Like I said, this won't be an issue at the Four Points by Sheraton Nairobi, in all likelihood, but for so many hotels that are constantly frequented by Platinum members, it's a different story.
I'm curious what you guys make of the whole Marriott Platinum suite upgrade situation!