A San Francisco-bound Lufthansa jet recently had to divert to Oakland due to a company policy, even though the weather was nice, and all other planes were having no issues landing in San Francisco. Were air traffic controller just being petty, is Lufthansa's policy unnecessary, or is this just the price you pay when you err on the side of extreme caution?
Lufthansa pilots can't do visual approaches at night
This incident happened on Monday, October 16, 2023, and involves Lufthansa flight LH458 from Munich (MUC) to San Francisco (SFO). The flight was operated by a six-year-old Airbus A350-900 with the registration code D-AIXC. VASAviation did a great job creating a video that has both a visualization of the flight path, plus the audio between the Lufthansa pilots and the air traffic controller.
This incident revolves around how Lufthansa reportedly has a company policy whereby pilots can't do visual approaches at night, but rather require instrument landing system (ILS) approaches. I wasn't aware of this restriction, and I'm not sure if it only applies on certain flights (like long hauls), or what. I assume the intent is that this is an extra operational safety layer.
Why does it matter that Lufthansa doesn't allow visual approaches? Well, air traffic controllers have to space planes out a bit more for instrument approaches rather than visual approaches, especially at airports like SFO, where parallel landings are performed.
When visual approaches are allowed, controllers can tell pilots to maintain visual separation from other aircraft, so they don't have to leave as much of a buffer as with an instrument landing (where it's entirely on the controllers to provide proper spacing). And that brings us to the issue here…
Here's what happens between the Lufthansa pilots and the approach controllers:
The controller clears the Lufthansa jet to make a visual approach, and the Lufthansa pilot advises "due to company procedures, we are unable visual approach at nighttime"
The controller then advises that "if that's the case, then it will be extended delays"
The Lufthansa pilot responds "if that's the case, that's the case," at which point the controller puts the Lufthansa jet into an extended holding pattern
After some time, the Lufthansa pilot advises "if we are not set up for base soon, we will have to declare fuel emergency and that would really **** up your sequence" (I can't tell if he says s*ck or f*ck)
At this point the controller asks "what is your divert field?" suggesting that rather than letting the Lufthansa jet declare a fuel emergency at SFO, the plane will just have to fly to its diversion point
The Lufthansa pilot says "it would be Oakland," to which the controller responds "you need vectors to Oakland?"
The Lufthansa pilot responds "no, but I just don't understand why everybody is taking… my company forbids visual separation at night, so what is the problem here?"
The controller responds "I can't have this conversation with you, you either divert to Oakland or you can continue to hold, it's up to you"
The Lufthansa pilot responds "okay, you promised me 10 minutes, that ran out four minutes ago, so how many more minutes?"
The controller responds "conversation is over," and then says "what are your intentions, you want to divert or you want to continue with the delay?"
When the controller advises that it will be an additional 10-15 minute delay, the Lufthansa pilot requests to divert to Oakland
Unfortunately this turned into quite the messy delay for Lufthansa:
The flight was initially supposed to leave Munich at 4:20PM, but only departed at 6:30PM
The flight was supposed to arrive in San Francisco at 7PM, but ended up landing in Oakland at 9:43PM, after a 12hr13min flight
Then at 11:30PM the plane departed Oakland for San Francisco, where it landed at 11:55PM
Who was in the wrong here?
Usually in these interactions between pilots and air traffic controllers, there's one party that's clearly acting out of line.
In this case, the Lufthansa pilots are doing nothing wrong. They're following company procedures, and there's no flexibility when it comes to that. It's a pretty black and white matter. I am curious how the pilots announced this diversion to passengers. "Ja, so unfortunately even though the weather is nice in San Francisco, we will be diverting to Oakland because of a specific company procedure that only we follow, when all other planes are landing just fine?"
The rest of this is totally beyond my area of expertise, but I'd be curious to know what any OMAAT readers who are pilots or air traffic controllers think. A few thoughts and questions:
Are there any other airlines that require instrument landings at night? And is this Lufthansa policy specific to long haul flights where fatigue could be more of an issue, or all flights?
If this is Lufthansa's company policy, you'd think that this wouldn't be the first time that this has come up at SFO, and that this is something that air traffic controllers would have dealt with before
To the credit of air traffic controllers, they may have very well had a consistent traffic flow, and allowing in an instrument approach could have messed up the spacing a bit, and could have caused problems for other planes
At the same time, it seems like the air traffic controllers aren't exactly trying to go above and beyond to accommodate the Lufthansa jet, and even seem to have quite an attitude with the Lufthansa pilots, and almost get joy out of their diversion; at least that's the tone that I sense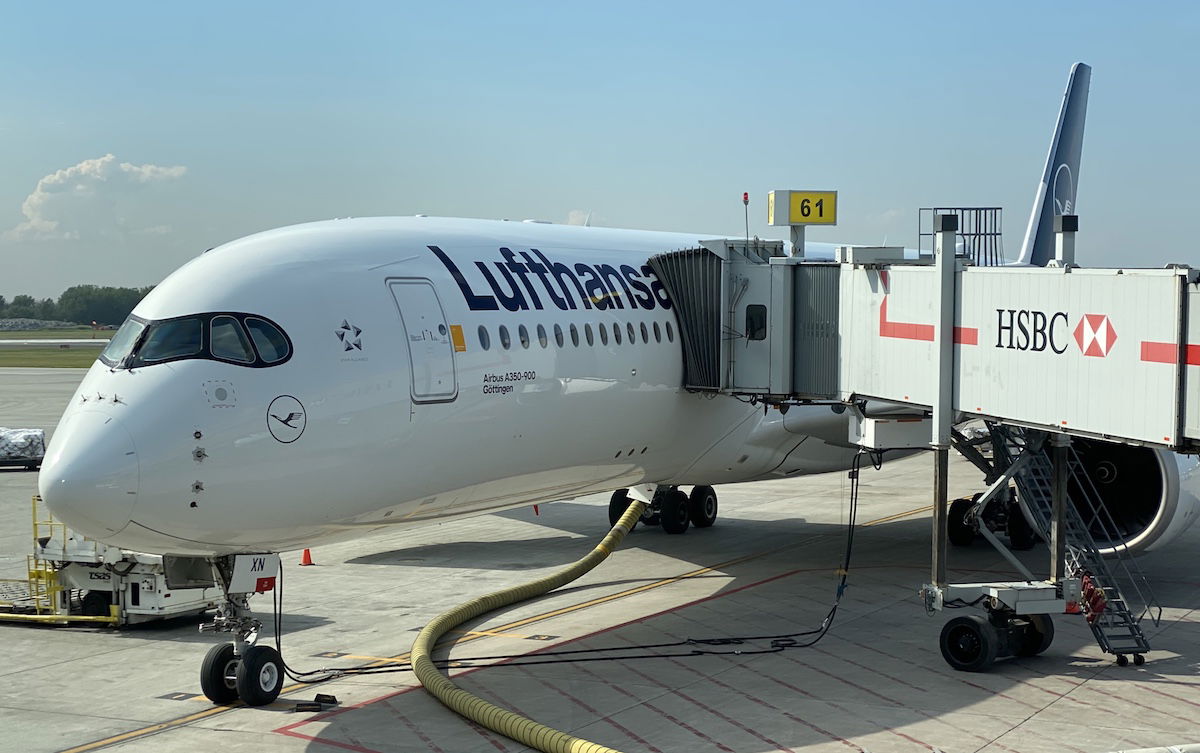 Bottom line
A San Francisco-bound Lufthansa Airbus A350 had to divert to Oakland, due to a company policy whereby Lufthansa pilots apparently can't make visual approaches at night. Air traffic controllers were unwilling or unable to help the Lufthansa pilots, and that caused a bit of a spat between the two parties.
This is an interesting situation, and it seemed like the circumstances were the perfect storm for this to happen, given that SFO often has parallel approaches and is consistently busy, so there's not much room for extra spacing.
What do you make of this Lufthansa situation?