As much as I love Lufthansa first class, I'll be the first to admit that the rest of their cabins aren't up to the same caliber. Lufthansa's old business class was especially bad, while their new business class is still sub-par compared to the other new products out there.
In September Lufthansa finished installing their "new" business class throughout their longhaul fleet, which consists of fully flat seats. These seats don't all feature direct aisle access, and are quite a bit behind the curve, in my opinion.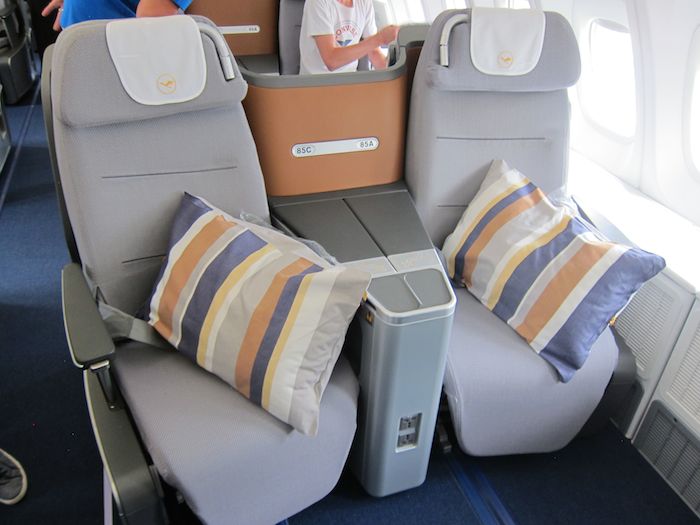 Lufthansa's business class
They started installing these seats as other airlines already had reverse herringbone seats in business class, which are considerably better.
While Austrian and Swiss are also part of the "Lufthansa family," their seats are different than what Lufthansa offers.
Austrian and Swiss both have a staggered product. Both airlines have the same "bones" in their seats, though the finishes are different.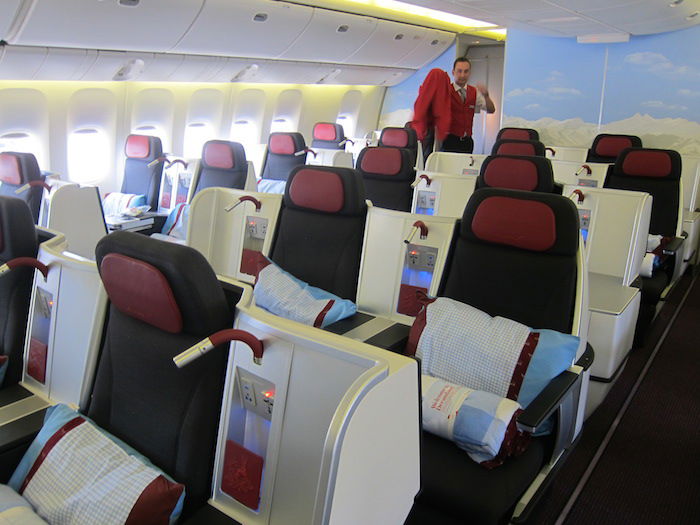 Austrian's business class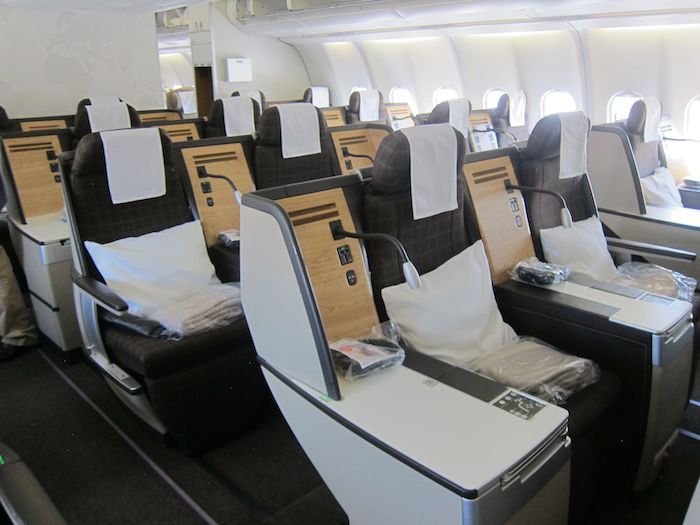 Swiss' business class
Meanwhile Swiss will be introducing a new business class product on their 777-300ERs, which they'll shortly be commencing passenger service on. It actually seems to be quite similar to their current product, with some added privacy.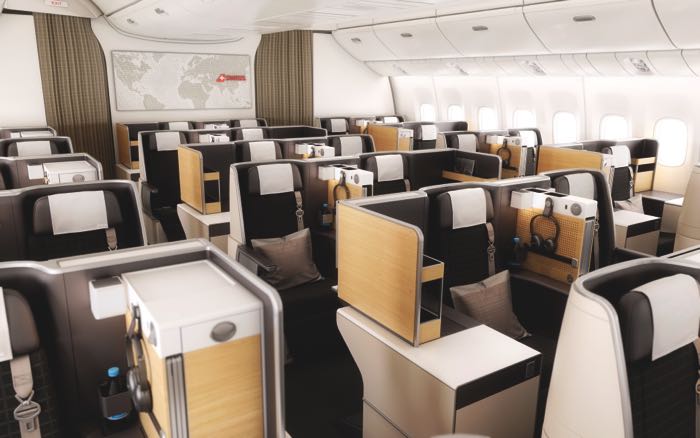 Swiss' new 777 business class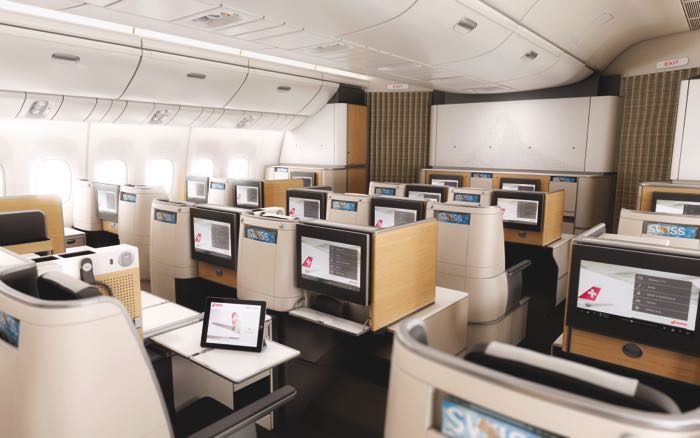 Swiss' new 777 business class
While it's a ways off, apparently Austrian, Lufthansa, and Swiss will be introducing a new business class product in 2020. The product will be the same between all three airlines, and will debut when Lufthansa takes delivery of their first 777-9X.
Via AusBT:
Lufthansa will introduce an all-new business class seat with the launch of its Boeing 777-9 in 2020, with the same seat also being rolled out on the Swiss and Austrian Airlines fleets.

The move towards a unified business class design across all three sibling airlines is intended to both lower costs and provide a more consistent passenger experience, especially on codeshare flights.

"We're starting to design it now" Lufthansa Chairman and CEO Carsten Spohr (below) told Australian Business Traveller at this week's meeting of Star Alliance airlines in Chicago.

"Technically it will be the same seat – but when it comes to seat covers and the design of the cabin, I see an upside in being different and maintaining diversity on our aircraft, because we are not one brand."
Bottom line
It seems sort of smart for Austrian, Lufthansa, and Swiss to all have the same business class seat long term. They can still have their unique "finishes" and differing soft products, but they'll be able to invest more in having the best product possible, and can hopefully also get a better deal on the production costs. Here's to hoping it's an actually decent product, though, given that none of the three airlines offer among my favorite hard products as of now.
Too bad it's another five years before we'll even begin to see this new product…