In November 2020 we learned that Lufthansa Group airlines would introduce buy on board catering in short haul economy. Today Lufthansa has provided some more details about this service, so I wanted to update this post to reflect that.
Buy on board coming to Lufthansa Group airlines
This year (in 2021), Lufthansa, SWISS, and Austrian will eliminate free food and drinks in short and medium haul economy, instead replacing this with a buy on board menu. This won't apply in business class, and won't apply in long haul economy.
The airline group will be taking a phased approach towards this being introduced, starting in the spring of 2021. Austrian will eliminate free food & drinks first, followed by SWISS and Lufthansa.
Lufthansa partnering with dean&david, Dallmayr
Lufthansa will be partnering with dean&david for its buy on board menu. The company is based in Munich, and Lufthansa states that it "represents freshness, quality, and a sense of responsibility, for healthy food, high-quality ingredients, and sustainable nutrition as well as environmentally friendly packaging."
The menu will include items like a salmon avocado bowl, falafel tahini salad, crunchy chicken bowl, sweet chili chicken sandwich, and bircher muesli. On top of that, Lufthansa will be partnering with Munich-based Dallmayr for hot beverages, confectionary, and patisserie specialties.
Menu items will cost 2-12 EUR, and will be available on flights of at least 60 minutes. It's said that this will be introduced during the summer 2021 timetable, which could be anytime starting in late March.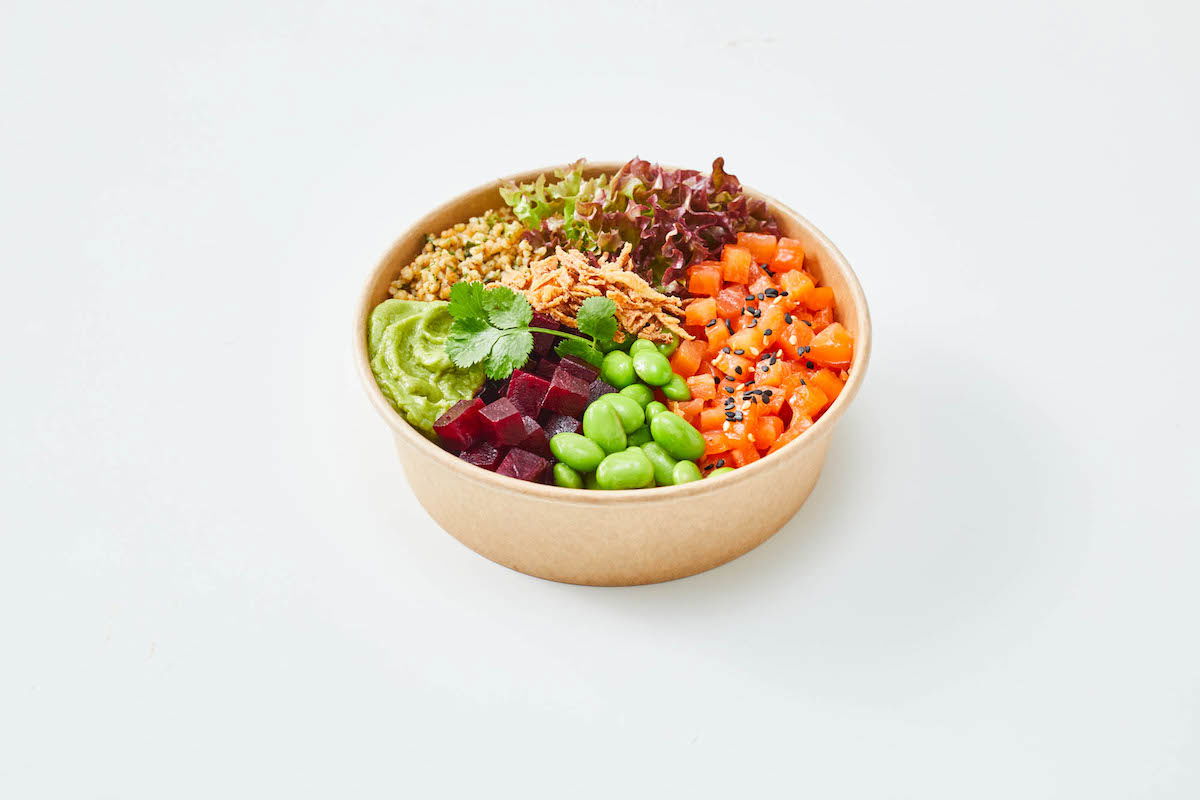 Lufthansa buy on board salmon avocado bowl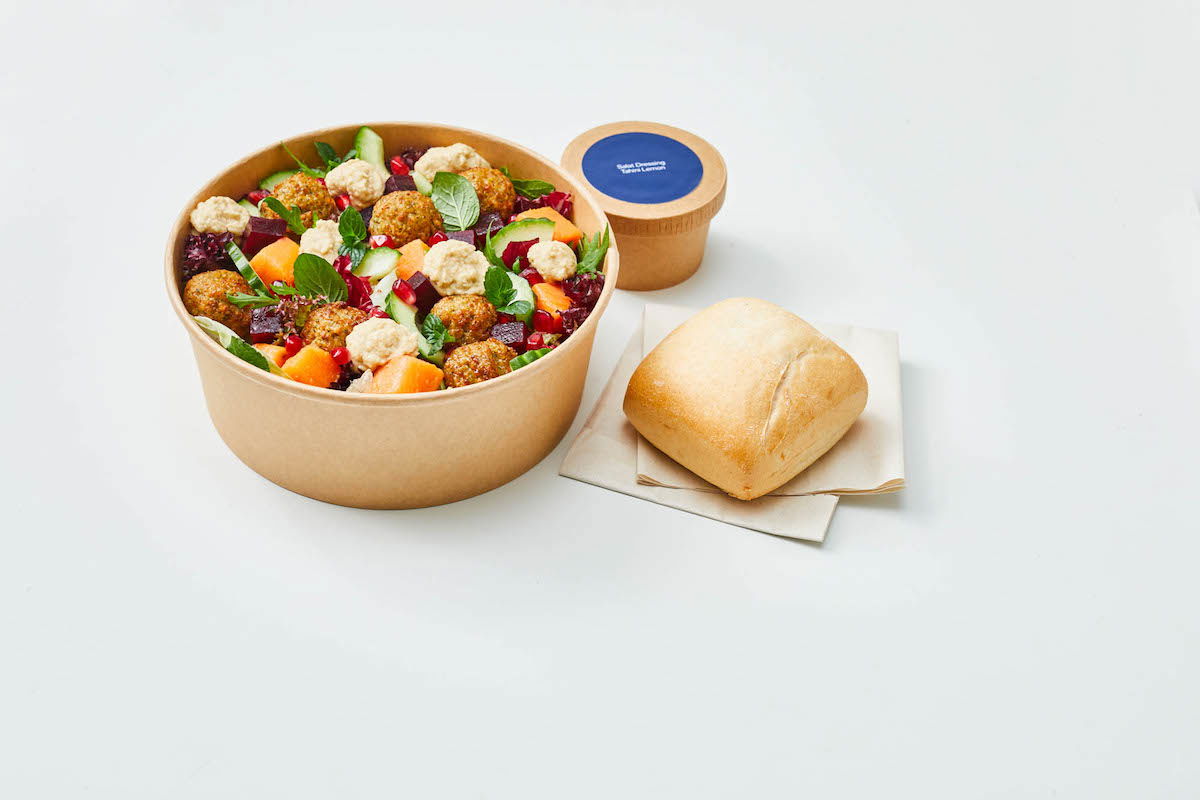 Lufthansa buy on board falafel tahini salad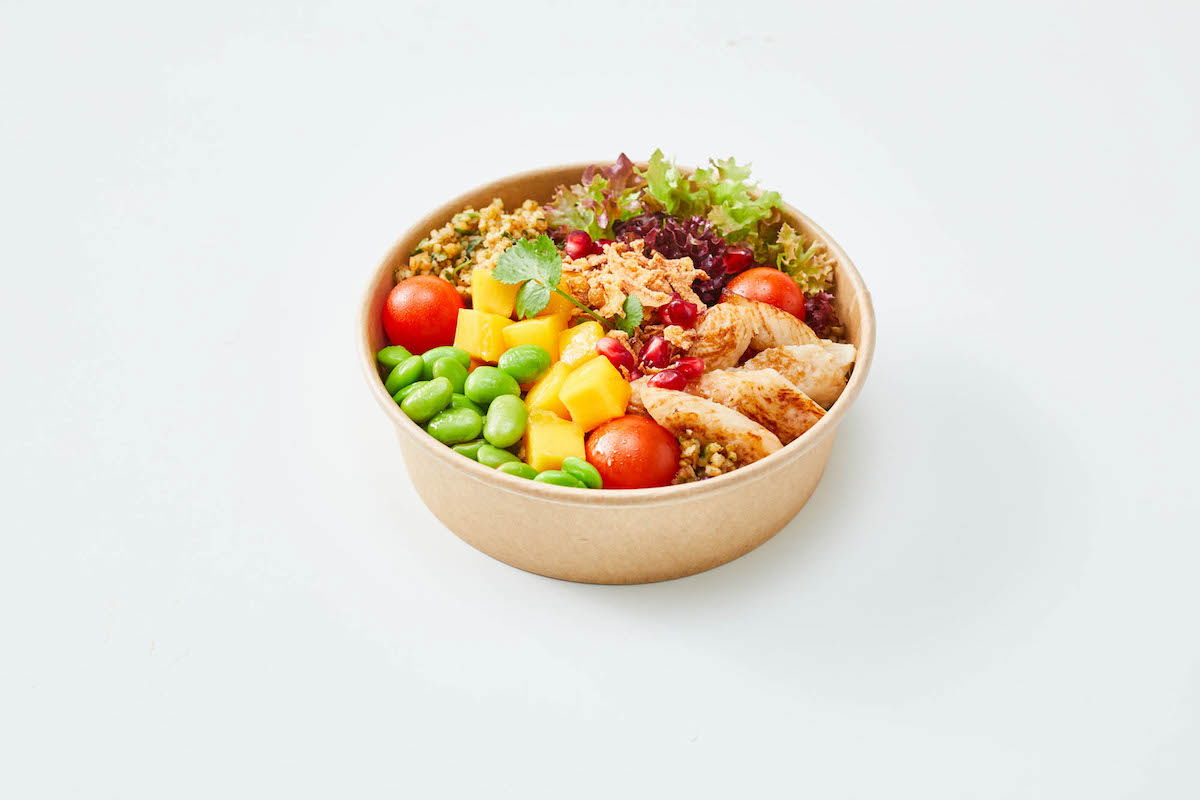 Lufthansa buy on board crunchy chicken bowl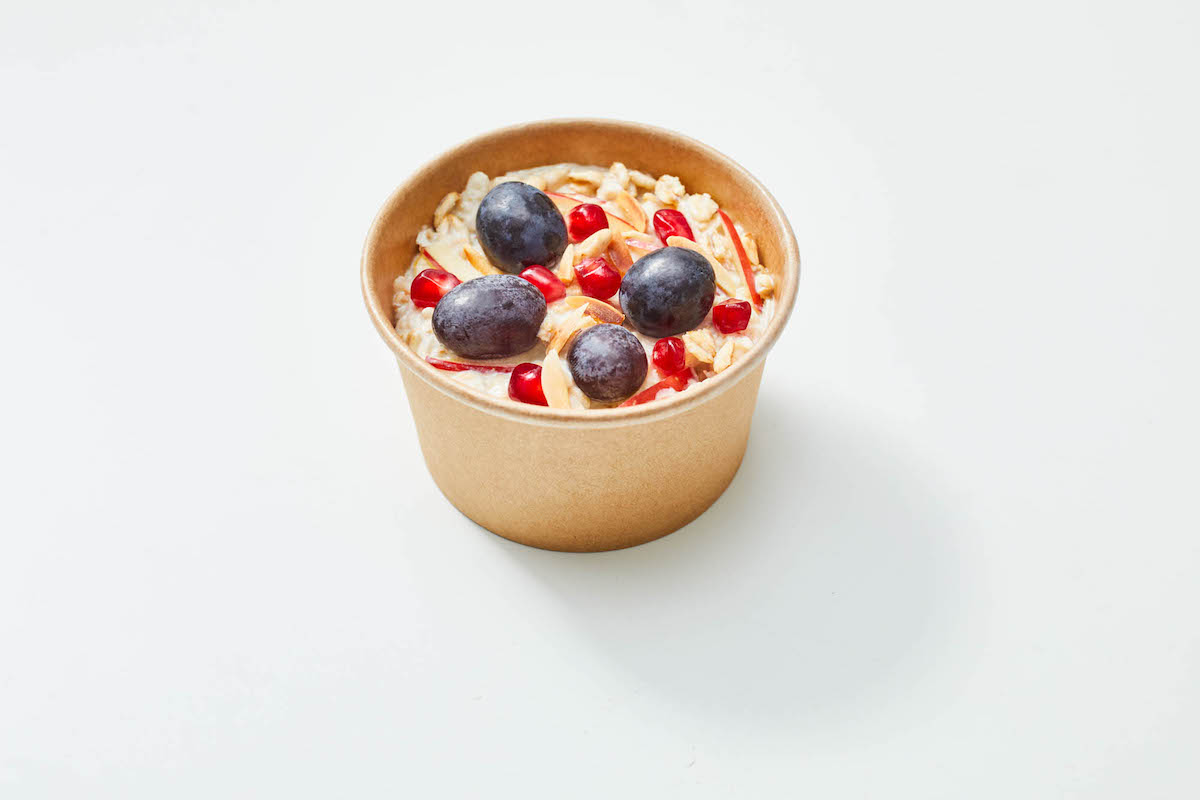 Lufthansa buy on board bircher muesli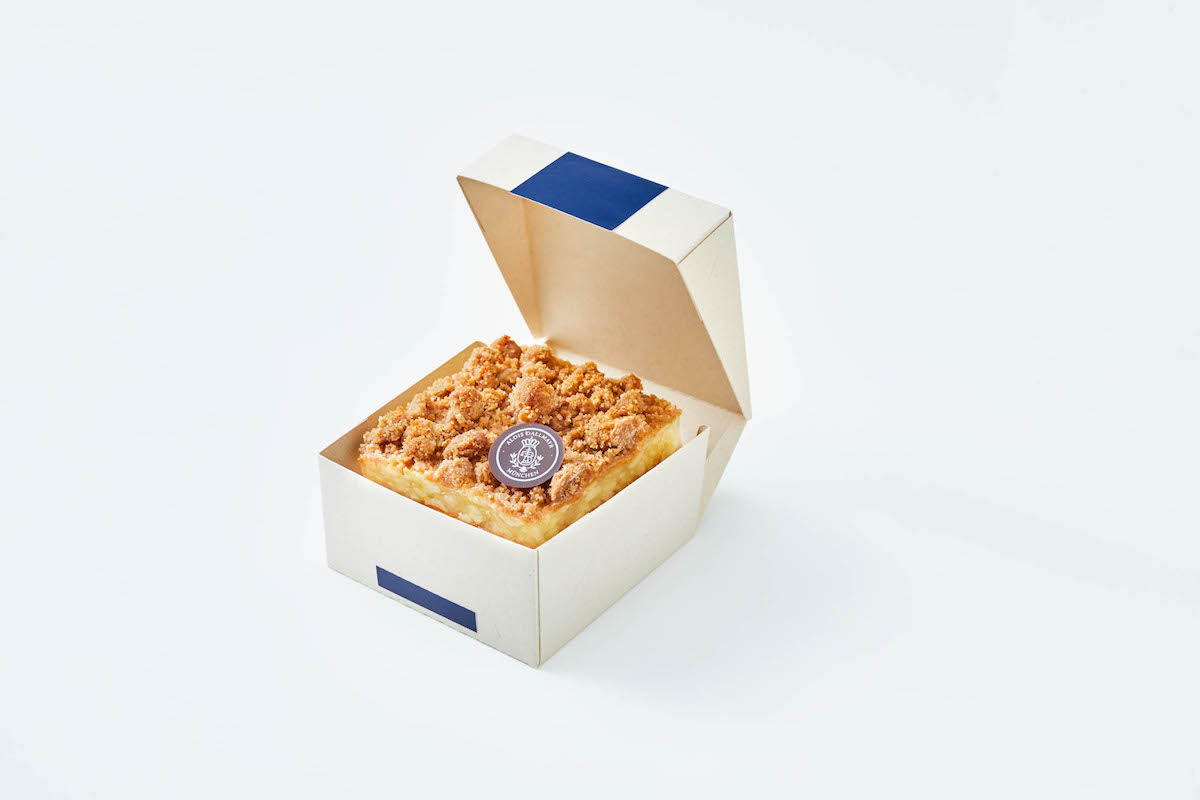 Lufthansa buy on board cake
Will any food & drinks be free anymore?
On Lufthansa and SWISS there will still be a complimentary water bottle for passengers, while on Austrian everything will have to be purchased.
While minor, I'm also curious to see if SWISS stops offering each passenger a free chocolate, which has been a tradition on the airline for years.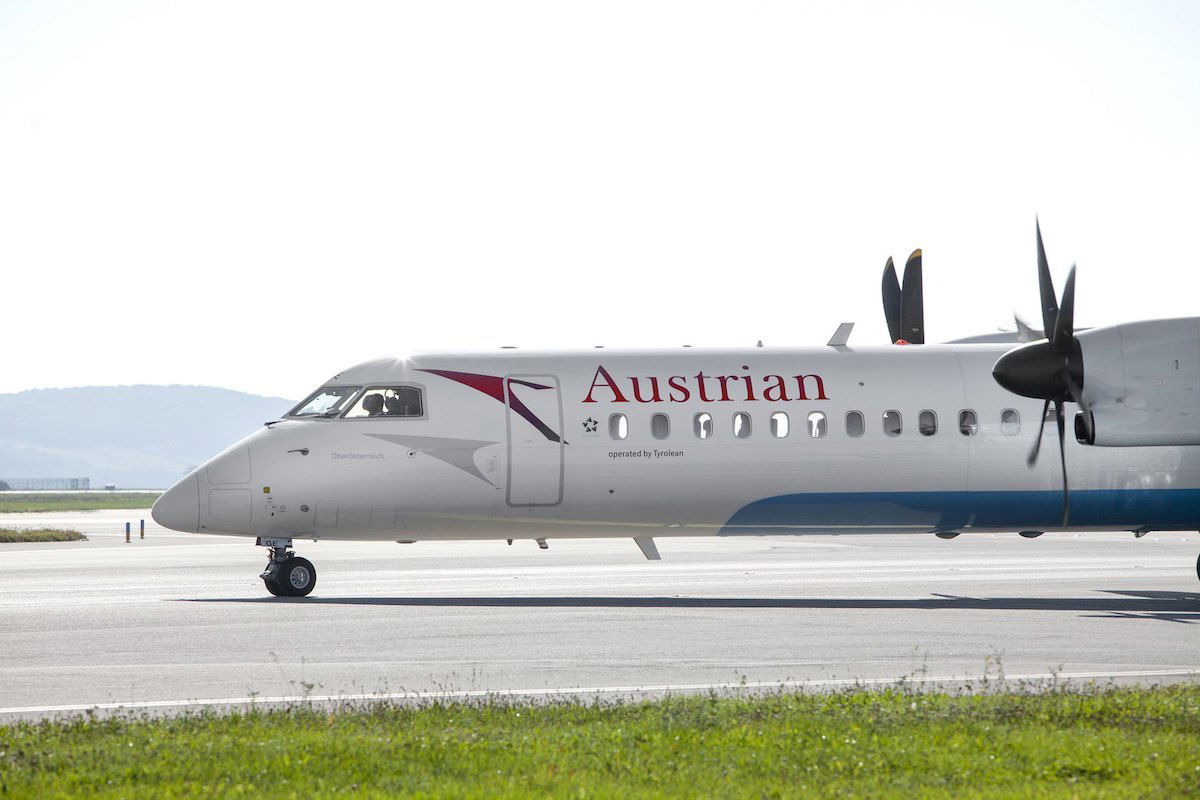 Austrian will be the first of the three airlines to introduce buy on board
This has probably been in the works for years
It's pretty clear the airline group was already headed in this direction, and this would have happened eventually regardless: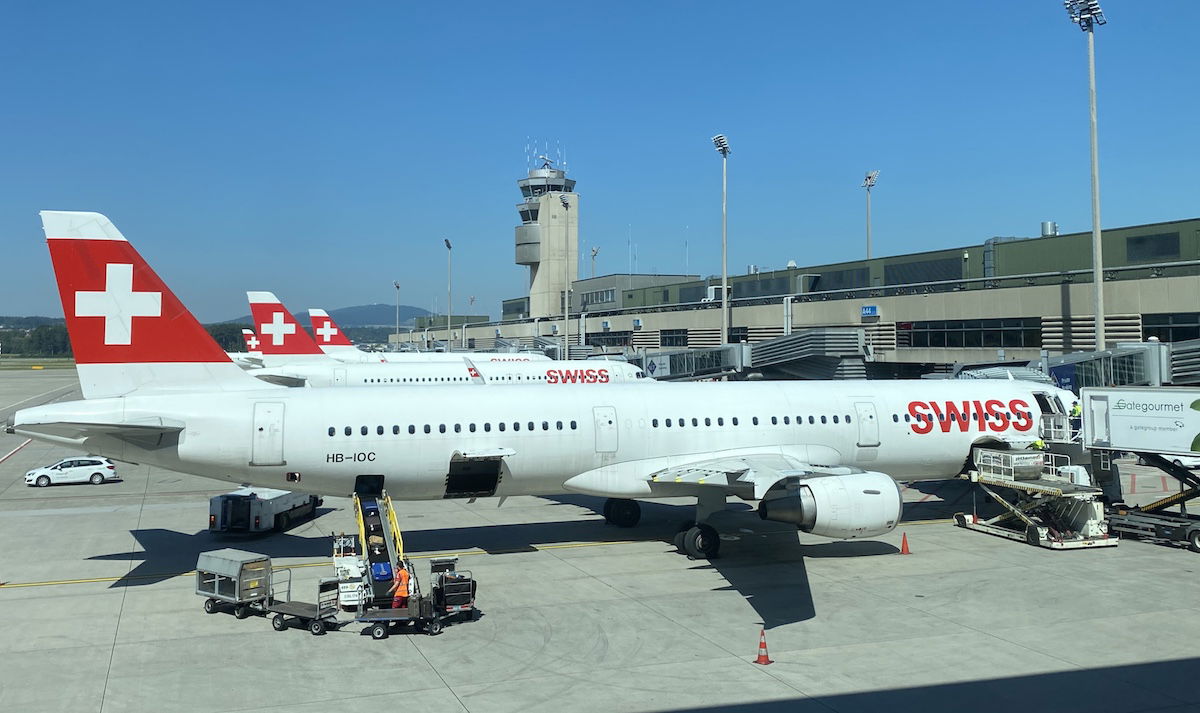 SWISS had already conducted a buy on board trial
Doesn't this increase contact points?
I can't help but feel like the timing of this seems a bit backwards in terms of coronavirus. Obviously airlines are in a bad financial situation and are looking to cut costs and increase revenue.
But isn't travel right now also about minimizing contact? If so, isn't having flight attendants spending more time in the aisle processing payments increasing touch points and interaction?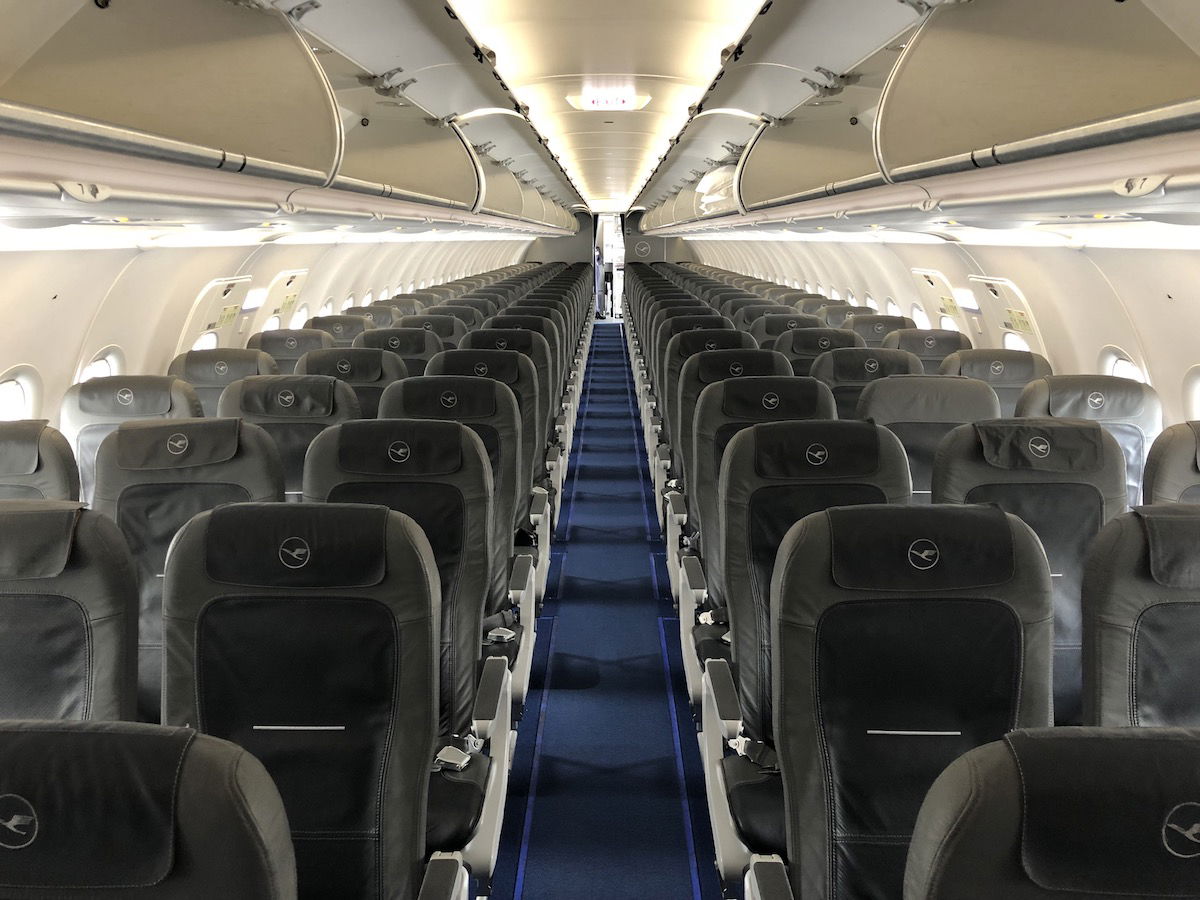 Processing purchases increases passenger contact
Lufthansa cutting free food & drinks due to "customer feedback"
I love how a Lufthansa Group executive describes this change:
"Our current snack offer in Economy Class does not always meet the expectations of our guests. The new offer was developed on the basis of feedback from our customers. With the high-quality offer available for purchase, our passengers will be able to decide what they want to eat and drink on their journey."
Look, I get that most companies aren't going to be particularly honest in press releases when they make negative changes. That's also why I think there's no point in quoting executives with announcements like this, because the only honest thing to say is "meh, well we're losing a ton of money and we think we can get away with this, so tough luck."
But instead Lufthansa quotes an executive who claims:
Lufthansa is eliminating free food & drinks because the free selection hasn't met the expectation of guests
The introduction of buy on board is due to customer feedback
Right. I'd like to talk to the person who said "the Diet Coke is fine, I just don't like how it's free."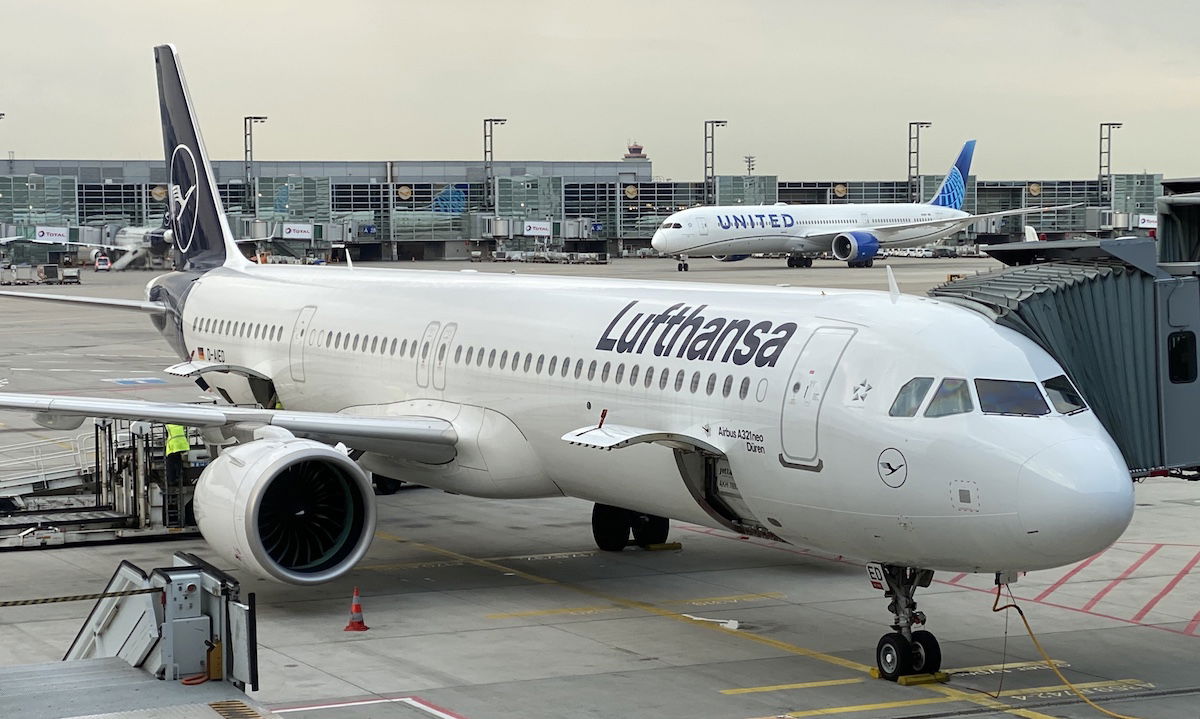 Customers have apparently been asking for less
Bottom line
In the coming months, Lufthansa, SWISS, and Austrian, will be eliminating free food & drinks in economy on short and medium haul flights. Lufthansa and SWISS will still offer free water, while Austrian won't offer anything for free.
Unfortunately I can't say I'm surprised by this change, as this is something that was under consideration even pre-pandemic. There really is no difference nowadays in Europe between "full" service airlines and ultra low cost carriers.
Are you surprised to see the Lufthansa Group switch to a buy on board model in economy?