Europe is a highly competitive market for aviation, both for short-haul and longhaul flying. In short-haul markets you have ultra low cost carriers like EasyJet and Ryanair, while in longhaul markets you have Norwegian and WOW Air for travel west, and the Gulf carriers and an increasing number of Chinese carriers for travel east.
As a result, the traditional European mega-airlines have been adapting their business model, though they can't seem to fully decide whether they just want to compete head on with the ultra low cost carriers, or offer a differentiated experience. The problem is that they'll never be able to compete directly with these airlines, since they can't achieve a cost structure that's as low.
However, that doesn't stop them from trying. This is perhaps most evident at British Airways, as they densify their planes (both short-haul and longhaul), and have introduced buy on board catering in economy on short-haul flights.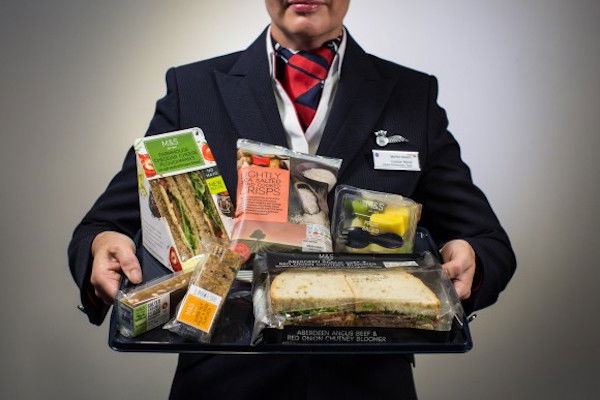 Swiss is generally considered to be one of Europe's most premium airlines, and they'll soon be introducing buy on board catering on short-haul flights… but not in the same way as British Airways.
Swiss will be adjusting economy service on all flights out of Geneva (with the exception of flights to New York and Zurich). Here's what this trial will initially look like:
Economy passengers will only receive complimentary water, a snack, and a chocolate (previously all beverages, including alcoholic beverages, were complimentary)
Those on "Eco Light" fares won't be receiving the complimentary snack, but rather will only receive water and a chocolate
In addition to the complimentary offerings, all other drinks as well as a range of snacks will be available for sale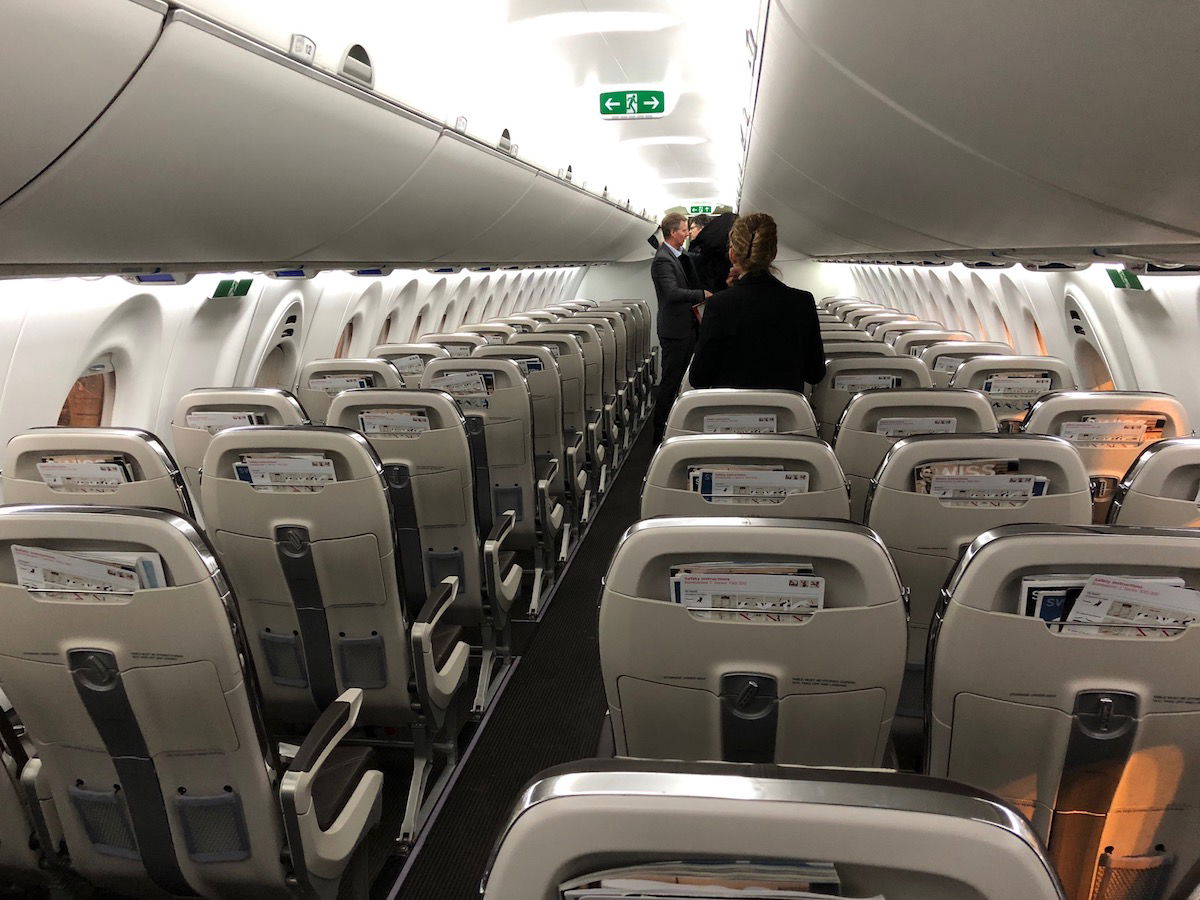 On the plus side, at least Swiss isn't eliminating free water and basic snacks in economy, as so many other airlines have done. Instead they're taking a hybrid approach here, and offering the basics, while allowing passengers to purchase other drinks and more substantial snacks.
The thing that I find especially strange is that they're further differentiating Eco Light fares. Many of these intra-Europe flights are so short, it seems like a pain for the crew to have to figure out who is entitled to free snacks and who isn't. Furthermore, processing purchases takes time, so that will slow down the service flow as well. Then again, I guess since they'll just be pouring water for free, there are significant time savings there.
This is also the first time I can remember where a traditional airline is offering different onboard services to those passengers booked on the cheapest economy fares. Even in the case of basic economy in the US, the only difference is the ground experience. You're restricted in terms of your carry-ons, but it's up to the gate agent to enforce that — once you're on the plane you're no different than anyone else.
I'll be curious to see how this trial works out for Swiss. Since they're part of the Lufthansa Group, you can bet something like this will expand to Austrian and Lufthansa if "successful."
What do you make of Swiss' hybrid buy on board model, and of them offering reduced onboard services to those on the cheapest fares?
(Tip of the hat to YHBU and FrankfurtFlyer)