Lufthansa is introducing an interesting initiative, intended to reduce food waste.
Lufthansa will sell food at end of flight for a discount
In 2021, Lufthansa eliminated free food in short haul economy, instead switching to a buy on board menu, known as Onboard Delights. This includes fresh meals, packaged snacks, and drinks.
As you'd expect, the fresh meals, such as salads, bowls, and sandwiches, don't have long shelf lives. They're prepared fresh daily without colorants or preservatives, so Lufthansa allegedly tosses them if they're not sold on a particular flight.
Lufthansa will now be introducing the "Onboard Delights Last Minute" initiative. Shortly before landing on all flights to Frankfurt (FRA) and Munich (MUC), Lufthansa will sell all fresh items at the cost of €3.50, representing a significant discount over the standard pricing. The intent is then that passengers can take these meals with them to enjoy at their destination.
This seems like a great initiative. If food will otherwise go to waste, it's much better for someone to be able to enjoy it at a later point at a reduced cost.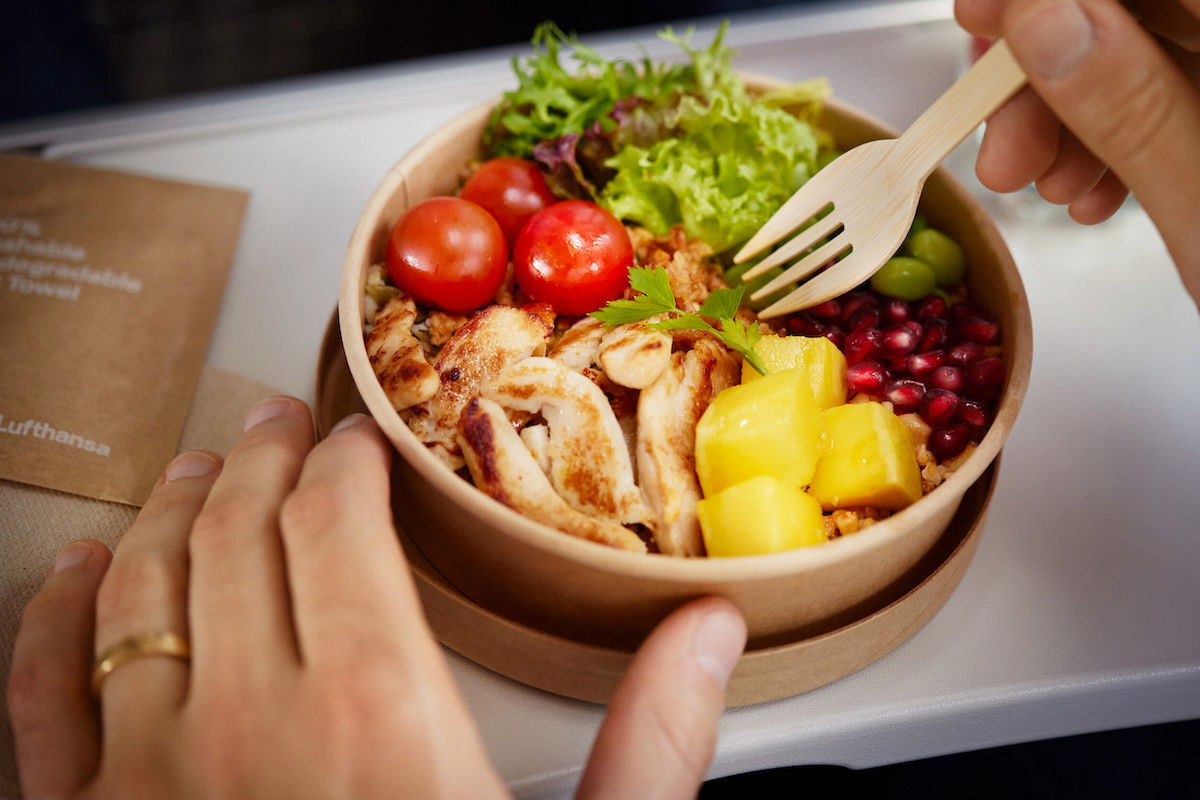 Will this cannibalize Lufthansa's buy on board sales?
What makes this initiative particularly interesting is that this will consistently be offered on all short haul flights to Frankfurt and Munich. As people start to understand this system, will this cannibalize Lufthansa's standard buy on board sales?
These meals can sometimes cost up to €10.90, so who wouldn't want to buy them for two-thirds off instead? If you're happy just waiting until the end of the flight, presumably there's nothing preventing you from buying one of these snacks and then just consuming it on the descent. I think the only potential risk is that the items could sell out.
Interestingly Lufthansa Group carrier SWISS has had a similar program for quite some time, selling leftover food at a discount. The program is known as "SWISS Saveurs To Go." There are two things that make this different, and make it harder for people to game:
The discounted meals are only sold on the last flight of the day
Customers can purchase a mystery bag containing one or two fresh food items at a reduced cost, but they don't know what's in the bag
I think that system is less likely to cannibalize demand, since you're probably not going to end up getting your first choice. Meanwhile with Lufthansa, it all sounds a bit too straightforward.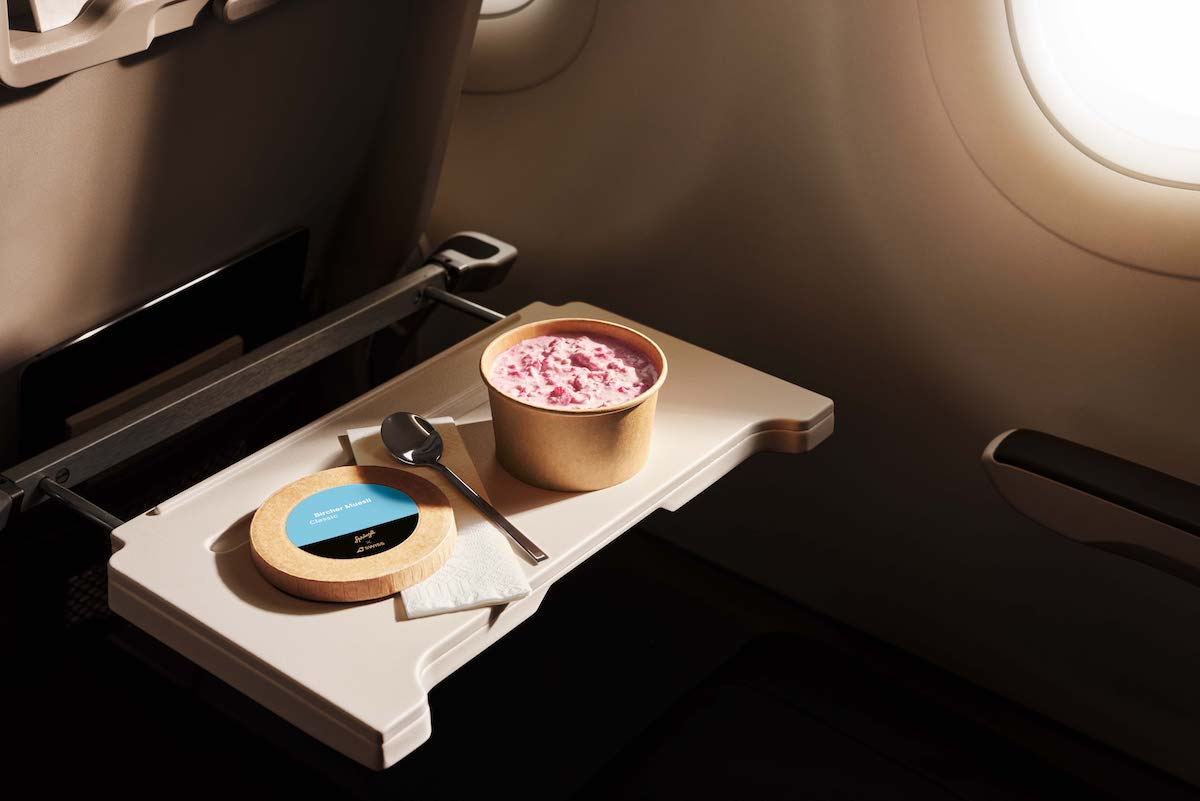 Bottom line
Lufthansa will start selling leftover meals shortly before landing on short haul flights for just €3.50. This is a great initiative that will hopefully reduce waste, making sure that food that would otherwise be thrown out is consumed by people.
My only concern (if you want to call it that) is that the system sounds surprisingly straightforward, in the sense that this will be available on all flights bound for Frankfurt and Munich. If you know you can buy something at a discount later in the flight, would you be less likely to buy it earlier in the flight? Is this sustainability initiative sustainable? 😉
What do you make of Lufthansa's new initiative to reduce waste?