With Oktoberfest kicking off shortly in Germany, Lufthansa is bringing some of the fun to the skies…
Lufthansa's special flights with Oktoberfest crews
As has been tradition for the past 16 years, Lufthansa will have special flights with crews wearing traditional Oktoberfest clothing (including dirndls for women and lederhosen for men). Specifically:
On September 15 (today), these crews are operating flights from Munich (MUC) to Rio de Janeiro (GIG) and San Diego (SAN)
On September 26, these crews are operating flights from Munich (MUC) to Boston (BOS) and New York (JFK)
In addition to that, these crews will work select routes from Munich within Europe, though the schedule for those special flights isn't published
For the first time in five years, the crews will be sporting new attire, which is sustainably produced by Munich-based costume specialist Angermaier. With these costumes, the dirndls have silver woven flowers with a color-coordinated apron and metal clasp on the apron band, while the lederhosen have a classically cut waistcoat.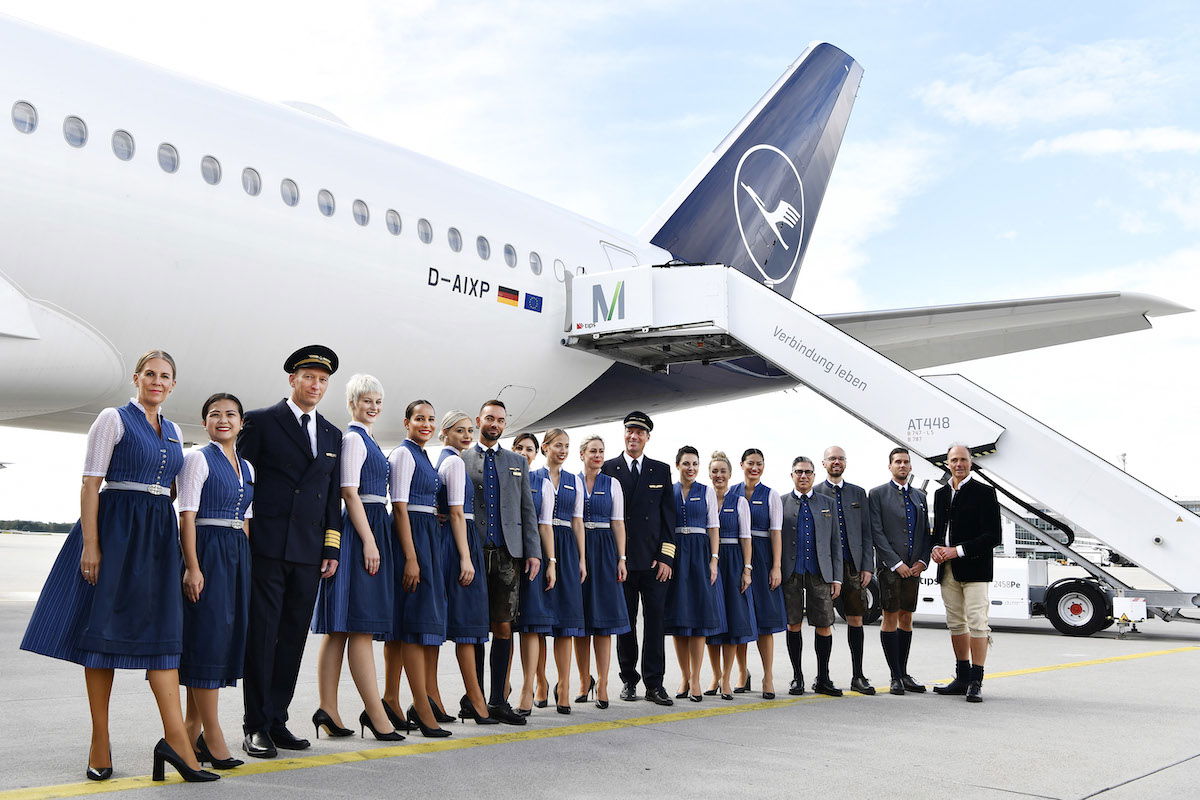 Lufthansa Oktoberfest goodies in lounges and onboard
You don't have to take one of these special flights to get into the Oktoberfest spirit. Through October 3, 2022, Lufthansa will be serving Bavarian specialities in first and business class on flights from Munich. Guests will also receive roasted almonds, Oktoberfest chocolates, and gingerbread hearts.
Meanwhile in the Lufthansa Senator and Lufthansa Business Lounge Munich Airport Terminal 2 satellite, the airline will be serving Leberkäs' (meat loaf), pretzels, and Weißwürste. The Lufthansa First Class Lounge Munich will also be festively decorated, and will have a special menu, including a festive soup, roasted duck, and homemade apple strudel with vanilla sauce, roasted almonds, and rum sultanas.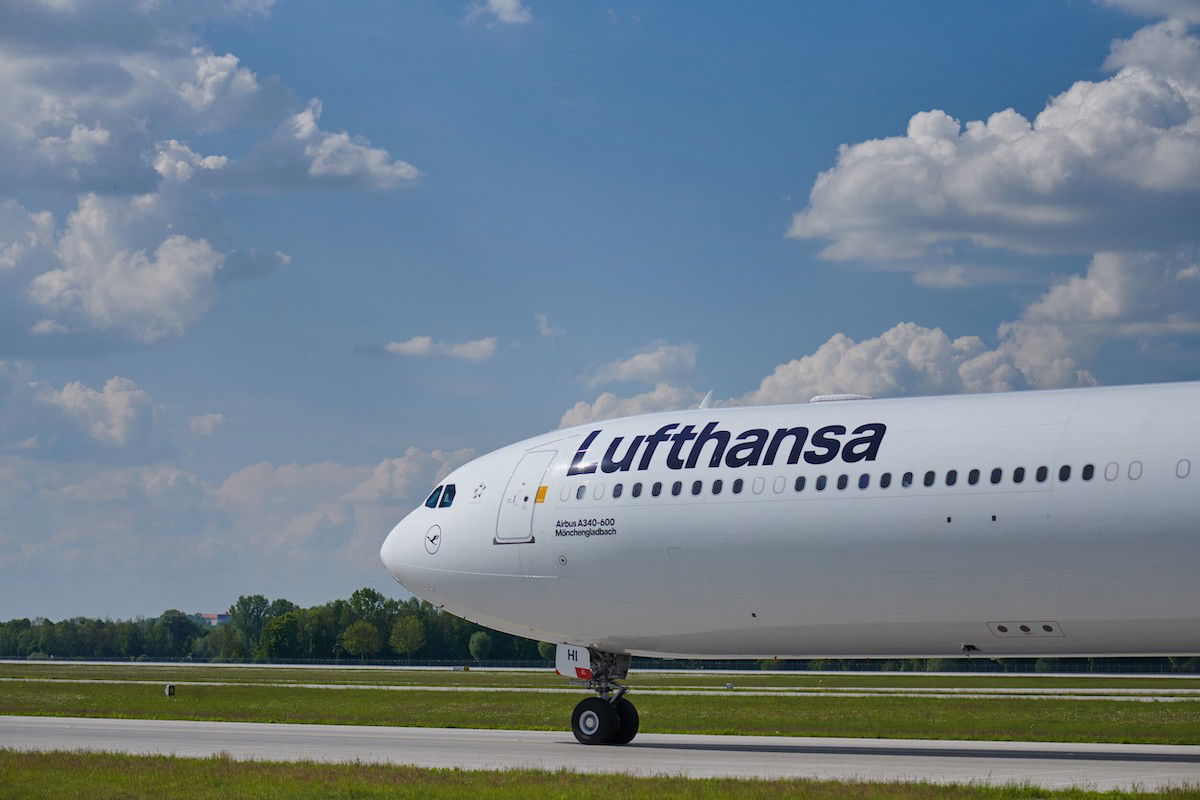 Bottom line
With Oktoberfest kicking off in Munich, Lufthansa is celebrating as usual. This includes special flights operated by crews wearing traditional uniforms, and Oktoberfest themed meals in first and business class, as well as in lounges at Munich Airport.
If any OMAAT readers take a Lufthansa flight through Munich in the coming weeks, please report back!