In 2017 British Airways started charging for all food and drinks in short haul economy. British Airways became the first major, "full service" European airline to have such a policy, and it's something that other airlines have adopted since.
During the pandemic British Airways temporarily introduced free bottled water and a small snack in short haul economy, in order to minimize contact between passengers and crew. Well, the airline is now permanently adjusting its short haul economy service.
British Airways will offer free water & snack in economy
Going forward, customers traveling in British Airways Euro Traveller (short haul economy) will receive complimentary refreshments, consisting of a bottle of water and a snack, such as a breakfast bar or crisps.
While the airline has been doing this for the past several months after eliminating the buy on board service in economy due to coronavirus, this change is now "permanent." I put that in quotes because nothing in the airline industry is actually forever. However, the point is that this isn't just a temporary pandemic policy.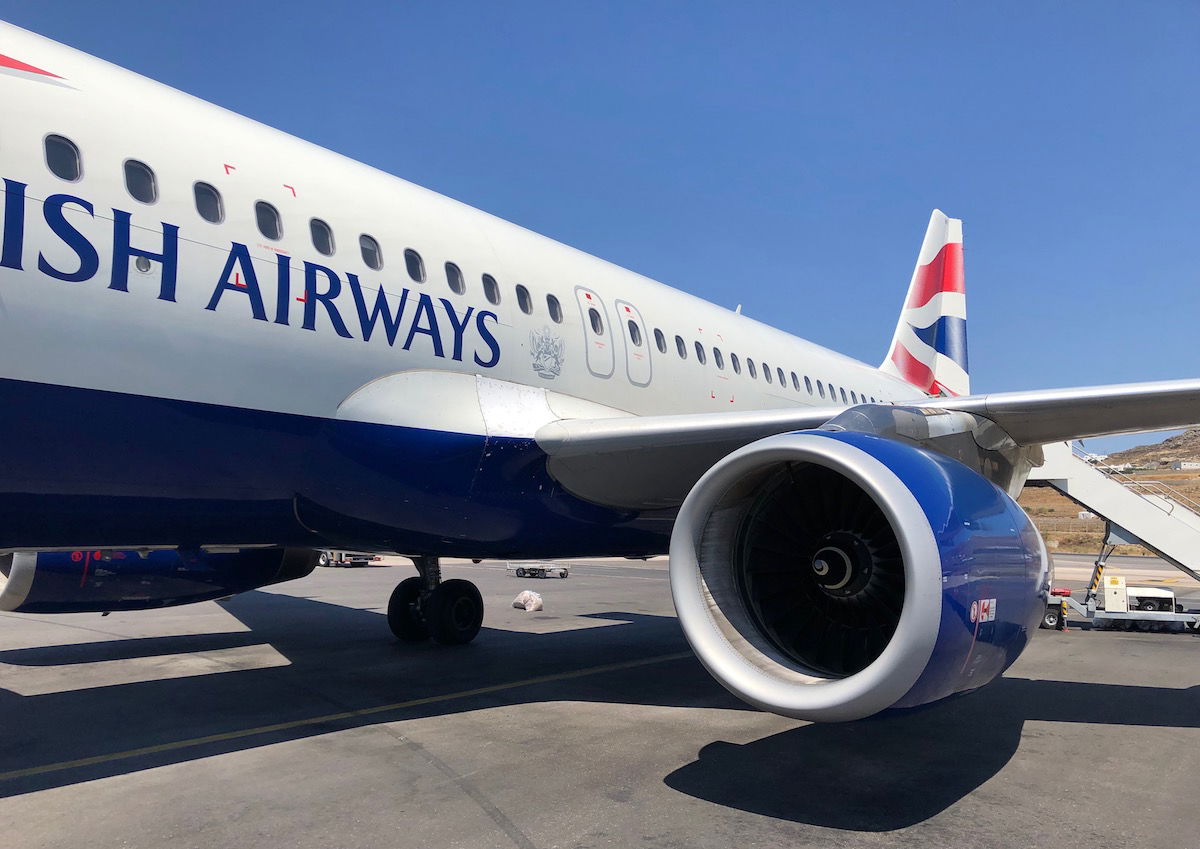 British Airways is restoring free snacks & water in economy
British Airways introduces new Speedbird Cafe menu
In addition to a complimentary bottle of water and snack, Euro Traveller passengers will continue to be able to purchase food and drinks… but only in advance.
With British Airways' new Speedbird Cafe concept, customers can order a variety of food and drinks at least 12 hours before departure. Orders will need to be placed through highlifeshop.com, which is British Airways inflight retail website.
British Airways has dropped its partnership with M&S, and will now partner with Michelin-starred chef Tom Kerridge for the new menu.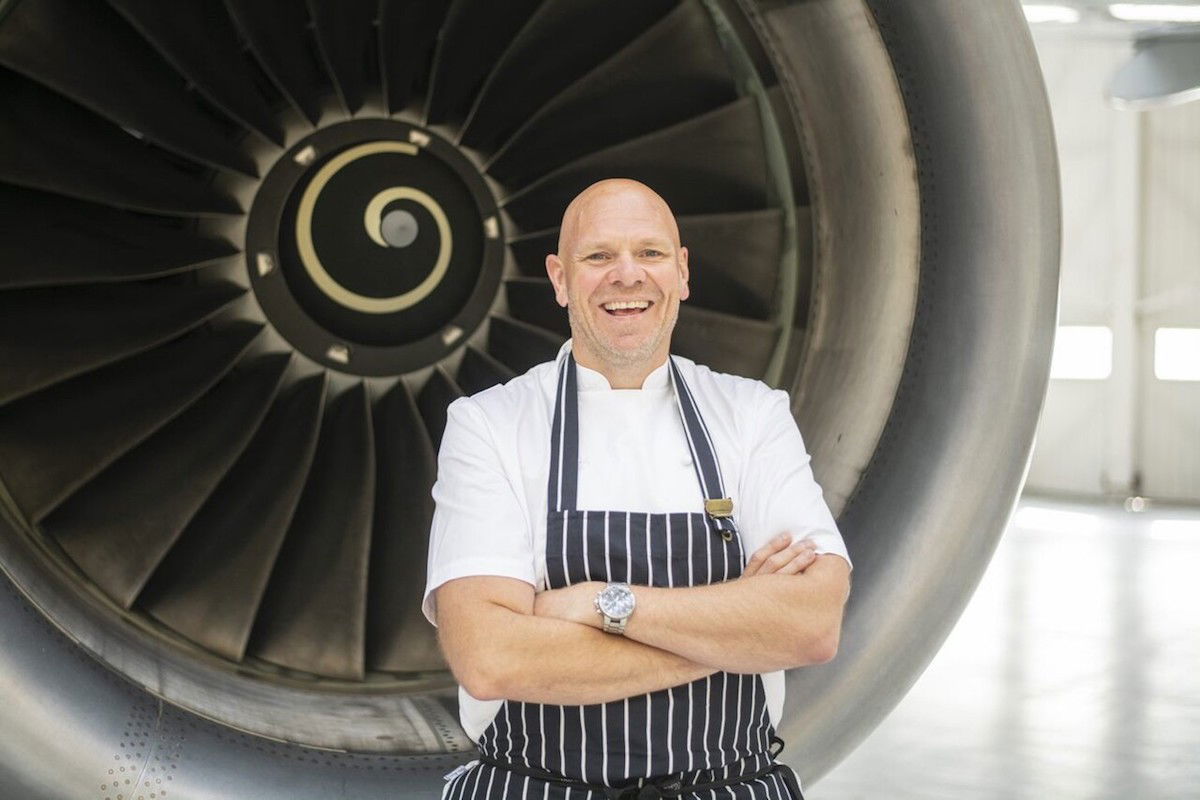 Tom Kerridge, who is partnering with British Airways
British Airways claims that the new menu consists of gourmet food with a special focus on British provenance. Menu items include the following, and all are priced between £4.10 and £4.50:
Warm steak & ale pie
Ham hock & smoked cheddar sandwich
Spiced cauliflower tortilla wrap (vegan)
Chicken, bacon ,and celery Brioche
Brie Ploughman's sandwich (vegetarian)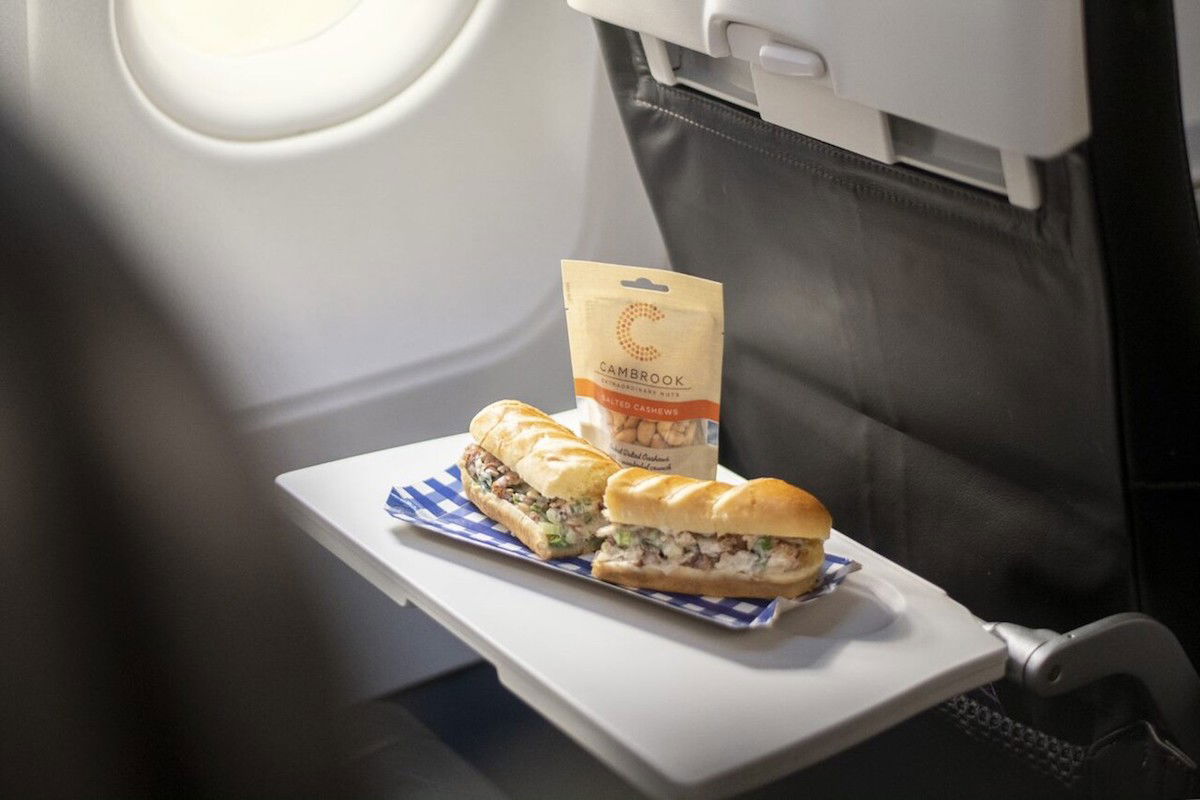 An example of British Airways' new Speedbird Cafe sandwich
In addition to the fresh items, passengers can still purchase drinks and packaged snacks, ranging from soda to wine to nuts to candy bars.
Here's a video featuring Kerridge about how he designed the menu:
The pre-ordering aspect is problematic
As the airline describes it, requiring customers to pre-order meals ensures that they receive their first choice, and also reduces onboard waste. However, it sounds like we should eventually expect food and drinks to be available for purchase onboard again. The airline states that Speedbird Cafe will "launch as a pre-order proposition," which suggests that maybe that won't be the case permanently.
I can appreciate wanting people to pre-order initially, to minimize contact between passengers and crews in order to process payments. However, post-coronavirus this would be an issue, in my opinion. Most people don't want to decide 12+ hours before departure if they want a cup of coffee or not.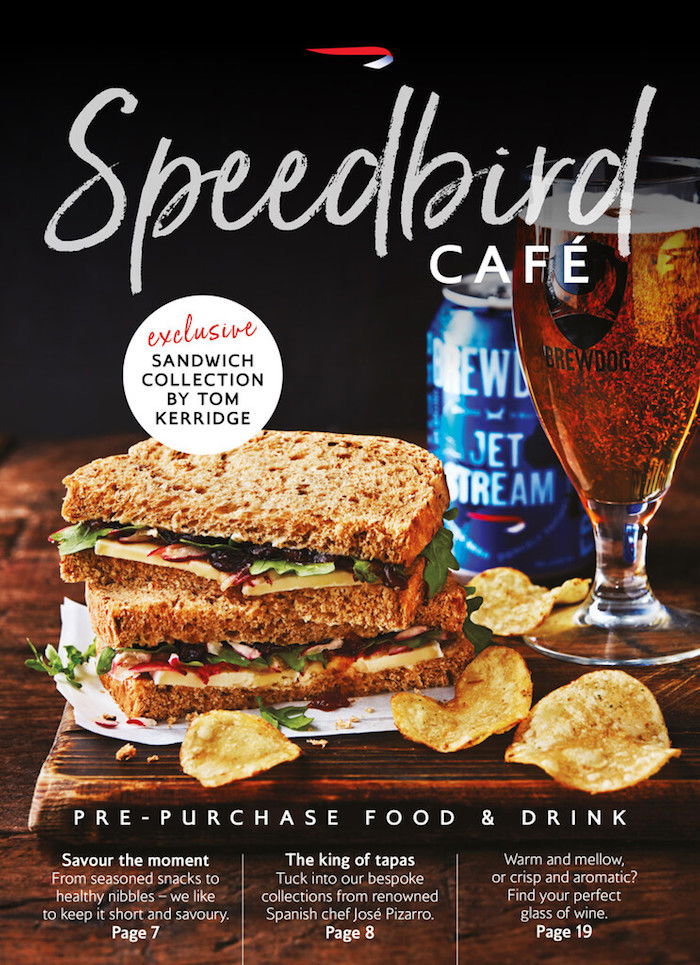 British Airways' new Speedbird Cafe menu
Bottom line
British Airways will continue to offer complimentary bottled water and light snacks in Euro Traveller short haul economy. On top of that, the airline will continue to sell other drinks and more substantial food, but only if you order at least 12 hours in advance.
British Airways has introduced a new partnership with Tom Kerridge for the fresh items onboard. The meals look good enough and are reasonably priced, but there's also typically quite a difference between how these menu items appear in press pictures, and how they look in real life.
What do you make of British Airways' new Euro Traveller service concept?