I'd like to think that OMAAT readers collectively know just about everything, so I'm curious if anyone has any theories here…
Google Maps shows strange planes that don't exist
Someone with the username Brick made a fascinating observation on airliners.net. This person was looking at Google Maps for Detroit Metro Airport (DTW), and as you'd expect, most of the aircraft parked at gates are Delta planes, given what a big hub it is for the carrier.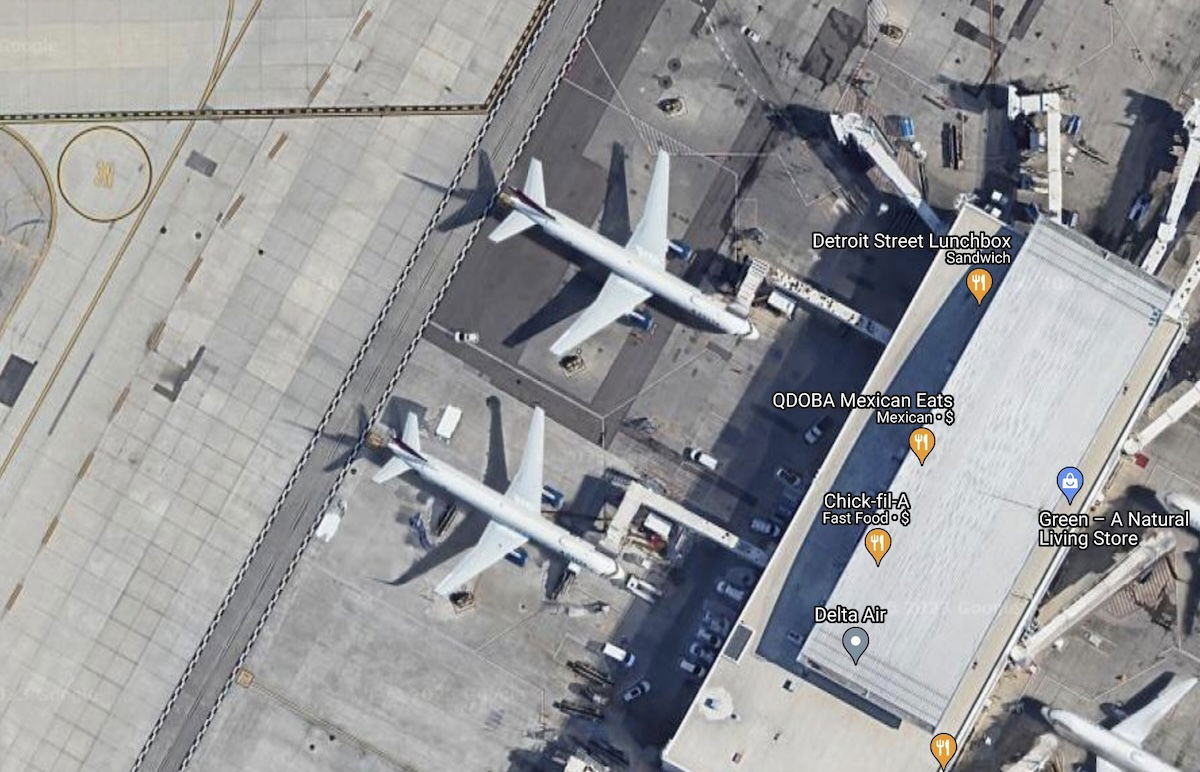 However, if you look at gates A29 and A31, you'll notice something strange. There are two Boeing 717s parked there… in the Lufthansa livery?!?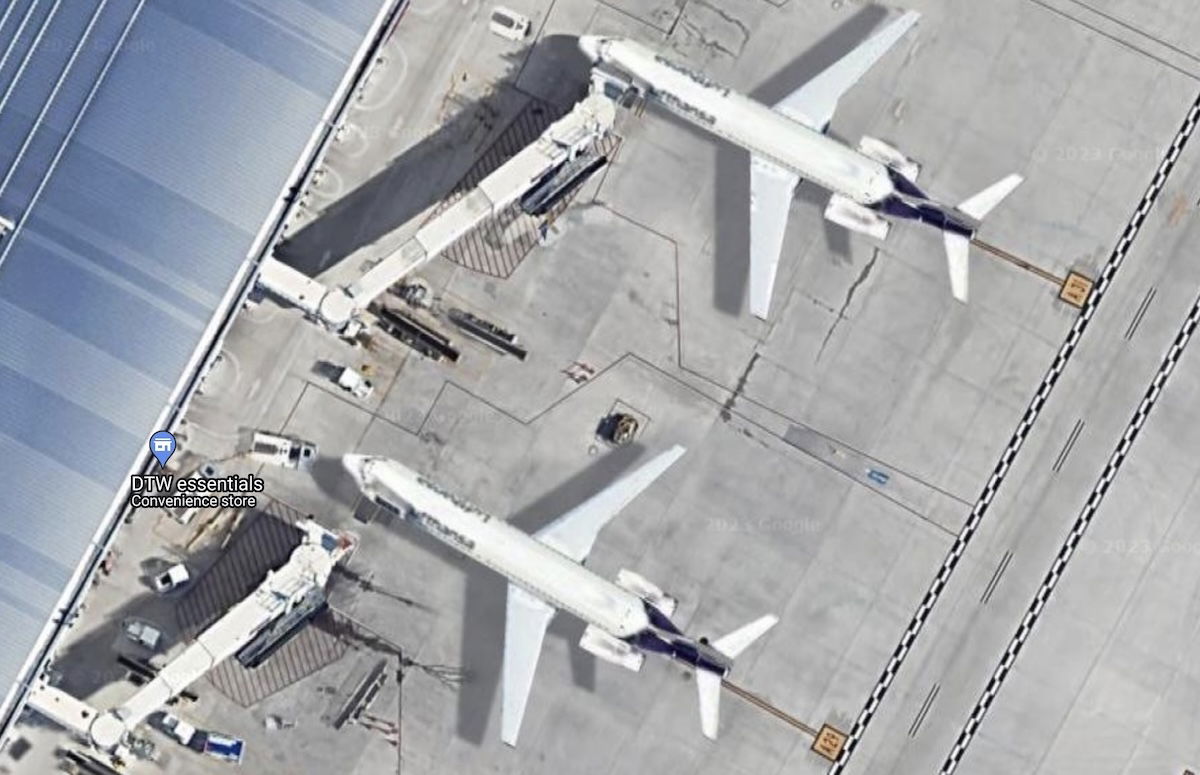 Lufthansa doesn't operate the Boeing 717, and never has. Delta does, however, operate this aircraft. This user concludes with the following:
"I've worked in the mapping industry for over 20 years, so I know all about DEMs, ortho image rectification, and ortho photo mosaicking. I can't explain this however."
Does anyone want to take a crack at this?
I'm a pretty low tech guy, so this is certainly outside my area of expertise. But here's how Google Maps describes how it captures imagery, which is exactly how I thought it worked:
"Google Maps uses satellite imagery to create detailed maps of the world. Satellites orbiting the earth capture high-resolution images of the surface, which are then stitched together to create a complete map of an area."
We sometimes see strange things on Google Maps that capture something out of the ordinary, since it's based on what was somewhere at a specific point in time. So it wouldn't be totally out of the question to capture a Lufthansa Boeing 747-8 or Qatar Airways A350 at Tampa Airport, if the imagery was captured at a time when aircraft diversions were happening.
But to capture a plane that an airline doesn't fly, and/or to repaint an aircraft flown by another airline, is a little strange. I'm starting to understand how people become conspiracy theorists… 😉
Bottom line
If you believe Google Maps, you'd think that Lufthansa flies Boeing 717s to Detroit Airport. Lufthansa has never flown Boeing 717s, though Delta does fly them. But how did Delta aircraft get repainted as Lufthansa aircraft?
Any guesses?