About a year ago I wrote about how LATAM is spending $400 million updating their interiors across their fleet, which includes installing a new business class product.
Currently the airline has a pretty lackluster business class hard product, as all planes have either six or seven seats per row in business class. So not only do they not have direct aisle access from every seat, but some 777s have angled seats in business class.
Going forward, LATAM will have Vantage XL seats in business class, similar to what you'll find on RwandAir, Qantas, and SAS. Seats will have 18″ personal monitors.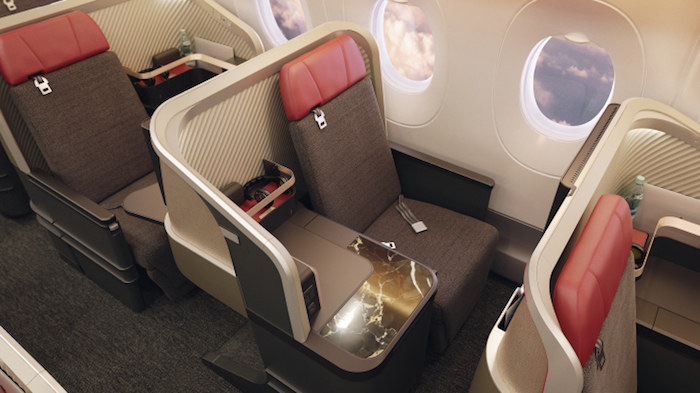 LATAM's new business class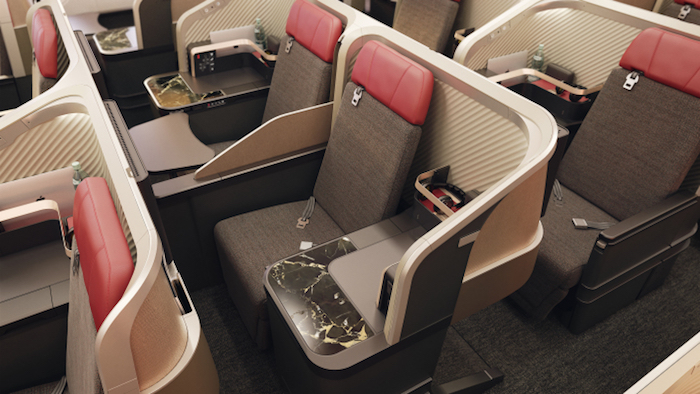 LATAM's new business class

LATAM's new business class
In March I wrote about how LATAM's first 767-300 with new business class seats entered service. This is a LATAM Peru plane with the registration CC-CXC. Unfortunately it doesn't seem to be operating any route consistently, but rather is being cycled throughout the network, so there's no way to guarantee you'll get this plane.
Clearly this is going to be a slow process, since no other 767s have been reconfigured since then.
The good news is that LATAM's first 777-300ER with new business class seats is now in service. This is a LATAM Brazil plane with the registration PT-MUD.
It seems that the plane had its work done in Abu Dhabi, as it has been out of service for months, and flew from Abu Dhabi to Sao Paulo earlier this week. Then today it operated its first commercial flight, from Sao Paulo to Santiago.
Based on looking at the seatmap, it seems the reconfigured planes have 38 business class seats.
It's nice that the plane is flying, but without it being consistently scheduled on any route, that's not terribly useful. LATAM has 10 777s, so as of now you have a 10% chance of getting this plane.
The bad news is that we're seeing a massive reduction in premium seats here — LATAM is going from 56 to 38 business class seats. So that's bad news for fares and award availability, not that they were great about making award seats available anyway.
This does lead me to believe that LATAM will have to consistently schedule the plane on particular routes, because the difference in business class capacity is so great.
So what's LATAM's plan from here? LATAM expects to finish reconfiguring planes in the next two years, but the specifics of that aren't totally clear. What we do know is that:
LATAM Argentina won't receive the new interiors
Future delivery A350s and 787s will feature the new interiors, and the first such plane is expected later this year
Existing A350s and 787s won't feature the new interiors
Hopefully the remaining non-Argentina 767s and 777s are reconfigured in the next couple of years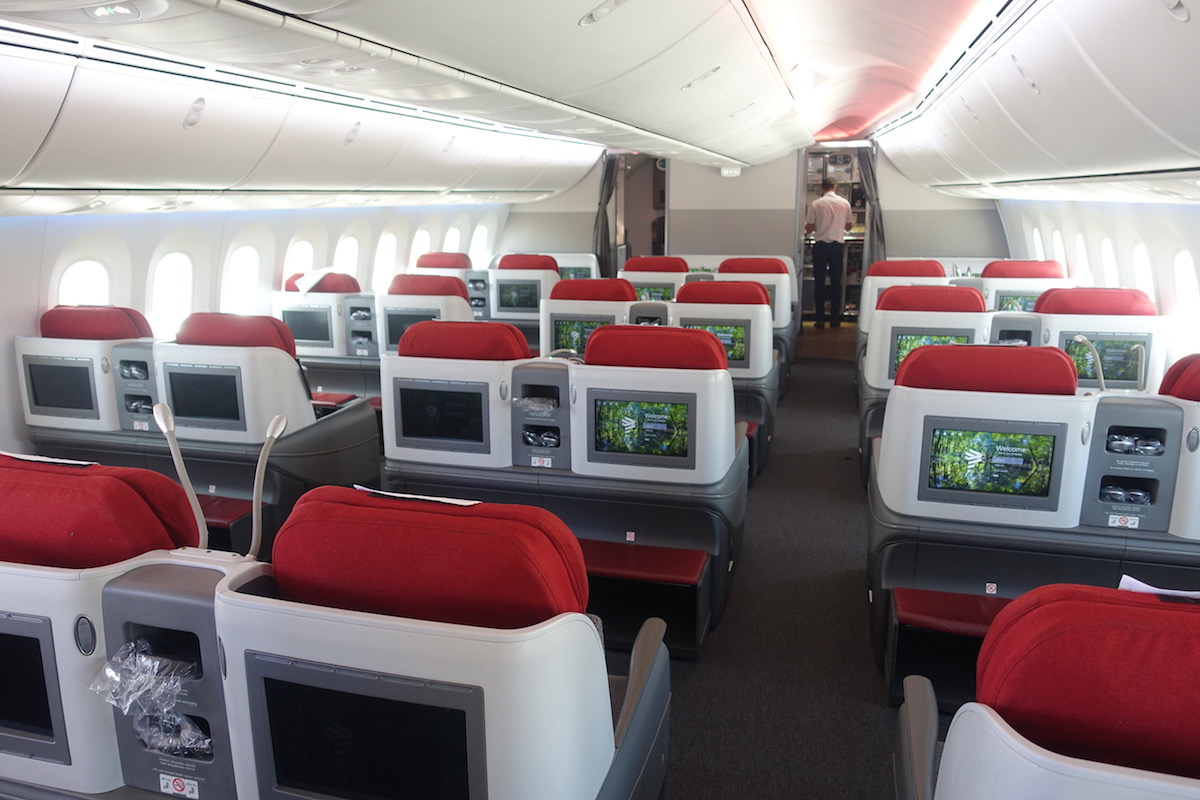 LATAM's current 787-9 business class
So for the time being I guess people should be delighted if they get the new interiors, but not expect it. If you are flying LATAM Peru on a 767 or LATAM Brazil on a 777 in the coming months, check the seatmap close to departure, and maybe you'll luck out.
If anyone ends up on a LATAM plane with the new seats, please report back!
(Tip of the hat to Ingeniero de Millas)