About a year ago I wrote about how LATAM is spending $400 million updating their interiors across their fleet, which includes installing a new business class product.
Currently the airline has a pretty lackluster business class hard product, with most planes have either six or seven seats per row. So not only do they not have direct aisle access from every seat, but some 777s have angled seats in business class.
LATAM's New Business Class Seats
Going forward, LATAM will have Vantage XL seats in business class, similar to what you'll find on RwandAir, Qantas, and SAS. Seats will have 18″ personal monitors.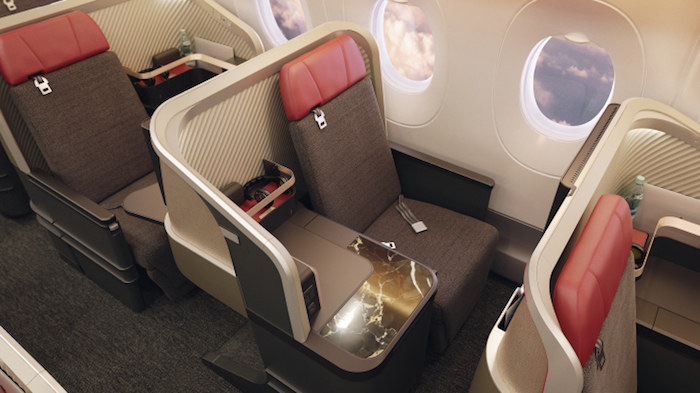 LATAM's new business class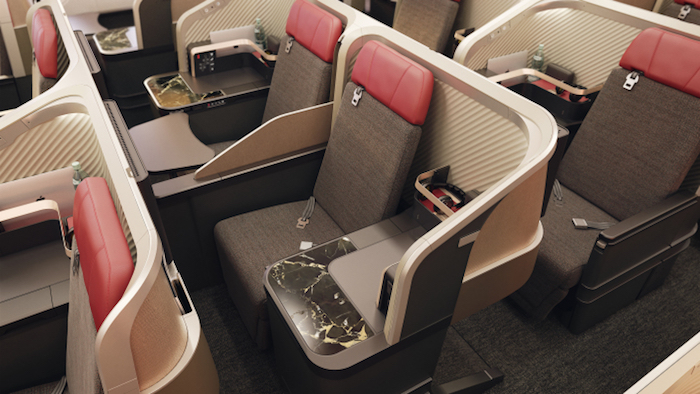 LATAM's new business class

LATAM's new business class
Two LATAM 767s Have New Business Class Seats
As of now two LATAM Chile 767-300s feature the new business class seats:
Unfortunately these planes don't seem to be operating any routes consistently.
A Third LATAM 777 Gets New Business Class Seats
LATAM now has three Boeing 777-300ERs with new business class seats:
LATAM is doing these reconfigurations in Abu Dhabi, and the third plane flew from Abu Dhabi to Sao Paulo yesterday, so it should be entering service shortly. It's cool to note that this plane also has the Star Wars livery.
LATAM's Star Wars 777
The reconfigured 777-300ERs have 38 business class seats.
LATAM has 10 777s, so as of now you have a 30% chance of getting this plane. It looks like they're offering it most consistently between Sao Paulo and Madrid, though they've also flown it to Frankfurt, Miami, and Santiago in the past couple of weeks.
LATAM's Huge 777 Premium Capacity Cut
The bad news is that we're seeing a massive reduction in premium seats on the 777 — LATAM is going from 56 to 38 business class seats. So that's bad news for fares and award availability, not that they were great about making award seats available anyway.
This does lead me to believe that LATAM will work to more consistently schedule the plane on particular routes, because the difference in business class capacity is so great.
What's Next For LATAM?
So what's LATAM's plan from here? LATAM expects to finish reconfiguring planes in the next two years, but the specifics of that aren't totally clear. What we do know is that:
LATAM Argentina won't receive the new interiors
Future delivery A350s and 787s will feature the new interiors, and the first such plane is expected later this year
Existing A350s and 787s won't feature the new interiors
Hopefully the remaining non-Argentina 767s and 777s are reconfigured in the next couple of years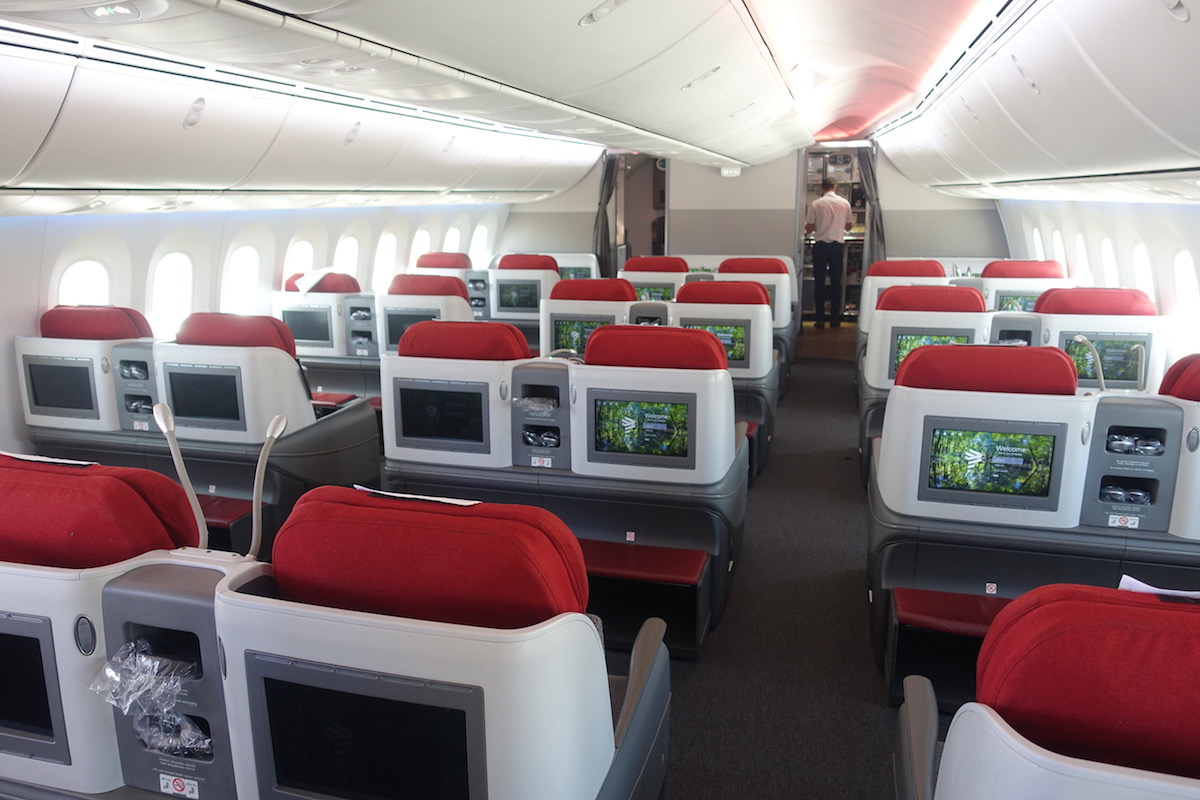 LATAM's current 787-9 business class
Bottom Line
As of now five LATAM planes have the new business class seats, including two LATAM Chile 767-300s and three LATAM Brazil 777-300ERs.
If you're flying on either of those plane types in the coming months, check the seatmap close to departure, and maybe you'll luck out.
If anyone ends up on a LATAM plane with the new seats, please report back!
(Tip of the hat to Ingeniero de Millas)