After a rather disappointing experience with Copa Airlines, it was time to return to the United States on LATAM. Specifically, I flew LATAM's new Boeing 767 business class from Lima to Miami. While I'll have a full review soon, I wanted to share my initial impression of the experience, because it exceeded my expectations.
LATAM's new business class cabin is great
LATAM is working on installing a new business class product (Thompson Vantage seats) throughout its long haul fleet, and nearly all Boeing 767s have these seats. The 767 is always a tricky plane when it comes to business class hard product. The plane's cabin is significantly narrower than other wide bodies, and that's especially noticeable in business class.
While LATAM isn't the first airline to install Thompson Vantage seats on the Boeing 767, this is the most elegant I've seen in terms of cabin finishes. I loved the design, from the from the colors, to the patterns behind the seats, to the faux-marble side tables. The cabin felt stylish, and was in good condition.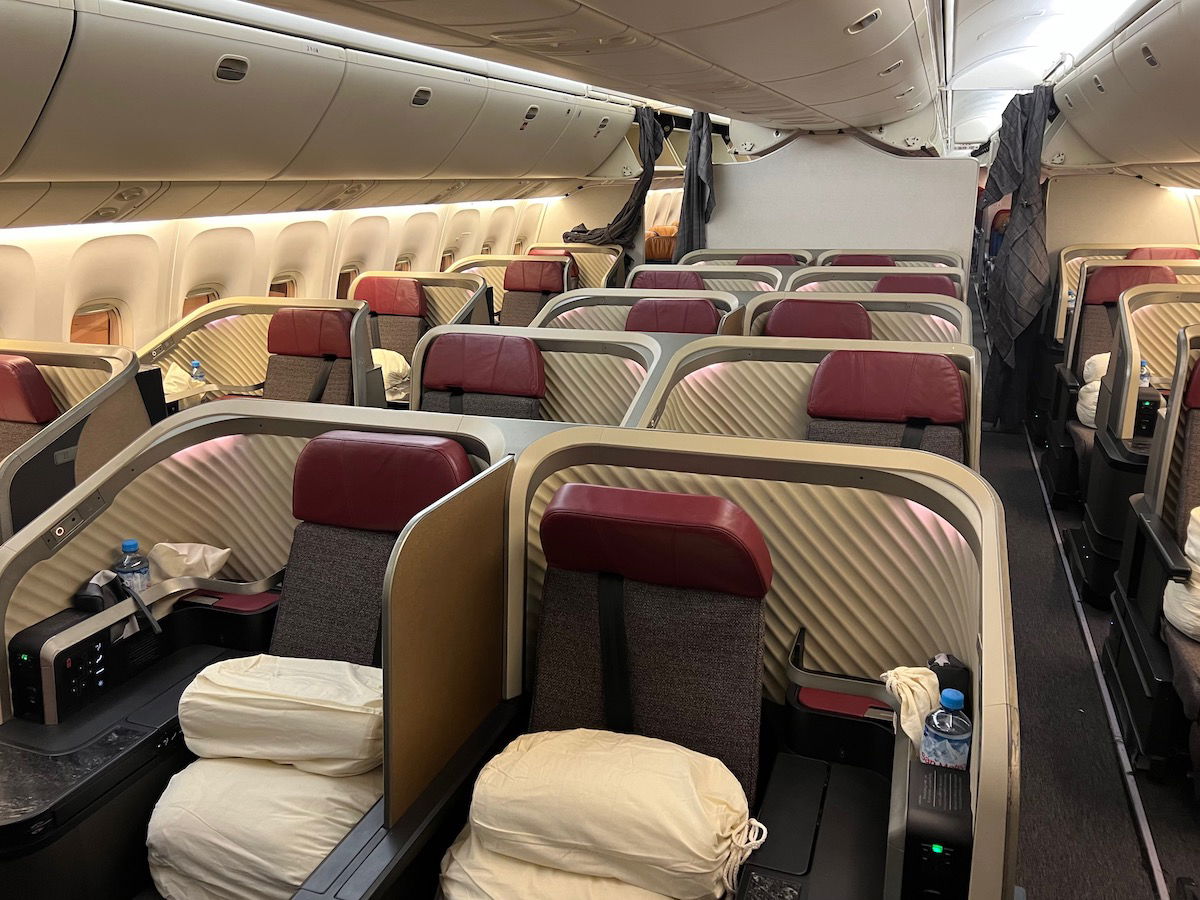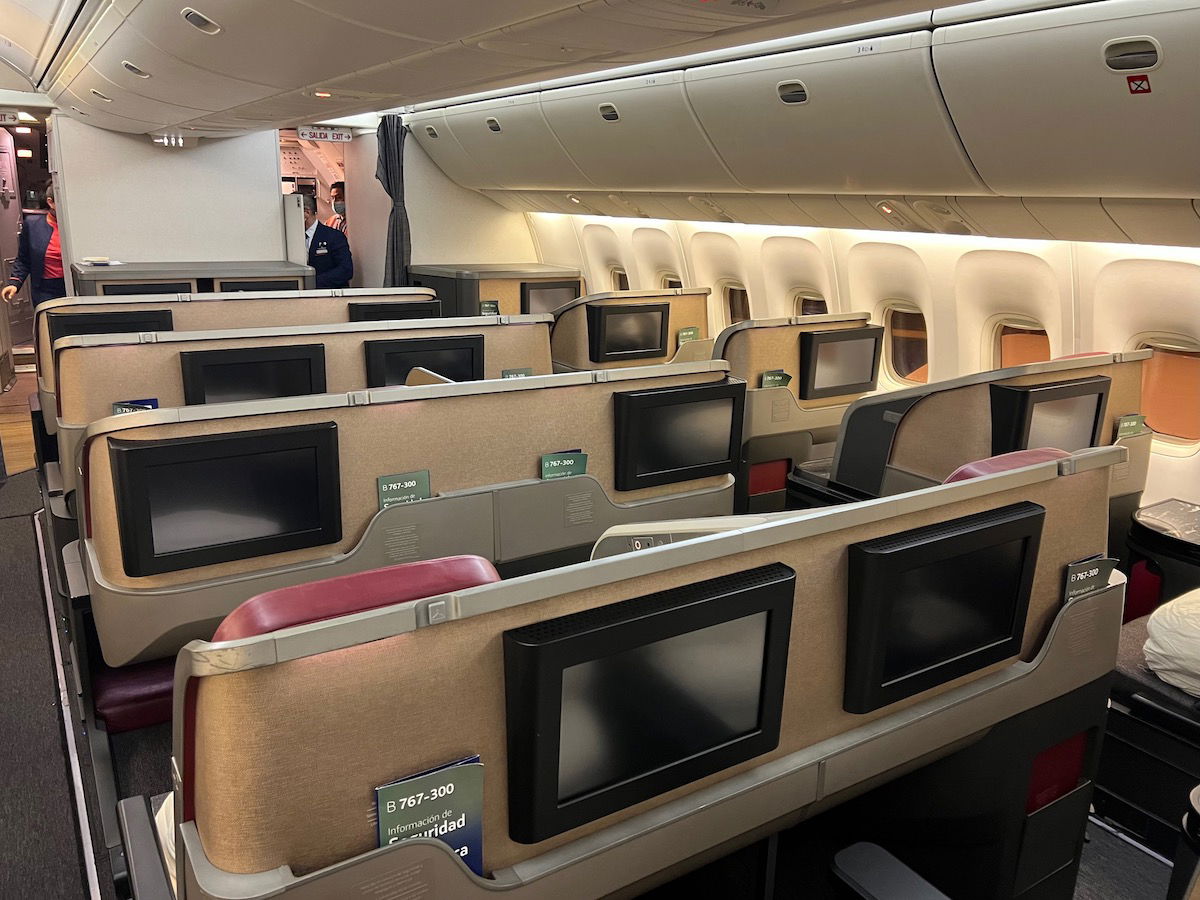 The seats are definitely on the narrow side, but aside from United's 767 Polaris, this is my favorite 767 hard product I've experienced.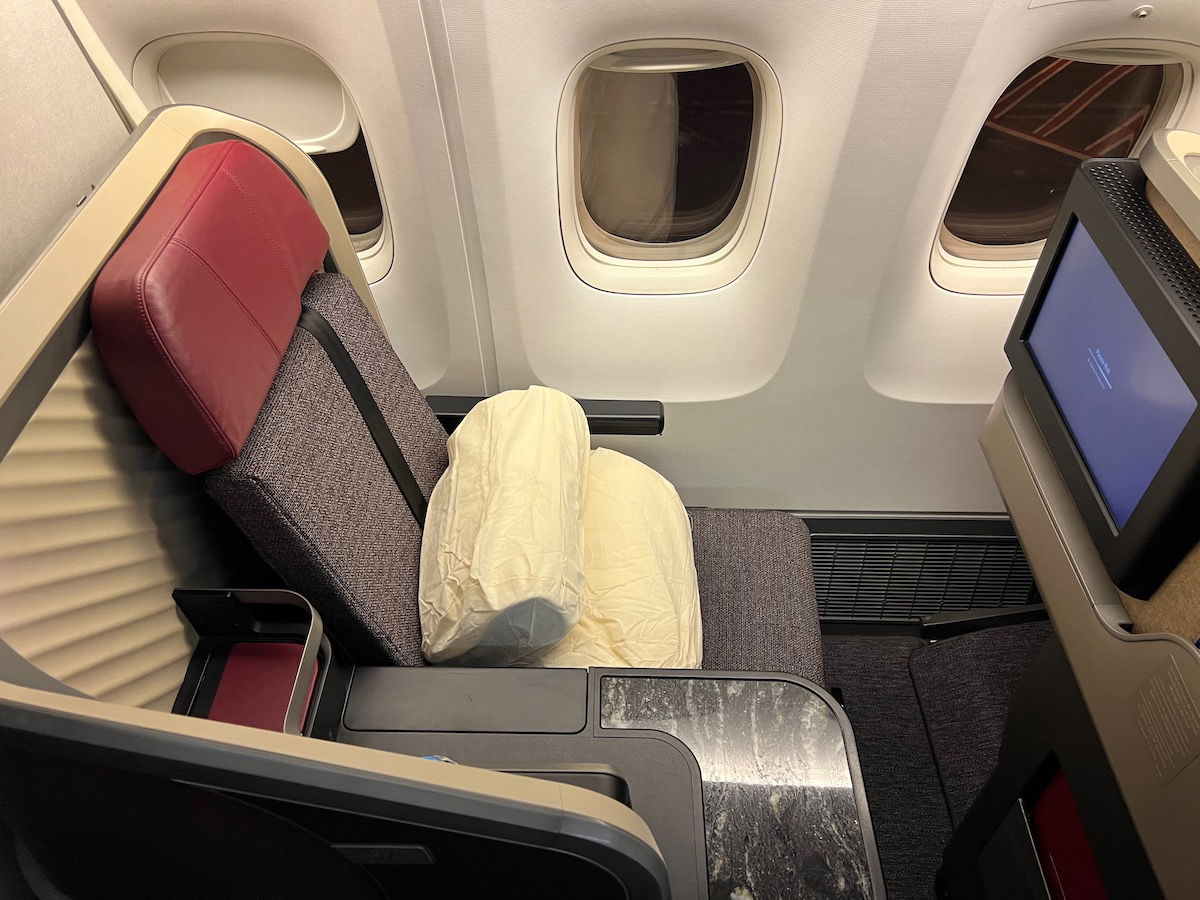 I think context when it comes to the competitive landscape is also important here. American flies Airbus A321neos to Lima from Dallas and Miami, featuring the standard first class seats you'd find on domestic flights.
There's no Wi-Fi on LATAM 767s, which I'd usually not be happy about, but on a redeye departing at 1AM and arriving at 7AM, I didn't care much. The entertainment selection was excellent, though, with a huge variety of movies and TV shows.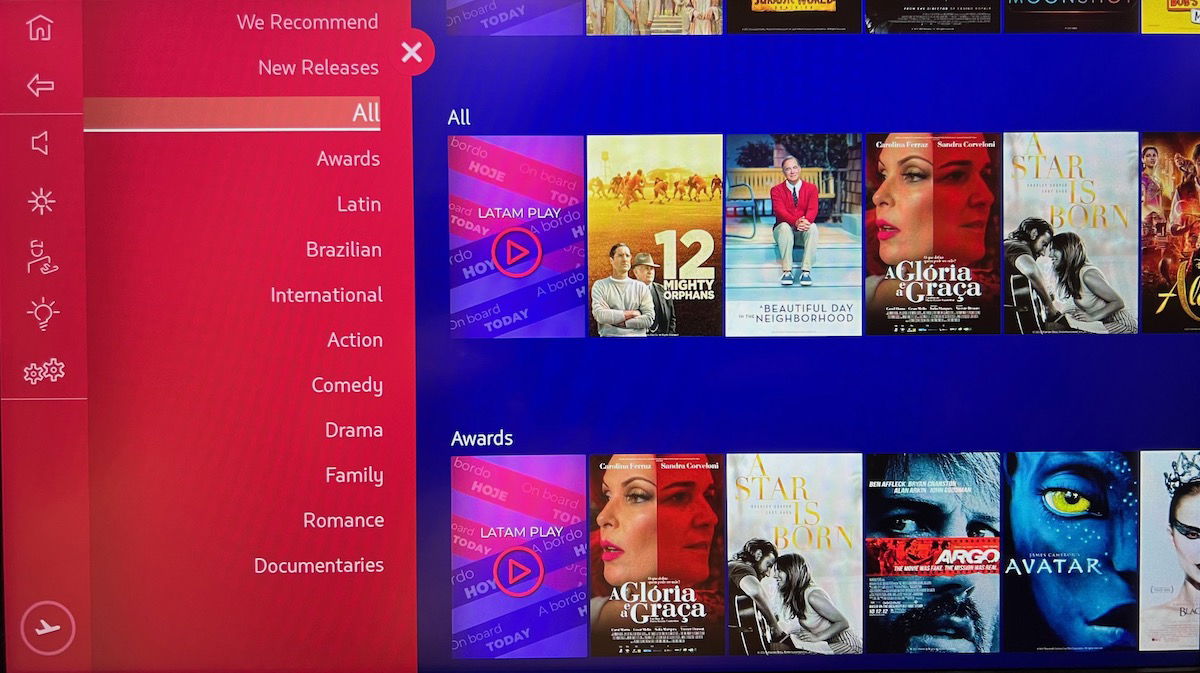 LATAM's soft product was good as well
For a 5hr20min redeye departing at 1AM, the soft product was more comprehensive than I was anticipating. Each business class passenger was given a colorful amenity kit that was fairly well stocked.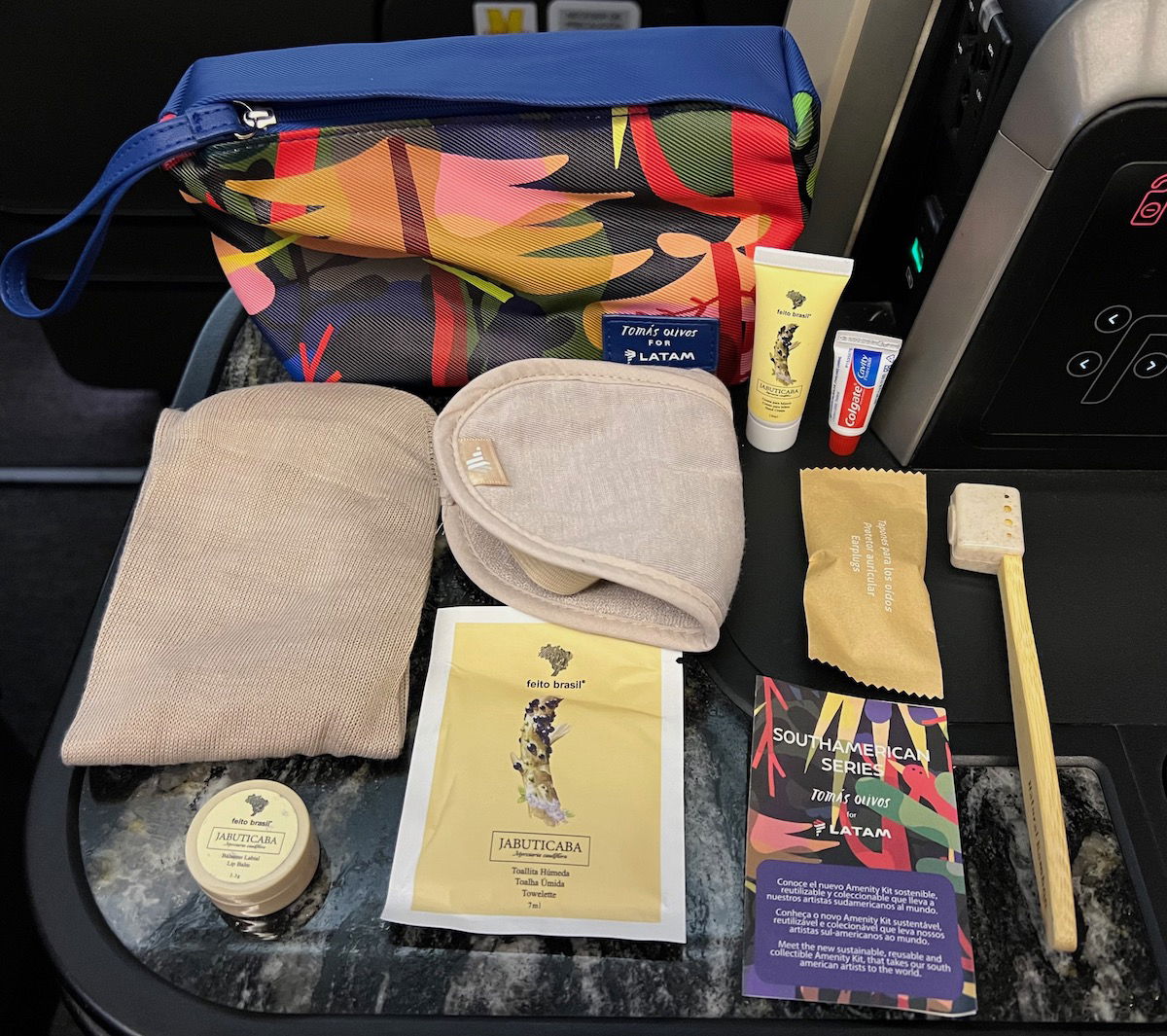 The bedding was excellent, with a soft pillow, blanket, and mattress pad.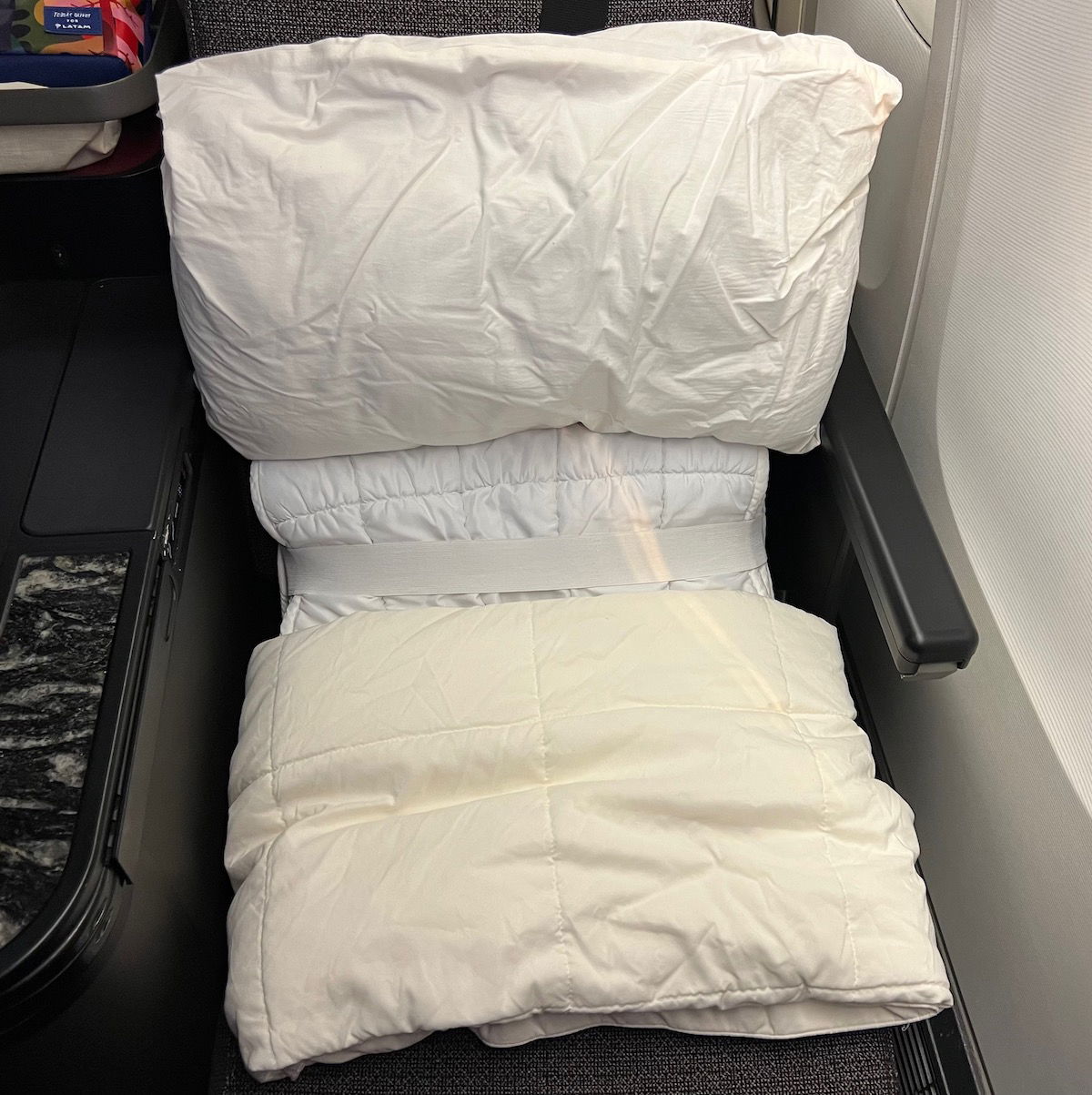 After takeoff dinner was served on a single tray, with a cheese plate, a main course, some bread, and dessert.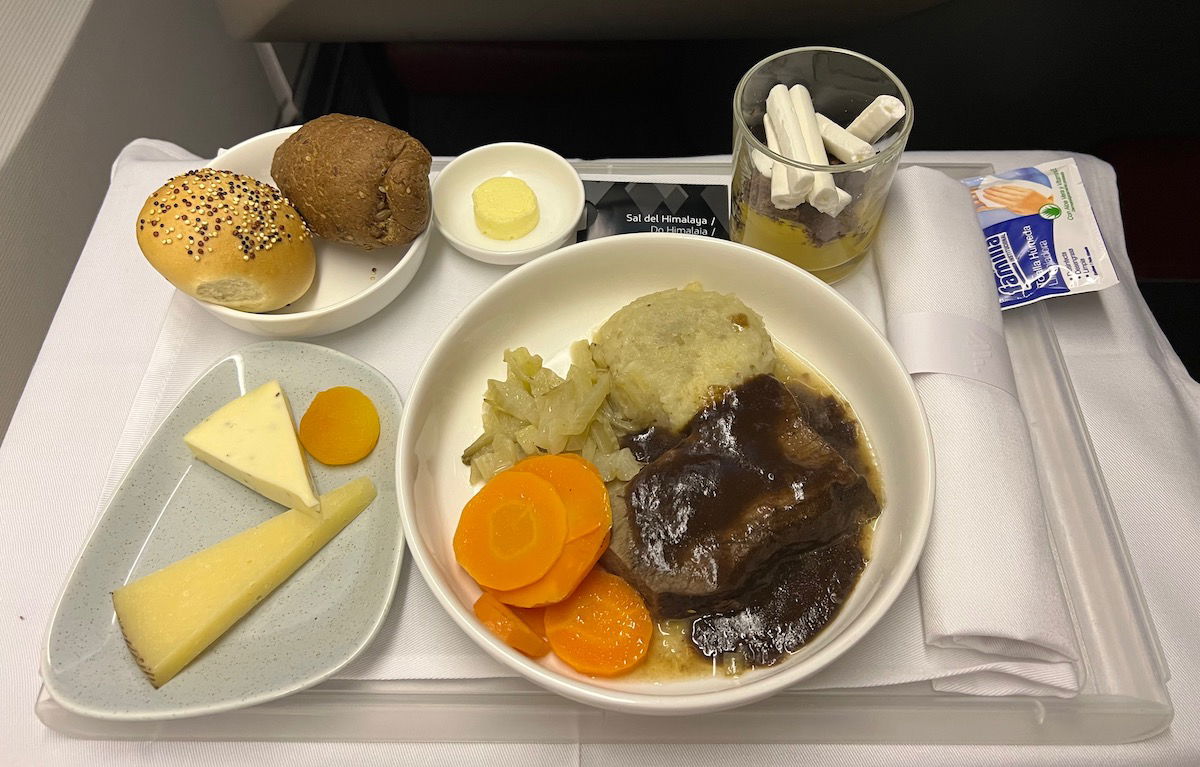 Then before landing, a croissant sandwich was served.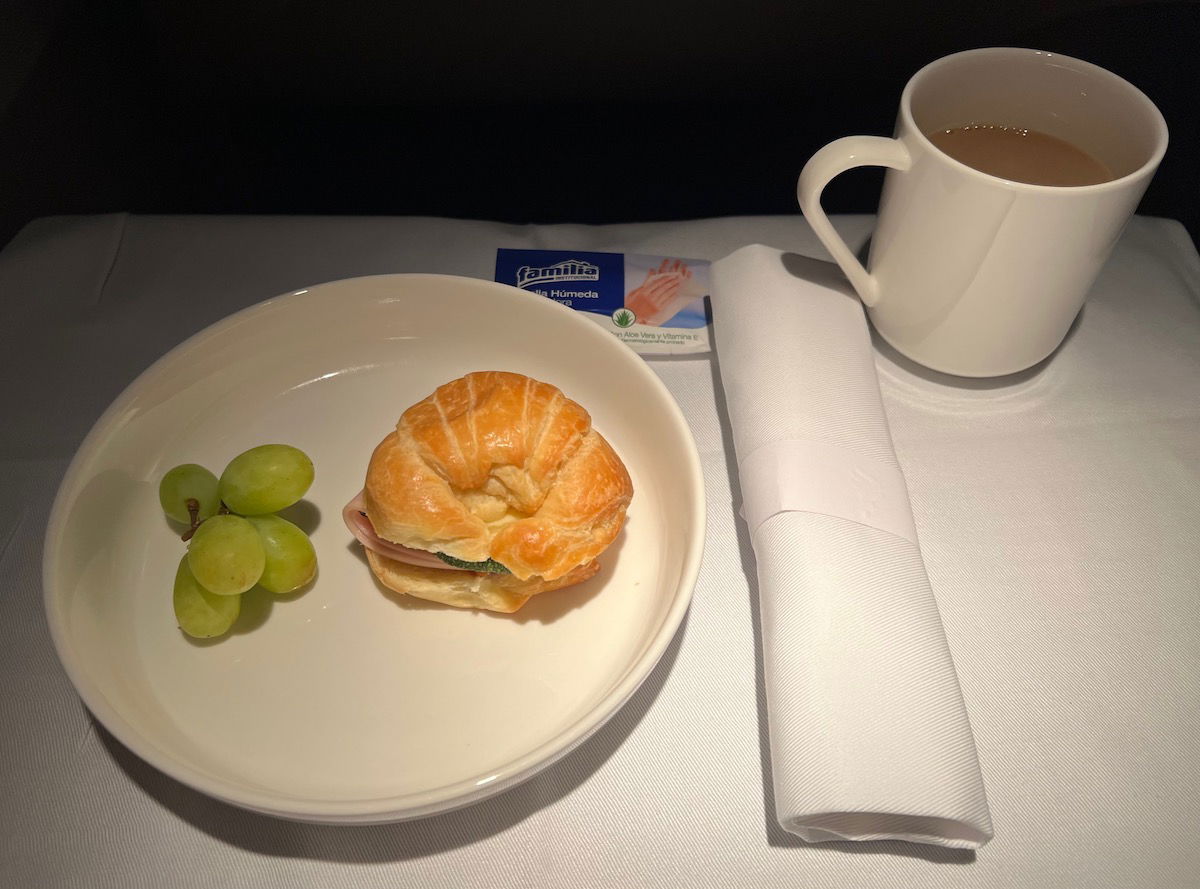 Bottom line
My last flight on a LATAM Boeing 767 was nearly a decade ago, and it was awful (in terms of the hard and soft product). The airline has come a long way, as this flight was very good, with new and comfortable seats, solid amenities, and friendly service.
I'll have a full review soon, but the trip took a turn for the better with this flight.
If you've flown LATAM's new business class, what was your experience like?