Update: La Compagnie extended the suspension of their flights until February 28, 2021.
We've seen many airlines around the world suspend operations in recent months, and all business class airline La Compagnie was among them.
I wanted to provide an update on the airline, since this doesn't seem like an ideal time to be running an airline that exclusively operates transatlantic flights (or I suppose any airline, for that matter).
La Compagnie's suspended operations
In March 2020, La Compagnie suspended operations. The airline flies exclusively between New York and France, so given the travel restrictions that were put in place by President Trump at the time (not to mention the reduced demand), there was no commercially viable way for the airline to continue operations.
Initially the airline cancelled service for just a few weeks, though we've seen this extended several times now. In recent days La Compagnie's schedule has been updated to reflect that the airline will cancel flights until February 28, 2021.
Based on the schedule filed as of now, La Compagnie will then resume:
Up to 2x daily Paris to Newark flights
Passengers on cancelled flights are technically entitled to refunds, though I haven't heard too many firsthand reports about how the airline is handling that, given the issues we've seen at other airlines.
La Compagnie is also offering a flexible booking policy for future travel, clearly in an attempt to get people to book travel.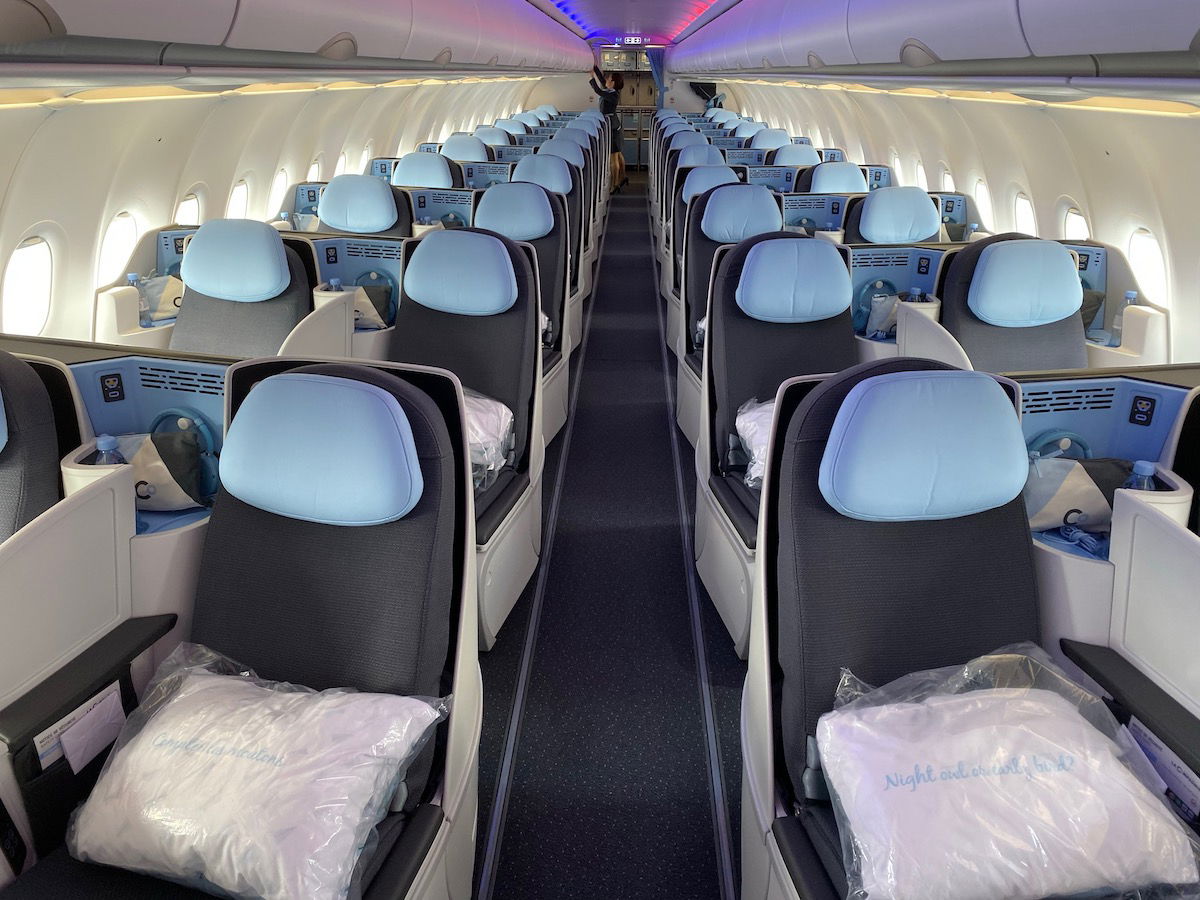 La Compagnie A321neo cabin
La Compagnie has come a long way
La Compagnie has come a long way since launching operations in 2014. Historically transatlantic all business class airlines simply haven't succeeded — we've seen so many airlines try, and so many airlines fail.
When La Compagnie start flying, the airline was off to a rough start, but it has improved significantly since then:
The airline has had success focusing on its core Paris to New York market, as well as the seasonal Nice to New York market; La Compagnie executives realized expanding to other US cities and other European countries doesn't make sense
La Compagnie recently swapped its two 757-200s with two A321neos, which feature fully flat business class seats, and free high speed Wi-Fi (not to mention better fuel economy)
La Compagnie offers a spectacularly good value, as it's priced way below the competition in business class
As of 2018 the airline was number two in terms of revenue in the New York to Paris market, after Air France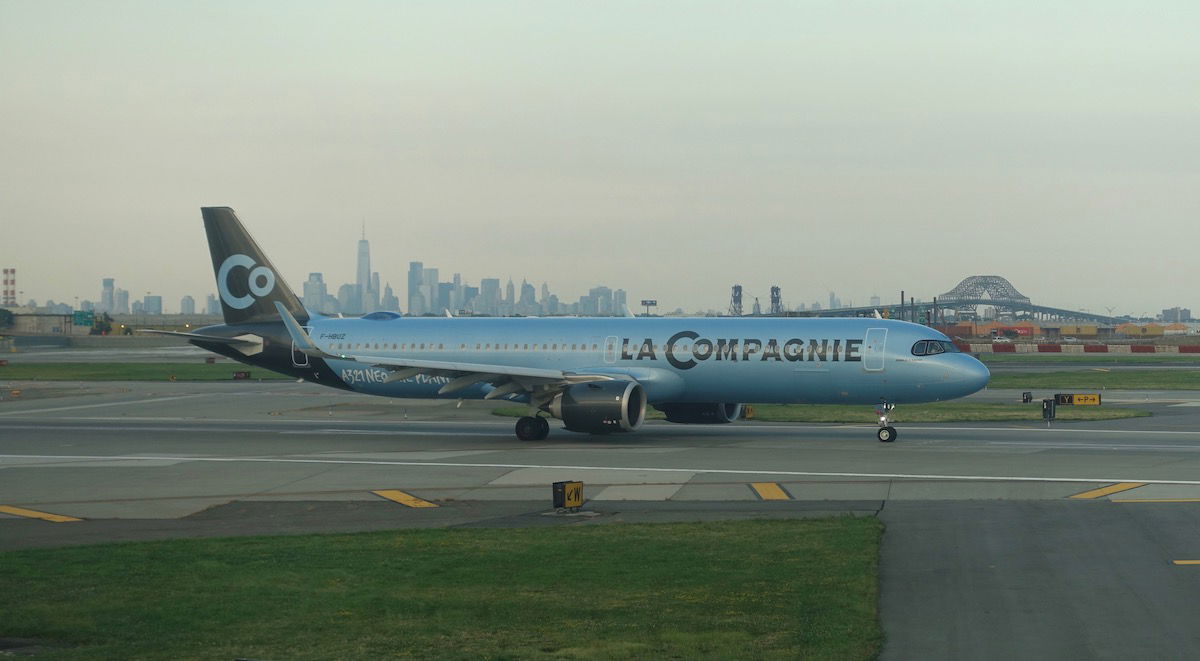 La Compagnie A321neo
I'm really rooting for the airline, because it offers a unique value proposition that isn't otherwise available in the market. The catch is that up until this year, the airline has only operated in "good" times.
Unlike some other airlines, presumably La Compagnie doesn't have billions (or even hundreds of millions, or maybe not even tens of millions) of dollars on hand to make it through this situation if it lasts for a long time. Furthermore, the airline doesn't have quite the leverage that global national carriers do in terms of getting government support.
At the start of the pandemic, executives at the airline said that La Compagnie was well positioned for a temporary grounding, though if demand remains suppressed for a really long time, I'd hate to think what this could mean for the airline.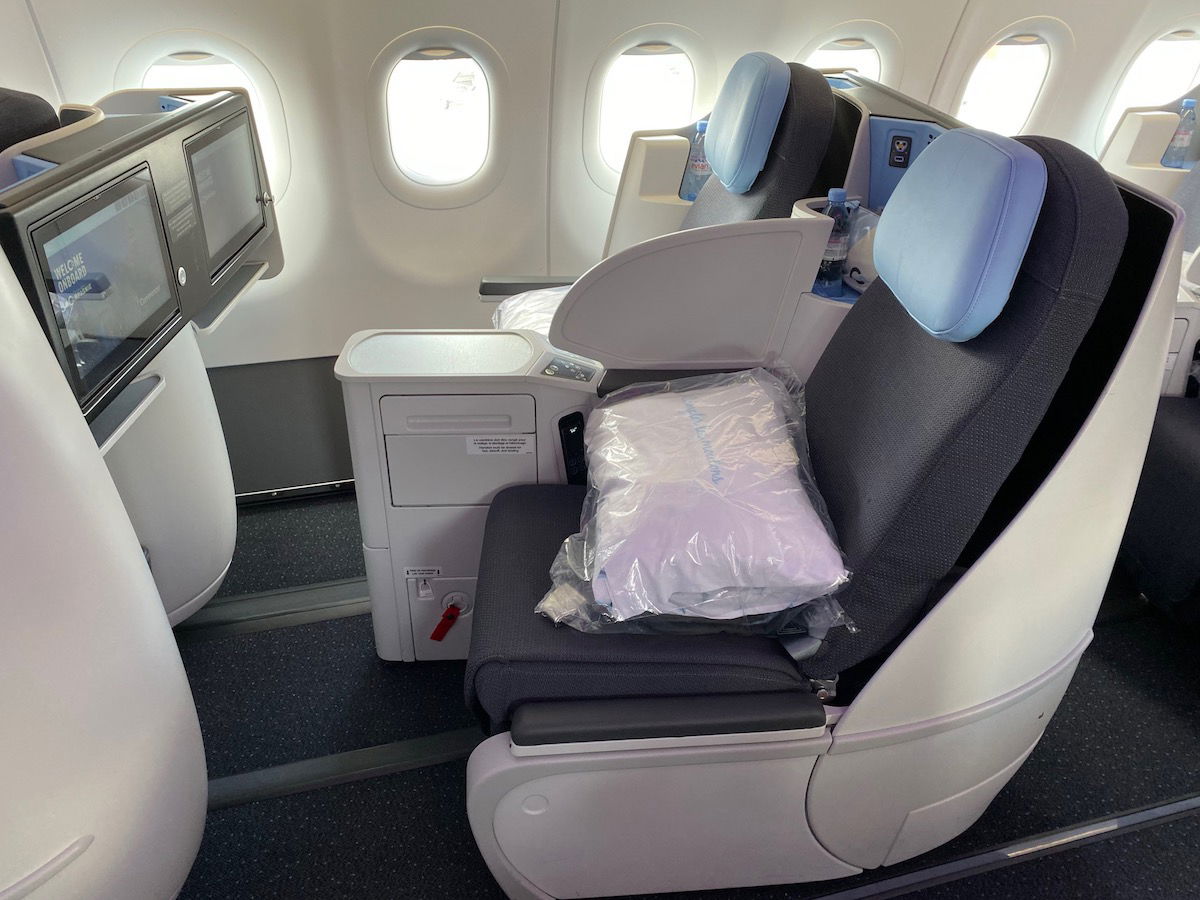 La Compagnie A321neo business class seats
Bottom line
Obviously airlines around the globe are suffering right now, though I imagine the situation has to be even harder for a small airline that doesn't have as much negotiating power with governments and lenders.
Furthermore, the market in which La Compagnie operates gives it very little flexibility to switch around its business model and adapt to the current situation. As of now, La Compagnie is expected to be grounded for nearly six months, though that could be extended even further, since there's no end in sight for current restrictions.
The only other transatlantic all business class service that operated prior to the pandemic was British Airways' Club World London City service, and the airline grounded that for several months, and frankly I'd be surprised to ever see it return.
What do you make of La Compagnie's survival odds at this point?