Kenya Airways has today announced the details of its new loyalty program, named Asante Rewards ("asante" means "thank you" in Swahili). The airline is marketing this as "Africa's most-awaited loyalty program," which… is an interesting thing to market (since I can't think of another major African airline that's in the process of launching a program?).
Kenya Airways used Flying Blue as its loyalty program
Before we talk about the new Kenya Airways Asante Rewards program, you're probably wondering "wait, Kenya Airways didn't have a loyalty prior to this?" That seems surprising, right?
Well, historically Kenya Airways has used Air France-KLM Flying Blue as its loyalty program. For years, Air France-KLM and Kenya Airways had a joint venture and a close strategic alliance, so that made sense. However, that has been ended during the pandemic. The airlines still all belong to SkyTeam, so offer some level of reciprocity, but the relationship isn't what it once was.
As a result, Kenya Airways is also no longer using Flying Blue as its loyalty program, but rather is creating its own program, which is logical enough.
At a launch event today in Nairobi, the airline explained that this program is being launched in order to thank Kenya Airways customers for their loyalty over the years. Then moments later, executives discussed how loyalty programs were used during the coronavirus pandemic to secure multi-billion dollar loans. I think the motive for a loyalty program is pretty clear, and it's not to thank customers. 😉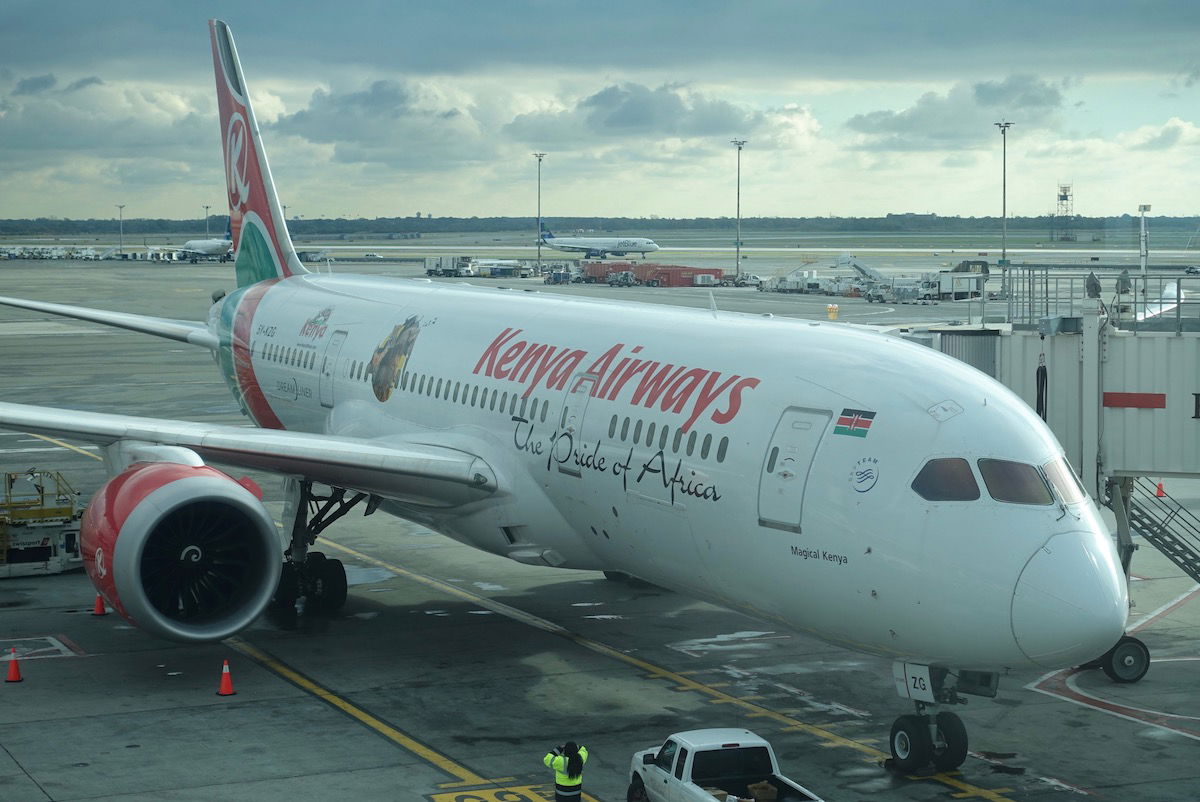 Details of Kenya Airways' new loyalty program
So, how is Kenya Airways' new Asante Rewards program? It's more or less what you'd expect. Details are fairly limited so far, so let me share a few highlights:
There are four membership tiers — Ruby, Silver, Gold, and Platinum; benefits are mostly in line with what you'd expect from reciprocal SkyTeam benefits, like priority services, lounge access, etc.
You'll be able to earn points based on your destination, fare type, and class of travel; so the program isn't strictly revenue based, but rather offers miles based on a percentage of the distance flown
You'll be able to redeem points as of October 2023; domestic awards will start at 7,000 points, while international awards will start at 9,000 points
Bottom line
Kenya Airways has just launched Asante Rewards, its new loyalty program. The airline has historically used the Air France-KLM Flying Blue loyalty program for its passengers, but that partnership has been scaled back significantly in recent years. As a result, Kenya Airways is finally launching its own program.
Exact details of the program remain to be seen, but it looks roughly like what you'd expect. It makes sense for Kenya Airways to launch its own program, given the extent to which a loyalty program can increase business among existing customers, plus all the ways there are to monetize it. Admittedly it probably won't be as lucrative as a US loyalty program, but there's still a lot of upside here.
What do you make of Kenya Airways Asante Rewards?