Ultra low cost carrier Frontier Airlines is raising checked bag fees. That's not that surprising for an airline that generates most of its profits through ancillary fees. The part that is surprising is the explanation for doing so… or perhaps it's exactly what we should have expected?
Frontier lowers checked bag allowance to 40 pounds
Frontier Airlines already charges for checked bags, as you'd expect. However, for flights as of March 1, 2022, the airline will reduce the standard checked baggage allowance by 20%, from 50 pounds to 40 pounds. The standard checked bag fee won't be changing, but the overweight bag fee will.
This policy applies for tickets purchased as of January 18, 2022, and for travel as of March 1, 2022. Here's how the overweight bag fees will be changing:
Under the old system, a checked bag weighing 50-100 pounds incurs an extra $75 fee
Under the new system, a checked bag weighing 40-50 pounds incurs an extra $50 fee, while a checked bag weighing 51-100 pounds incurs an extra $100 fee
In other words, a checked bag weighing 40-50 pounds will cost you twice as much as before
The industry standard is generally that checked bags can weigh up 50 pounds. However, fellow ultra low cost carriers Allegiant and Spirit limit standard checked bags to 40 pounds, so Frontier is following in the footsteps of competitors here.
I wouldn't find this so ridiculous, except…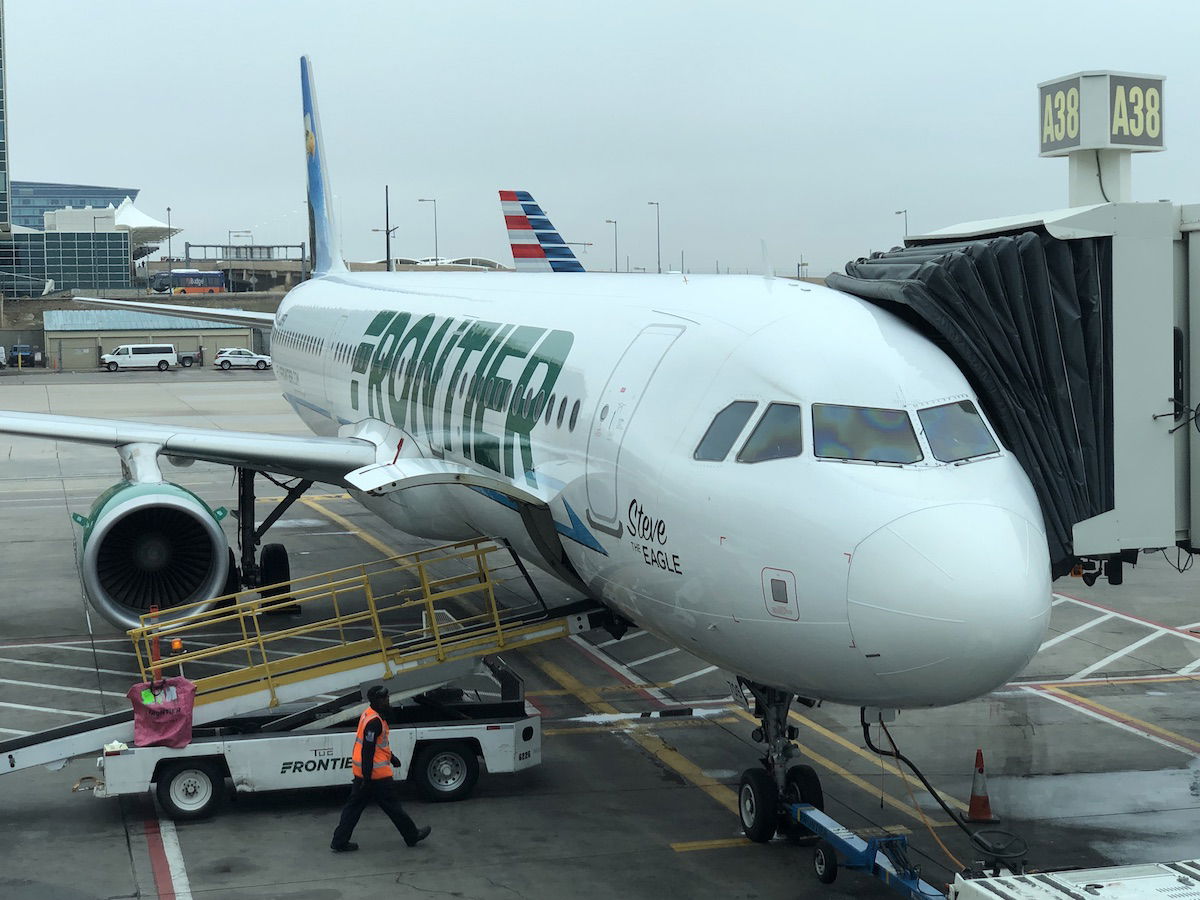 Frontier uses environment to justify this change
Environmentalism has become an increasingly important topic in the airline industry. Understandably a lot of people are skeptical of airlines' motives, and this move by Frontier is a perfect example of why. When marketing this change, Frontier tells customers to "keep carbon emissions low by keeping your bag weight in check."

Frontier has long marketed how green it is. When the airline introduced uncomfortable new seats, the decision was described as the "latest action to reduce the company's environmental footprint." Nope, it wasn't about cramming more seats onto planes, it was about the environment. Heck, the airline even gave the seat a green background in media images to show how environmentally friendly the airline is.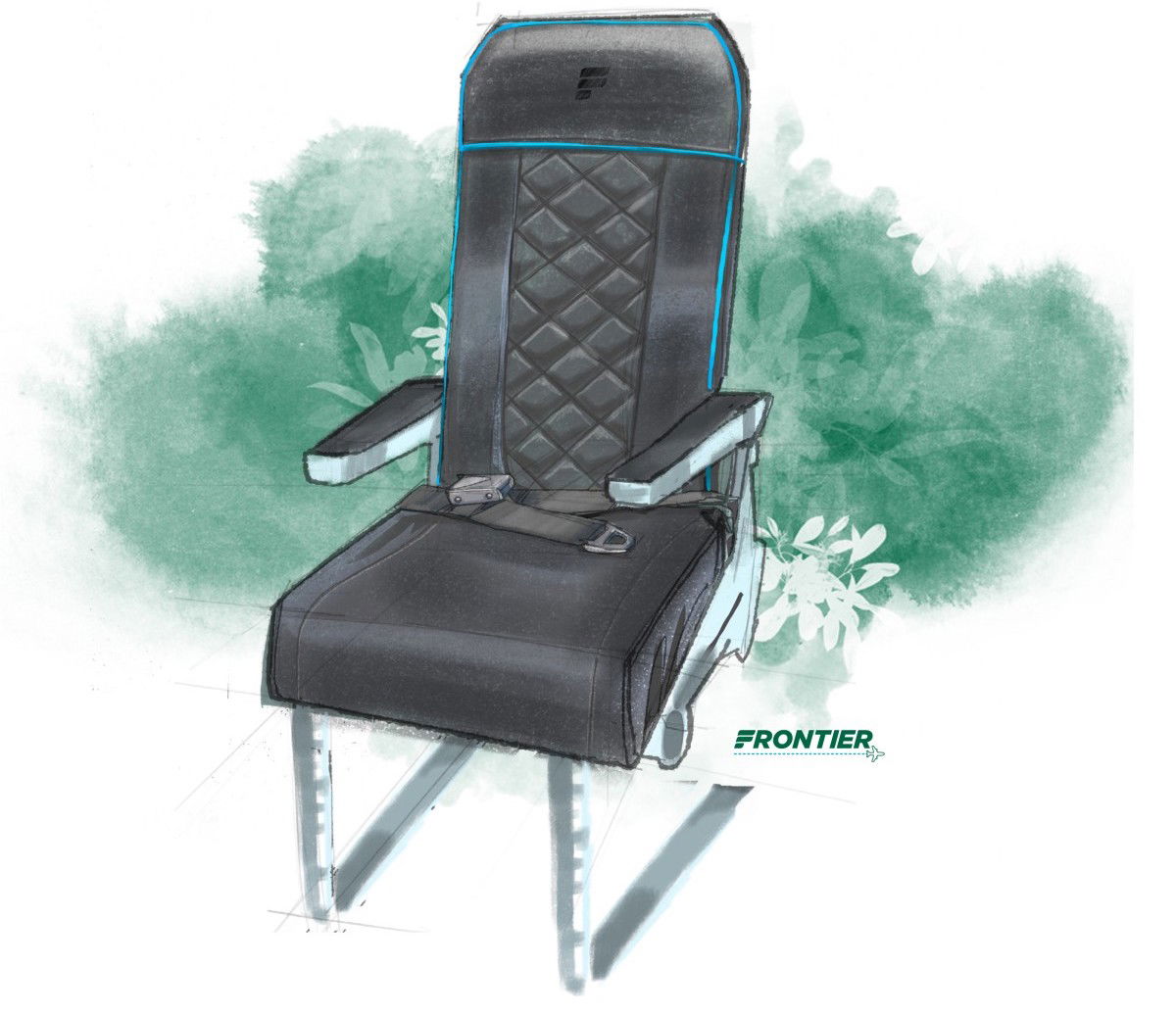 Maybe someone in Frontier's green department could help me understand the logic here?
A bag of up to 40 pounds will cost you $50
A bag of 41-50 pounds will cost you $100
A bag of 51-100 pounds will cost you $200
Just so I understand this, do the extra 10 pounds in a checked bag produce the same emissions as the first 40 pounds? And if you check a 51 pound bag, is that four times as bad for the environment as a 40 pound bag?
C'mon Frontier, you're an ultra low cost carrier. You can absolutely raise fees to match competitors. That's what airlines do. But to suggest that this is about "keeping carbon emissions low" is going a bit too far.
Bottom line
Frontier Airlines is lowering the standard weight allowance for checked bags by 20%, from 50 pounds to 40 pounds. If you want to check a 50 pound bag, it'll now cost you twice as much as before.
I suppose it's fair enough that Frontier wants to raise fees, since that's the policy at competitors Allegiant and Spirit as well. What isn't fair, however, is how the airline is justifying this by claiming this reduces carbon emissions. Frontier consistently loves to use the environment to justify negative changes, and I think this is exactly why the public has distrust in airlines' environmental initiatives.
What do you make of Frontier's new checked bag policy?