This morning I flew out of Frankfurt Airport (FRA), which lifted its mask requirement a few days ago. This was one of my first times in over two years that I was at an airport without a mask requirement, but it was nothing like what I expected…
Do people stop wearing masks when no longer required?
We're starting to see countries eliminate mask requirements for travel. In the case of Germany, many airports in the country recently stopped requiring masks to be worn, though they continue to be required on airplanes. Nonetheless, passengers are "strongly encouraged" to wear masks.
So, what was it like flying out of Frankfurt Airport? Was it a whole new world of maskless people? Nope, to my surprise a vast majority of people continued to wear masks. I'd estimate that over 95% of passengers were masked, and probably more like 98%. If anything, airport employees (especially security and airline personnel) masked at a much lower rate than passengers, though a majority continued to remain masked.
Interestingly when I visited both the Lufthansa Lounge and Air Canada Lounge I asked the staff if masks were required, since I was curious what the official line was. In both cases the answer was a very firm "it's strongly recommended," without directly answering the question (since the answer is "no").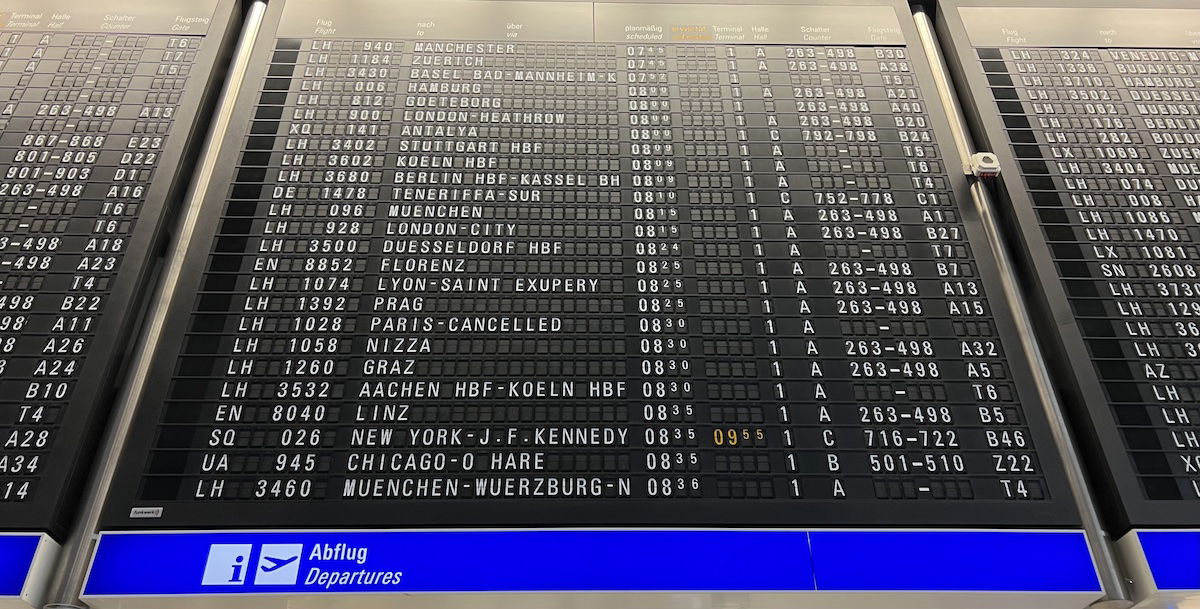 This surprised me somewhat
To be clear, I'm not taking a stand here one way or another about whether or not people should wear masks. As I've explained, I'm in favor of the federal transportation mask mandate in the United States being lifted, and people being able to make their own choices, with the ability to use high quality masks to protect themselves and others, if they'd like.
Since I live in Florida, I of course on some level can't help but look at this through that lens. Despite the federal transportation mask mandate in the United States, I'd estimate that fewer than 75% of passengers at Florida airports are properly masked at airports. And I feel like once the mask mandate is lifted, that number will probably dip to well under 25%.
While I was expecting many people in Frankfurt to continue to choose to wear masks, I thought it would be more 50/50 than 98/2. What do I attribute that to?
I suspect a lot of passengers don't yet know that masks are no longer required at the airport; they're required on planes and there are lots of transit passengers, and unless you happen to know, there's nothing making it obvious that masks are no longer required
Even those who are aware probably feel some social pressure to wear masks when everyone else is doing so, as you don't want to be "that" person
When it comes to masking in Germany, Frankfurt is definitely more "conservative" than some other places in the country; for example, we spent a few months during the pandemic in Berlin, and it somewhat gave off Miami vibes in terms of mask wearing
Then of course there's the obvious reason to mask up, which is that it does provide a high level of protection in crowded indoor spaces with little ventilation; even beyond health implications, you don't want to get coronavirus when traveling, given the risk of testing positive and having to cancel your travels, quarantine, etc.
Like I said, I'm not judging the other passengers one way or another. I just figured I'd report back on my observations, since I wasn't expecting nearly everyone to be masked even after the mask mandate was lifted at German airports.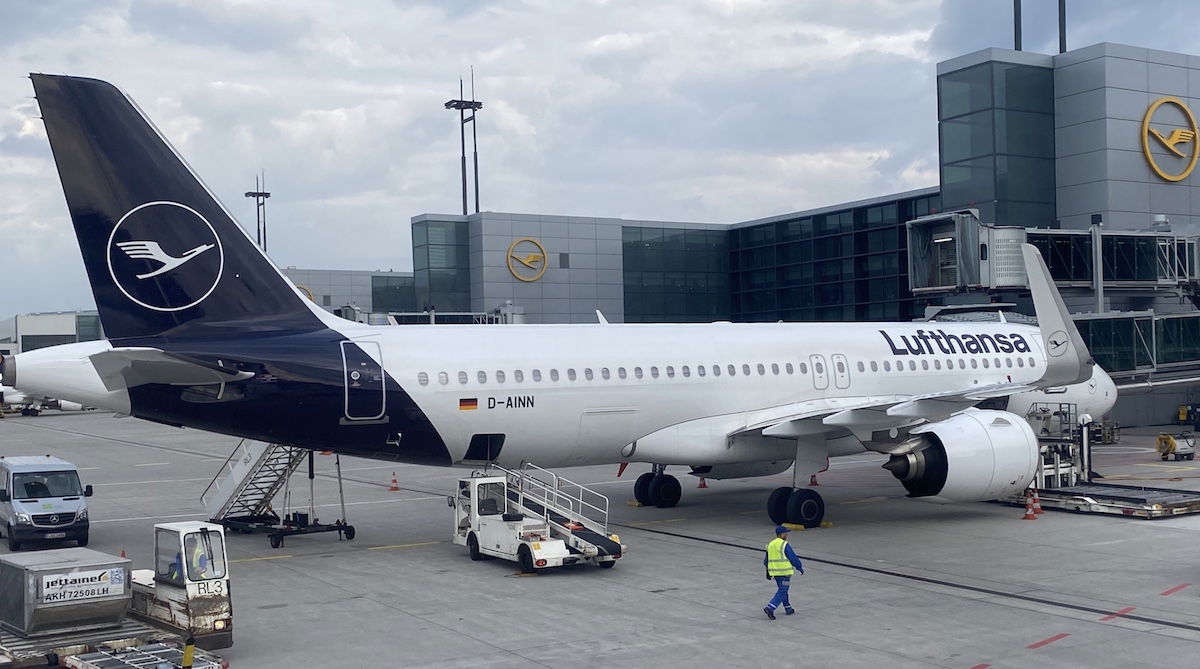 Bottom line
With masks no longer being required at some airports, it's interesting to see what choices passengers are making. In the case of my visit to Frankfurt Airport this morning, I'd estimate that maybe 2% of passengers weren't masked, despite masks being optional. Once the transportation mask mandate lifts in the United States, I suspect the number of unmasked people might just be the inverse of what I witnessed at some airports.
This ultimately isn't too surprising, and likely at least somewhat comes down to not knowing the rules (since they were changed quietly) and following what others are doing (since many people don't want to feel out of place by not being masked), though I'm curious to see how this evolves.
If you've traveled out of a mask-optional airport in recent days or weeks, what percent of people would you estimate were masked?