German Chancellor Olaf Scholz has gotten some bad press regarding a transatlantic flight he took from Germany to Canada earlier this week, and I think it's warranted. I first wrote about this a couple of days ago, though the story gets even more interesting, following the return flight to Germany.
Germany still requires masks on planes
While masks were required on most airlines around the globe for the better part of two years, at this point we've seen many countries make mask wearing optional. In Europe, one of the only remaining countries to continue requiring masks on planes is Germany.
Not only does Germany continue to require masks, but the current administration has approved an extension of this policy through April 7, 2023, meaning mask wearing will likely be required for well over seven additional months. On top of that, Germany is tightening restrictions around the types of masks travelers can wear, requiring N95-style masks. This is being done in anticipation of an increase of coronavirus cases in the fall and winter.
We all have our own opinions when it comes to masking on planes — personally I appreciate the ability to make my own choice, given that nowadays we have quality masks that provide a high level of protection to the person wearing them as well, and we also have treatments that can minimize the serious risk of coronavirus.
I know many aren't happy about Germany having extended its mask requirement, and behavior by Chancellor Scholz isn't helping with that sentiment.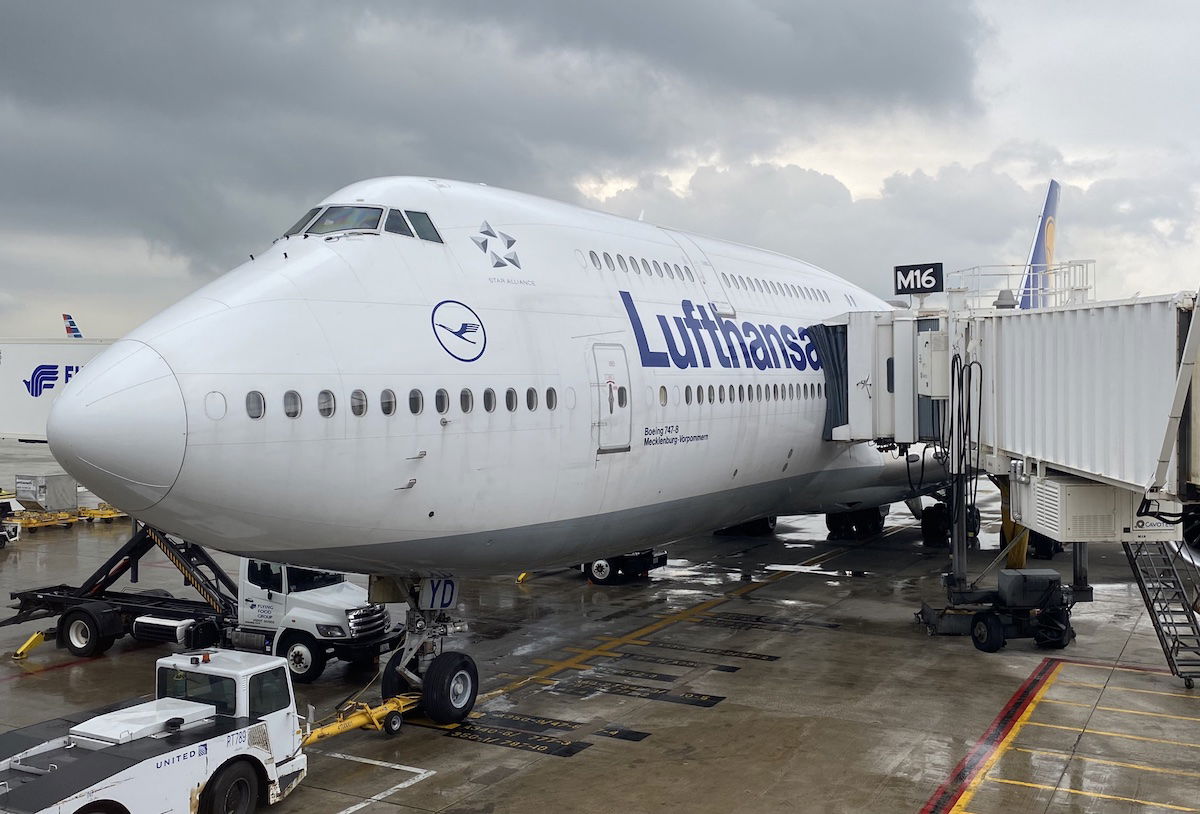 German Chancellor Scholz flies maskless
On Monday, Chancellor Scholz flew from Germany to Canada with quite an entourage on a German government Airbus A340-300. In addition to being accompanied by Economy and Climate Minister Robert Habeck, he was also accompanied by more than 80 other passengers, mostly journalists.
Based on the videos and pictures from the flight, virtually no one was wearing a mask, which seems to contradict the government's stance (for that matter, the Canadian government also requires masking on planes). A government spokesperson has tried to justify this in two ways, both of which I find to be rather ridiculous:
It's claimed that "there is no mask requirement on Air Force flights," though Germany's Infection Protection Act doesn't mention this exemption; for that matter, it would be ridiculous and a very bad look if Germany just excluded government jets from this requirement
It's claimed that "all participants on the trip must present a current negative PCR test prior to departure," which is also true for some travel destinations out of Germany, yet masks are still required on those flights
The story gets even more interesting
Chancellor Scholz has now completed his return flight to Germany, traveling with the same entourage. Did the bad optics surrounding the mask policy have an impact on behavior on the return flight? Nope. It's reported that Scholz and most passengers still didn't wear masks on the return flight.
But here's what makes this even more noteworthy. Remember how one of the justifications given for not requiring masks was that everyone had to take a PCR test? Well, that only applied before the outbound flight, and not the return flight, which was several days later.
A government spokesperson was asked about this, and here's how that went:
Journalist: "Mr Hebestreit, you or a spokesman for the federal government said that there was a high level of protection because everyone on board the plane had to have a current negative PCR test. There were several flights. You didn't just fly from Berlin to Canada, but then further and further and then back again. This means that each person had to show several PCR tests, correct?"

Government spokesperson: "No, that's not correct. To start the journey, which began on Sunday, every participant on this journey had to present a current PCR test that was not older than 24 hours."
Another journalist asked if troops being transported on government planes had to wear masks. Here's the answer:
"The A400M is usually used for troop transports in the operational areas. Masks are generally compulsory here."
Bottom line
German Chancellor Scholz is being criticized for not masking on a German government jet, even though Germany continues to have a mask mandate for aviation. A government spokesperson provided lame excuses, suggesting that everyone was tested (which only applied prior to the first flight, and not prior to travel on subsequent days), and that the law doesn't apply on government planes (which also isn't a good look, even though apparently troops being transported have to wear masks).
It's disappointing to see the lack of leadership here. If the German government thinks that it's important for people to wear masks on planes, then the German Chancellor should be leading by example, especially in front of media, to show that he's not above the rules.
Even if masks weren't technically required on government planes, you'd think Scholz could acknowledge the situation and say it's the right thing to do (based on everyone else being told it's the right thing to do), rather than doubling down with lame excuses.
What do you make of this German government face mask controversy?
(Featured image courtesy of BriYYZ)