Am I the only one who finds it strange that American doesn't count paid upgrades toward elite qualification?
American doesn't offer Loyalty Points for paid upgrades
Major US airlines have done a much better job monetizing premium cabins in recent years, as they try to decrease the percentage of passengers sitting in first class via complimentary upgrades. While I'd say American isn't quite as aggressive as Delta and United in this regard, the airline does fairly consistently offer upgrades with cash after booking.
In some cases the upgrade costs are simply what the price difference would be between economy class and first class, while in other cases the upgrade is a better deal.
One thing to be aware of is that if you accept a paid upgrade after booking, you don't receive the Loyalty Points or bonus AAdvantage miles that correspond to how much you spend.
I find it amusing how American displays this warning to customers. A comfortable seat? ✓! Priority boarding? ✓! No Loyalty Points? ✓! Shouldn't that be an "X," or something, because "No Loyalty Points earned" is a bit different than all the other things on the list.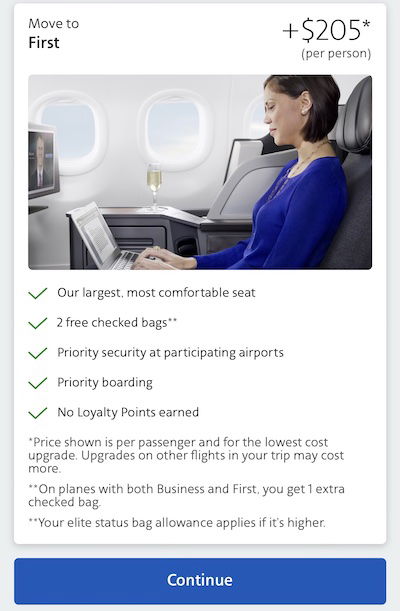 That's a policy American should really change
Nowadays airline business models are so dependent on ancillaries and upsell opportunities, so airlines generally want to incentivize that kind of behavior. American seems like it's behind the curve in that regard.
For example, Delta SkyMiles will award you Medallion Qualifying Miles (MQMs) for paid upgrades, and United MileagePlus will award you Premier Qualifying Points (PQPs) for paid upgrades. Yet American AAdvantage awards you… nothing.
I'm not sure I understand the logic? Many elite members would be more likely to buy paid upgrades if they knew that the purchase counted toward elite status. And since the people who care about Loyalty Points probably largely have elite status and are therefore eligible for complimentary upgrades, this seems like a smart group to further incentivize.
It's especially odd when you consider how easy Loyalty Points are to earn, as you can earn them with everything ranging from credit card spending to buying flowers. Yet directly paying cash for an upgrade isn't among those eligible opportunities, even if the upgrade fee is the fare difference between economy class and first class.
I'm not making this point because I have some personal incentive for this policy to change — I almost never buy these upgrades. However, it's something many readers have mentioned over time, and I share their confusion about this policy.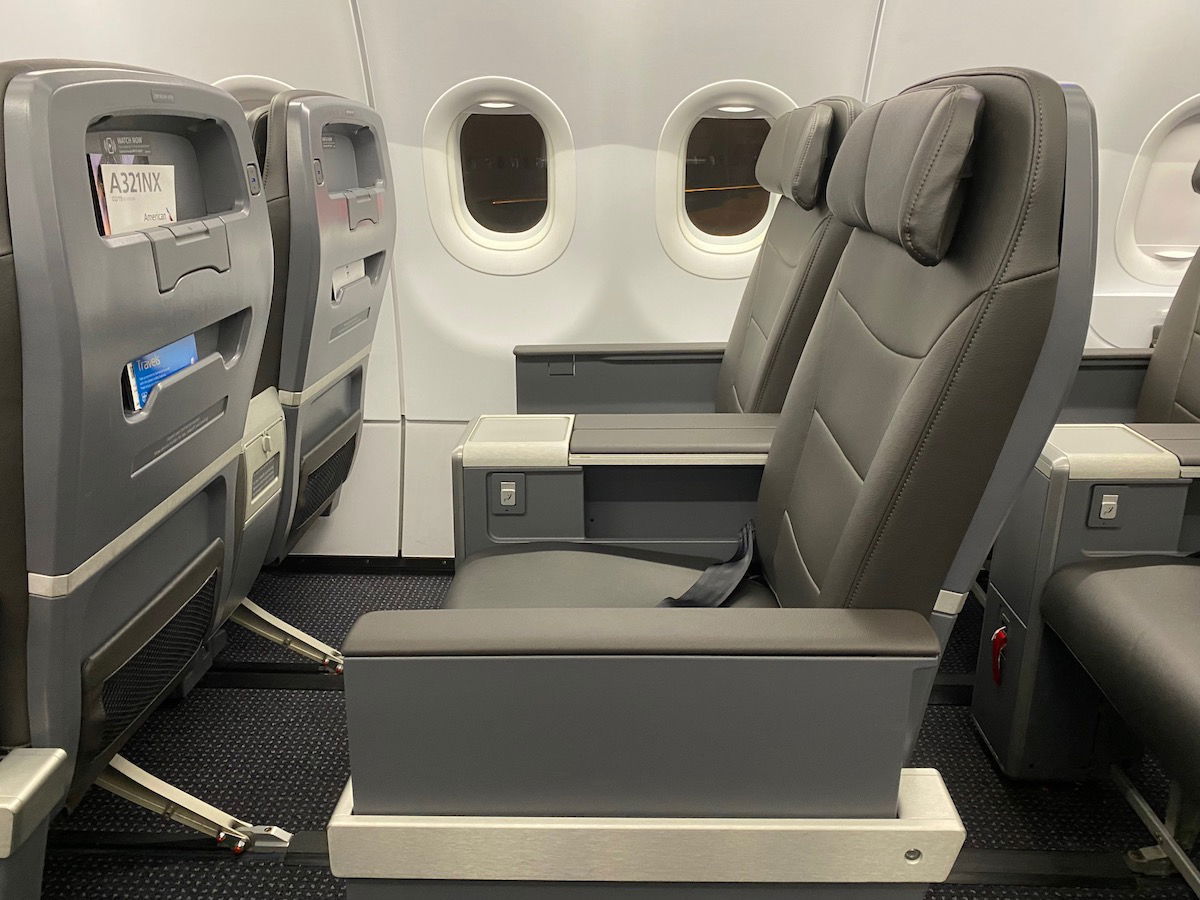 Bottom line
For whatever reason, American doesn't award Loyalty Points for cash upgrades purchased after ticketing. That policy has never made much sense to me.
It doesn't make sense competitively, given than Delta and United have a different policy in this regard. It also doesn't make sense logically, since you'd think American would do everything it could to incentivize cash upgrades, especially among those eligible for complimentary upgrades.
Lastly, while minor, I find the way American displays the information about not earning Loyalty Points to be strange. Shouldn't the "No Loyalty Points" mention have something other than a check mark next to it?
What do you make of American's policy of not awarding Loyalty Points for paid upgrades?