InterContinental Hotels Group (IHG) will be losing over 100 hotels, and they'll be rebranded as Sonestas.
Why IHG is losing so many hotels
For the most part, individual hotels aren't actually owned by the major global hotel groups they belong to. Rather they're typically owned by investment companies, with the hotel group simply having a management contract for properties.
Well, Service Properties Trust (SVC) owns 103 IHG properties, and has claimed that IHG hasn't met its obligations.
SVC had previously sent notices of termination to IHG over failure to pay minimum returns and rents due for July and August 2020, which amounts to $26.4 million, plus accrued interest.
Essentially IHG guarantees a certain minimum return for the owners, and since that wasn't achieved, IHG was contractually supposed to pay, but has refused to do so. IHG had until August 24 to reconcile this situation, but didn't do so.
As a result, SVC is ending its management and branding agreement with IHG for 103 hotels. The contract will end as of November 30, 2020, at which point all of these properties will be run by Sonesta instead. The expectation is that these will be run under the brands of Royal Sonesta, Sonesta, and Sonesta ES Suites.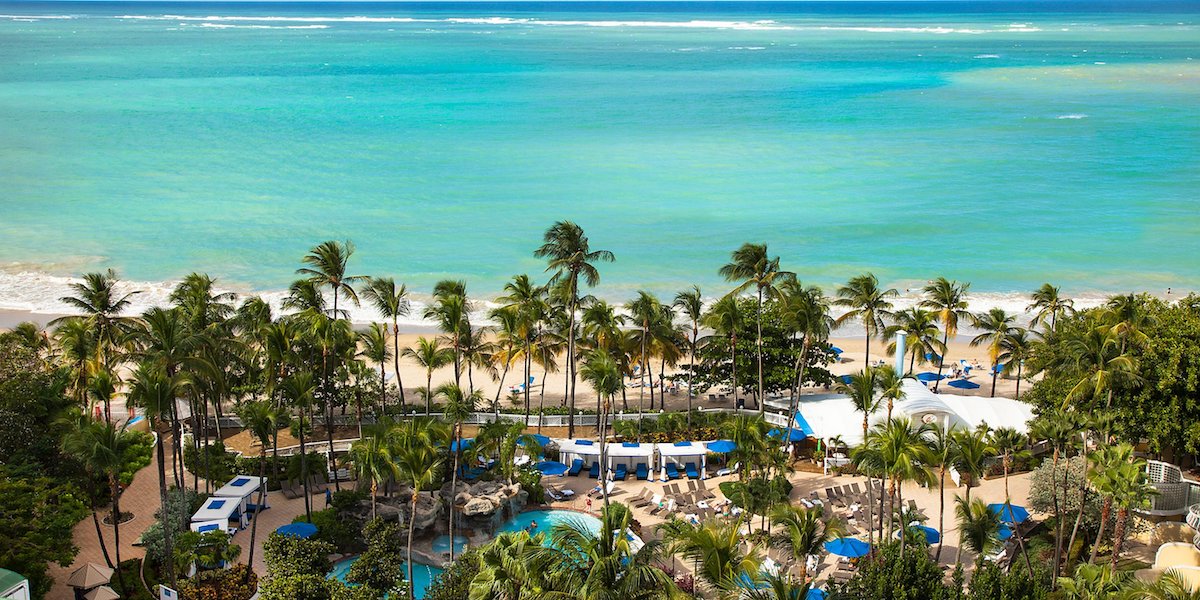 The InterContinental San Juan will be rebranded
Which IHG hotels are being rebranded?
The 103 hotels being rebranded belong to six different IHG brands, and the breakdown is as follows:
Three InterContinentals
Three Holiday Inns
Five Kimptons
11 Crowne Plazas
20 Staybridge Suites
61 Candlewood Suites
To me the full service properties being rebranded are the most interesting news. The following InterContinentals and Kimptons are being rebranded:
The InterContinentals in Austin, Toronto, and San Juan are leaving IHG
The Kimptoms in Washington DC (Palomar), Chicago (Allegro & Palomar), Portland (Monaco) and Seattle (Alexis) are leaving IHG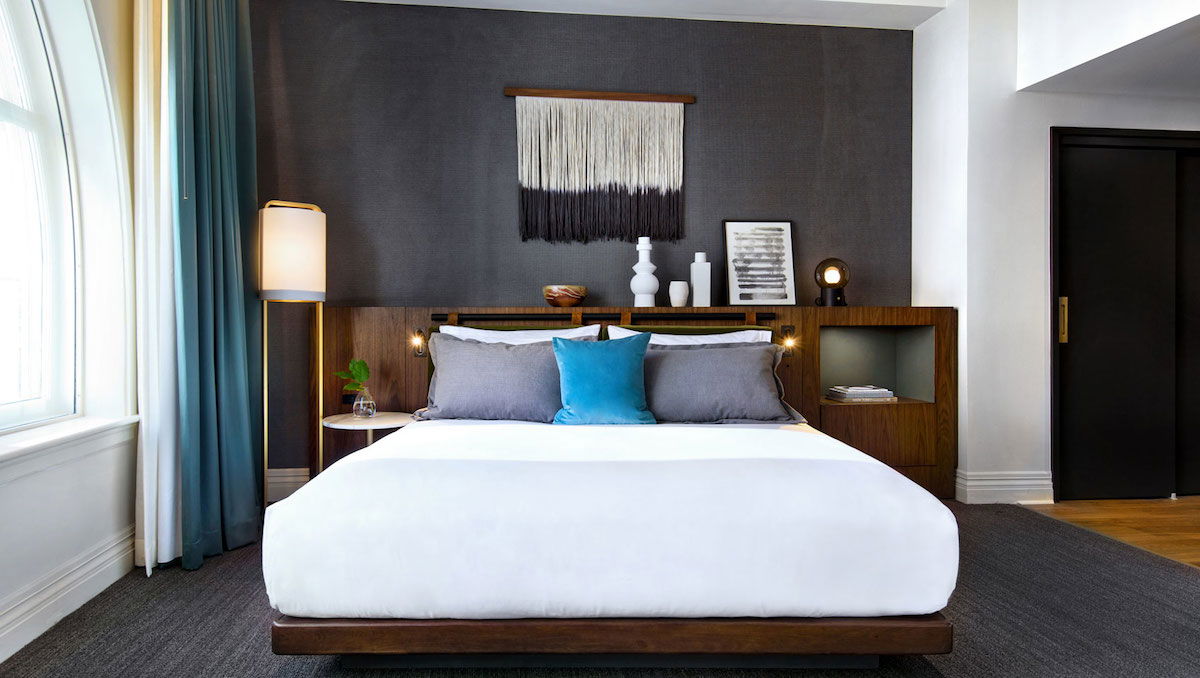 The Kimpton Alexis Seattle will be rebranded
The transition from IHG to Sonesta
I get why ties are being cut with IHG, but on the surface it's a bit surprising to see that these hotels are joining Sonesta. Sonesta has about 80 properties right now, with relatively little name recognition.
However, this isn't the first time that IHG properties have been rebranded as Sonestas. John Murray, CEO of SVC, expects the hotels will perform as well, or better, under Sonesta than IHG:
"SVC and IHG have had a long relationship which began in 2003, but we were unable to reach a mutually agreeable resolution to the defaults by IHG under our management agreements with them. Therefore, after a period of negotiation with IHG, we determined to terminate IHG and rebrand these hotels with Sonesta. Based on historical experience, we believe the current portfolio of 103 hotels may perform as well, or better, as Sonesta hotels post-conversion and once stabilized in their respective markets."
There seems to be some math to back that up:
Sonesta manages 16 hotels that were rebranded from IHG in 2012
After conversion and once stabilized, total annual revenue at these hotels improved 14.4%, and EBITDA at these hotels improved 10.3%
Not only that, but SVC owns an approximately 34% stake in Sonesta, and will therefore indirectly share in any benefit of the new management agreements
SVC also believes having these hotels operated by Sonesta provides greater flexibility, especially if some hotels were to be repurposed to an alternative use or sold in the future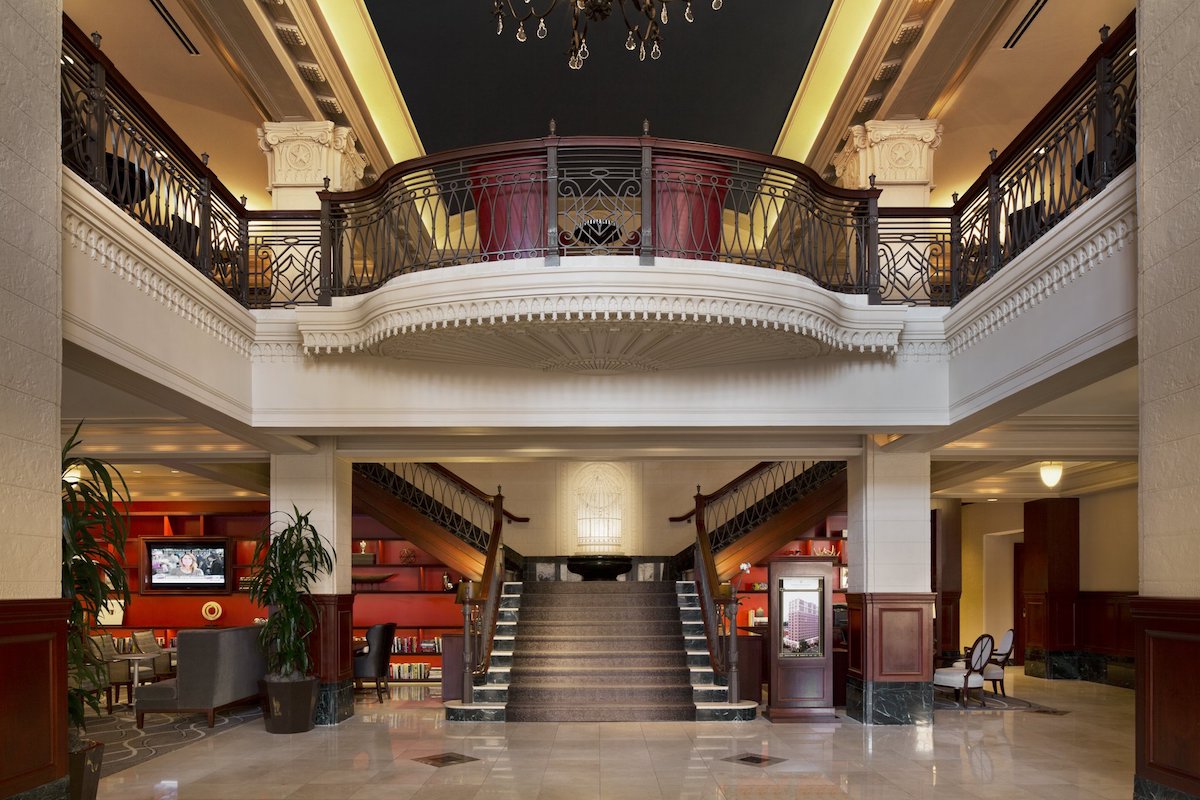 The InterContinental Austin will be rebranded
Bottom line
IHG didn't following through on its obligations to hotels in these unprecedented times. I can't blame the owner of 103 hotels for changing management contracts for these hotels as a result. It looks like Marriott may be in a similar situation.
I would have assumed that properties rebranding as Sonesta (with very little name recognition) would struggle, but past IHG properties being rebranded suggests otherwise.
This is especially sad for the Kimpton portfolio, as Kimpton is losing five of its 68 properties.
See this post for a rundown of Sonesta's Travel Pass loyalty program.
What do you make of these IHG properties being rebranded as Sonestas?