A contract dispute may cause 22 Hyatt Place properties in the US to leave the Hyatt portfolio. Let's take a look at why, and which properties could be impacted. This follows a similar recent situation with 103 IHG properties and 122 Marriott properties.
Hyatt & SVC are at an impasse
Hyatt doesn't actually own most of its hotels, but rather the individual properties are largely owned by investment companies, and Hyatt has a management or franchise contract. Service Properties Trust (SVC) has historically owned a variety of hotels across major hotel groups.
SVC has announced that it has received a notice of termination from Hyatt with respect to management of 22 Hyatt Place hotels. According to SVC:
Hyatt's obligation under the management agreement requires minimum returns of $22 million annually, and it's supported by a $50 million limited guaranty
While Hyatt is currently making payments to SVC, the $50 million guaranty was recently exhausted
As a result, Hyatt may terminate the agreement within 90 days notice once the guaranty has been fully utilized
That means the termination could happen as soon as April 8, 2021
SVC and Hyatt are in discussions regarding possible changes to the management agreement that would enable some or all of the hotels to remain Hyatt Place properties; however, if this doesn't lead to an acceptable agreement, SVC expects to transition management contracts of these properties to Sonesta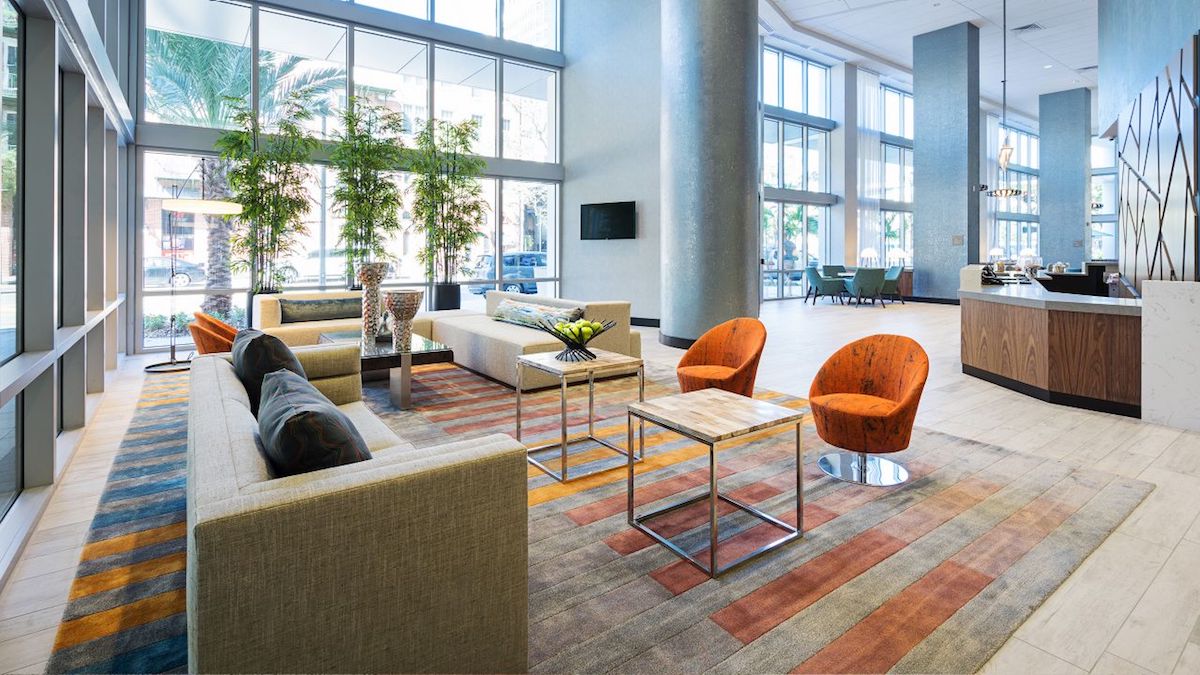 Hyatt isn't meeting its obligations on all Hyatt Place properties
Which Hyatt Place properties could rebrand?
Here are the 22 Hyatt Place properties that are owned by SVC, and that could potentially leave Hyatt:
Hyatt Place Tempe Phoenix Airport
Hyatt Place Tucson Airport
Hyatt Place Colorado Springs Garden Of Gods
Hyatt Place Orlando Airport Northwest
Hyatt Place Atlanta Airport South
Hyatt Place Atlanta Duluth Gwinnett Mall
Hyatt Place Atlanta Cobb Galleria
Hyatt Place Fort Wayne
Hyatt Place Indianapolis Airport
Hyatt Place Kansas City Overland Park Convention Center
Hyatt Place Detroit Utica
Hyatt Place Kansas City Airport
Hyatt Place Charlotte Airport Lake Pointe
Hyatt Place Mount Laurel
Hyatt Place Columbus Dublin
Hyatt Place Nashville Northeast
Hyatt Place Austin North Central
Hyatt Place Dallas North
Hyatt Place El Paso Airport
Hyatt Place San Antonio Riverwalk
Hyatt Place Chantilly Dulles Airport South
Hyatt Place Sterling Dulles Airport North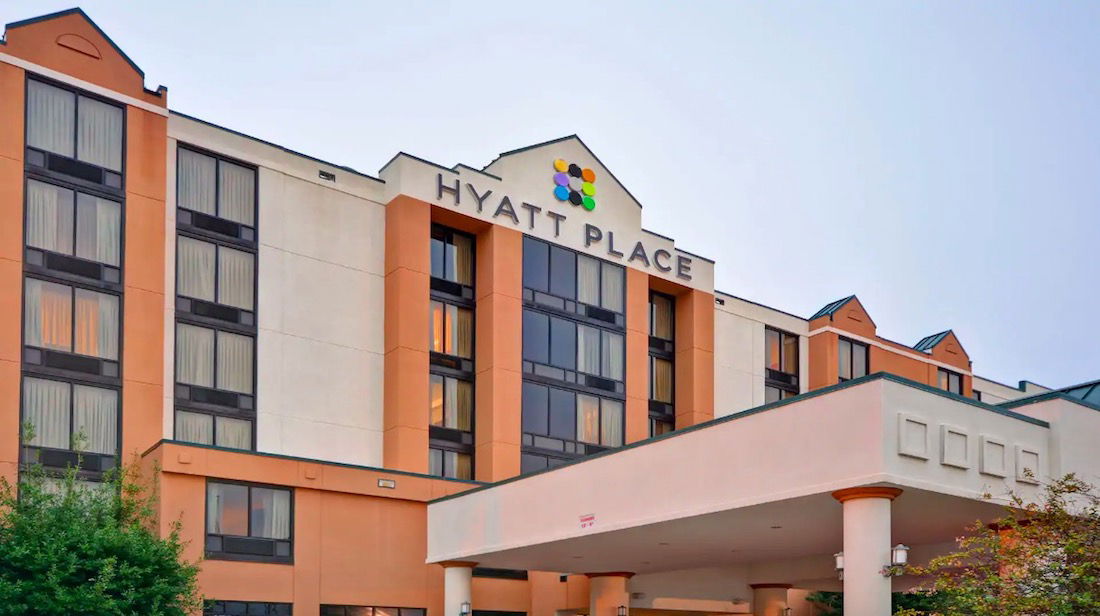 22 Hyatt Place properties could leave Hyatt
What is SVC's strategy with Sonesta?
If you're not familiar with the backstory, you may be thinking to yourself "well, yeah, Hyatt hasn't provided the promised returns, but these are unprecedented times, and it's not like these hotels will get better results if managed by a different group."
The point you'd be missing is that SVC owns a 34% stake in Sonesta, so the company is doing everything it can to grow the Sonesta portfolio. At the beginning of 2020 Sonesta was virtually unheard of, but with IHG and Marriott acquisitions, the group is up to hundreds of hotels.
On top of that, Sonesta is acquiring Red Lion Hotels, meaning the group will truly play in the big leagues when it comes to the number of properties and rooms in its portfolio. SVC is clearly looking for more opportunities to have hotels join Sonesta, and this is a convenient excuse. Sonesta also has a pretty robust loyalty program, called Travel Pass.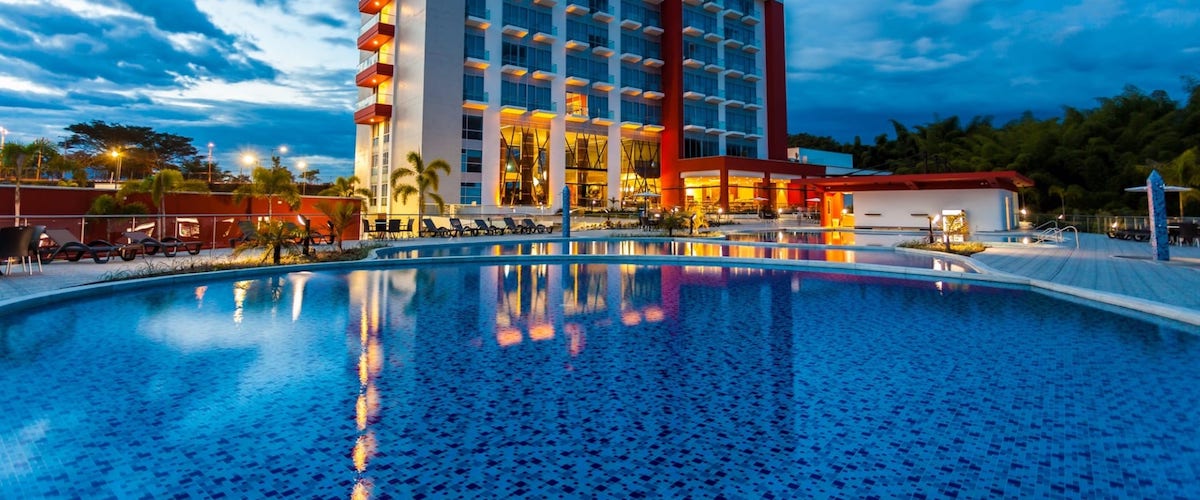 The Sonesta brand is growing at an incredible rate
Bottom line
In April 2021 we could see 22 Hyatt Place properties in the US leave the Hyatt portfolio, and be rebranded as Sonesta properties. This dispute isn't quite as far along as it was with IHG and Marriott, since so far all payments have been made, though that will be changing.
Personally I'd be surprised to see these properties stay part of the Hyatt portfolio, given how determined SVC is to grow Sonesta.
Would you be sad to see any of these properties leave the Hyatt portfolio?
(Tip of the hat to LoyaltyLobby)