Marriott may be losing up to 122 hotels in the coming months, which represents around 1.5% of its global portfolio.
SVC's threat to pull 122 hotels from Marriott
Marriott doesn't actually own most of its hotels, but rather they're owned by investment companies, and then Marriott just has a contract to manage them. Service Properties Trust (SVC) owns 122 Marriott properties in 31 states, with the following breakdown by brand (complete SVC property list):
2 Marriotts
2 SpringHill Suites
12 TownePlace Suites
35 Residence Inns
71 Courtyards
A couple of weeks ago, SVC sent a letter to Marriott requesting Marriott pay $11 million within 10 days, or else it would terminate its management contract with Marriott:
The $11 million is supposed to cover the shortfall between the payments SVC has received to date from Marriott, and 80% of the priority returns due to SVC for the eight months ending August 2020
These properties require annual minimum returns of $194.6 million, but both the security deposit that SVC previously held to secure minimum return payments, and the $30 million guarantee provided by Marriott, have been fully utilized
While the contract between SVC and Marriott was supposed to expire in 2035, SVC could terminate its agreement if it doesn't get the payment
In other words, Marriott has guaranteed a minimum return to hotel owners, but those guarantees haven't been met due to the pandemic, and that gives SVC an easy out.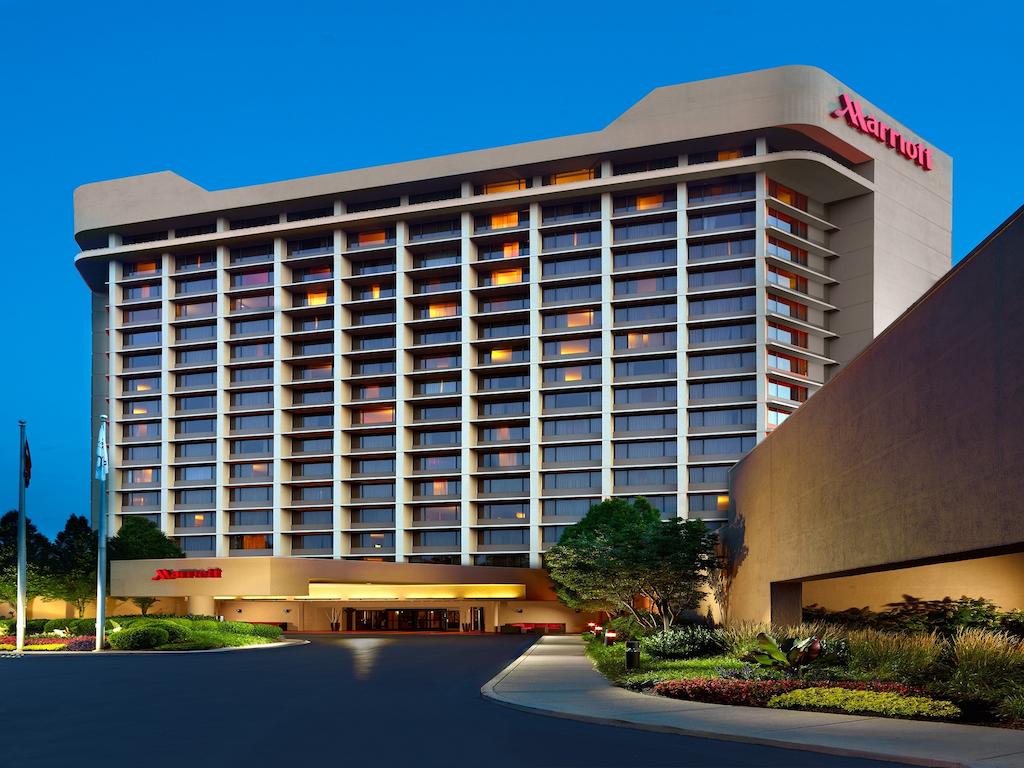 The Marriott Nashville Airport will be rebranded
SVC is following through on its promise
SVC has announced that it's pulling up to 122 hotels from Marriott by January 31, 2021:
98 of the 122 hotels will be transitioning from Marriott to Sonesta
24 of the 122 hotels will be sold for $153 million (we don't know what will happen to them under new ownership)
For a further breakdown of that:
A portfolio of eight TownePlace Suites properties with 834 rooms in four states will be sold for $45.3 million
A portfolio of 16 hotels (13 Courtyard properties and three Residence Inn properties) with 2,155 rooms in nine states will be sold for $107.8 million
SVC has been unable to sell nine additional Marriott branded hotels pursuant to its existing agreement, and those hotels will be transitioned to Sonesta by December 15, 2020
The remaining Marriott properties will be transitioned to Sonesta by January 31, 2021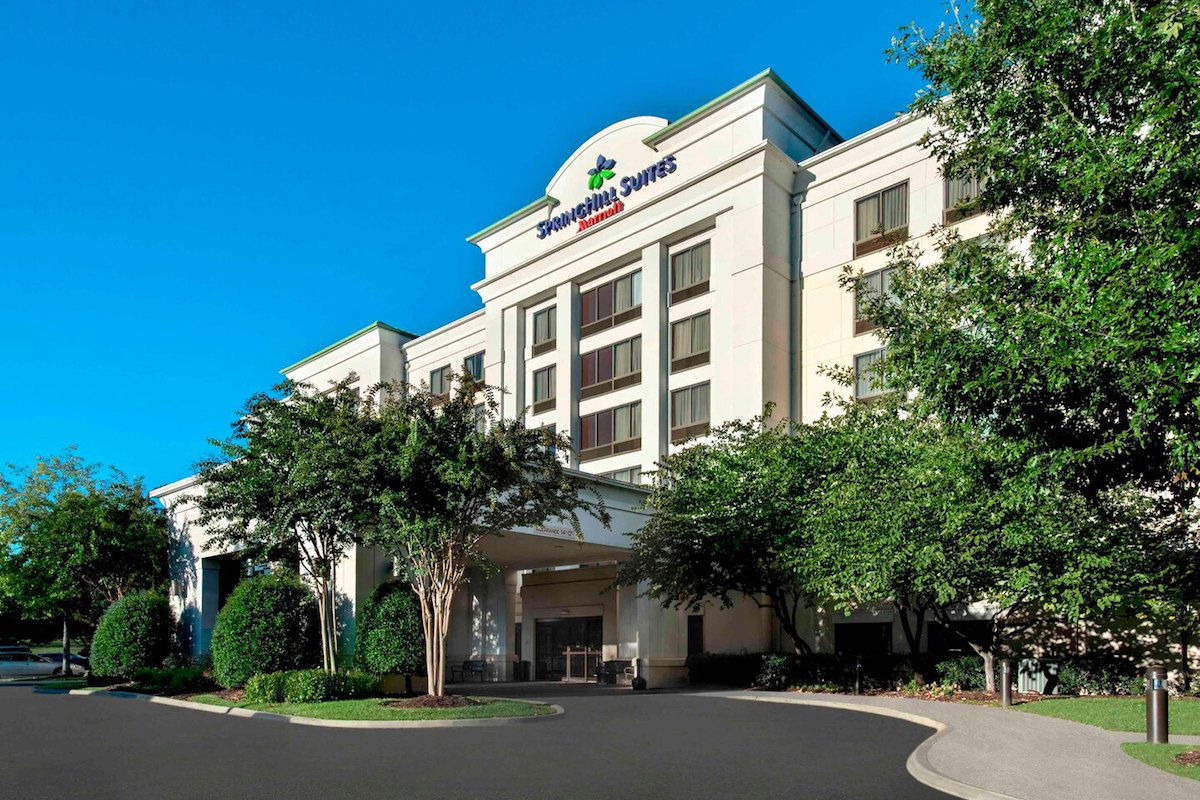 The SpringHill Suites Nashville Airport will be rebranded
SVC's strategy with Sonesta
SVC is taking an interesting strategy with Sonesta. A few weeks back it was announced that 103 IHG hotels owned by SVC would transition to Sonesta for exactly the same reason.
In many ways it almost seems like SVC is looking for opportunities to have more hotels join Sonesta, because SVC owns a 34% stake in Sonesta. In other words, it shares in the benefit of the new management agreement on both ends.
Currently Sonesta has about 80 properties. Then there are another 103 coming from IHG, and now there will be at least 98 coming from Marriott, which means the size of Sonesta could more than triple in a year.
One might assume that there's no way that these hotels will perform as well with Sonesta as with major brands like IHG or Marriott, but history tells a different story:
In 2012, 16 IHG properties were already rebranded as Sonestas, and after conversion the total annual revenue and EBITDA at these hotels improved significantly
Then again, this was during a period where the economy was doing great, so only time will tell if the same is true this time around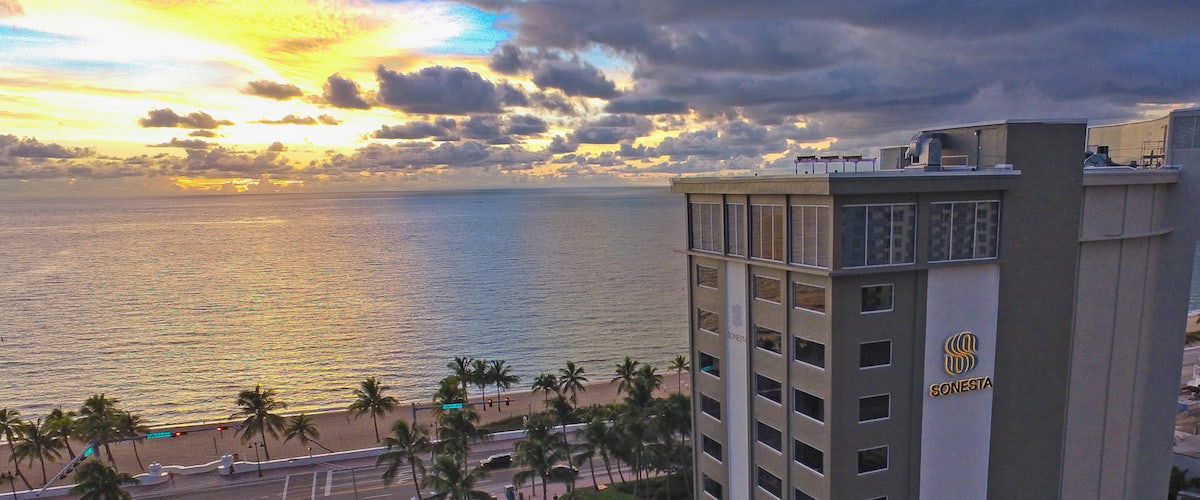 Sonesta's hotel portfolio is more than tripling
Bottom line
SVC is terminating its contract with Marriott for 122 hotels — 98 of them will be joining Sonesta, while 24 of them are being sold, so we'll see what the future holds for them (it could be that these properties maintain Marriott branding).
While we've seen individual hotels leave the Marriott portfolio during the pandemic (or some just go out of business flat out), this is the biggest exodus we've seen from the brand to date
In a way it's nice to see another major hotel group emerge, as Sonesta potentially goes from 80 properties to 300+ properties in a year. Sonesta even has a loyalty program that's fairly rewarding.