Sonesta is a hotel group that many people may not be very familiar with. Currently Sonesta has about 80 properties. However, its portfolio is about to grow, as 103 IHG hotels and 122 Marriott hotels will be rebranded as Sonesta properties due to a dispute between the owners and management companies. On top of that, we may soon see 22 Hyatt hotels rebranded as Sonestas as well.
To be honest, I hadn't looked much into Sonesta prior to this announcement, but as it turns out, Sonesta has a loyalty program. In this post I wanted to take brief look at how the program works.
Sonesta Travel Pass basics
Travel Pass is the name of Sonesta's loyalty program. The program allows members to earn and redeem points, there are elite tiers, there's a co-credit card, and there's even a status match opportunity. Let's go over some of those details.
Earning points with Sonesta
With Sonesta Travel Pass you earn 10 points for every qualifying dollar spent on room rates at participating locations. In other words, a $100 rate (excluding taxes and fees) would earn you 1,000 points.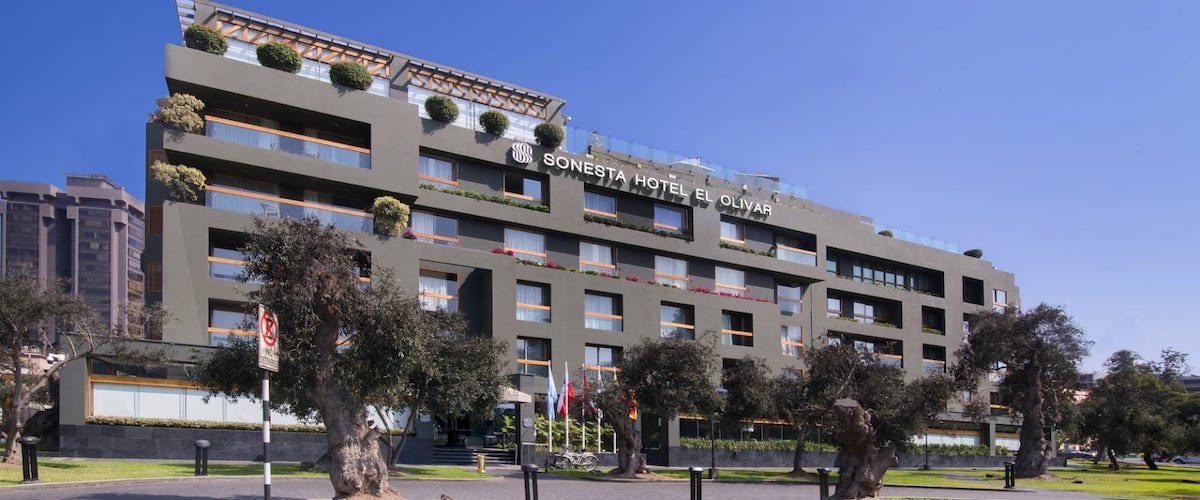 Sonesta Lima
Redeeming points with Sonesta
Sonesta has no blackout dates, so as long as a standard room is available, you can redeem points for it. Redemption rates at Sonesta properties fall into one of nine Tiers:
Tier 1 free nights cost 15,000 points
Tier 2 free nights cost 17,500 points
Tier 3 free nights cost 20,000 points
Tier 4 free nights cost 22,500 points
Tier 5 free nights cost 25,000 points
Tier 6 free nights cost 27,500 points
Tier 7 free nights cost 30,000 points
Tier 8 free nights cost 40,000 points
Tier 9 free nights cost 50,000 points
As you might have figured out, based on earning 10 points per dollar spent, you need to spend anywhere from $1,500 to $5,000 on room rates to earn a free night, depending on what kind of property you want to redeem at.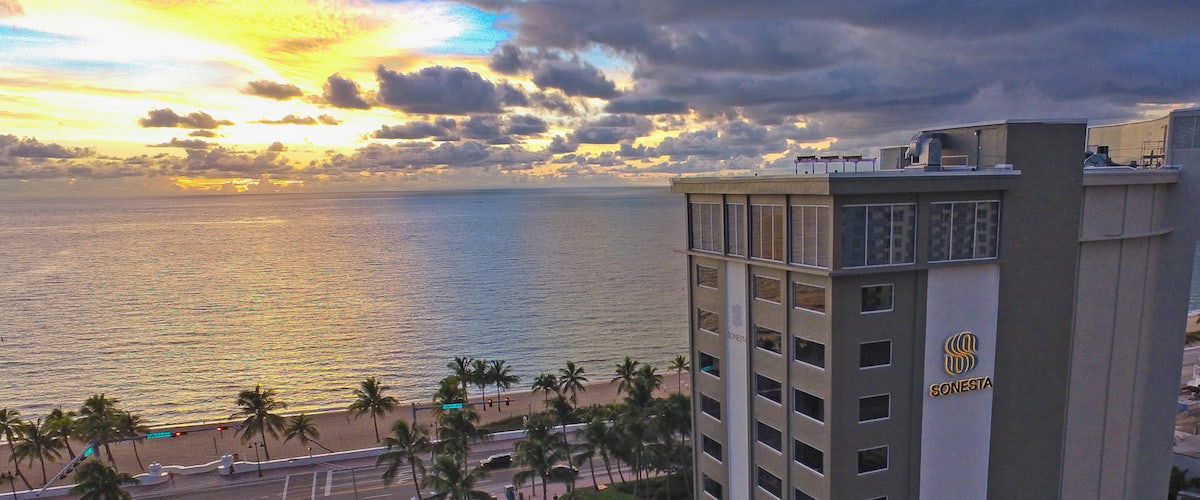 Sonesta Fort Lauderdale
Sonesta points expiration
Points in the Sonesta Travel Pass program expire after 18 months of inactivity. However, any account activity will reset the expiration.
Sonesta elite status program
Sonesta has three membership levels:
Member status is the basic membership tier
Preferred status requires at least six qualifying nights in a calendar year
Elite status requires at least 12 qualifying nights in a calendar year
Here's a chart showing all member benefits in the Sonesta Travel Pass program: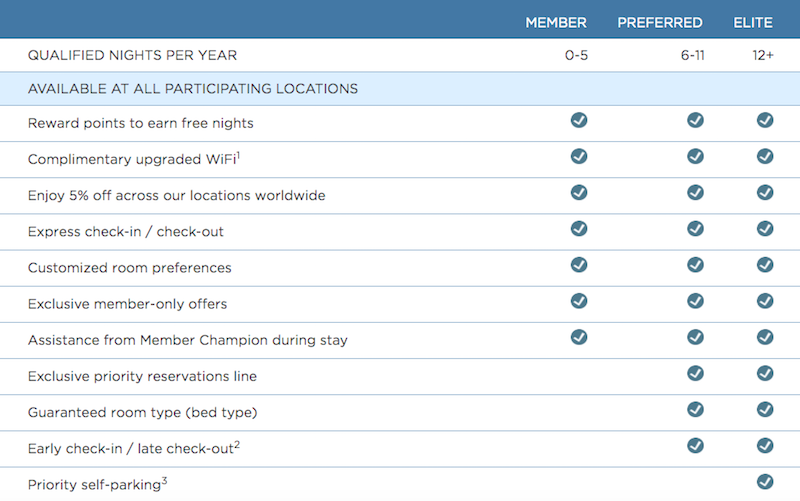 Here are a few key takeaways on my end:
Non-elite members receive 5% off, plus upgraded Wi-Fi, plus a $5 credit at Sonesta ES Suites
Preferred members get early check-in or late check-out (up to three hours beyond regular times) subject to availability, plus a $10 credit at Sonesta ES Suites, plus a one category room upgrade at Sonesta and Royal Sonesta properties
Elite members get free breakfast or club lounge access at Sonesta and Royal Sonesta properties, plus 50% off suite upgrades at the time of check-in, plus a $15 credit at Sonesta ES Suites
I wouldn't say those elite perks are all that much to get excited about, but they're better than nothing.
Sonesta status match opportunity
Sonesta offers status matches to both the Preferred and Elite tiers, based on status in other loyalty programs. To take advantage of this:
Enroll in the Sonesta Travel Pass program
Email Travel Pass customer care ([email protected]) with your Travel Pass number and a copy of your current membership card or statement showing your status in another program
Status matches don't get much easier than that! It appears that you don't even have to prove stays (based on a membership card being sufficient), meaning that status you earned through credit cards should qualify.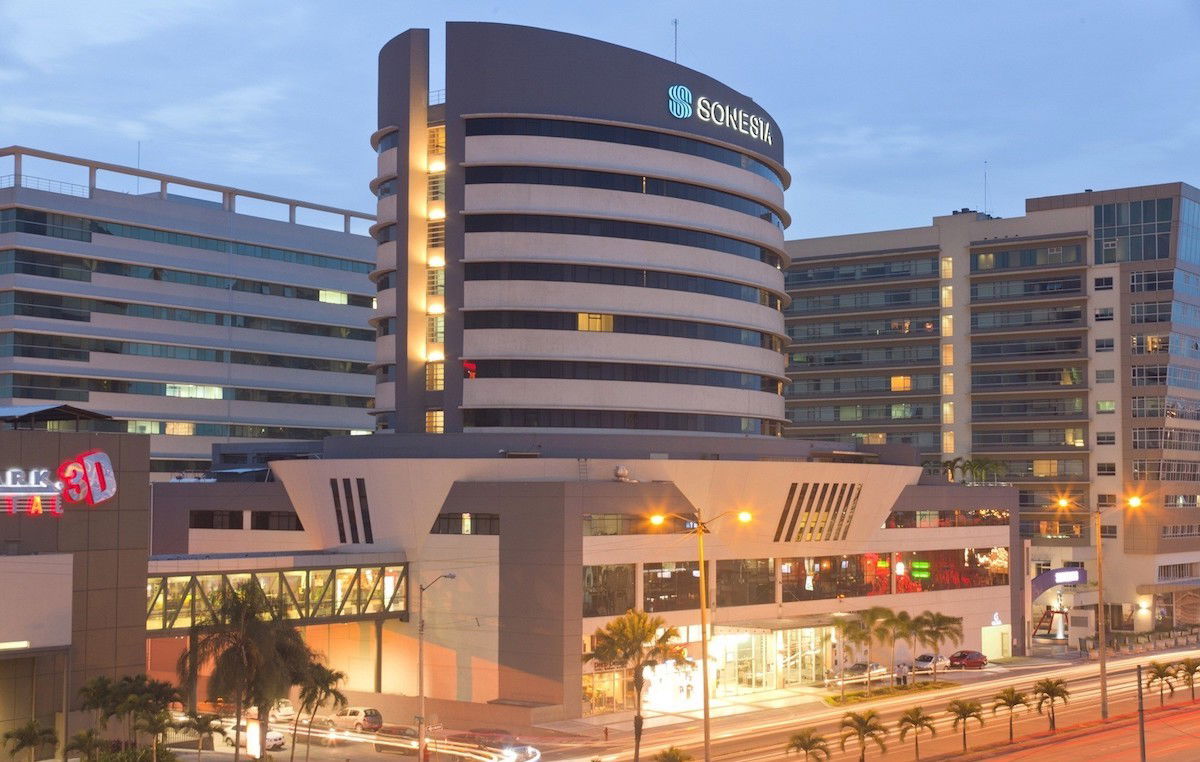 Sonesta Guayaquil
Sonesta credit card
There's a Bank of America Sonesta Travel Pass Credit Card, which is potentially interesting:
The card has a $75 annual fee that's waived for the first year
The card offers a welcome bonus of up to 95,000 points (60,000 points after spending $1,000 within 90 days, 5,000 points for adding an authorized user, and 30,000 points as an anniversary bonus if you spend at least $7,500 in the first year)
The card offers Elite status for as long as you have the card
The card offers a 15% discount on dining and resort amenities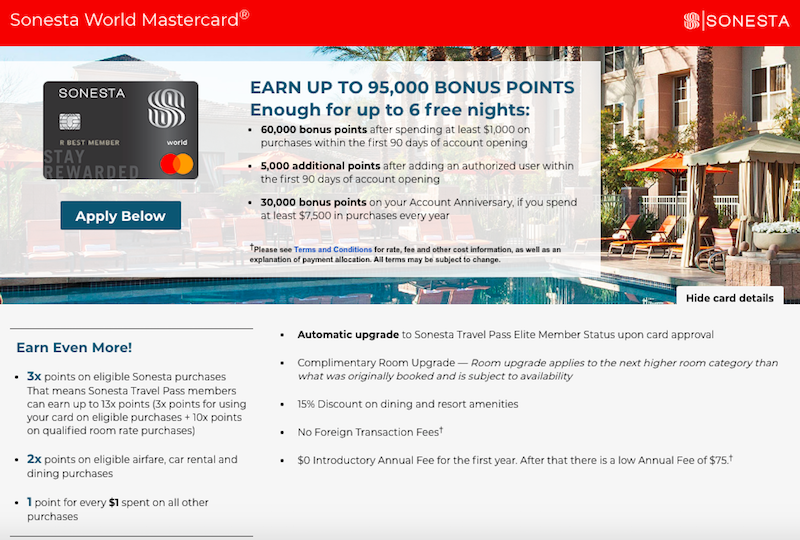 Bottom line
Sonesta's footprint will be more than doubling, as 103 IHG properties are rebranded in the Sonesta portfolio. I knew almost nothing about Sonesta's Travel Pass loyalty program, so it's cool to take a brief look at how the program works.
For a fairly small hotel group, Sonesta has quite a robust loyalty program, with good earning and redemption rates, solid elite perks, a status match program, and a co-branded credit card.
Are any readers existing Sonesta Travel Pass members, and if so, what has your experience been like? Anyone plan on getting a status match?