Iceland's newest airline has just put tickets on sale.
PLAY Airlines secures operating certificate
Icelandic low cost carrier WOW Air ceased operations in March 2019. Later that year details of PLAY Airlines were announced, which is a new Icelandic low cost carrier founded in part by former WOW Air executives. Initially the plans were for the airline to launch in the summer of 2020, but unsurprisingly the pandemic delayed that.
The airline is now just weeks from launching:
PLAY has secured its operating certificate in Iceland
The airline has secured lease agreements for three Airbus A321neos from AerCap
The first aircraft will have the registration code TF-AEW, and it's an A321neo that used to fly for Interjet; it's currently in Houston, where it will be painted, and then it will be flown to Iceland
The airline will launch operations between Keflavik and London Stansted as of June 23, 2021, with more routes to follow shortly thereafter
Eventually the airline plans to operate with a similar business model to WOW Air, offering flights between North America and Europe via the Keflavik hub. However, as of now the airline hasn't requested any sort of permission with the Department of Transportation, so we're likely a minimum of several months away from the airline launching flights to the United States.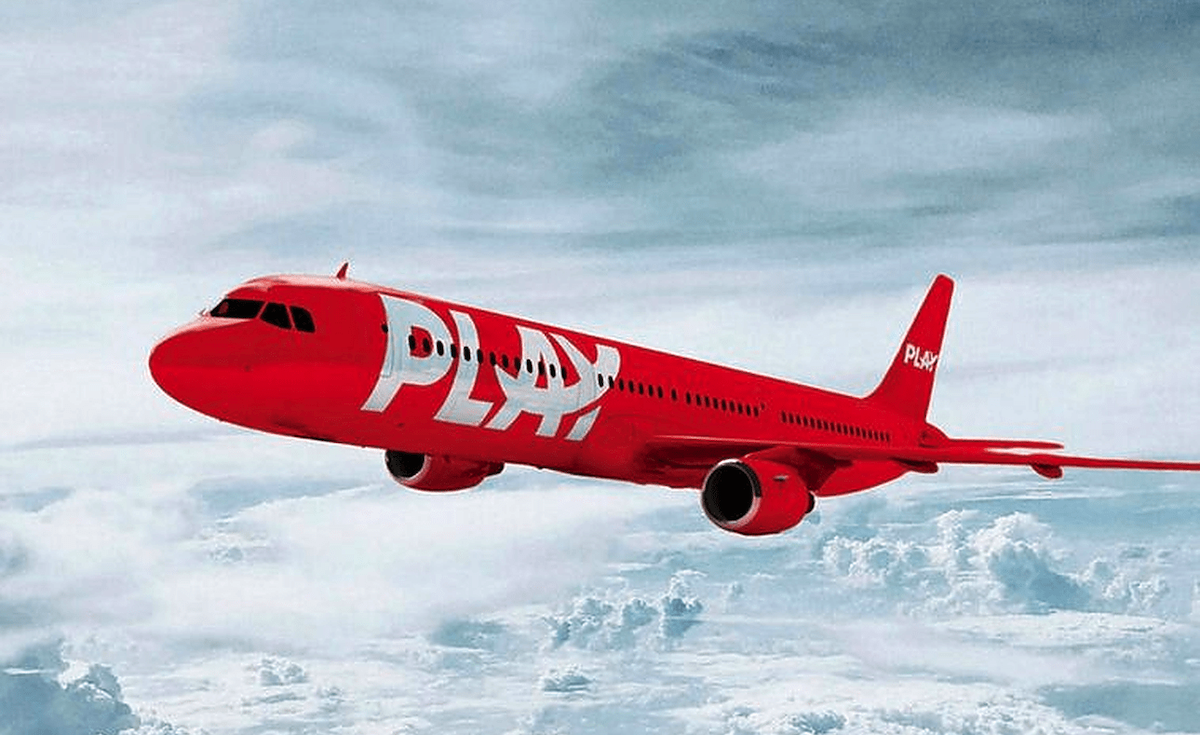 PLAY has secured leases for A321neos
PLAY Airlines routes
Tickets for travel on PLAY Airlines are now on sale, and the airline intends to launch flights to several European cities, including:
Alicante (ALC) as of July 12, 2021
Barcelona (BCN) as of July 15, 2021
Berlin (BER) as of July 1, 2021
Copenhagen (CPH) as of July 21, 2021
London (STN) as of June 23, 2021
Paris (CDG) as of July 14, 2021
Tenerife (TFS) as of June 28, 2021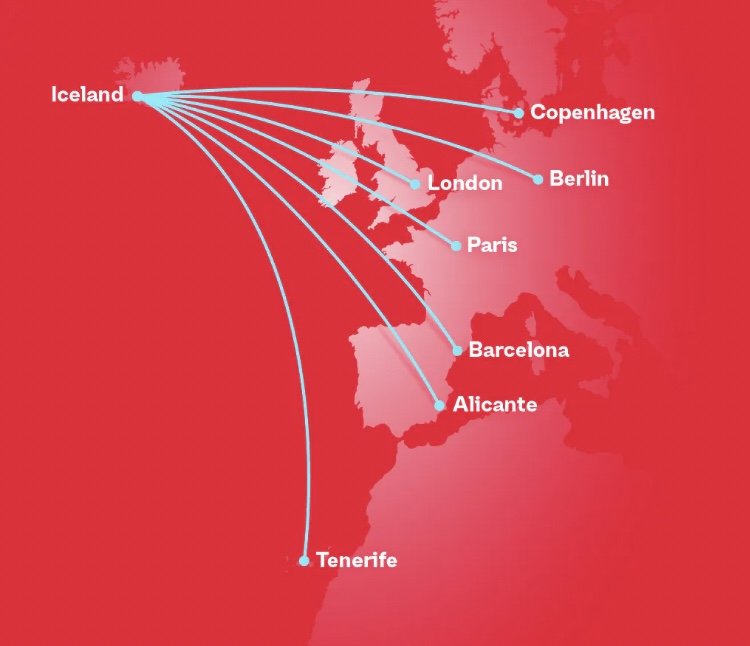 As you'd expect, fares are cheap (think somewhere around $50 one-way), but the airline also has fees for everything, ranging from carry-on bags, to checked bags, to seating, to priority boarding.
It's interesting to me that a couple of the launch markets (Alicante and Tenerife) are vacation destinations in and of themselves, and not otherwise huge markets. While I imagine generally the airline is targeting foreigners who want to fly to Iceland (until service to North America launches), is that the case with those markets as well, or is the airline trying to serve vacation destinations for those in Iceland?
WOW Air's reincarnation remains a mystery
PLAY is one of only two Icelandaic airline startups right now. While there are some former WOW Air executives at PLAY, there's also supposed to be a reincarnation of WOW Air, as a businesswoman from West Virginia purchased the rights to the airline.
While she has promised repeatedly that the airline would soon relaunch, no one actually knows what's going on. The airline may become a cargo airline based in West Virginia, may have a coffee shop in Washington, and may become an Italian airline, or something.
In February of this year she claimed that flights would launch in the first quarter, and Icelandic media has started to question if she's for real. She maintains that WOW Air is still happening. She also claims that the airline will be blocking middle seats so that a food hamper can be placed in that seat:
"It's for an innovation that has to do with a bit of privacy, as well as the ability to remove food service by galley carts and flight attendants."
It's all just so strange.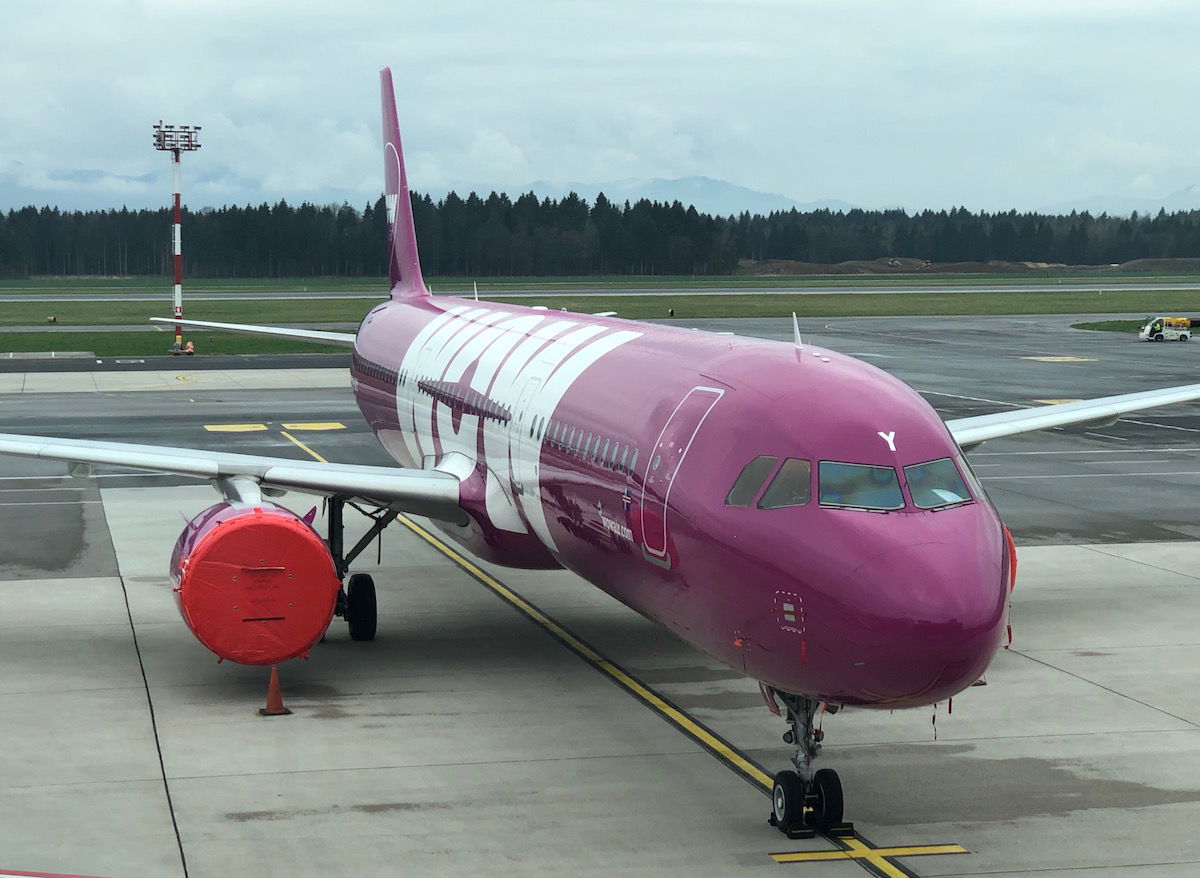 Who knows if WOW Air will ever make a comeback
Bottom line
PLAY sure is moving forward with launching operations quickly. The airline will be launching flights as of June 23, with plans to offer flights to seven destinations in Europe over the summer. PLAY will fly Airbus A321neos and has a low cost business model. I'm curious to see how this works, especially without flights from North America to Iceland.
I also can't help but wonder if PLAY still isn't being a bit aggressive with the timeline here, as the carrier hasn't even taken delivery of its first plane.
What do you make of PLAY?