PLAY is the name of Iceland's new low cost carrier, which will be launching operations later this month. The airline will initially fly between Iceland and points in Europe, and eventually plans to also operate to North America.
The airline is making very nice progress towards launching operations, and has now revealed both its livery and uniforms. I'm really impressed.
PLAY's first painted A321neo revealed
PLAY will launch with a fleet of three Airbus A321neos, and the first plane is just being painted. With the airline launching operations in just over a week, there's not much time left to get the plane ready for service. It looks like the first plane is currently finishing getting its new paint job.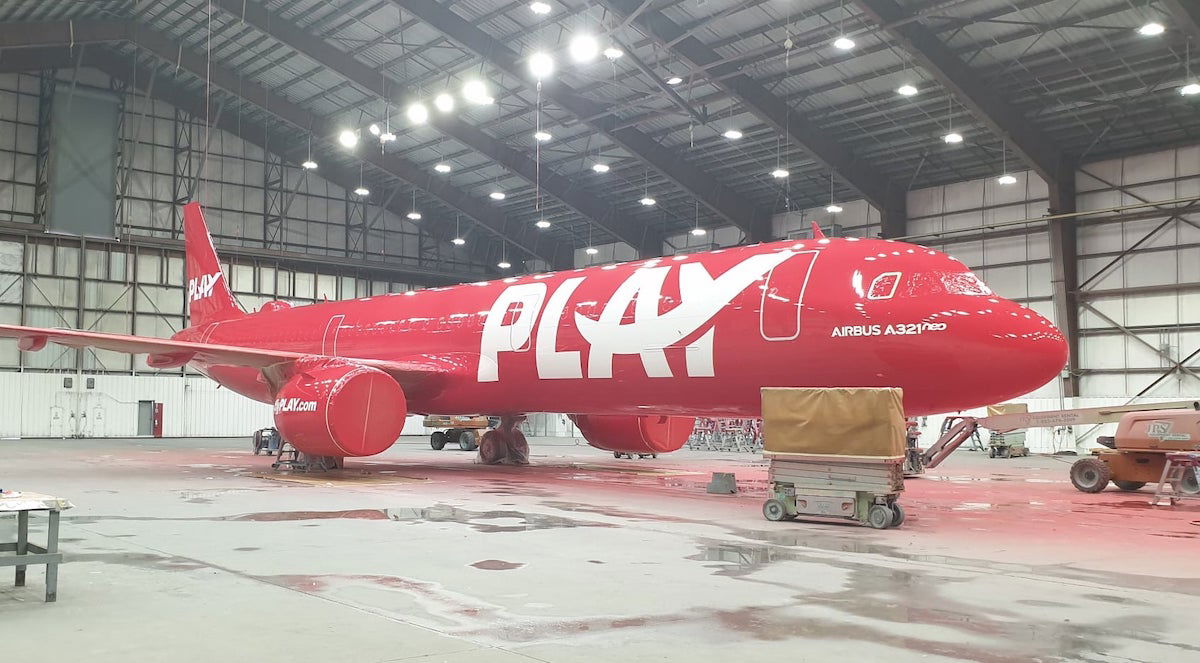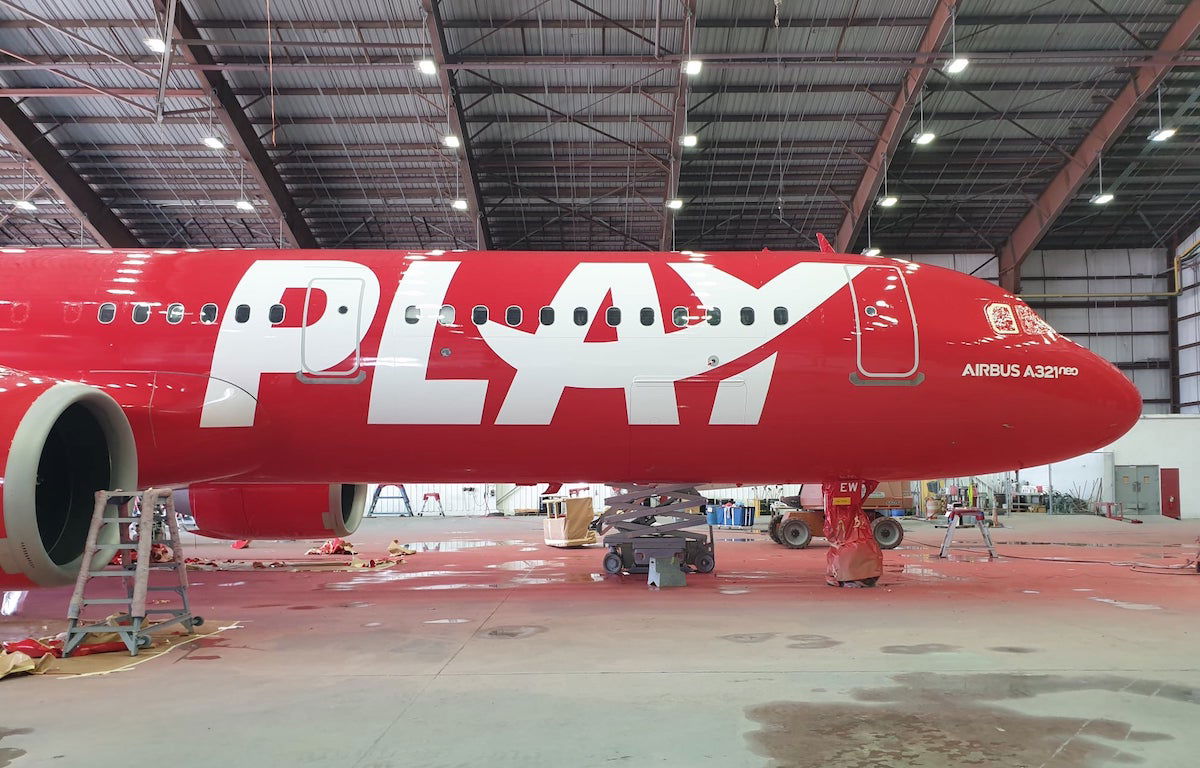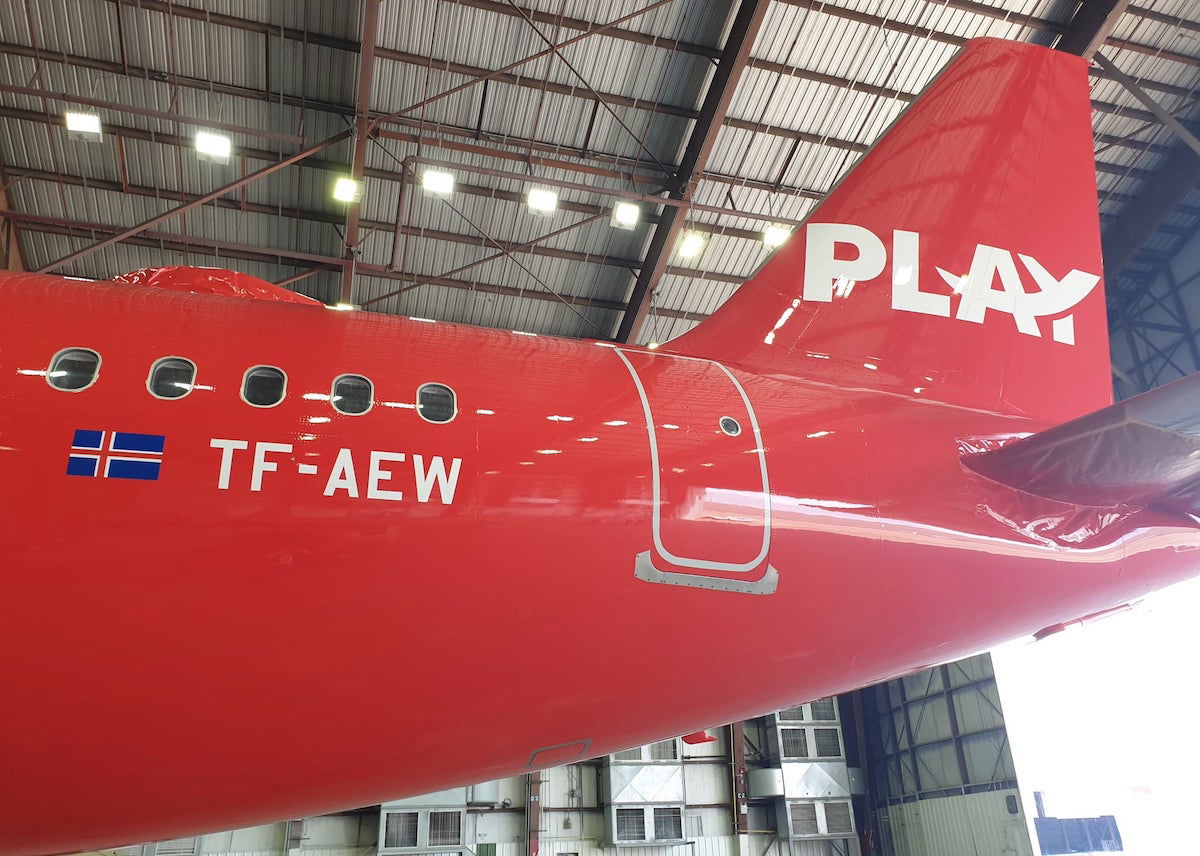 PLAY chose a bold livery, as it's not often you see a plane painted fully in red. The livery really stands out, and I'm kind of surprised by how much I like it — I think it looks really good, especially with the big and modern white "PLAY" logo.
PLAY's employee uniforms revealed
PLAY has also revealed its extremely casual employee uniforms. As the airline describes it, the "new uniforms belong to a new era of cabin crew uniforms." The airline tried to "throw out all those old ideas about airline uniforms and bring in more comfort." The uniforms have relaxed fits, stretchy fabrics, and shoes meant for working on your feet.
PLAY states that the new uniforms encompass the carrier's core values — simplicity, playfulness, competitiveness, equality, and on-time performance. Okay, I'm totally onboard with that, but how exactly do uniforms "encompass" a good on-time performance?
It's stated that the uniforms aren't gender specific, so crews can wear whatever they'd like. That's awesome. Equally awesome is that the airline won't have any rules for employees regarding hair, make up, tattoos, or nail polish, so employees can express themselves how they'd like.
I've gotta be honest, I really dig these uniforms, and what they stand for. Yes, the uniforms are super casual, but this is going to be a transatlantic low cost carrier, and there's nothing wrong with that. I also like that they're not just trying to be casual while still having all kinds of outdated rules, but rather they're going to let employees be themselves as much as possible.
Bottom line
PLAY will be launching operations as of July 15. The airline will likely be similar to the former WOW Air (given the business model and people behind it), though hopefully it's managed a bit more realistically.
Purely stylistically, I really like what I'm seeing from PLAY. I like the red livery a lot more than I was expecting to. PLAY also has the most casual flight attendant uniforms we've possibly ever seen, and I think they look great. I also love that the airline won't have any restrictions around hair, make up, tattoos, nail polish, etc.
What do you make of PLAY's livery and uniforms?