The Hamad International Airport is the new mega-airport which is presently being opened in Doha, Qatar. Some airlines began operating out of it as of April 30, 2014, though Qatar Airways hasn't yet made the transition. The airport looks stunning, as you'd expect from a new build in a Middle Eastern country with bottomless pockets.

The old Doha International Airport was an absolute dump. There weren't even gates, but instead passengers had to be bussed to the planes.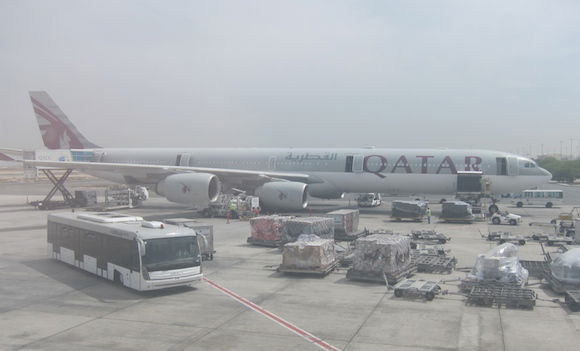 The only exception was first class passengers traveling to Europe, who would be driven to the plane in a (shared) BMW.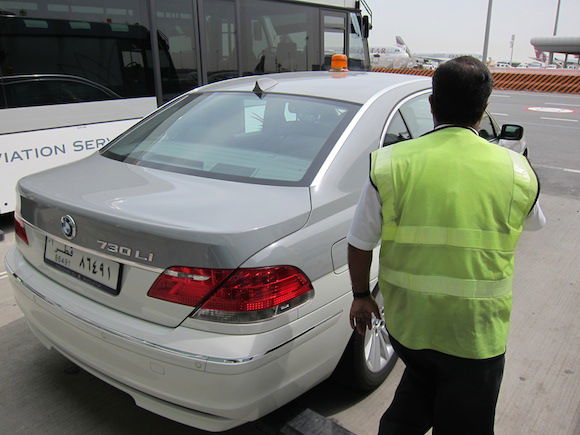 The only good thing about the old airport was that they had a Premium Terminal, so first and business class passengers would never enter the "normal" terminal.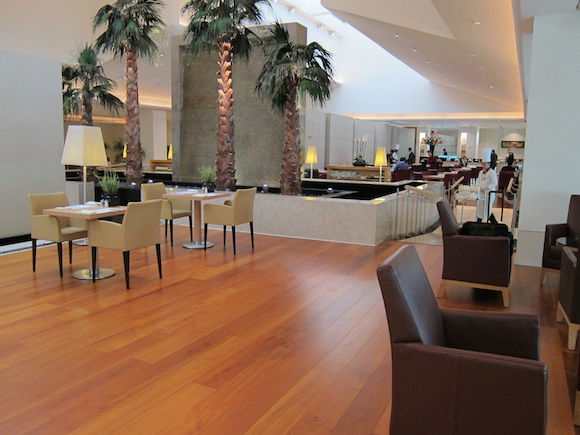 Which all leads me to some interesting updates regarding the new Hamad International Airport:
Qatar Airways will start operating out of Hamad Airport on May 27, 2014
This isn't news, but it's worth mentioning that Qatar Airways will commence service out of Hamad International Airport as of next Tuesday, May 27, 2014. For most passengers this is fairly exciting news. Check out the pictures of the terminal and you'll see why.
Qatar Airways first & business class lounges won't open for two months
Now here's the really crappy part. The opening of Hamad International Airport was already delayed substantially. They were supposed to begin passenger operations in January of this year, but were delayed several months.
So next week Qatar Airways is transitioning over to the new airport. Only one slight problem — their first and business class lounges aren't ready, and they won't be ready for another two months.
I'm a big fan of the CEO of Qatar Airways, His Excellency Mr. Akbar Al Baker, as he's one of a kind in the industry.
Per Gulf Business, why are the new lounges delayed so much?
"It is such a complicated and high-end [operation] that the contractor is having difficulty keeping up with the kind of finishes we want," he said.
Other CEOs might say "yup, sorry, this sucks, we screwed up." But not Mr. Baker — the lounges are simply so high-end that they couldn't possibly be finished already!
How will they accommodate first and business class passengers?
Al Baker said that in the intervening period, business and first passengers "will be accommodated in lounges we already have and if we find the capacity is getting filled we have vouchers for them to use."
I'm booked in first class on the Qatar Airways A380 inaugural from Doha to London, so I quite look forward to using some Priority Pass lounge or getting some vouchers for the food court.
Don't get me wrong, I get their struggle here. They can't delay the opening of the new airport any further, since they're about to take delivery of their first A380, and they can't fly it to the old airport. So they don't have a choice.
Qatar Airways will allow oneworld Emeralds into first class lounges
As a oneworld Emerald (top tier) member, you get access to first class lounges regardless of which class of service you're traveling in. There are three exceptions, however:
The airlines have created exception whereby only first class passengers can use those lounge, and not oneworld Emerald members.
However, per Australian Business Traveller, Qatar Airways does plan on admitting oneworld Emerald members into the Doha first class lounge, whenever it may open. So that's certainly good news for oneworld Emerald members. However, they don't plan on admitting oneworld Emerald members into their London Heathrow first class lounge, as they'll continue to send elite members to the SkyTeam Lounge London Heathrow (ironically enough).
Qatar Airways restriction was always silly in my opinion, since they market their regional flights as offering first class and economy class. So the first class lounges are filled with "actual" first class passengers traveling to London and Paris, as well as anyone traveling in a premium cabin within the Middle East. That always seemed silly to me.
Bottom line
I can't wait to check out the new Hamad International Airport, despite all the struggles they're facing with the opening. I look forward to using the first class lounge as a oneworld Emerald, though it sucks that it won't be ready for another couple of months.