Bahrain-based Gulf Air used to be the biggest and most global airline in the Gulf region. This was when politics in the region were different, and before we saw the development of airlines in the UAE, Qatar, etc.
Over the past decade Gulf Air has largely struggled to compete with their peers in the region. The airline had an outdated fleet, and didn't have a global route network.
However, the airline is about a year into a five year transformation, and it seems to be working really well.
For example, the airline recently started taking delivery of Boeing 787-9s, which feature excellent Apex Suites in business class. The airline has six of these in their fleet, with a further 10 to be delivered.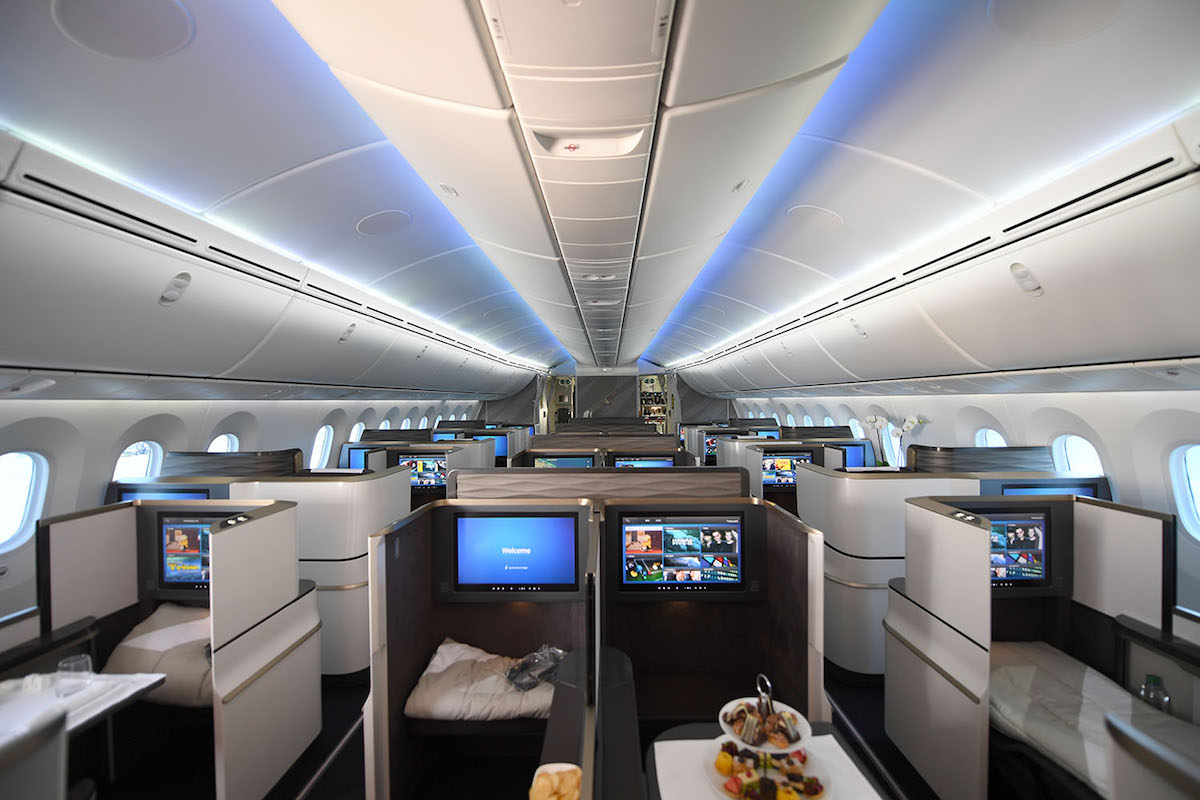 Now the airline has some major growth aspirations, once again.
Gulf Air wants to resume flights to the US
Gulf Air's CEO, Kresimir Kucko, has stated that the airline wants to launch flights to the US within three years:
"We will be operating in the coming years more in Europe and also the Far East. Hopefully, in the coming two, maximum three years, we would be able to open flights to the US."
The airline flew to New York and Houston back in the day (if I recall correctly they actually flew from Bahrain to New York to Houston), though those routes are long gone, and currently the airline operates flights exclusively to Europe, Asia, and Africa.
Logically you'd think that if Gulf Air were to resume flights, New York would be the obvious choice, given that it's where just about every airline seems to want to fly.
However, Bahrain's oil minister has also stated that the country is looking at developing closer ties with Houston, and was looking at setting up a nonstop flight. So either route seems like a real possibility.
The New York route would cover a distance of about 6,600 miles, while the Houston route would be an ultra long haul, at nearly 8,000 miles.
How does Gulf Air expect to succeed in the US?
Is Gulf Air considering resuming US flights because they actually think they can make money flying there, or are they doing it for prestige and/or business ties?
Gulf Air recognizes that they're a boutique airline, and that's a strength they want to play on. As the CEO himself admits:
"You can't compete with airlines that are bigger in size, volume or with prices. You can only compete in quality … I can compete with any airline, no matter the size, with the quality of my product. That's the battle I willingly participate with a chance to win.

We want to offer our passengers traditional Arabian hospitality. Which for that to really put true meaning into practice, you really need to offer something unique."
I totally appreciate a CEO who wants to invest in the product, though he also acknowledges that his airline can't compete in terms of schedule or price.
The reality is that Gulf Air's biggest competitors are also known for their excellent products, whether we're talking about Emirates' A380 business class or Qatar Airways' Qsuites. I doubt they're going to find that people are willing to pay a premium to fly Gulf Air over those airlines.
So adding service to the US doesn't exactly seem like a money-making recipe.
Bottom line
I wouldn't take Gulf Air resuming flights to the US as a sure bet, since a lot can change, especially since this is potentially still a couple of years off.
If Gulf Air does resume flights to the US, it seems like it wouldn't be done to turn a direct profit, but rather to improve energy ties between the two countries. If that's the case, it sounds like a Bahrain to Houston flight would be most likely.
Do you think Gulf Air will follow through with launching flights to the US?
(Tip of the hat to View from the Wing)