Well played, Lufthansa, well played…
Lufthansa unveils "Diversity Wins" Airbus A330
The World Cup is right around the corner, and Lufthansa is the official airline of Germany's men's soccer team.
On Monday, November 14, 2022, the airline will be flying players, coaches, and support staff to their training camp in Muscat, Oman. This actually isn't a charter flight, but rather is a scheduled Airbus A330 flight from Frankfurt to Dubai via Muscat, LH632.
The airline won't just be using any Airbus A330, though. The airline has painted this plane in a special "Diversity Wins" livery. Here's how Lufthansa describes this:
Lufthansa is a byword for openness, tolerance, diversity and bringing people together. The company enables its customers from all nations and cultures to connect, and welcomes everyone aboard, regardless of gender, age, ethnicity, religion, nationality, identity or sexual orientation. And it is taking this same message – that Diversity Wins! – aloft and around the world, through the special "Fanhansa" livery which it has devised together with illustrator Peter Phobia and applied to its Airbus A330 D-AIKQ.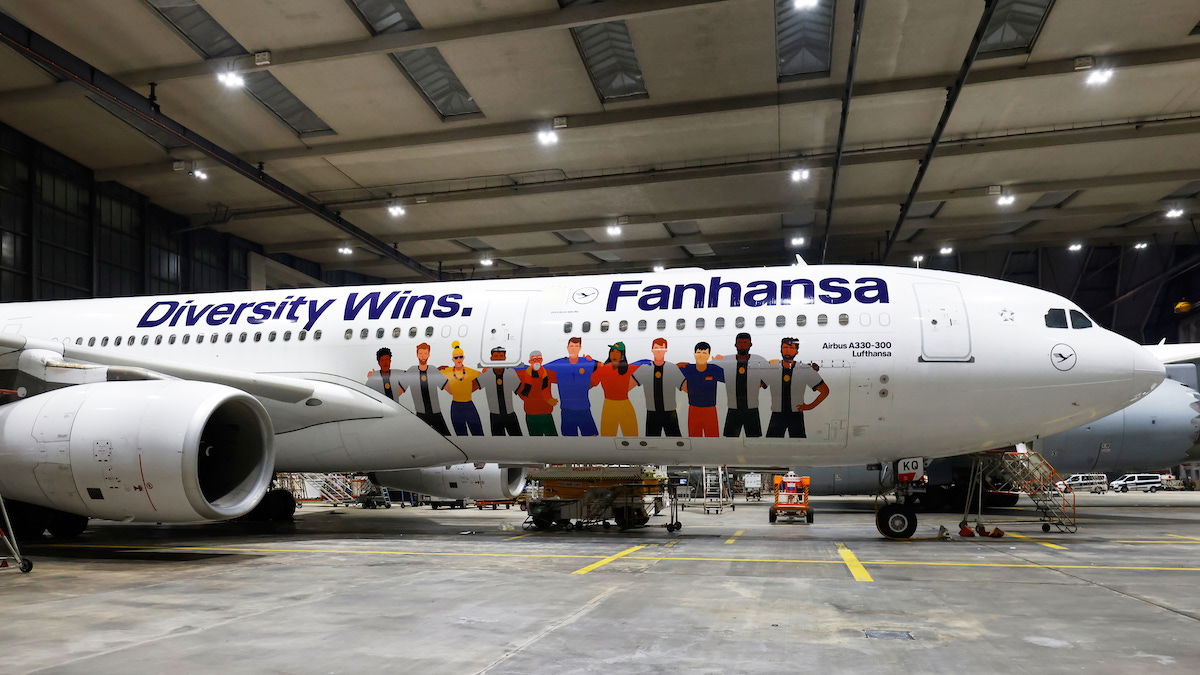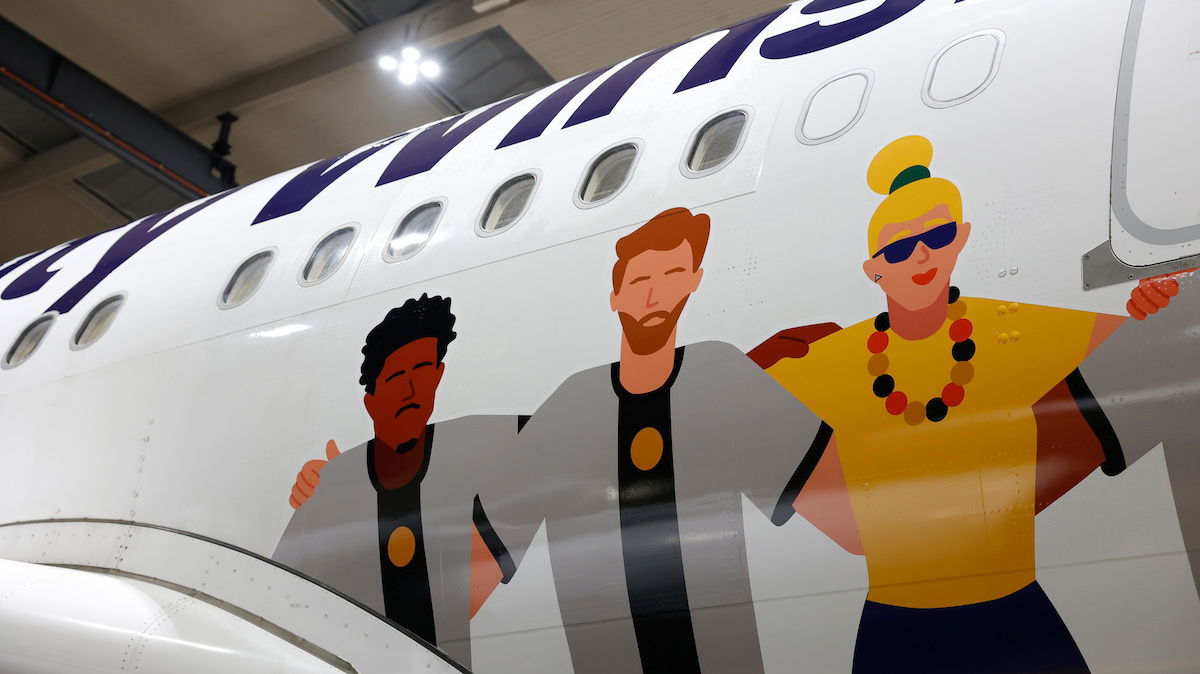 This will be a controversial World Cup
The World Cup is easily the biggest event that Qatar has ever hosted (or that any country could host, maybe other than the Olympics). Qatar is hoping to showcase what it has to offer, and further elevate its place in the world. Admittedly Qatar is also probably the most controversial country to ever host the World Cup.
Lufthansa is trying to make a point with this obvious message, and that's great. Lufthansa has had special World Cup liveries in the past. However, they have been more about general enthusiasm for soccer, rather than any specific social message beyond that.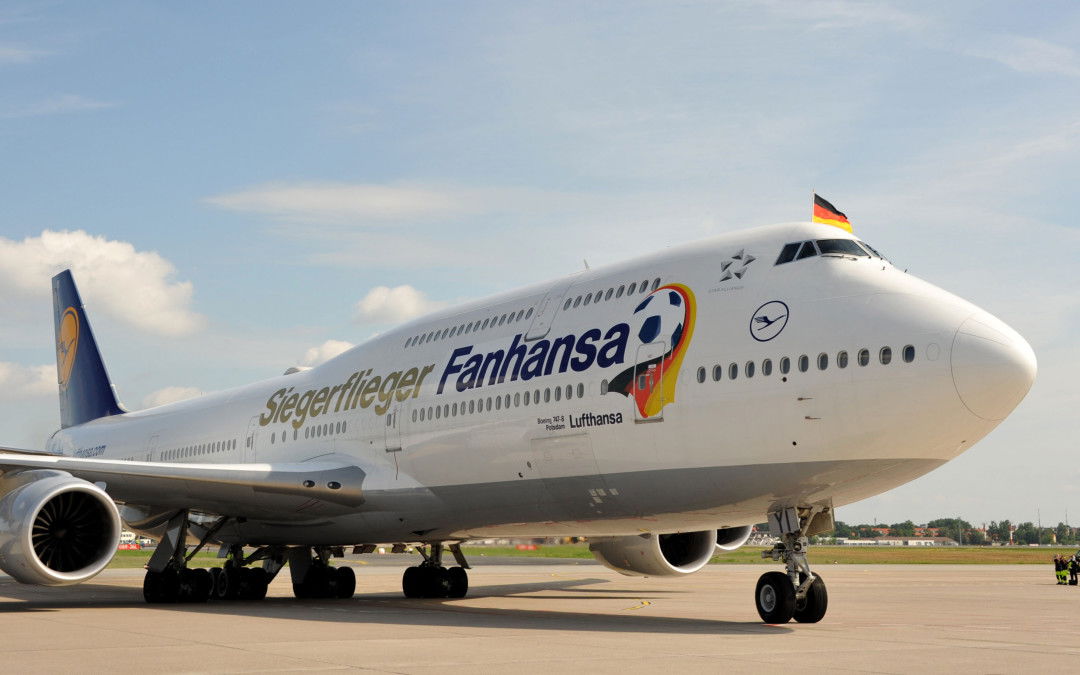 This will be far from the only human rights and/or equality related controversy we'll see at the World Cup. For example, many team captains are expected to wear a OneLove armband, intended to be against LGBTQ+ discrimination.
Denmark's team was going to wear "Human Rights for All" training shirts, but that ended up being rejected by FIFA on technical grounds.
Just a few days ago, Qatar World Cup ambassador Khalid Salman made headlines, when in a television interview he said that gays are welcome in Qatar for the World Cup, but that "they have to accept our rules here." He went on to say that homosexuality is "damage in the mind."
I'm curious to see how this all plays out…
Bottom line
Germany has unveiled a special Airbus A330 in a "Diversity Wins" livery, which will be used to fly Germany's men's soccer team to the Middle East. Kudos to Lufthansa on this, and I imagine this is only one of many human rights related messages we'll see from other countries related to this World Cup.
What do you make of Lufthansa's "Diversity Wins" A330?