In September 2017 I first wrote about Global Ghana Airlines, a new startup airline that intended to operate nonstop flights between Chicago and Accra. At the time the airline announced that they'd begin operating flights within weeks.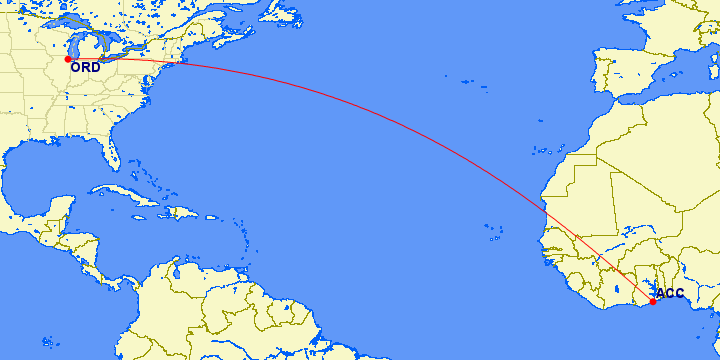 There was only one slight problem. The airline didn't actually exist. That's to say that they didn't have a plane, and they didn't have any sort of approval from US or Ghanaian authorities (and as Baltia can attest to, that can take 30+ years to get).
In fact, the Ghana Civil Aviation Authority accused Global Ghana Airlines of misleading consumers, and advised the public not to conduct business with the company.
In December 2018 Global Ghana Airlines issued a press release assuring people they were legitimate, and stating that they had a new launch date of March 20, 2019.
In April 2019 they even published a video highlighting their tantalizing onboard cuisine (on their imaginary aircraft), and highlighting how they were going to launch flights in October 2018 (yes, you read that right).
If you're anything like me you're lining up and ready to give Global Ghana Airlines your money. This is one inaugural flight I don't want to miss!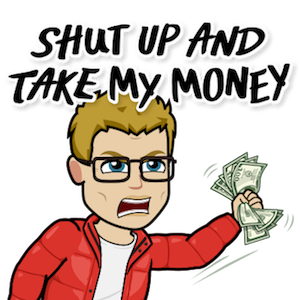 So there's some great news on that front. This week Global Ghana Airlines announced that they're launching the Chicago to Accra route in a couple of months, and tickets are now on sale.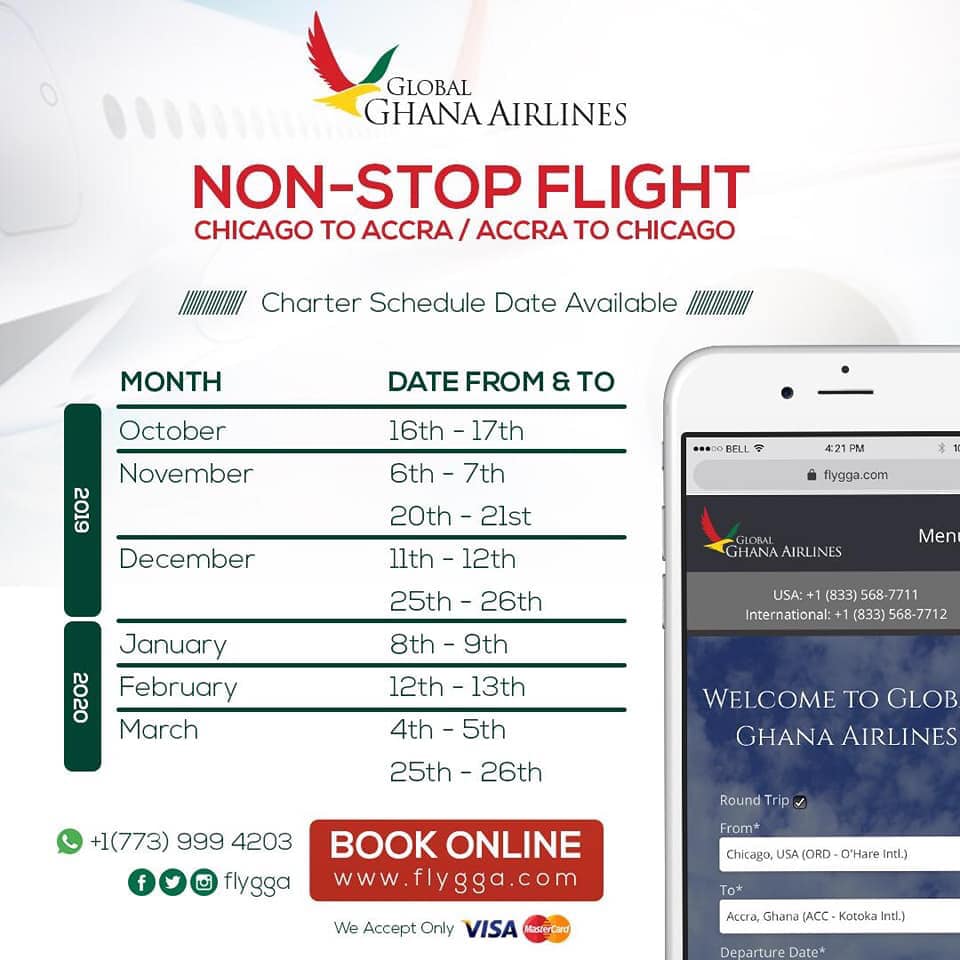 As of now the airline will only operate nine roundtrip nonstop flights (which they refer to as a "charter schedule"), on the following dates:
October 16-17, 2019
November 6-7, 2019
November 20-21, 2019
December 11-12, 2019
December 25-26, 2019
January 8-9, 2020
February 12-13, 2020
March 4-5, 2020
March 25-26, 2020
That seems like an ideal schedule. You can spend either four hours or three weeks in Ghana.
And indeed if you go to their website, flights are now on sale. It's even an amazing deal, because business class is cheaper than "economy perk." These flights are selling like hot cakes, though, because regular economy is already sold out.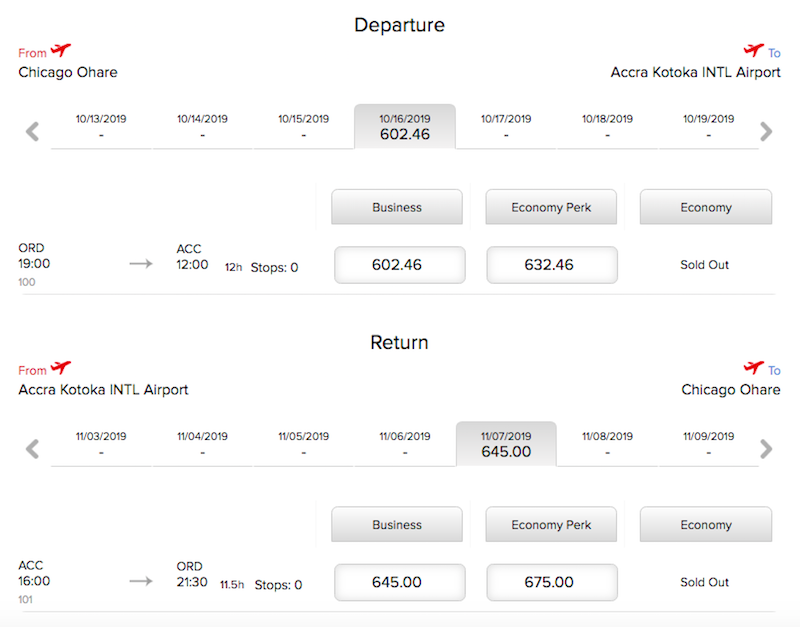 Roundtrip business class for $1,247? DEAL!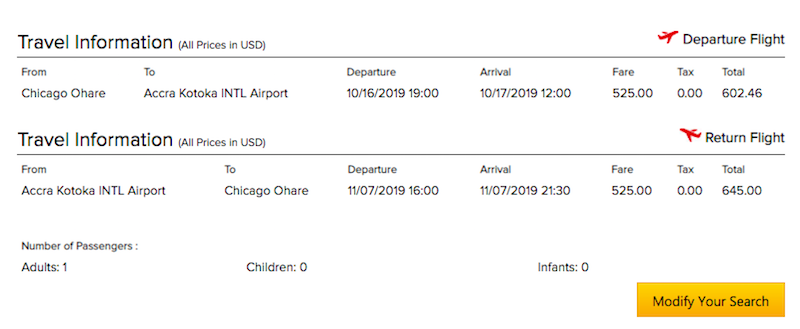 The seatmap for the plane sure is interesting-looking. Business is in a 2-3-2 configuration, while economy is in a 3-3-3 configuration: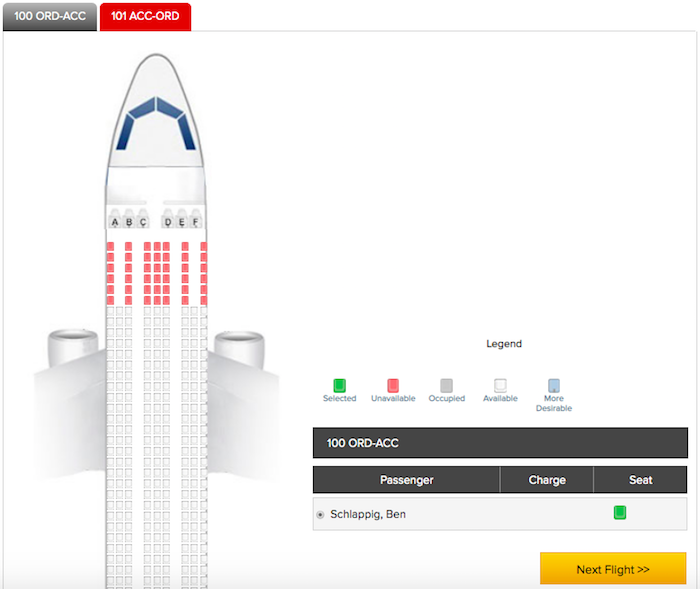 I tried to call the number on Global Ghana Airlines' banner, but when I did, it said that the person I was calling had a voice mail box that wasn't yet set up, and it hung up.
Global Ghana Airlines' founder is based in the US (he attended the prestigious Aeronautics Institute of Chicago), and he has had all kinds of interesting excuses for why operations have been delayed, like:
Deicing fluid is expensive
They had issues getting flight attendants because "there are two types of flight attendants — high altitude flight attendants and low altitude flight attendants," and unfortunately the flight attendant they hired was a low altitude flight attendant, so they had to start over
He has also said that up until now the airline hasn't taken anyone's money. Well, that's about to change, and I'm about to be Global Ghana Airlines' first ever customer!
Who else am I going to see on the inaugural flight?