I always like to follow along with the latest airline startups, and try to write about them when I see them. For example, I've written about two Ghanian airlines that have supposedly intended to launch operations in the past year or so.
One of them is Goldstar Air, which is a Ghana-based airline that planned to launch flights between Accra and Baltimore in the first quarter of 2017. How could you not want to fly a 777 that looks like this?

The airline had big expansion plans, including setting up hubs in London and the Caribbean (as one does):
Our European hub will be Stansted airport which will service flights going to Accra and the Caribbean, making some pick ups in some European cities before its destination in the Caribbean. Our hub in the Caribbean will service flights to Baltimore and Stansted. whiles the Accra hub services West Africa, Dubai and Guangzhou, Baltimore hub will as well service flights to Accra and the Caribbean.
I can only hope that any pilots they hire have a better understanding of geography than the person who made their routemap, whether you're looking to fly to Guangzhou, Iraq, or Dakar, South Carolina.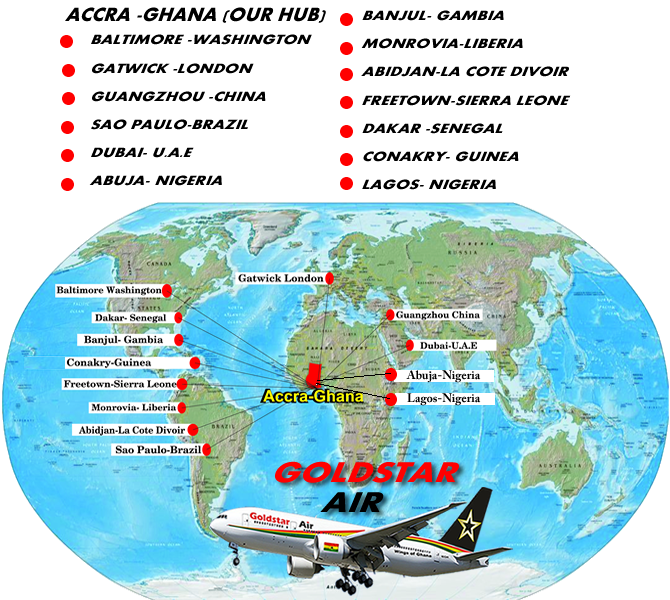 More recently I wrote about Global Ghana Airlines, which was planning on launching 3x weekly flights between Accra and Chicago as of November 1, 2017. They have very reasonable first class fares, so naturally I was intrigued: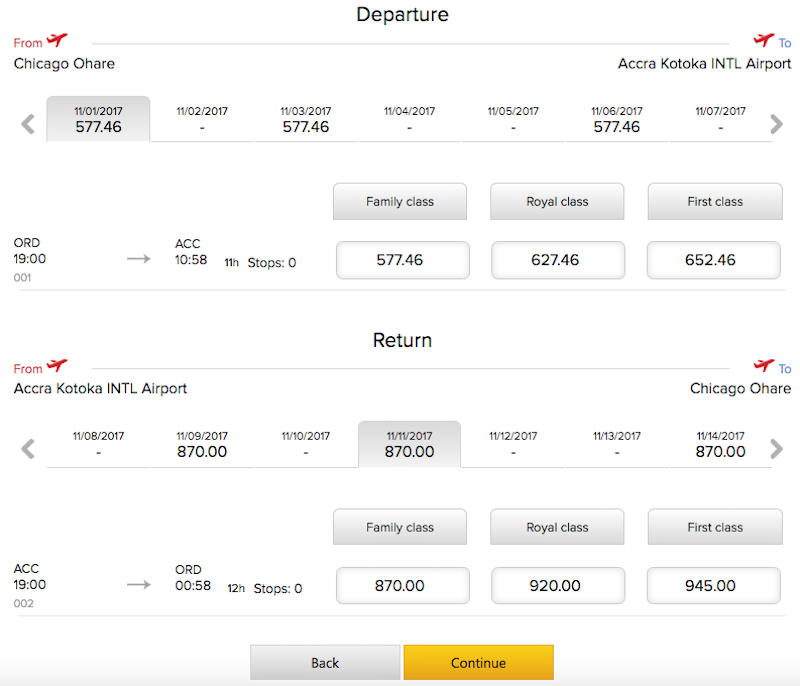 The only very minor problem with the airline is that they don't have a plane, and haven't requested permission with the relevant authorities to launch the route. But that really is a very minor detail. I also can't say I've been terribly impressed by their responsiveness on their Facebook page.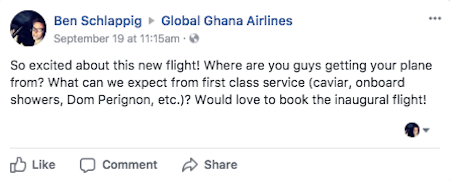 Well, if you're like me and were already packing your bags for the inaugural Chicago to Accra flight, there's some bad news. You're going to want to sit down, because you guys won't believe this.
The Ghana Civil Aviation Authority posted on their Facebook page indicating that Global Ghana Airways and Goldstar Air's flights to/from Ghana are "misleading," and advises the general public not to conduct any business with these companies, as they do not the necessary approvals to commence such operations.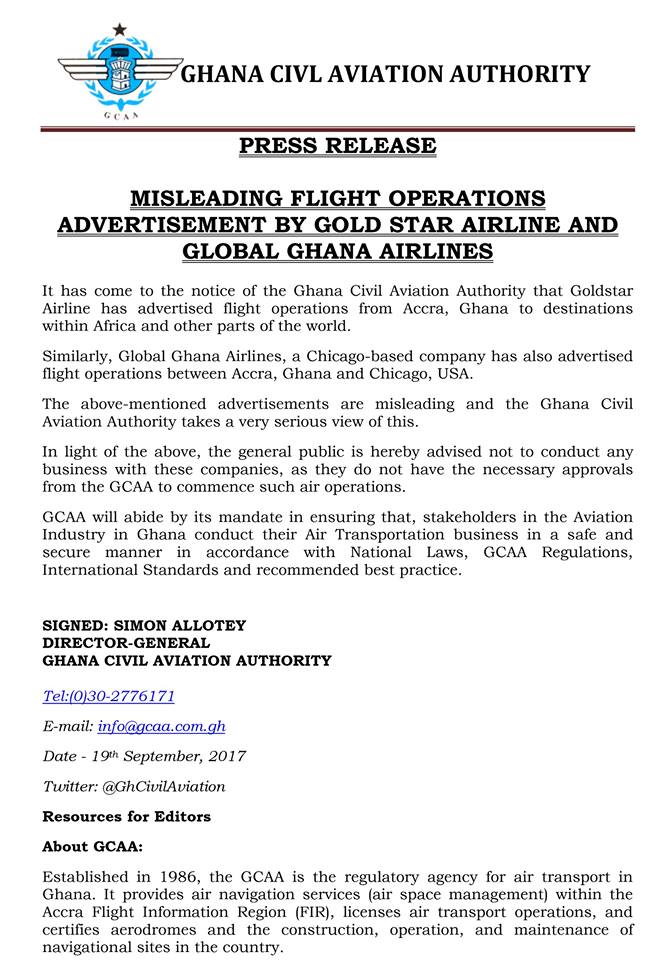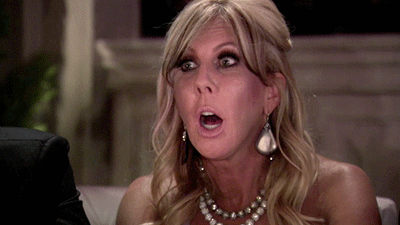 (Tip of the hat to Sean M)