A lot of countries have struggled with the best approach to screening travelers for coronavirus. Should everyone have to go into a 14-day quarantine? Should it be possible to skip quarantine with testing? Should there be any restrictions at all?
Well, I recently arrived in Germany, and I was incredibly impressed by the country's approach to testing travelers. In my opinion it's the perfect middle ground between keeping people safe and having a mandatory 14-day quarantine.
Basics of Germany's coronavirus testing for travelers
Germany has a list of destinations that are considered high-risk. This list is constantly being updated, and is based on a place having more than 50 newly infected people per 100,000 inhabitants in the last seven days. You can find the current full list of high-risk areas here.
Testing and quarantine requirements are based on having been in one of those places anytime in the past 14 days, excluding just transiting somewhere. It doesn't matter if you traveled by land, sea, or air, and the list includes both nearby European Union countries, and countries on the other side of the globe.
For those coming from a designated high-risk area:
A 14-day self quarantine is required
You can skip that quarantine either by getting tested no more than 48 hours before returning to Germany, or by getting tested for free upon arrival in Germany
If you get tested upon arrival you have to quarantine until the results are available
When it comes to air travel, most major German airports have testing facilities. In general it's recommended that you get tested at your final destination, rather than at your transit point. In other words, if you're flying from New York to Frankfurt to Munich, it's recommended to get tested in Munich rather than Frankfurt.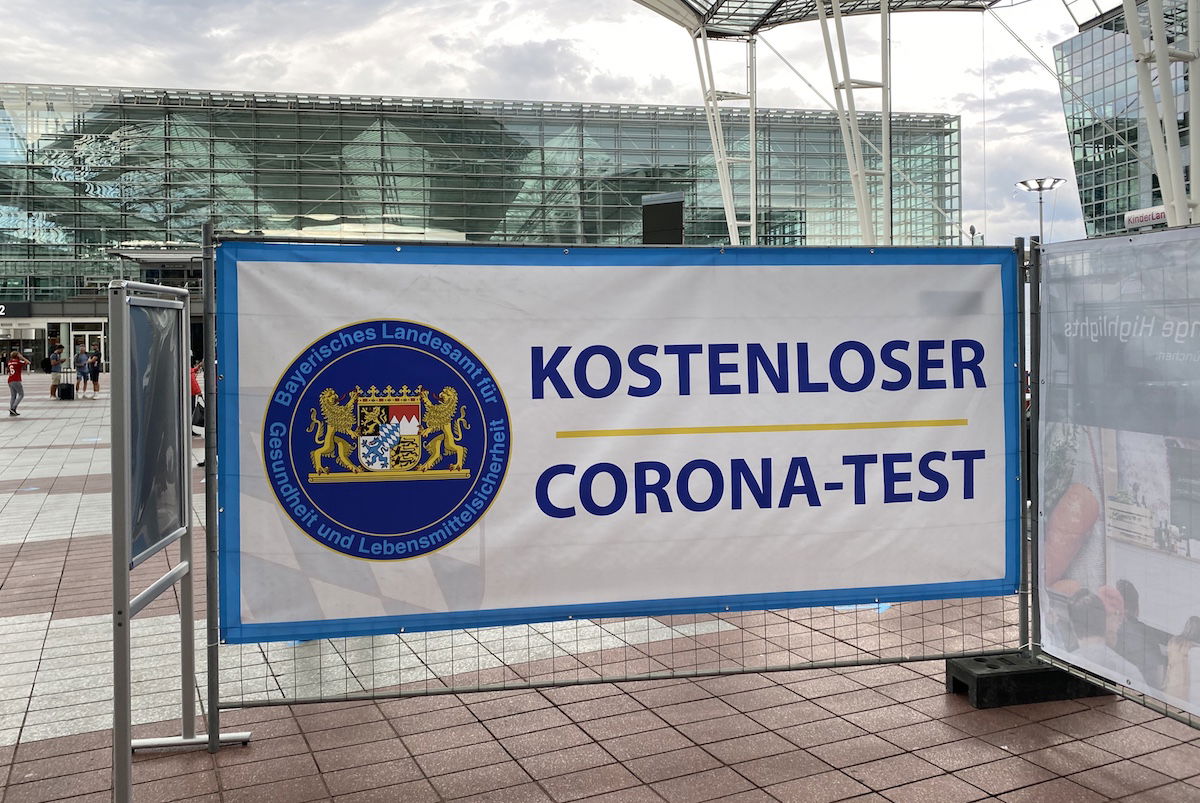 Lastly, I should also clarify that the "high-risk" testing requirement is completely separate from any immigration entry requirements. In other words, the US is considered "high-risk," but that doesn't mean everyone can come to Germany from the US with testing. I was able to enter Germany because I have a German passport.
Coronavirus testing at Frankfurt Airport
We flew Lufthansa nonstop from Miami to Frankfurt. Frankfurt Airport has had a coronavirus testing station for several months now, and the procedure is well established.
Different German airports use different systems for testing — in the case of Frankfurt, the process is run by CENTOGENE, and registration is required in advance. Note that they'll test anyone, but it's only free for those arriving in Germany from a high-risk country or region.
Registering in advance for a coronavirus test
Before departing for Germany we registered on the CENTOGENE website. This is both to simplify the process when you get to the testing center, and also so that your test results can be shared through a portal.
The registration process took about five minutes per person. You have to create a log-in, and then share personal information. This includes your name and contact details.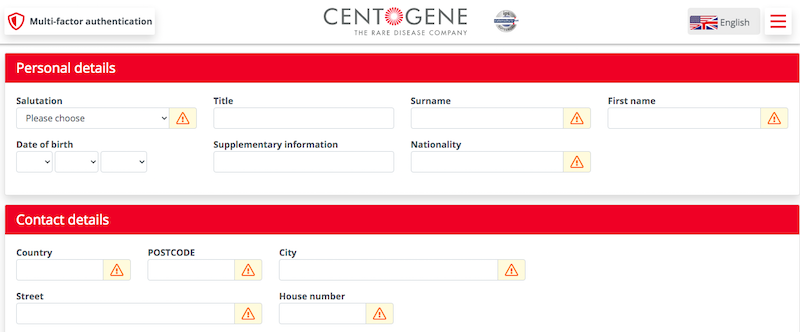 Then you have to share your passport details, including uploading the picture page of your passport.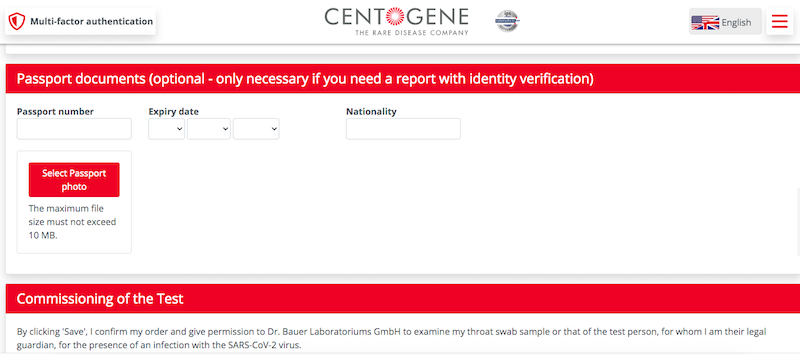 Then you have to select at which test center you want to have your test conducted.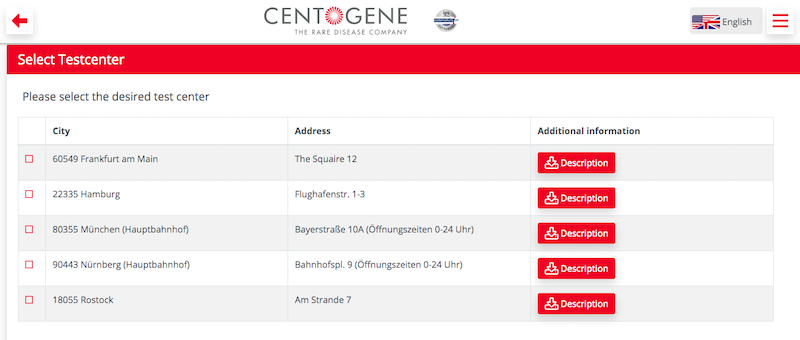 Then you have to clarify if you're looking to get tested in conjunction with an arrival from a high-risk destination, in which case you have to provide your flight details.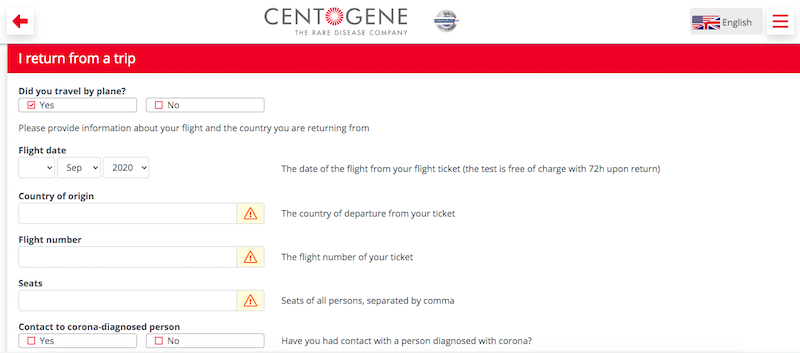 At that point you "order" your test, at no cost.

An email then arrives with a QR code, which is what you use to get tested.
Getting tested for coronavirus
The coronavirus test center at Frankfurt Airport is located in "The Squaire," which is in the same direction as the train station. This is past the Marriott and Sheraton, and in the direction of the Hilton and Hilton Garden Inn. The test center signage in the airport is excellent.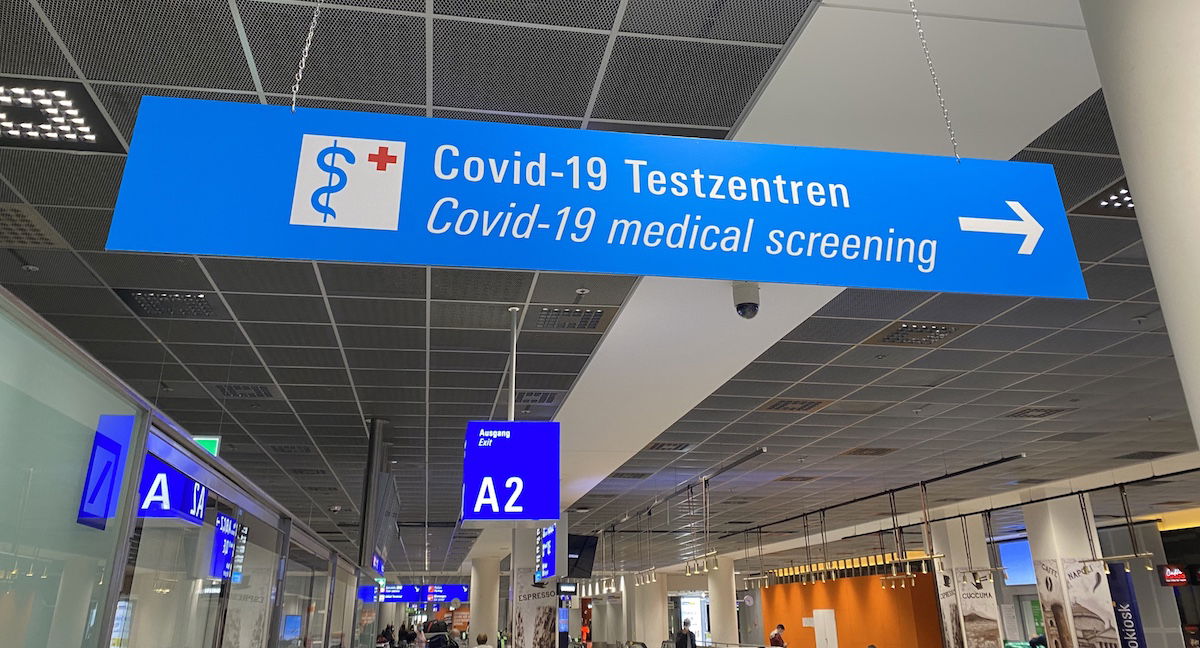 Signage for coronavirus test center Frankfurt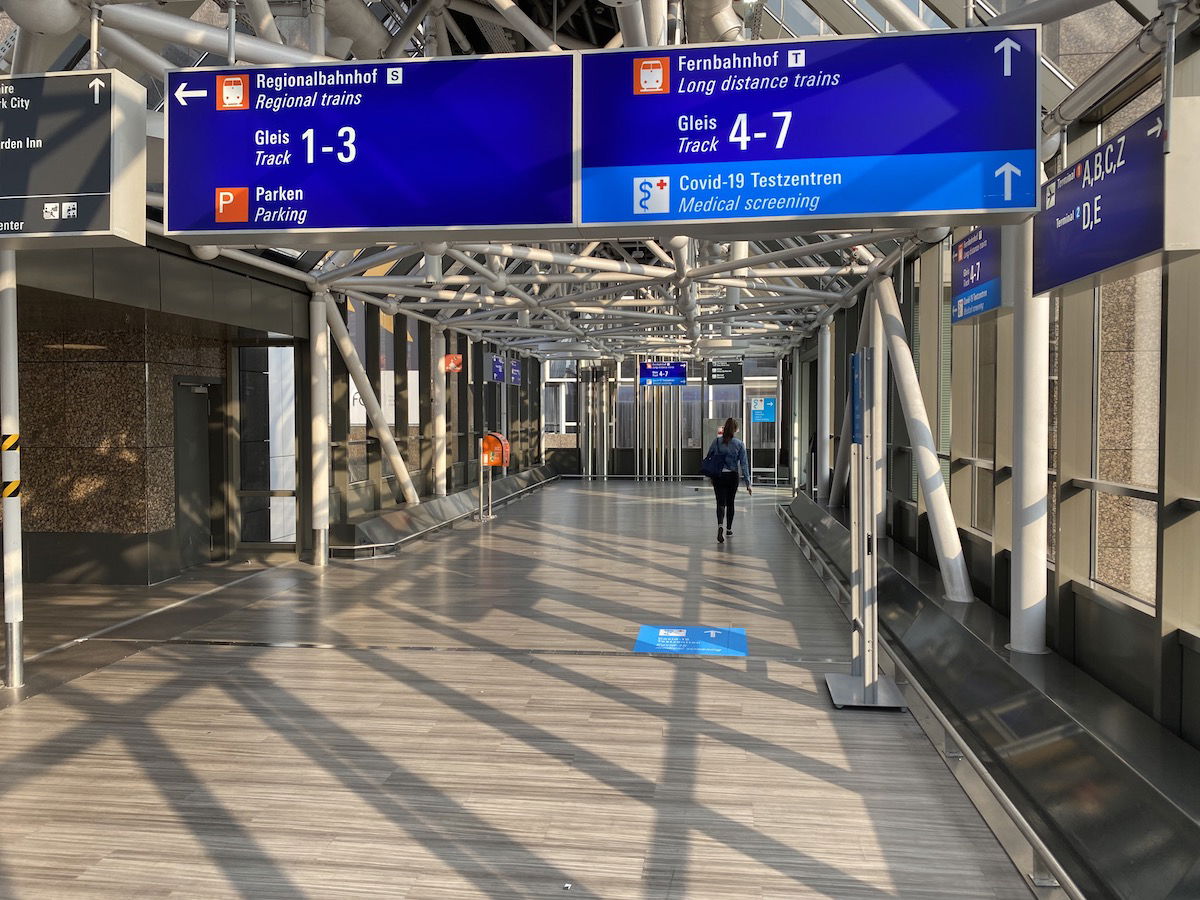 Signage for coronavirus test center Frankfurt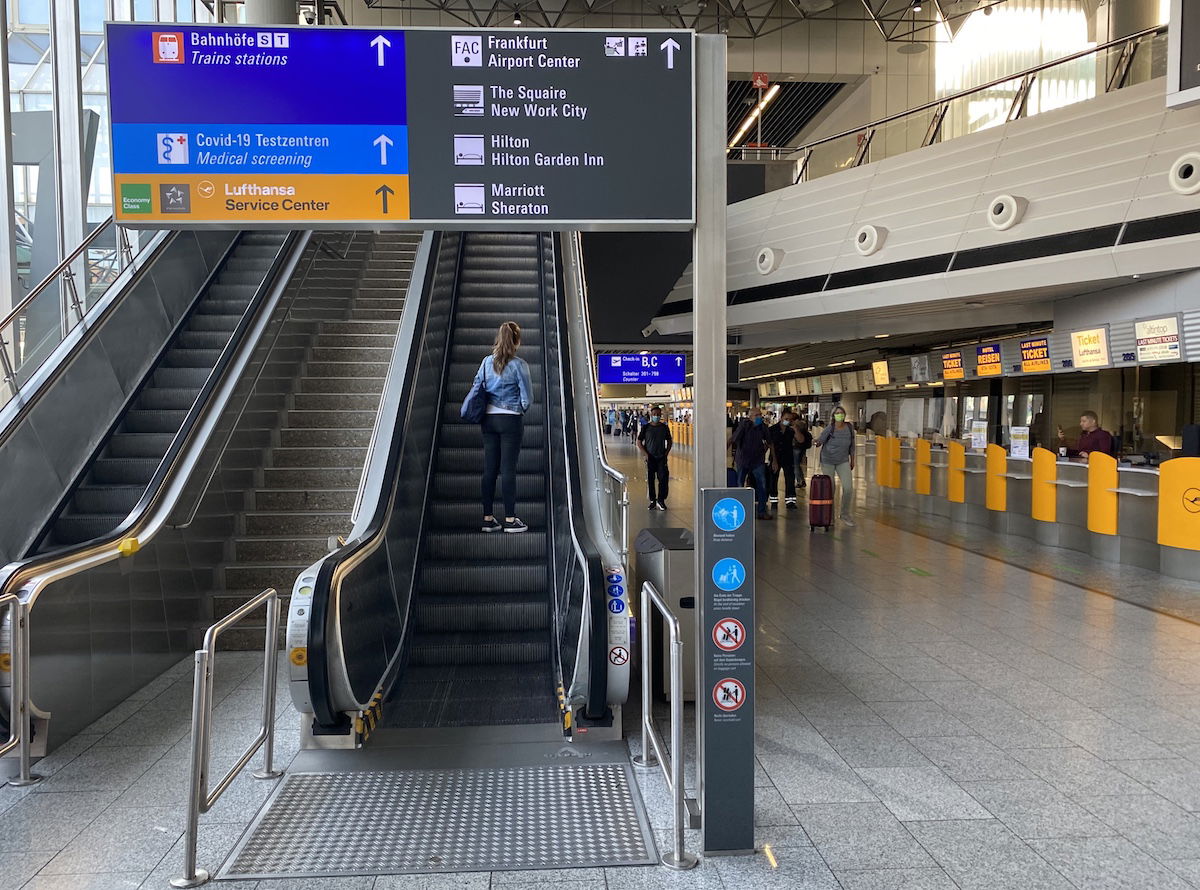 Signage for coronavirus test center Frankfurt
When you walk for a few minutes down the very long corridor leading into the center part of the building, you'll find the entrance to the test center.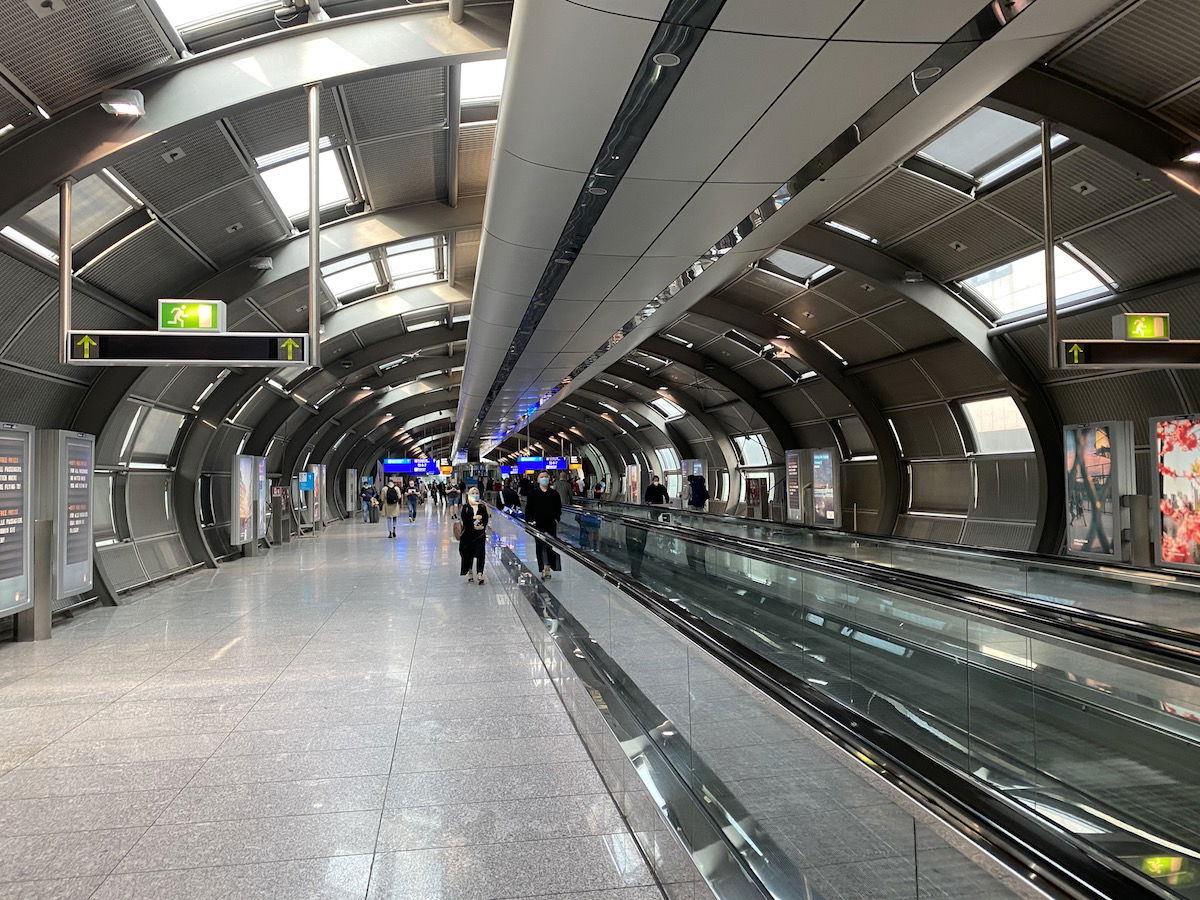 Walking to the Frankfurt Airport coronavirus test center
There were several different counters, and we had to present our QR code to someone near the entrance, so he could point us in the right direction.
At that point we were directed to a different counter, where our QR code was scanned, and we were given a little card that we were supposed to give to the person conducting the test. This had a sticker that would then be placed on the tube so that our sample could easily be identified.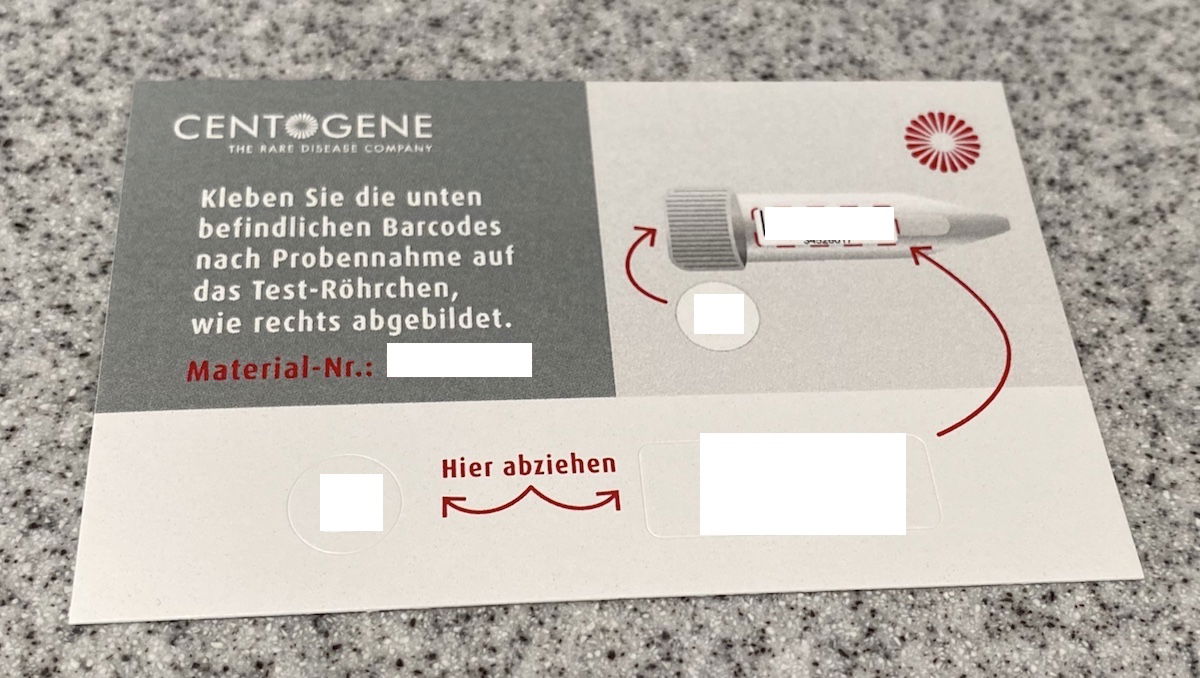 Coronavirus test sticker
At this point we got in a short line for the actual test — there were maybe a dozen people ahead of us.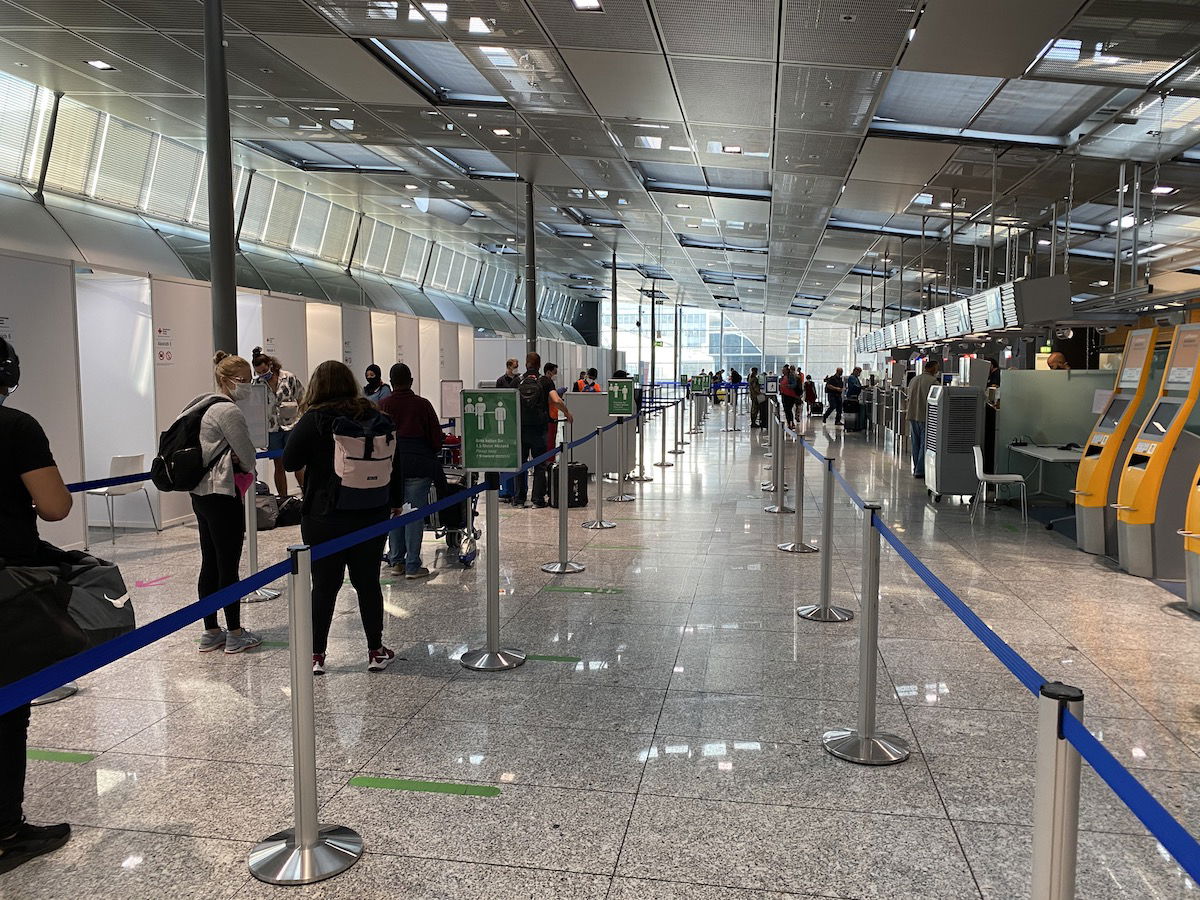 Frankfurt Airport coronavirus testing
There were several private booths, and roughly a handful of them were being used. We had to wait for less than five minutes.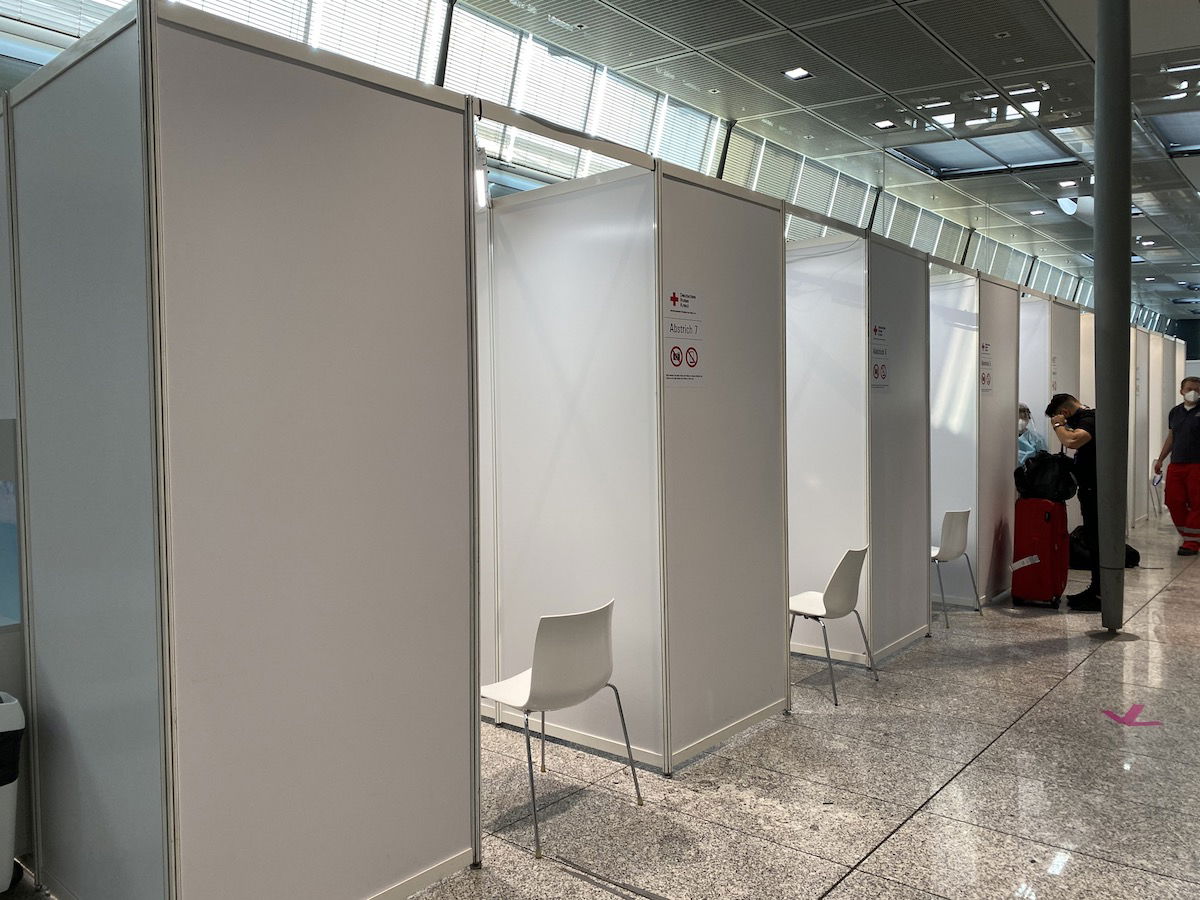 Frankfurt Airport coronavirus testing
There were two workers in each booth — one performing the actual test (with a lot of PPE), and the other person who took the sticker, handed the test kit to the other person, etc.
In Germany they typically do throat swabs rather than nasal swabs, which are significantly less unpleasant. We were sent on our way within a minute, and the whole process took less than 10 minutes.
Getting coronavirus test results
We proceeded directly to our Frankfurt hotel (where we were spending one night, and quarantining until the results came in). We got tested on a Saturday, the results arrived in around 10 hours — we got tested at around 10AM, and the results arrived around 8PM.
We received an email indicating the results were available, and then we had to log-in online to retrieve them.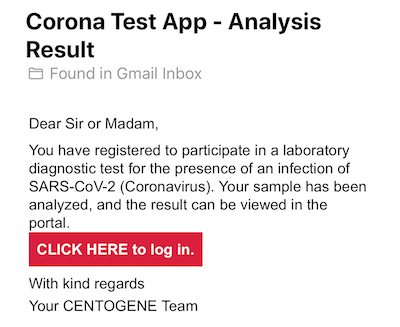 Bottom line
I'm impressed by Germany's approach to coronavirus testing for travel.
Many have been calling for a more streamlined approach to testing for travel. For example, the UK has a 14-day quarantine when returning from high-risk countries, with no option to skip it with testing. The list of high-risk places is constantly changing, so when you plan a trip you don't know whether you'll have to quarantine for 14 days or not.
Germany, on the other hand, strikes a great balance. Instead of a 14-day quarantine, you can get tested on arrival for free. You'll have to quarantine until the results arrive, but they arrive within 24 hours, and typically even much faster than that.
Well done, Germany!
What do you make of Germany's approach to coronavirus testing for travelers?