The one airline I haven't yet flown in first class which I'm dying to try is Garuda Indonesia. They're an airline which has undergone an incredible transformation, and their 777-300ERs look industry leading. Not only do they have a great first class hard product, but the soft product apparently puts even other top airlines to shame.
One of the awesome things about Garuda is that they operate a flight between Jakarta and London Gatwick, which stops in Amsterdam. The best part is that you can book a tag flight exclusively between Amsterdam and London, which is actually quite reasonably priced in both first & business class. Nick even reviewed the Amsterdam to London flight in first class a few months back, and suffice to say I'd love to fly them sometime.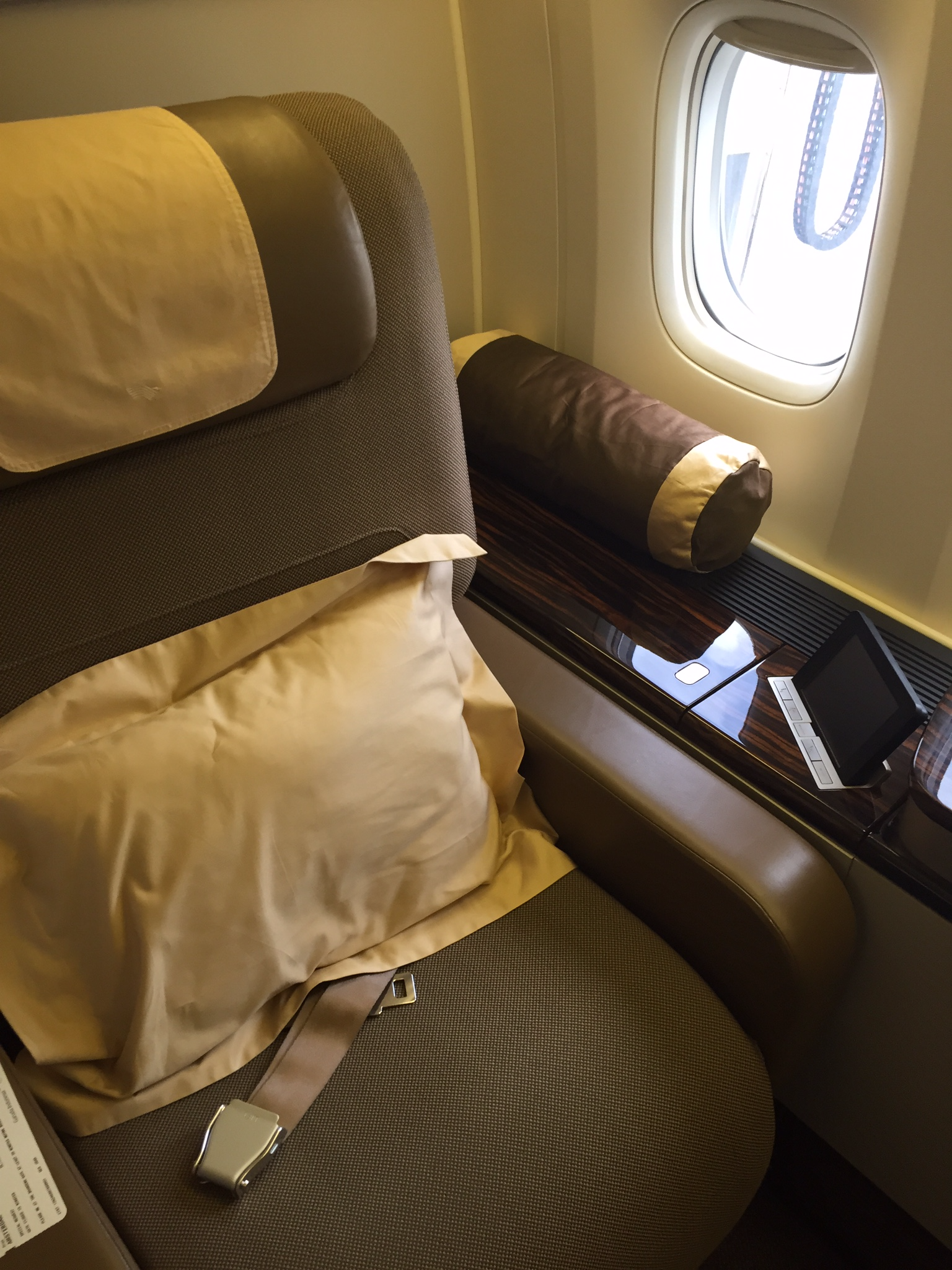 Well, unfortunately it looks like the days of Garuda Indonesia's Amsterdam to London Gatwick flight are numbered, as they'll be discontinuing the flight in March 2016.
Via ch-aviation.com:
Garuda Indonesia has secured slots at London Heathrow Airport, which they plan on serving in favor of London Gatwick
They plan on "decoupling" the Amsterdam and London flights, and instead operating separate flights from Jakarta to Amsterdam and Jakarta to London
Due to runway restrictions at Jakarta's Airport, the Jakarta to London flight will operate via Singapore, though eventually it will become nonstop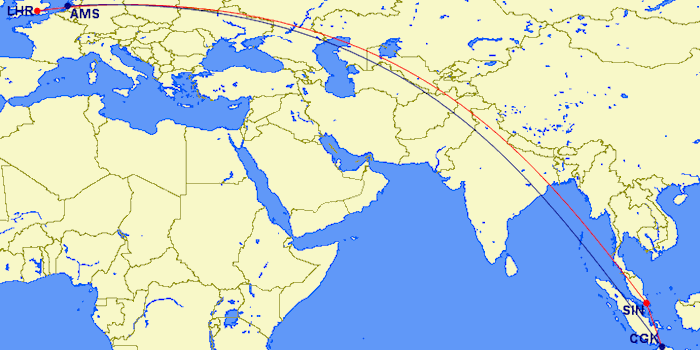 I suppose while the Amsterdam to London tag flight dies, it opens up a new opportunity to try Garuda Indonesia short-haul, between Jakarta and Singapore (at least for some amount of time).
Jakarta to Singapore is a super exciting market, though, as it's also operated by Air France, and it's one of the routes featuring their new first class product. Perhaps it's time to fly roundtrip between Jakarta and Singapore on Air France one way and Garuda Indonesia the other way. 😉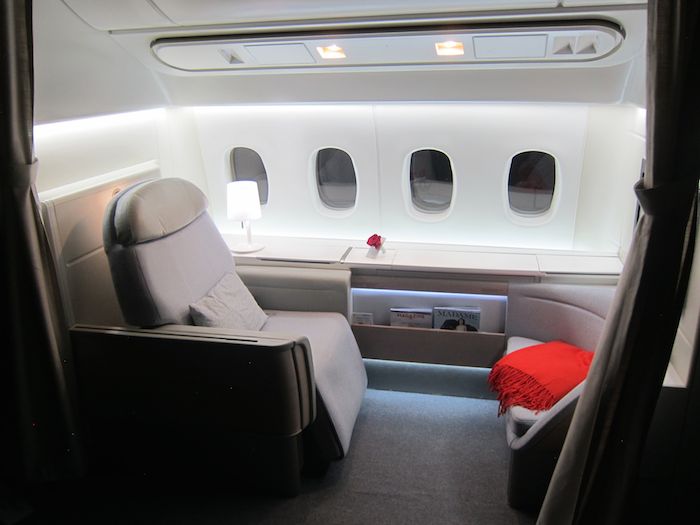 The schedules haven't actually been updated to reflect the above changes, so it's still subject to change. Though if you want to know for sure you'll be able to try Garuda Indonesia between Amsterdam and London, I'd suggest booking on the flight in the next few months.
Bottom line
While you can redeem SkyTeam miles for Garuda Indonesia business class, I wish there were a better way to redeem for first class. I'm sad to see the Amsterdam to London flight on the way out, though if the prices are reasonable between Jakarta and Singapore, I suppose it's not that huge of a loss.
Have you had the chance to fly Garuda Indonesia in a premium cabin? If so, what was your experience like?
(Tip of the hat to W)