---
I was expecting the amazing experience to be over the moment we stepped off the plane given that Jakarta Airport is one of the less-nice ones in the region, though Garuda still found a way to make the ground experience pleasant.
We arrived at a remote stand, and the moment the door opened there were several airline representatives waiting to pick up first class passengers. There were two representatives per party (one to escort you, and another to take your luggage).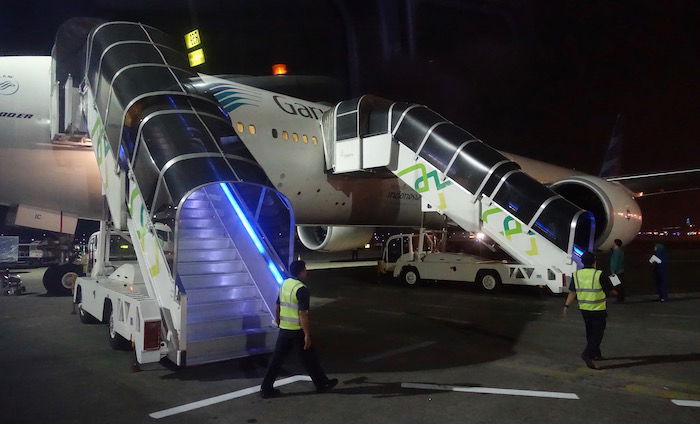 Garuda Indonesia 777 upon arrival in Jakarta
We were greeted by Larizka and Ilham, who said they'd be helping us through immigration and to our waiting car. They apologized once again for the flight's delay, and for the fact that we were arriving at a remote stand. It's nice when an airline has a separate bus for premium passengers, but in the case of Garuda Indonesia, they had two buses for first class passengers, so that there were only three people per bus. We had a roughly five minute drive to the terminal.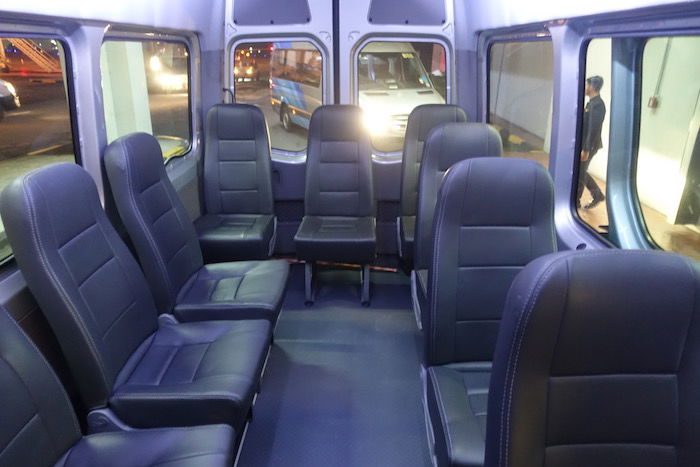 First class bus on arrival in Jakarta
I was expecting they might be able to get us into a special immigration lane, though little did I know they'd be helping us (basically) skip immigration altogether. Larizka walked us past the immigration queue and through a side exit, while Ilham took our passports and bags and handled immigration formalities.
We walked with Larizka towards the arrivals area, and moments later Ilham came running behind us with our bags and passports, as he had just completed immigration formalities.
Given how horrible traffic in Jakarta is, I figured I'd use the restroom before getting into our car. When I asked Larizka where the nearest restroom was, she responded "I wish you had told me earlier, you could have used the one in the first class lounge, it's much nicer." Hah!
Less than 15 minutes after arriving at our remote stand we were introduced to our driver, who would be taking us to our hotel. He was waiting in his car when we exited the terminal, so there was no need to go to some remote lot or wait for him to pull up.
Garuda Indonesia offers a limousine service for first class passengers, with the choice between a Mercedes E-Class or Toyota Alphard. I chose the Alphard, since it's much more spacious, and I was expecting it to be a long ride.
Larizka and Ilham were so lovely, and much like the crew onboard, provided hospitality from the heart. I asked if I could get a picture of them before we drove off, which they gladly agreed to.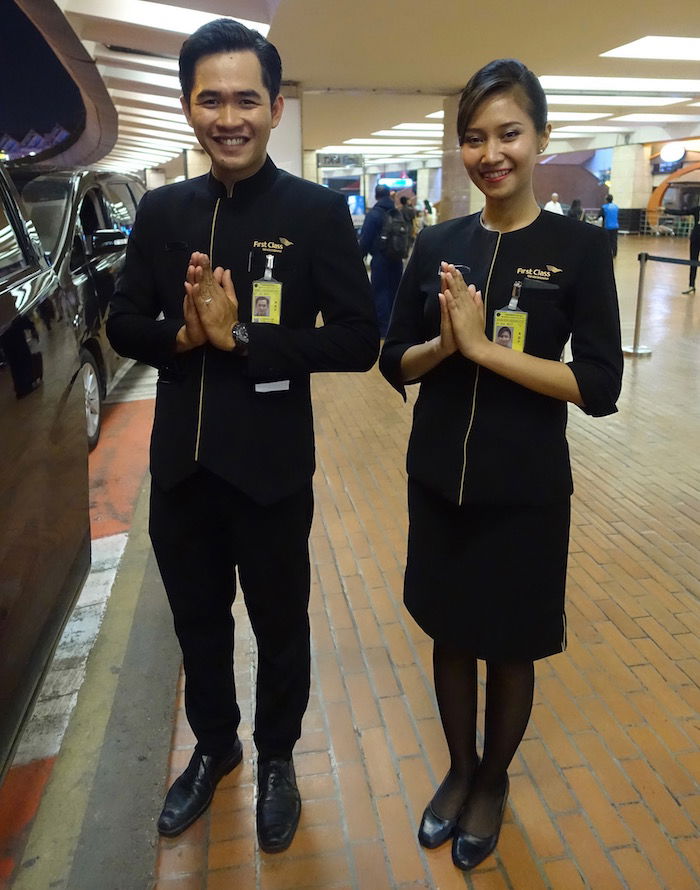 Our incredible escorts
The Toyota Alphard was comfortable, and the driver even had waters and towels for us in the car.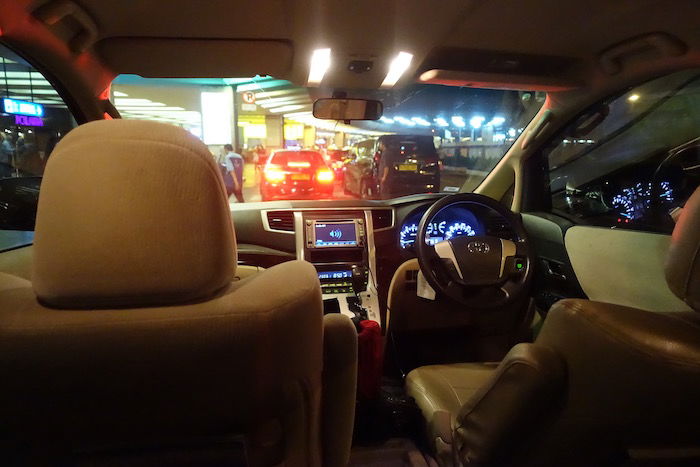 Transfer to hotel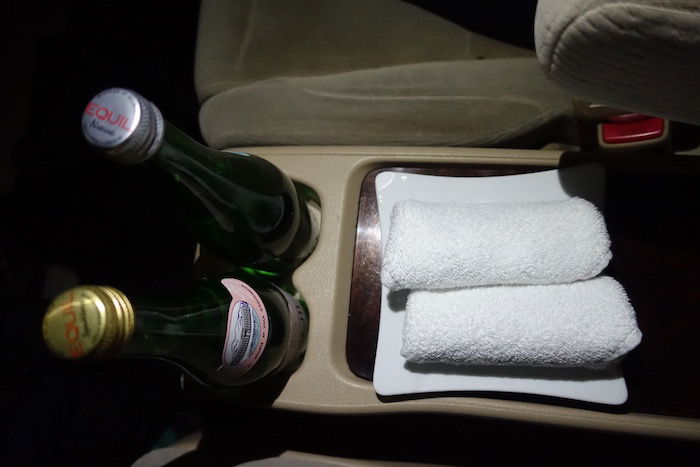 Transfer to hotel
Shockingly the drive to the hotel only took about 30 minutes. I was preparing myself for a two hour drive, though I guess thanks to our late arrival traffic wasn't nearly as bad. Aside from traffic for a few blocks as we approached the hotel, we didn't encounter much traffic at all.
Garuda's Jakarta first class ground experience bottom line
Talk about a seamless experience from the moment we arrived at the airport to the moment we arrived at our hotel in Jakarta. While Jakarta Airport is outdated and usually not a pleasant airport to transit, Garuda's excellent first class ground services make the arrival process a breeze and make this ground experience one of the best in the world.
Not only was the experience as polished and quick as possible, but Larizka and Ilham were incredibly kind.
It was a great finish to an amazing flight.