The French government is considering introducing what would be the most aggressive environmental tax we've seen on flights anywhere in the world.
France may add shockingly high new airline tax
We've seen many governments introduce, or at least consider, environmental taxes on flights. This is intended to help offset emissions, and also in many cases is intended to discourage flying.
Well, as Les Echos reports, France is considering taxing airline tickets to an extent we've never seen before anywhere in the world.
France's Ministry of Ecological Transition will be having a final meeting about this on Saturday, before a bill is expected to be introduced in parliament before the end of the month. 130 of 150 members of the organization generally support these measures, and apparently President Emmanuel Macron is in favor of these changes as well.
What would this new environmental tax look like for airline tickets?
For economy flights of under 2,000km, the tax would be 30 EUR one-way
For economy flights of over 2,000km, the tax would be 60 EUR one-way
For business class flights of under 2,000km, the tax would be 180 EUR one-way
For business class flights of over 2,000km, the tax would be 400 EUR one-way
For private jet flights, the tax would be 2,400 EUR one-way
These taxes are unbelievably high, unlike anything we've seen before. In other words, a one-way business class ticket from Paris to Istanbul would come with a 400 EUR (~473 USD) eco-tax, in addition to all the other taxes that are already charged.
It's not entirely clear if taxes would only apply on flights departing France, or if they'd also apply on flights to France. I suspect it's the former, much like the UK Air Passenger Duty, but I could be mistaken.
For some context, just this year France introduced an "air passenger solidarity tax," which starts at 1.50EUR for a short haul economy ticket, and maxes out at 18 EUR for a long haul business class ticket. Suffice to say that these new proposed taxes are in different leagues.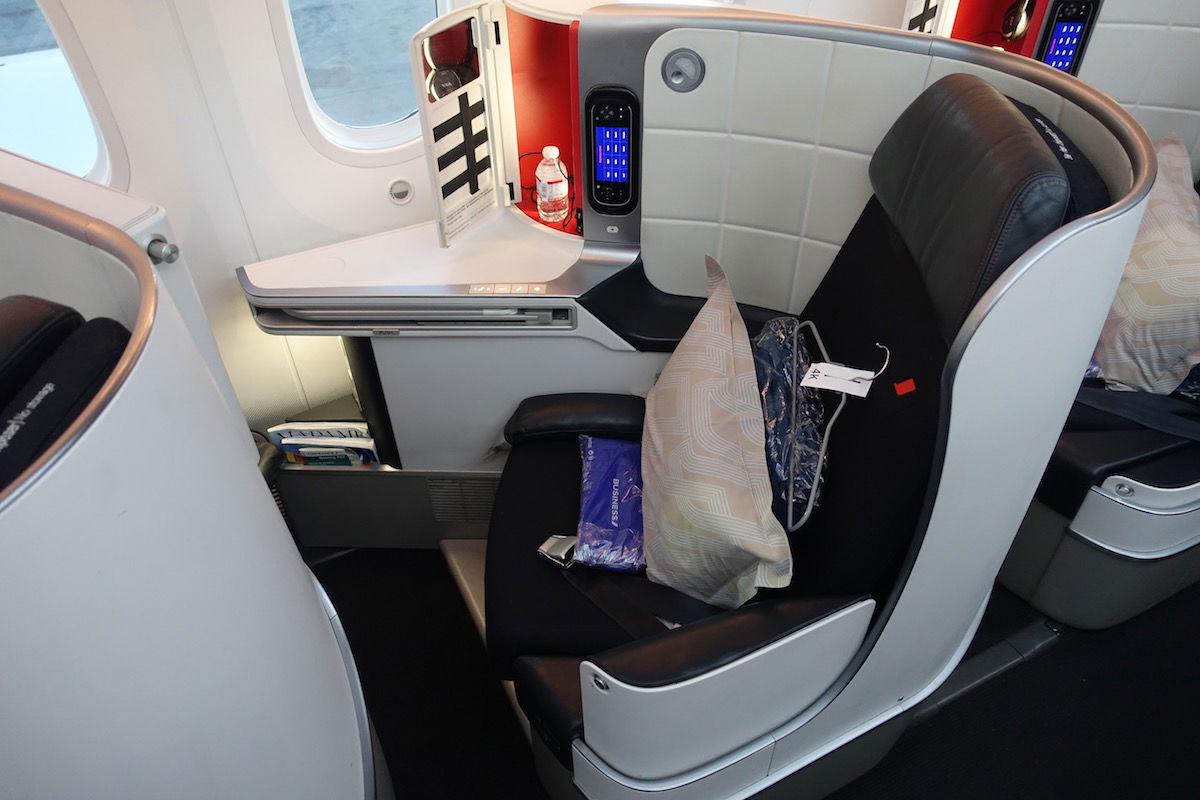 A one-way business class ticket could have a new 400 EUR tax
How much money would this tax raise?
How much money would be raised if this new tax were introduced?
Annual air transportation taxes collected by France would increase from 440 million EUR to 4.2 billion EUR
Air France's eco-contribution would be increased from 60 million EUR annually to somewhere around 1.2 billion EUR annually
France's Directorate General for Civil Aviation (DGCA) states that:
There would be an estimated 14-19% drop in the number of travelers
There would be an estimated 120,000-150,000 jobs lost
It's pointed out that in France, planes contribute 4% of greenhouse gas emissions from transport, while cars contribute 90% of emissions
This would reduce CO2 emissions by 3.5 million tons per year out of a total of 441 million tons emitted in France, for a total reduction of 0.79%
It's even questionable if this would actually reduce emissions as much as predicted, since it's likely that for long haul travel people will instead just choose to fly out of nearby countries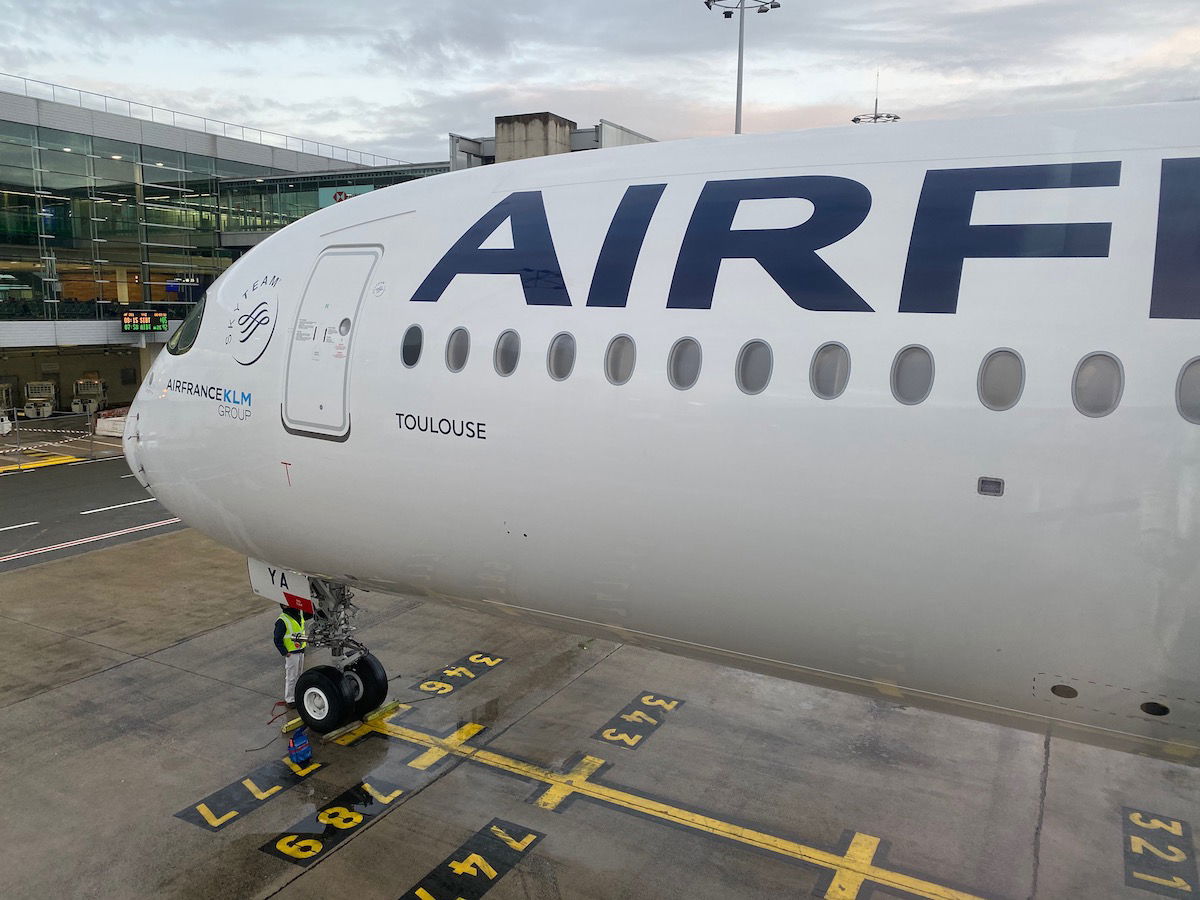 This would put Air France at a serious disadvantage
Other French aviation proposals
The above new passenger tax isn't the only concept under consideration. Other recommendations with this proposal include the following:
By 2025, domestic flights would be eliminated completely, when there's a low-carbon alternative In less than four hours
Banning the construction of new airports, and the expansion of existing airports
There's also talk of banning advertising planes, and adding additional taxes on recreational aviation fuel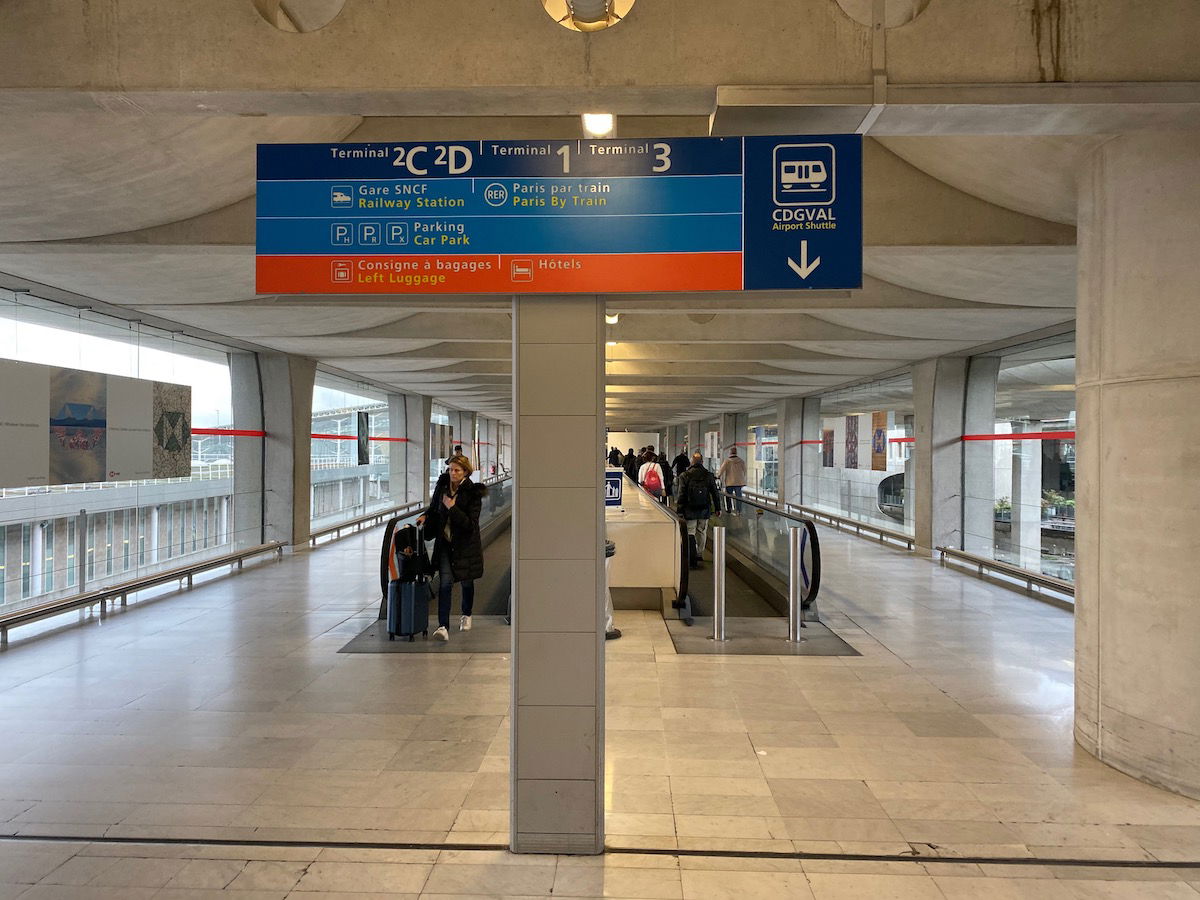 Airport expansion could be banned as part of this proposal
This aviation tax crosses the line
Even pre-pandemic, airlines were starting to take environmentalism more seriously, and we've seen airlines around the world pledge to carbon offset their flying. In general I'm not opposed to a modest aviation tax, if the money goes towards causes that help the environment.
However, this proposal being considered by France crosses the line, in my opinion:
Airlines are facing the worst crisis they've ever dealt with, and this will put them in an even worse situation; it's one thing to add a tax like this during the best of times, but during the worst of times?
In the long run, changes like these will lead to airlines having less money to invest in new, more fuel efficient planes
This unfairly disadvantages those traveling to & from France; I believe those connecting in France between other countries wouldn't have to pay this tax, while those flying exclusively between France and another country would have to pay this tax
I think governments should be incentivizing airlines to operate more fuel efficient aircraft, and minimizing per-person emissions, rather than just trying to destroy aviation altogether
Bottom line
France is seriously considering new environmental measures for the airline industry, the most significant of which is a new tax of 30-400 EUR one-way. This is an unbelievably high tax that I simply can't make sense of, especially at a time when airlines are already struggling for survival.
What do you make of this new proposed aviation tax in France?