Ryanair is getting some bad publicity after charging two seniors £110 to print their boarding passes at the airport. While I'm sympathetic, I also feel like the airline didn't do anything wrong?
Ryanair charges exorbitant fee to print boarding passes
On Friday, August 11, 2023, 80-year-old Peter Jaffe and 79-year-old Ruth Jaffe were scheduled to fly from London Stansted (STN) to Bergerac (EGC) on Ryanair. Ryanair is of course known for having low base fares and high fees for just about everything. Among those is an airport check-in fee.
The couple tried to check-in online, but found the whole experience "very confusing." While they thought they had done so correctly, they mistakenly checked in for the return flight, rather than the outbound flight. Ryanair lets you check-in more than 24 hours in advance, unlike most other carriers around the globe.
Anyway, when they arrived at London Stansted Airport, they discovered their costly mistake. As a result, they had to pay Ryanair's airport check-in, which is £55 per person, and is published on the carrier's fee table. The couple's daughter took to Twitter (ugh, do I really have to call it "X?") to share her frustration over this situation. The post went viral, and has over 13 million views as of the time this story is published.
The couple was further frustrated by being asked to pay extra to sit together. Since they didn't pay, they ended up sitting separately.
I totally get the frustration, but…
I can completely understand how frustrated the couple and their daughter must have been at this situation. The couple did their best to check-in online despite not being very tech savvy, and then arrived at the airport to discover that they'd have to pay an outrageously high fee for the privilege of printing two pieces of paper, which takes maybe a minute.
While the disappointment isn't unreasonable, I don't actually think Ryanair did anything wrong here. Of course people love to rag on ultra low cost carriers, but they'll book them again in a heartbeat when they have the lowest fare.
The important thing to understand about ultra low cost carriers is that they often make a majority of their revenue from non-ticket sales. Believe it or not, the £10 base fare you may pay for your Ryanair flight doesn't actually cover the costs of operating a flight. Planes are more expensive to operate than buses! Rather, the airline makes much of its money from fees.
So just as the base cost of your ticket doesn't reflect the cost of providing transportation, the fees often also don't reflect the cost of providing that particular service. That's also why ultra low cost carriers often have punitive fee structures.
Ryanair's policies are clearly published, both regarding the fee if you don't bring your own boarding pass, and regarding the fee to assign seats together.
Obviously the daughter of the couple is at least decent with tech, as she's writing on social media about what happened. If you have elderly parents and you know they're traveling, in the future I think it would be smart to assist them with the check-in process, make sure they understand the policies, etc. I know this is what I do with my parents when they travel, because admittedly so many things nowadays are stacked against those who aren't very tech savvy.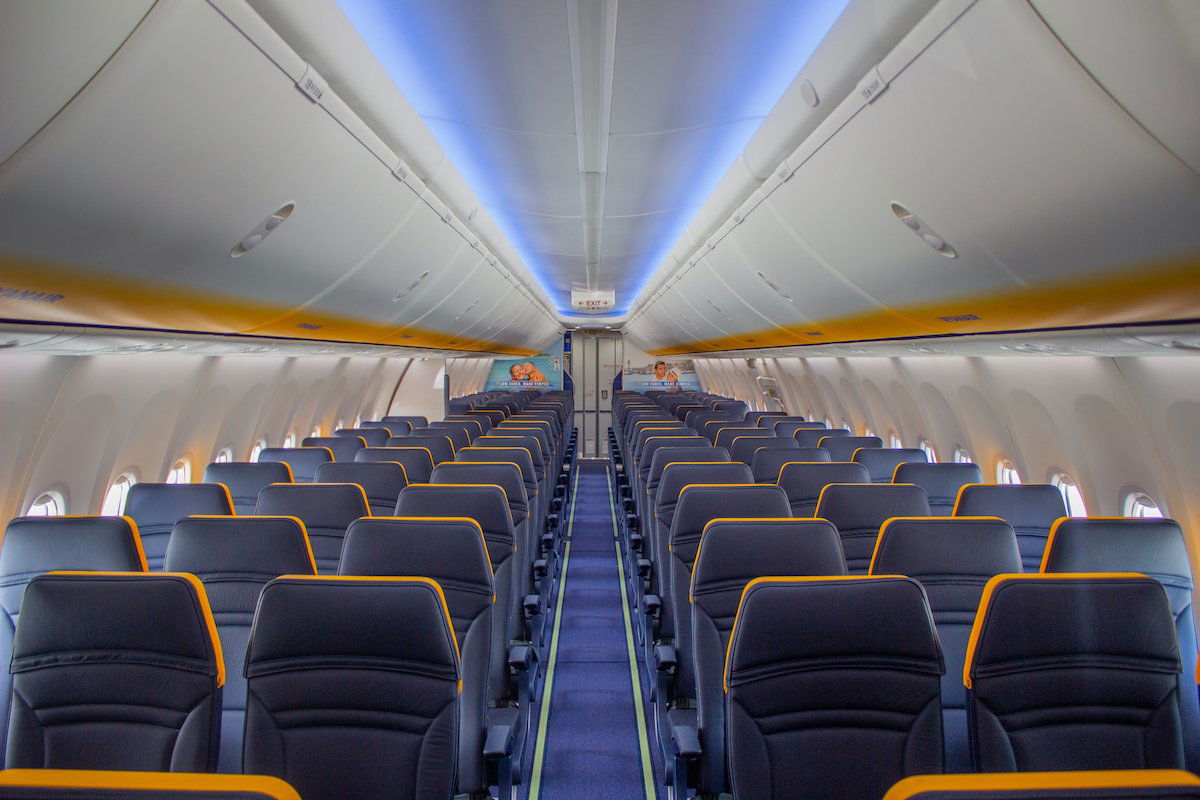 Bottom line
An elderly couple was charged £110 to check-in with Ryanair at the airport, after they didn't print their boarding passes at home, due to confusion. I totally get how challenging it can be for non-tech savvy people to travel on airlines with policies like this.
At the same time, Ryanair's rules are clearly published. Presumably they booked their tickets online, and agreed to Ryanair's policies. So while Ryanair's fees are steep, that's also why the base fares are so low.
This is a good reminder that if you have people in your life who aren't very good with tech and who are traveling with ultra low cost carriers that have outrageous fees, maybe help get them ready for travel, to avoid a situation like this.
What do you make of this Ryanair situation Did the airline do anything wrong?