I think it's safe to say that this is the first time that a group has chartered the world's largest plane to fly nowhere…
ANA frequent flyers charter A380
Japan's All Nippon Airways (ANA) has in the past few months operated a couple of "flights to nowhere," given the challenges otherwise associated with international travel at the moment. Another one of these will be happening on December 20, 2020, but with a twist, as reported by traicy.com.
There's an independent Facebook group for ANA frequent flyers, which has around 22,000 members. With so many of the members desperately wanting to fly, the group approached ANA about chartering an A380 for a sightseeing flight… and that's now going to become a reality.
This special flight will be operated by one of ANA's "Flying Honu" A380s. The sightseeing flight will depart from Narita Airport and last for 90 minutes. Participants will be given a special certificate for the flight, souvenirs, and 380 miles. Furthermore, drinks will be served onboard.
For context, ANA has the smallest A380 fleet of any airline operating the aircraft type — it has two A380s, and then a third one that will be delivered soon. Before the pandemic, ANA exclusively flew A380s between Tokyo and Honolulu, though with current travel restrictions that route isn't operating. As a result, these A380s have been grounded, with the exception of four short flights both taking off and landing at Narita Airport.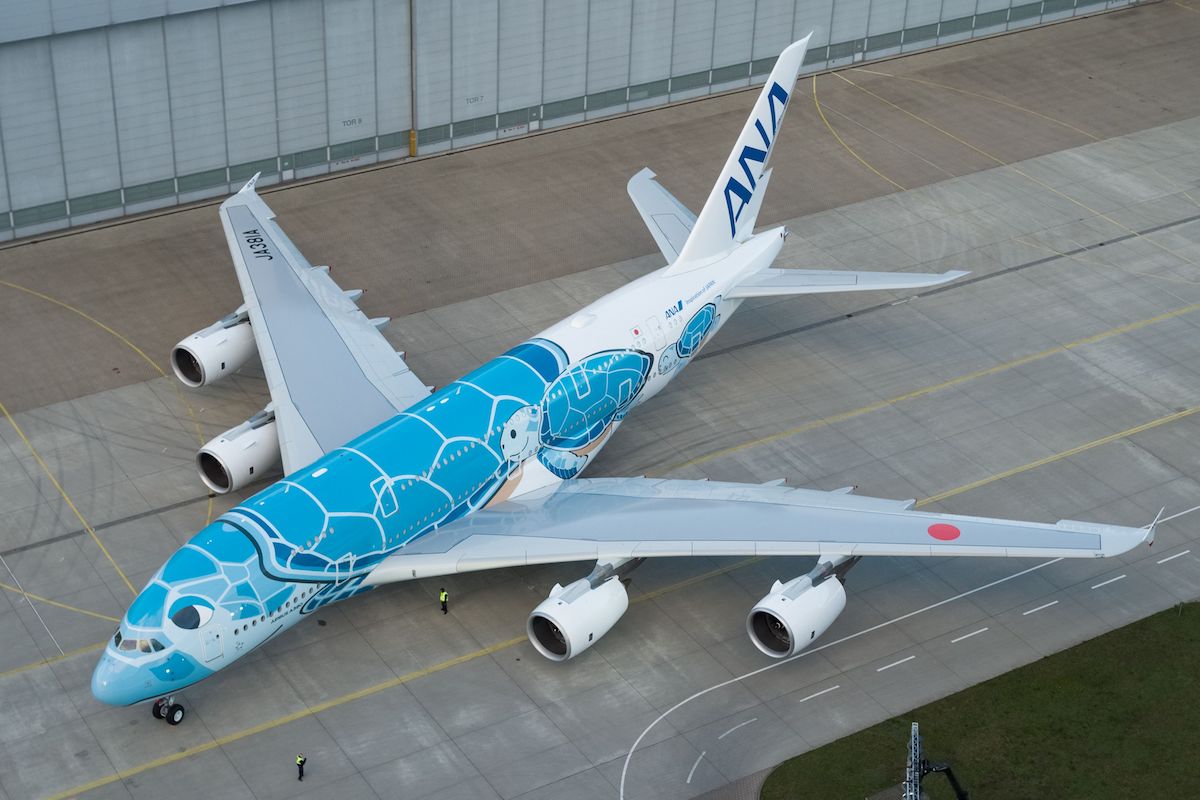 All Nippon Airways A380
How expensive are tickets?
Tickets for this ANA flight went on sale this past week and were available on a first come, first served basis. How much are tickets for this special flight to nowhere? ANA has four classes of service on the A380, and pricing is as follows:
30K JPY (~287 USD) for economy
50K JPY (~478USD) for premium economy
70K JPY (~669 USD) for business class
100K JPY (~956 USD) for first class
That pricing is roughly in line with what I'd expect for ANA to not take a loss on the experience, though it's still quite steep when you consider that we're just talking about a 90 minute flight.
Here's a video from a past ANA flight to nowhere, which sure makes me miss Japan:
https://www.facebook.com/watch/?v=333612987705913
Bottom line
All Nippon Airways is continuing its practice of operating flights to nowhere. In this case an A380 is being chartered by a Facebook group, to give them a 90 might sightseeing flight around Tokyo.
Personally I prefer the concept of what Singapore Airlines did, where it operated an A380 as a restaurant on the ground rather than flying it. But I guess I also can't blame people for their desire to fly during this time…
So, like, anyone up for an OMAAT American Oasis 737 charter, or something?