Reader Sonu asked the following question in the Ask Lucky forum:
I was wondering, how expensive are food on first class lounges (assuming I am a first class traveller)? And is there any lounge which offers free food?
If you've flown a lot of first and business class products then by all means skip this post, as I'm sure the answer is obvious to many of you. However, I also suspect there are plenty of people out there who are confused by this, so think it's worth addressing in a post. After all, it's not terribly obvious that everything in an airline lounge should be free.
As a general rule of thumb, most things in an airline lounge are complimentary. They should be complimentary unless otherwise stated. Obviously the exact policies vary by lounge, but in general I'd say the following:
At U.S. lounges most food and drinks are complimentary, with the exception of premium alcohol and the meals for purchase
In international business and first class class lounges, all food and drinks should be free
There are always exceptions, though I think that's the best way I can break it down simply. The biggest exception to the above is when it comes to airlines offering add-on services in their lounges.
For example, many airlines have spas for passengers, offering treatments ranging from massages to facials to haircuts. In some cases they're free — for example, if you're flying Virgin Atlantic Upper Class, you get a free treatment in the Clubhouse. However, if you're using the New York Clubhouse when flying Singapore Airlines Suites Class, you'll have to pay for treatments, whether it be a massage or haircut.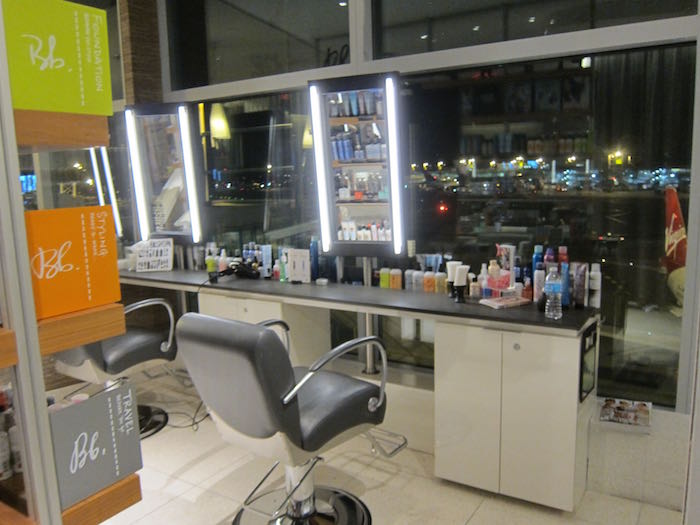 Say you're flying the Etihad First Class Apartment. They have a salon and also a spa. As a first class passenger you're entitled to a treatment in one or the other, but not both (anymore). So you can get a shave or a 15 minute massage for free, but if you want both, you'll have to pay for one of them.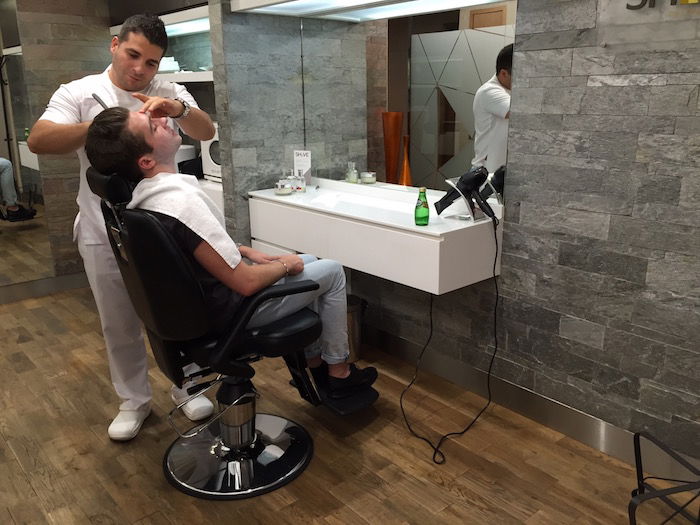 Even the world's best first class lounge, the Air France First Class Lounge Paris, has some add on treatments. All the food and drinks are complimentary, and you can even get a free spa treatment. However, if you want one of the extended treatments, you have to pay.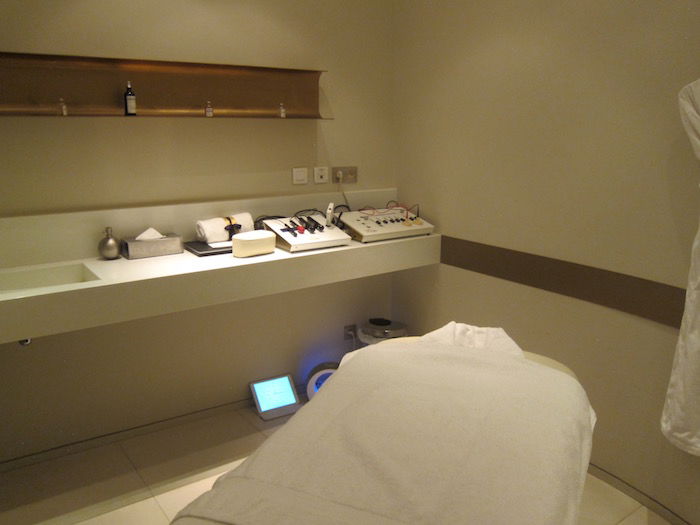 The Emirates First Class Lounge Dubai has a cigar bar, and they even have a selection of cigars available. However, if you didn't bring your own cigars and want to buy one, you'll have to pay for it.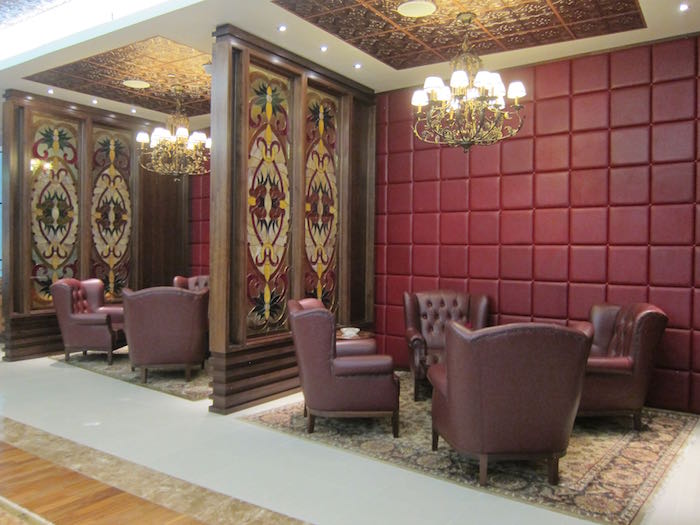 Bottom line
It certainly varies by lounge, though in general you should expect everything to be free, unless there's a menu with a price. All the best first class lounges in the world offer as much food and as many premium drinks as you'd like at no cost. So you can eat and drink to your heart's content.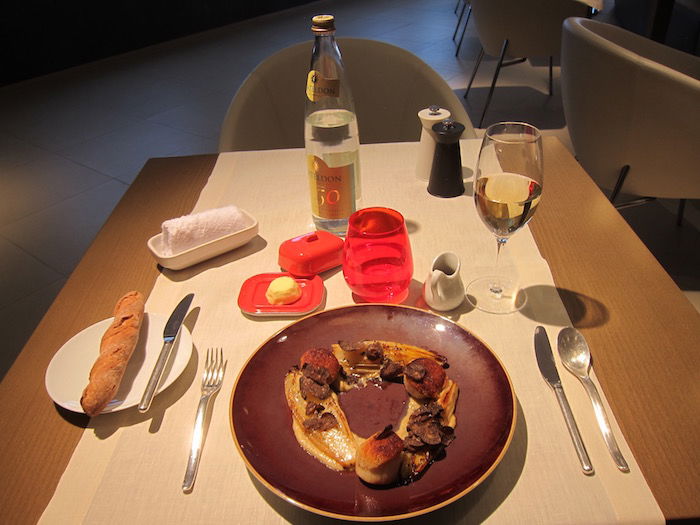 At domestic or contract lounges, you may find that there's a charge for premium drinks and food.
The most inconsistent area is when it comes to add on services. Some lounges offer massages, shoe shines, cigars, etc., and whether or not that's free varies by lounge.